To label Big Thief's panoramic new project a "double album" is something of a misnomer.
In totality, the 81-minute mammoth that is Dragon New Warm Mountain I Believe In You is not two halves but four quarters, divided by as many distinct recording sessions, in upstate New York; Topanga Canyon, California; the Colorado Rocky Mountains; and Tucson, Arizona.
The acclaimed indie-folk foursome has become known for their deliberate recording techniques, especially evident in 2019's celebrated sister LPs U.F.O.F. and Two Hands — the former captured the lushness and claustrophobia of the Washington state forest where it was laid down, while the latter was purposefully open and austere, mimicking western Texas' desolation.
For the band's fifth album, however, the sessions do not so much attempt to mirror their landscapes as to provide pieces of a portrait of life itself: simple then opaque, loving then severe, obvious then unpredictable.
Simply put, there is no true center to this bounding, 20-track collection, out this Friday. It is uniformly confident and generally looser than past releases, but it is no singular thing. The opening track "Change" hints at the shifting, dream-like journey of moments, plotted with sounds previously unknown to the band's folk-rock formula — what's this, a dip into noise pop? — while songwriter Adrianne Lenker's inscrutable poems challenge the listener with each step.
Even more simply, it's a lot.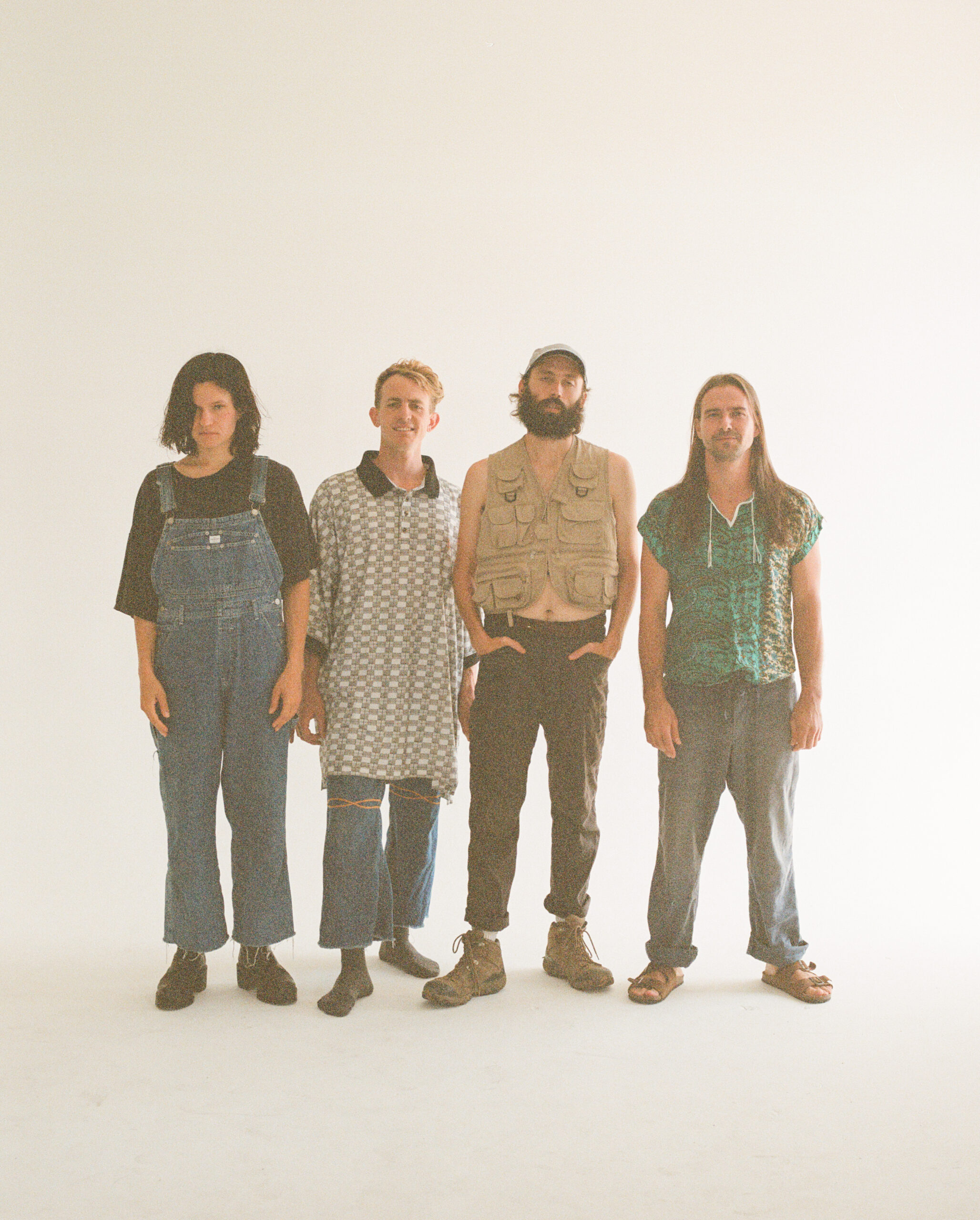 Kudos to anyone possessing the time and attention to digest Dragon New Warm Mountain I Believe In You — or unpack its esoteric title — in one sitting. Then again, if you loathe the Super Bowl, this is some fine counterprogramming.
Heck, you could spend the whole first half dissecting the first passage of cacophonous "Time Escaping":
"Electric waves, a rush of energy
Silent river pouring backward eternally
Through the phase and touch of entropy
Old age in the beginner"
The sonics here are unexpected and deeply cool, as seemingly mistaken guitar plucks swirl and churn into an ugly-addictive melody Yo La Tengo would surely appreciate.
The unlikely track is followed by a bayou-rific left turn in "Spud Infinity," with the boing of a jaw harp provided by Lenker's younger brother, Noah. The fine fiddle work, on this track and others, comes courtesy of Mat Davidson aka Twain — the first time the band has allowed a fifth musician to perform on so much of their record. Dragon also marks the first Big Thief project not to use longtime collaborator Andrew Sarlo as producer, instead staying in-house with drummer James Krivchenia.
The swerves in style continue: "Blurred View," an uncharacteristically seductive late-night banger, is anchored by a syncopated bass heartbeat and digital clattering. Lenker, whose quivering vocal is often defined by its fragility, instead plays an entrancing siren, crooning: "Within the last kiss / I am the genesis while the Earth rolls / bleeding from its axis."
And on "Wake Me Up to Drive," a hurtling drum machine and accordion lies beneath the singer's dazed delivery.
For sake of not drowning in the minutiae — a cynic may (perhaps accurately) cry "critic bait" — let's say this: The new album is, by many leagues, the most ambitious and experimental project of the band's career, which should liven up the stage show by many whoas.
At 30, Lenker, who pens all the songs, stands at the height of her writing prowess. Forget for a moment the meticulous lyrics, which could easily comprise an accompanying coffee table poem book. When she latches onto a melody, or decides to chew a line over and over, knowing with Dylan-like precision where to hold it and where to let it go, it's regular magic.
Consider the warmth injected into "No Reason," which plays like a blissful folk number despite its hopeless lines: "There is no reason to believe, no reason at all / Come together for a moment, look around and dissolve" (shout-out to enduring flutist and Carole King collaborator Richard Hardy, who provides a solo).
Lenker adopts delirium and desperation for the full-band burner "Love, Love, Love." And on the biblically charged dirge "Sparrow," she is hypnotic in the repeating cadence, providing commentary on the story of Adam and Eve.
Never has the singer been in greater control of tone or emotional effect, anchoring the band's magnum opus — a reasonable claim, as I cannot see how they'd top this one, especially in scale.
It's a record of self-discovery, for both Big Thief and their audience — a tremendous listen for all seasons, which may be necessary to feel the project's full weight.
And despite its recording calculations, Big Thief's latest album is truly a celebration of spontaneity. It is unencumbered. It is free.