In March, Mitski Miyawaki will play her first sold-out show at Radio City Music Hall — by far the largest headlining performance of her career, nearly quadruple the size of her last top-billing gig in New York City.
Surely the indie noble will be scared shitless; who wouldn't? That's 6,000 people you're supposed to entertain!
But during that milestone set, there will be a moment, maybe several, when the full, pounding impact of Laurel Hell, Mitski's exhilarating sixth LP, envelopes the cavernous theater in synth and the understated artist — who two albums ago was playing tiny clubs to 100 fans — transforms into a bonafide, beaming pop star.
OK, maybe that's assuming too much, but still — the new album, out this Friday, marks the relentlessly acclaimed singer's first attempt at writing songs built for such grand audiences. Its predecessor, 2018's stellar Be the Cowboy, was more secluded and had already scrubbed away nearly all the punk sardony and petulance of Puberty 2 (2016) and Bury Me at Lookout Creek (2014).
But now there are deftly polished synth-pop songs; bouncing tracks designed to move your body. Peloton's "30-minute Mitski ride" spin class could be in the works.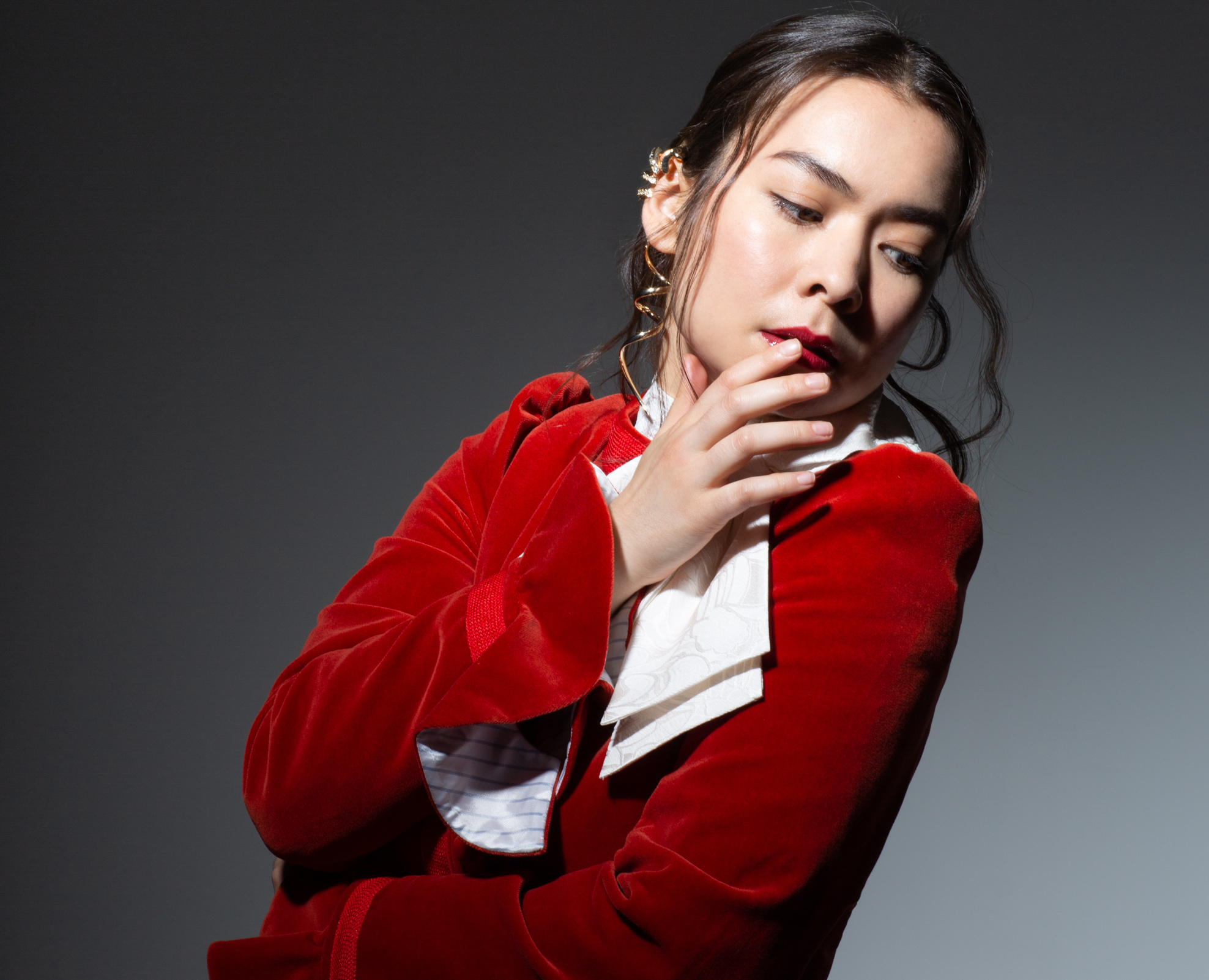 There is a reactionary quality to the album, especially with a moniker like Laurel Hell, which considers the nightmare of complacency — the fear of resting on the laurels of the uniformly lauded Cowboy, which earned Album of the Year nods from several publications (was No. 2 on this one's year-end list).
While not as conceptually taut as its forebear, the new record plays like a jolt back to reality — and a sprint toward the dance floor.
It is, by many leagues, the most objectively fun Mitski album to date, anchored by the pairing of '80s-tastic "The Only Heartbreaker" and "Love Me More." The former unpacks the burden of a lopsided relationship, to be the only one trying and the only one screwing up — "I'll be the loser in this game / I'll be the bad guy in the play" she sings with acceptance. In a rare co-write, with Dan Wilson — of Semisonic, then a ledger of songwriting credits (Adele, Taylor Swift) — "Heartbreaker" notches Mitski's first Very Big Song, fueled by a pumping drum machine and climbing, defiant synth leads, which should explode from speakers at Radio City and throughout her sold-out spring tour.
"Love Me More" further quickens the tempo, unleashing a blistering, hypnotic hook over frenetic synth — an addicting call-back to Michael Sembello's "Flashdance – She's a Maniac." Again, the tune is huge, destined for monstrous sing-alongs and shimmying in the aisles.
Elsewhere, "Stay Soft" is another upbeat, hooky electro-jam with sensual undertones: "Thinking of you – I tuck my hand under my weight." And "Should've Been Me" is a lighter look at adultery driven by a '60s sensibility and "Can't Hurry Love" bass line.
Though Laurel Hell's thematic centerpiece is "Working for the Knife," the cryptic lead single, which considers the singer's life plan, if there was any plan at all: "I used to think I'd be done by 20 / Now at 29, the road ahead appears the same," Mitski, now in her 30s, croons over a looping drum sample that could've been plucked from a Roxette track. Done with what, exactly? Music, youth, life itself? And as the verses roll out, she sings she's working, living and dying "for the knife," in that order. Whether the symbol is meant to be internal — Mitski always has alluded to mental illness and identity crises in her writing — or external, be it newfound fame or the pressure to keep working, is open to interpretation.
Like Be the Cowboy and Puberty 2, the arrangements here are lush and unpredictable; kudos due to Mitski's longtime collaborator/producer Patrick Hyland. "Heat Lightning," a tale of surrender and insomnia, begins in relative stasis before it's overrun by skittering beats and freeform piano that transform the song into something of an alt-R&B ballad. And the hopeful "There's Nothing Left for You" revels in its early subtly, little more than synth and a heartbeat, only to be undone by a crashing wave of percussion and strings as Mitski begins to wail.
Again, this is pure showstopper stuff, sure to elevate the live show. Nevertheless, Laurel Hell stands up as another carefully considered and emphatic project from a singer whose sonic playbook now overflows with trick plays and misdirections.
And it's a record destined to endear Mitski to a new type of fan, no so far from those who blew up "Washing Machine Heart" and "Nobody" on TikTok — perhaps some of those seeing her open for Harry Styles later this year will grab her record on the way out.