It might be the oldest rock'n'roll cliche in the book: that being in a band is akin to being married, in a relationship or part of a family. When bands break up, the word "divorce" gets thrown around pretty regularly to describe the circumstances (in fact, it's the word John Lennon used when he left The Beatles in 1969).
That unavoidable and often uncomfortable interpersonal dynamic may explain why not many well-known bands prominently feature actual family members. Sure, there are a few outliers: 88-year-old Willie Nelson has been backed by his sons Lukas and Micah for two decades, while then-teenager Wolfgang Van Halen more than capably assumed bass playing duties alongside his guitar-slinging dad Eddie and drummer Uncle Alex when Van Halen reunited with David Lee Roth in 2007.
But for Wilco frontman Jeff Tweedy and his sons, Spencer, 26, and Sammy, 22, recording and performing together is as elemental as saying good morning to one another at the kitchen table. Spencer has played drums in Jeff's solo band since 2014, while Sammy has regularly been supplying vocals in the group since 2018 when he graduated high school. The boys also inherited a strong love of music from their mom, Susie Miller Tweedy, a key player in the Chicago scene who owned the beloved club Lounge Ax from 1989-2000.
The family's latest collaborations can be heard on the 2020 Jeff Tweedy studio album Love Is the King and its recently released companion Live Is the King, featuring live, full-band versions of that material plus a cover of Neil Young's "The Old Country Waltz." Although it was never planned, what was once just an occasional side project for Jeff has grown into a fully functioning second band with its own body of songs. "I'm just happy they'll hang out with me," the elder Tweedy tells SPIN of working with his kids. "The fact that we get to play music together makes me feel like the luckiest person in the world."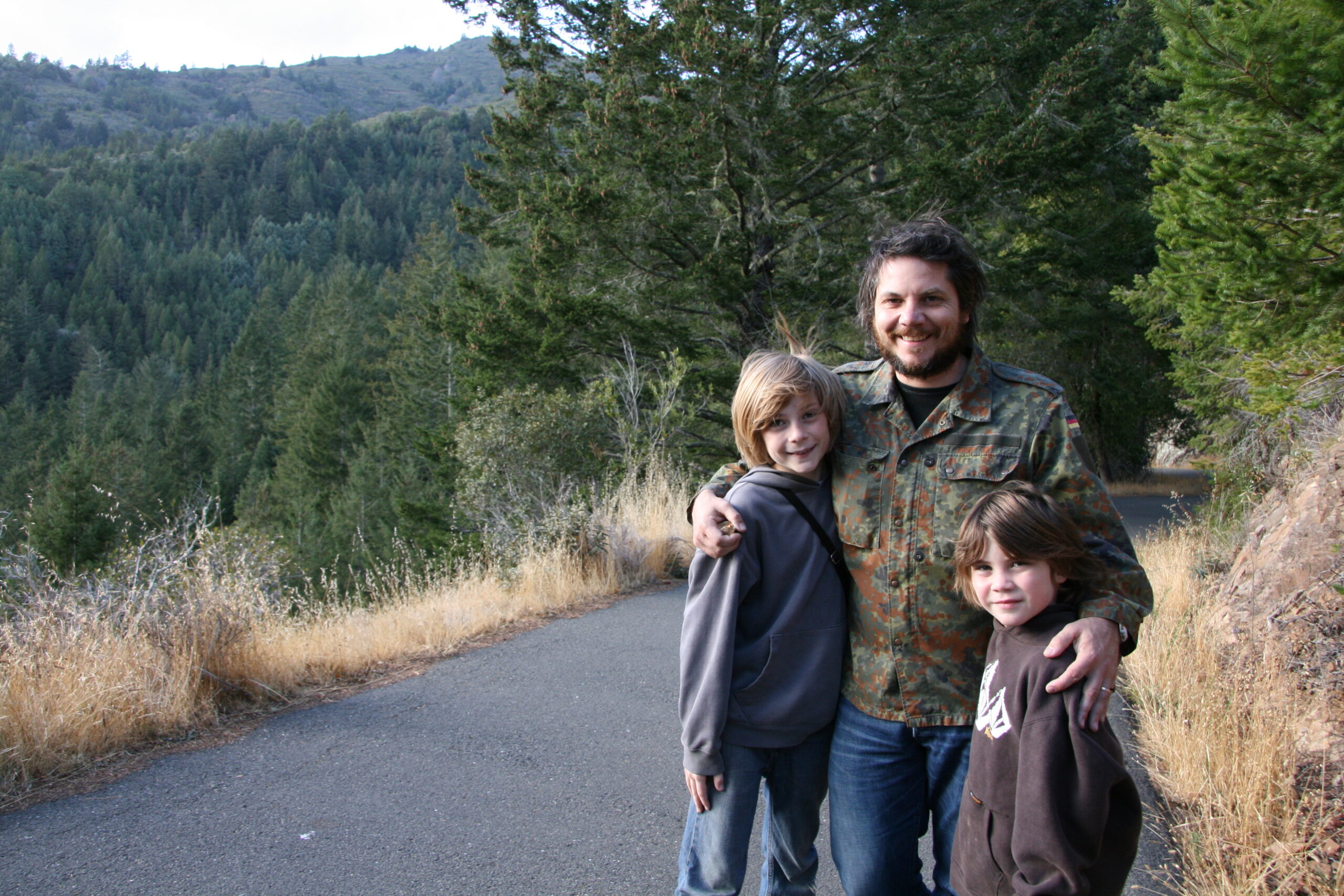 In a conversation over Zoom, Spencer, who is sporting a yellow hoodie, and Sammy, who listens with attention as his older brother speaks, are exceedingly charming and thoughtful as they recall lives awash in music from their earliest memories. The vintage Beatles poster on a shelf behind them jives well with the kids' current hairdos, which are reminiscent of the Fab Four in the Rubber Soul era. When he was little, Spencer used to excitedly watch Wilco VHS tapes at home with babysitters while Jeff was away on tour ("I distinctly remember in kindergarten realizing that my dad had a cool job and being extremely vocal about that in class with my peers," he says), while Sammy was once pushed to the ground by a troublemaking grandson of an unnamed member of Crosby, Stills, Nash & Young at the Bridge School Benefit in San Francisco. Neil Young himself came to the rescue, took Sammy aside and confided, "That so-and-so is a very bad boy."
Both kids happily share their favorite Wilco deep cuts ("Wishful Thinking" and "Too Far Apart" for Spencer, "More Like the Moon" and "Cars Can't Escape" for Sammy) and acknowledge that as they got older and spent more time on the road, they organically found themselves drawn to their dad's chosen profession.
"We just think of it as part of our evolution as artists," Sammy says. "We want to be in a family band. We have a rare, close family dynamic, and that might be another reason why these types of bands are hard to form. We're really lucky." But there's no resting on laurels in the Tweedy family, according to Spencer. "I think about some kids of well-known musicians not trying hard or just not being very good at what they do, and that's really scary because neither Sammy nor myself want to be mediocre," he says. "Frankly, it's something that keeps me up at night."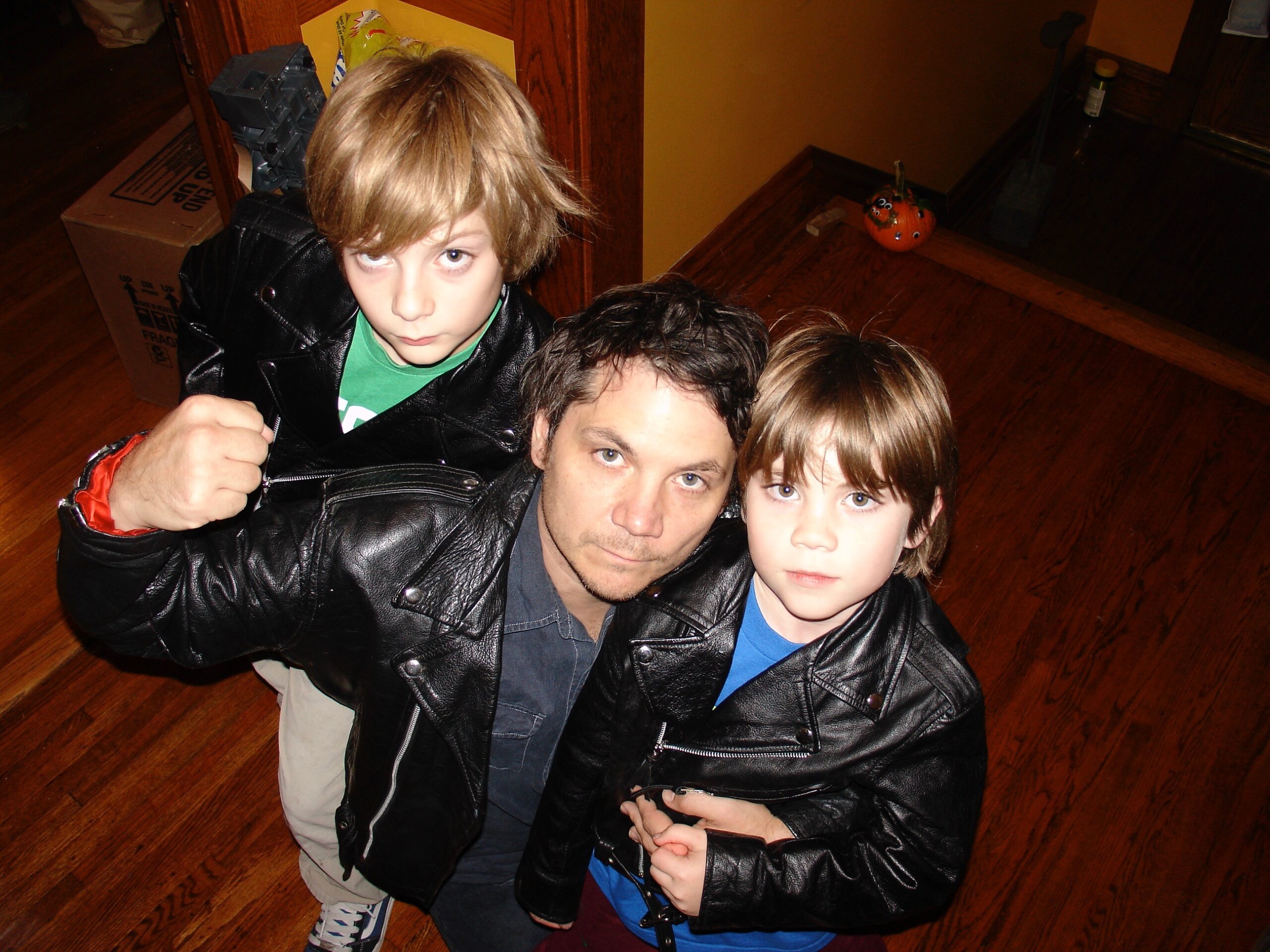 Although he'd made occasional appearances on stage with Wilco for years, Spencer was rightfully trepidatious about his first extended stint in Jeff's solo band in support of the 2014 album Sukierae (the group currently features guitarist James Elkington, bassist Liam Kazar and OHMME members Macie Stewart and Sima Cunningham on vocals, violin and other instruments).
"The idea first came up not as a joke, but more like, oh my god, are we actually going to tour and do this? It had that feeling, whatever that feeling is, for the first two years of heavy touring," Spencer says. "When I compare that feeling to the way the group feels now, it feels more stable and even more comfortable. We understand it more and feel more confident that it's wanted by people."
For Sammy, an electronic music and recording aficionado who as a teenager inherited a rare Doepfer A-100 synth setup from longtime Wilco collaborator Jim O'Rourke, stepping fully into Jeff's non-Wilco musical word was a bit more gradual. His first contributions to the live band came around the time he turned 16, when he'd sing a solitary song, Big Star's "Thirteen," each night ("It was a weird way to be in a band," he admits).
Things began to shift during the first part of the pandemic, while he was home from college and Jeff was recording Love Is the King at Wilco's clubhouse-like Loft studio in Chicago. Offering welcome relief from lockdown, the Tweedy family also inaugurated a daily, off-the-cuff pseudo variety program on Instagram Live, The Tweedy Show, where they sang songs, took viewer requests and kibitzed with friends (Jeff participated in the inaugural episode while authentically bathing in the tub but acquiesced to wearing a swimsuit to recreate the scene for the show's one-year-anniversary).
"By that point, I'd become passionate about becoming an engineer and working in music and sound, so I was able to go into the studio with him every day," Sammy says. "I'd never taken ownership over that part of our musical life as a family. By just being there, there'd be more vocal harmonies I could sing, and I felt like they'd have an effect on the song, because the songs were still being made. Now, these are our songs — they're my dad's, but they're for us to play together specifically."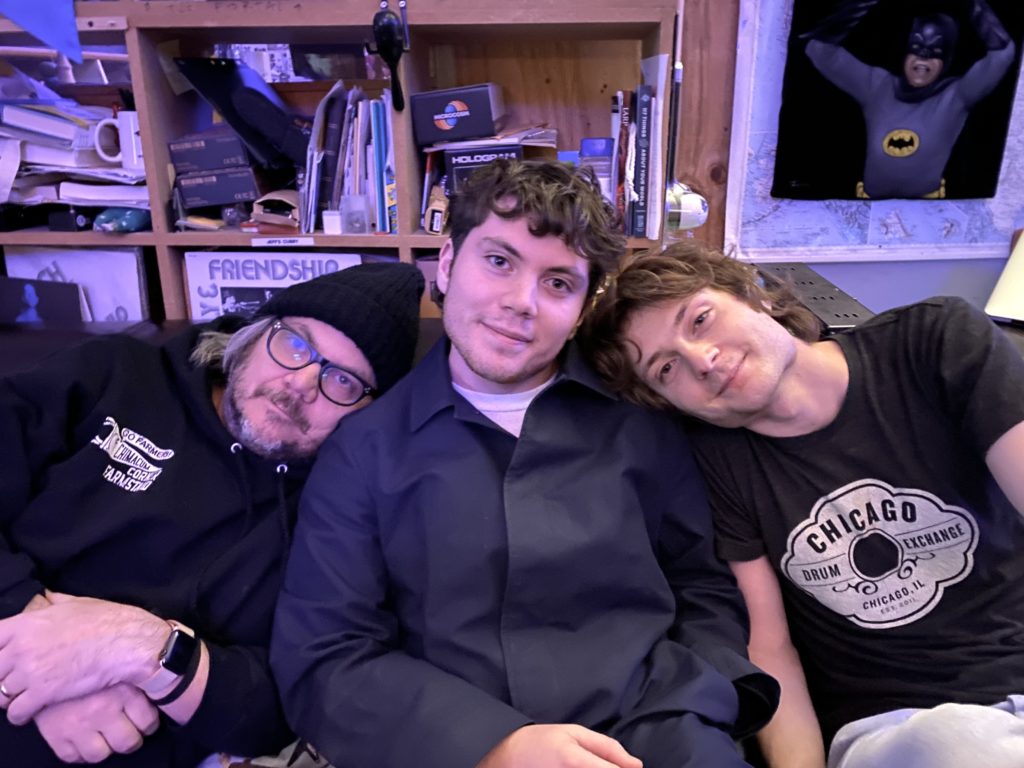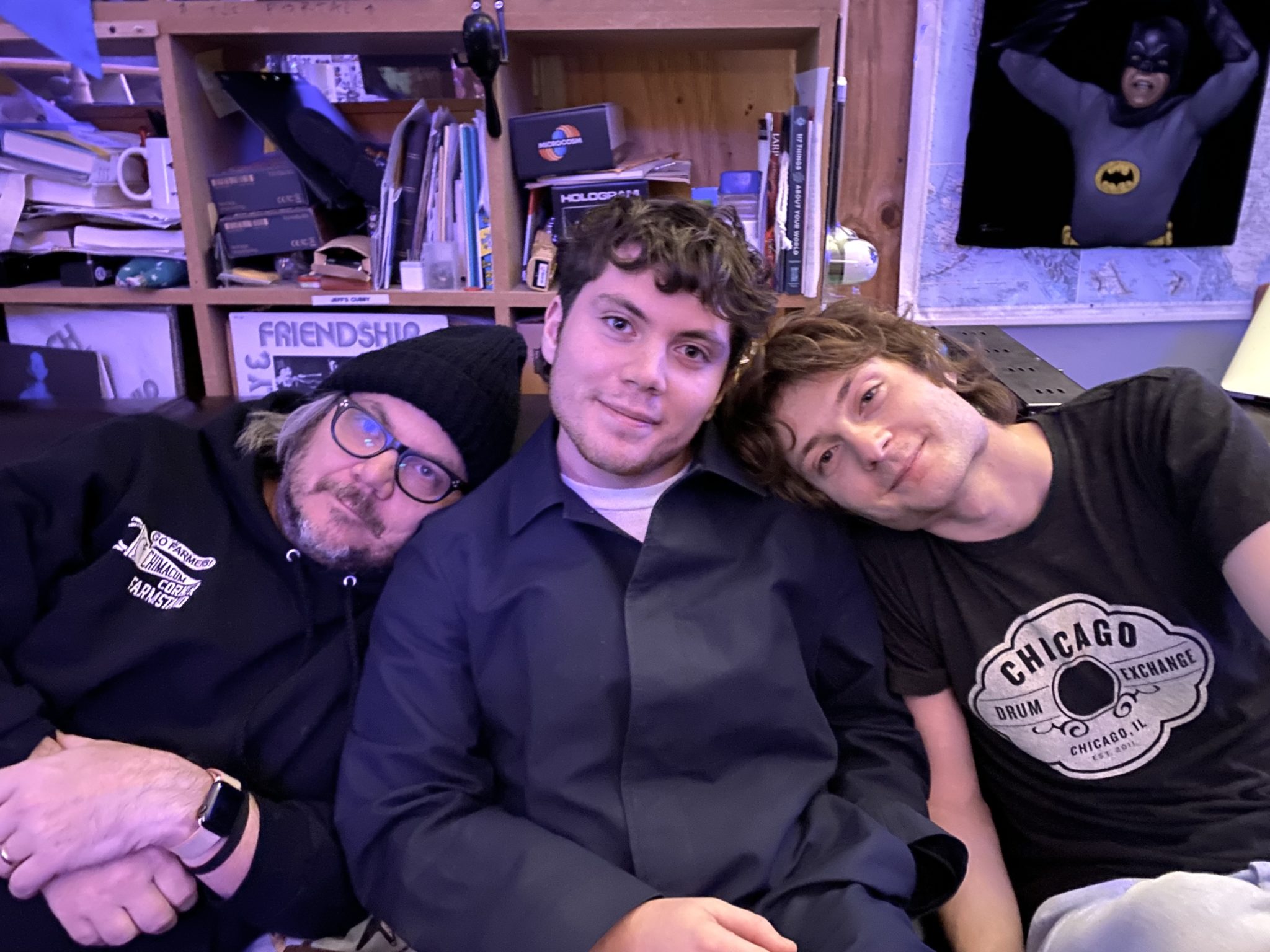 The family's natural chemistry is evident on Live Is the King, particularly on tracks like "Save It for Me" and "A Robin or a Wren," which feature Jeff and Sammy's vocal interplay. "The duet-y-ness became really emphasized in the live versions," Sammy says. "We have so much fun singing those songs and bringing our energy together. They're quieter and it feels like there's a spotlight on the two singers — in fact, there literally was."
Adds Spencer, "It's fun to hear songs like 'Gwendolyn' or 'Opaline' when they have adrenaline behind them. Also, hearing James Elkington's take on my dad's electric guitar parts is really thrilling for me. He's such an expressive player. I almost cry several times any given night because the flows and climaxes of his solos are so emotional. I love that there's a document of that."
With live shows on tap for February as well as a performance at Wilco's annual Solid Sound Festival in North Adams, Massachusetts, the weekend of May 27, the Tweedy band aims to continue turning the "dad rock" meme on its head in 2022.
Referencing Pitchfork's infamous 2004 takedown of Wilco's album Sky Blue Sky as "the stylistic equivalent of a wardrobe change into sweatpants and a tank top," Spencer says, "Our dad is definitely very good at being fueled by being doubted. I wouldn't be surprised if this wasn't part of the soup of motivations of him playing with us — making 'dad rock' on his own terms." Adds Sammy, "there's an element of me as a 22-year-old of being a contrarian by playing music with my dad, and he's kind of doing the same thing by playing music with his kids. It has become even more special than I thought it was."