Success is where you find it in the constrictive new COVID age. At least that's how William Murray, the frontman for one of 2021's most delightful new bands, the '60s-jangly FUR, says. Since it isn't necessarily happening in the old chart-climbing hit-single way that it used to, artists are turning to online platforms, often with surprising results. For instance, his quirky quartet from Brighton, UK had no expectations when it quietly posted to YouTube its video for the 2017 single "If You Know That I'm Lonely," a sweet, shimmering confection awash in the singer's Byrdsian chiming guitar chords and inimitable chipmunk-chipper warble.
After years of serious songwriting struggles while studying the music business in college, Murray had finally assembled the perfect group to realize his vision. Then, those members made a low-budget field-and-forest filmed clip for the tune in Happy Days-retro style that was as zany as it was heartfelt. They posted it, played a tiny hometown venue that evening to a crowd of roughly 200, and woke up the next morning to overnight stardom.
"If You Know That I'm Lonely" had inexplicably accumulated over 10,000 views. FUR's momentum then grew incrementally, amassing a rabid following in locales like Peru, Brazil, and Indonesia. To date, the video's been watched 21 million times and counting.
But FUR still has a hard time making sense of it all.
"Within 10 days, we had gone from playing Sticky Mike's Frog Bar in Brighton to playing an indoor tennis arena for 5,000 people in Indonesia," Murray (who has always used only his surname since primary school to differentiate himself from a cavalcade of other Williams in class) says. "It was the most unreal thing. We flew into Jakarta, had two days, played the show, and then flew back the day after, and it was 22 hours of travel to get there and 22 hours back. But everyone there was singing along to our songs. It felt very, very surreal, and just… just odd, to witness the power of the internet firsthand."
And now that FUR (in all caps, in contrast to the Australian '90s outfit) has released its first album of equally inventive material, When You Walk Away, the 24-year-old Murray remains both grateful for and humbled by a worldwide audience he never knew he had. All courtesy of social media and sans any pandemic touring.
The FUR fable is truly an unlikely one. If you align all of its disparate ingredients in an assets column, they just don't seem to add up. As a kid from the small town of Hitchin, Murray was introduced to The Kinks by his dad, and he dutifully became obsessed. He recalls studying Ray and Dave Davies' greatest hits on his Discman until he memorized every angular guitar note.
"And I was at an age when I probably didn't even know what the '60s was, in either pop culture or music history," Murray says. "But I listened to those (Kinks) songs so many times, I think that that kind of stuck with me. And still, the '60s and early '70s are a time that I wish I was in, and writing music in." His unusually acrobatic, frequently falsetto vocal style can be blamed on a transformative performance of Jersey Boys he attended around the same time. He began mimicking Frankie Valli around the house and volunteering for all of the high-note parts in his school choir.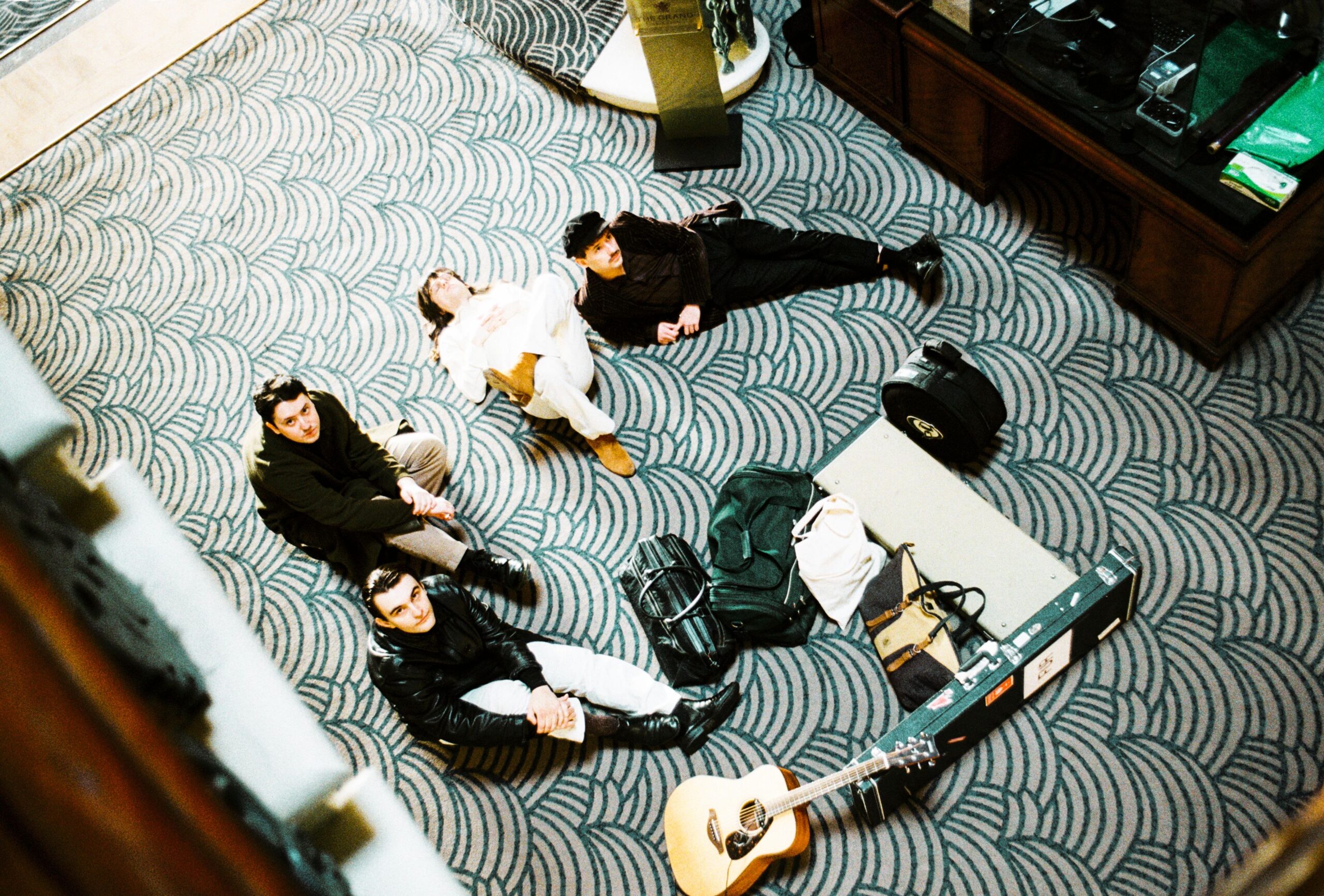 Later, when he got into the chameleon-like work of Brian Jonestown Massacre anchor Anton Newcombe, he began to see his voice as an instrument itself. It was then that he realized he could tonally manipulate it to accommodate each FUR song.
But he wasted three years at university, he sighs, thereby getting a late start on the full FUR long-player. This actually worked to his advantage, because his vocals now cut with a sharper buzzsaw edge. Think Julian Casablancas on The Strokes' definitive debut Is This It? but with a touch that only musical maturity can provide. The only latent influence, hinted at in FURS thrift store-hippie fashion sense, is the whimsical Laurel Canyon sound that pops up in newer pandemic ballads that Murray has been quietly composing with his chief songwriting collaborator, 26-year-old keyboardist and co-vocalist Josh Buchanan.
"[Buchanan] just seems to have a really good, realistic outlook on everything he reflects on," Murray says. "We describe When You Walk Away as a post-coming-of-age album, because we've kind of reached that point."
That's also the spiritual message in the album's three-minute slab of gelatinous minor-chorded masterpiece "Anybody Else But Me." The recent single owes a hip sonic debt to brilliant British forebears The Honeycombs, the Joe Meek-produced band with a similarly-timbred singer. As Murray is quick to point out, young and hungry artists are willing to endure any cost to be a famous, renowned outfit like The Strokes. But heading into 30, you grow calmer and more self-aware. "You realize that maybe it was a bit ridiculous to be putting that kind of pressure on yourself and — famous or not — wherever you end up is fine."