Say this much for Damon Albarn, the guy's got a sense of humor. As he was winding down his 17-song, 75-minute set at the Walt Disney Concert Hall in Los Angeles, he addressed the elephant in the room: his much-discussed comments about Taylor Swift.
In case you missed it somehow, Albarn caused quite the stir by knocking Swift's songwriting that lit social media on fire Monday following Swift's harsh rebuke. Many of her friends and collaborators came to her defense, leading Albarn to swiftly issue an apology. The day will mostly be remembered for that
Before closing with "Song 2," Albarn addressed the firestorm he created. Joking that "before he cast me into the social media abyss," Albarn said that Los Angeles Times' Mikael Wood asked him if he'd play "Song 2." That he did, after saying that "you can judge for yourself" to Wood about whether the performance was good enough and "I think I'm becoming old fashioned" with regards to the piece. He ended dedicating the song to him, which got the reaction you'd expect.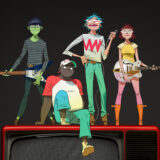 The song capped off Albarn's only scheduled American show of 2022 and his first solo show in the country since 2014. The intimate show featured him on piano (with the aid of several cups of tea), Seye Adelekan on bass and a quartet of string players. He was in a good mood throughout the night, cracking wise and thanking the enthusiastic crowd. The 2,200 person venue, which is the home of the L.A. Philharmonic, was the right place for the Blur/Gorillaz frontman to perform these songs in an intimate fashion.
Songs throughout Albarn's catalog were intimately transformed into delicate numbers that were enhanced and given new dimension when considering the pristine sound of the room. After performing eight solo songs, he busted out a crowd-pleasing version of "Beetlebum" before bouncing back-and-forth between Blur and Gorillaz songs.
Regardless of the day's events, Albarn showed the depth of his songwriting. It's rare for an artist to willingly take on the challenge of tweaking the arrangements of their songs out of their comfort zone. He joked about performing some Gorillaz songs like this, but you know what? It worked. That's the sign of a great songwriter and something that he's proven time and time again over his 30-plus year career.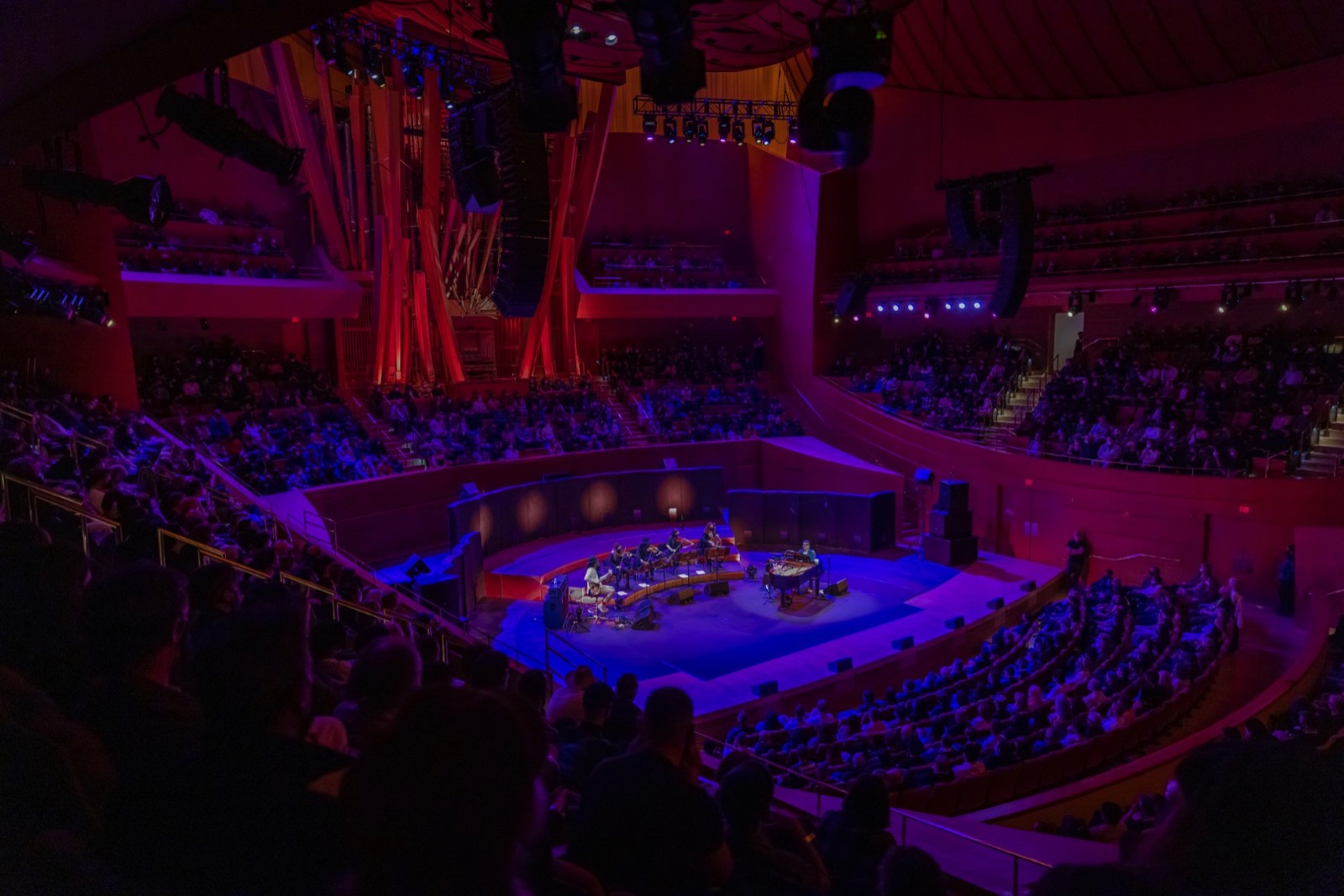 Damon Albarn has managed to become a musical chameleon, to his benefit. It's been the root of a career with many twists and at the Disney, he was self-aware enough to have fun and poke fun at himself. The only thing better? If he invited Taylor on stage with him to extend the olive branch. Wishful thinking, but just imagine: now that would have broken music internet.
Damon Albarn Walt Disney Concert Hall Set List:
The Nearer the Fountain, More Pure the Stream Flows
The Cormorant
Royal Morning Blue
Daft Wader
Darkness to Light
The Tower of Montevideo
Polaris
Particles
Beetlebum (Blur song)
Lonely Press Play
On Melancholy Hill (Gorillaz cover)
Under the Westway (Blur song)
Rhinestone Eyes (Gorillaz cover)
Tender (Blur song)
El Mañana (Gorillaz cover)
The Universal (Blur song)
Song 2 (Blur song)