Name King Buzzo/Melvins
Best known for Music to some degree. Most of the world has no clue who I am at all and they'd most likely be turned off by what I do anyway. I can't worry about that. I've played in a band called the Melvins for the better part of 40 years.
Current city Los Angeles. It's like living in a lot of different cities actually. I enjoy the enormity and anonymity.
Really want to be in Los Angeles with nobody there except me and a load of weird anti-science zombies who want to kill me. I'd be on the freeway most of the time going 110 mph in whatever kind of car I wanted and if the zombies fucked with me I'd do my best to execute them all. Just watch the movie The Omega Man. That's my dream… Except I don't die at the end. Ha!
Excited about We have a new four album acoustic Melvins album called Five Legged Dog(October 2021). 36 songs at over two and a half hours of music. It's big.
My current music collection has a lot of Vastly different "rock" music. Everything from Throbbing Gristle to Judy Garland.
And a little bit of Buck Owens and George Jones.
Don't judge me for I apologize for nothing.
Preferred format I'm a CD guy, but I really don't care how people listen to music…
5 Albums I Can't Live Without
1
On the Corner, Miles Davis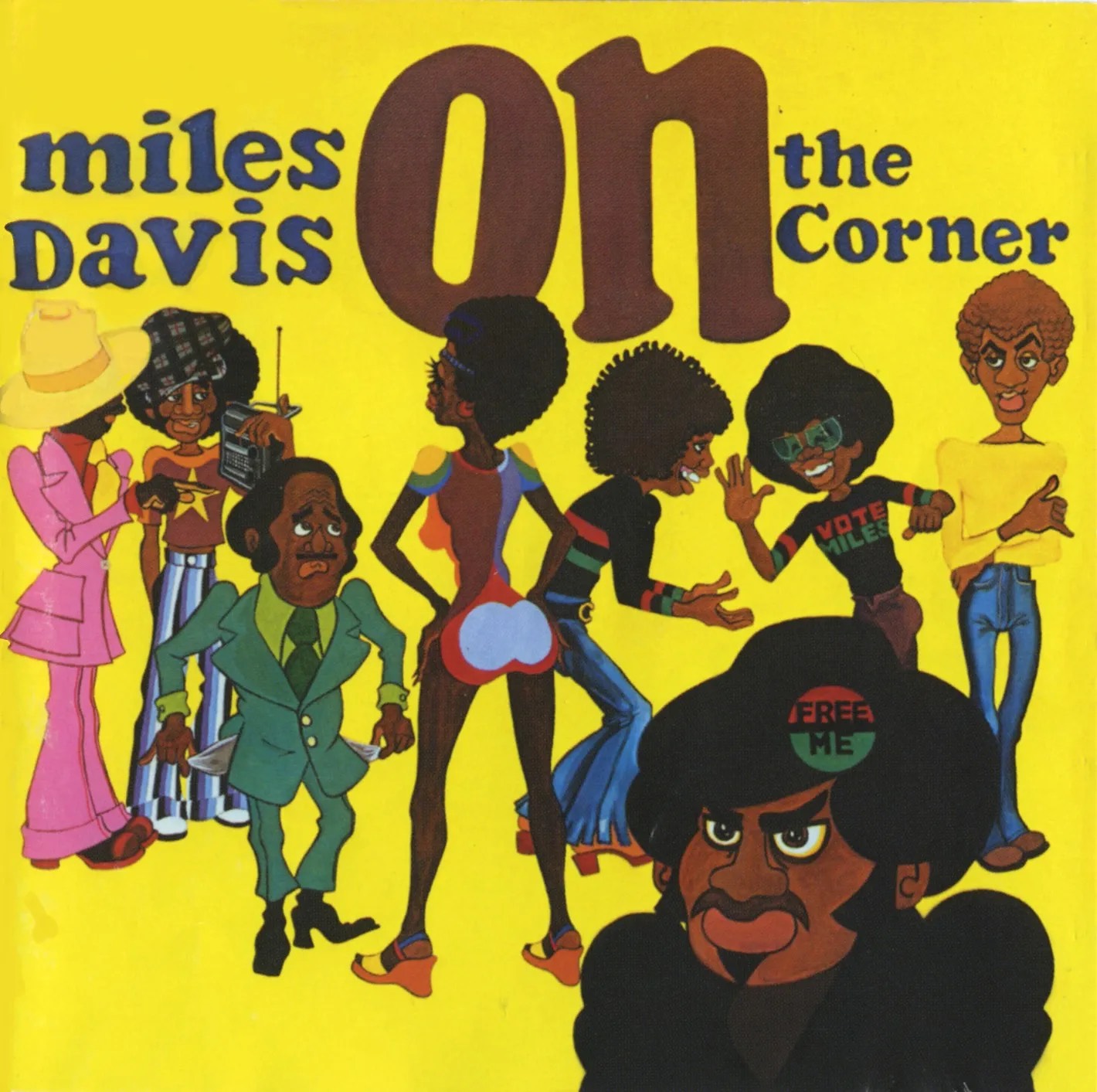 This is the first Miles Davis album I ever owned and I think it's one of his best. Completely off center and perfect. It sounds threatening. A lot of know-it-all jazz heads HATE this record and I can't figure out why. Then again, a lot of jazz heads hate our records too and I can't figure that out, either. This sounds like musical freedom to me and I LOVE it.
2
Blue Valentine, Tom Waits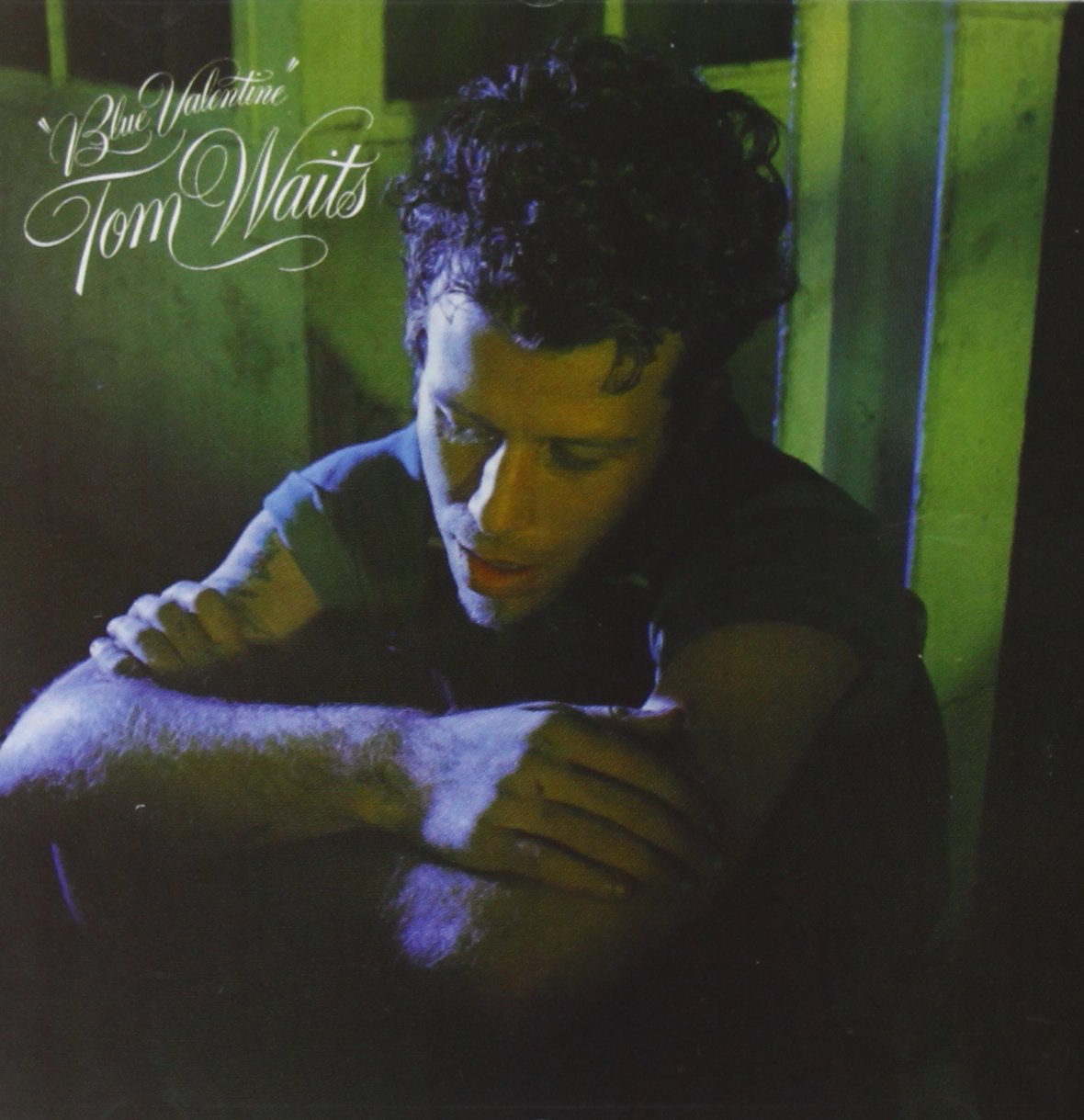 I've listened to this record THOUSANDS of times. Multiple times a week since I got it in 1987. I think it's Tom's best album by far although I really dig a lot of his records. He's a beast. I don't know what you'd call this music. I guess it's sort of twisted lounge music but I'm not sure. I can't live without it. Some people think Tom's music is depressing which I think is a hilarious crock of shit. His music is uplifting and powerful, it's not depressing. There are a couple of songs on here like "Kentucky Avenue" and "Christmas Card from a Hooker in Minneapolis" that will bring a tear to your eye, but that's the beauty. Tom is a genius and this is one of his best.
3
School's Out, Alice Cooper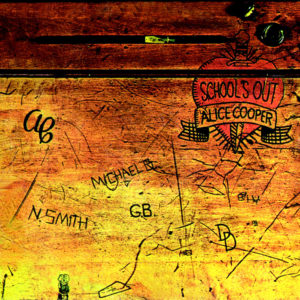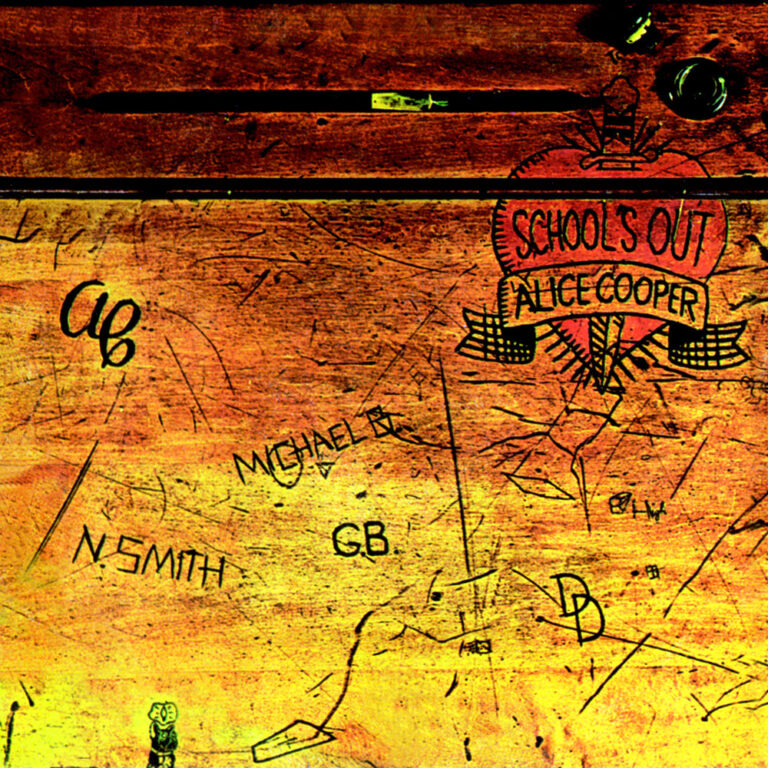 This might be Alice Cooper's best album but that's hard to gauge because they have so many good ones. Alice Cooper got me through junior high and high school. They made music with no redeeming social value whatsoever and that was what I loved about it. They were hate hippies and I wanted in! This album especially. They were beautifully ugly and made devastating and brilliant music I will never tire of. The best description of the hopelessness of high school ever. High points song-wise are "Schools Out", "My Stars" and "Public Animal #9".
4
Who's Next, The Who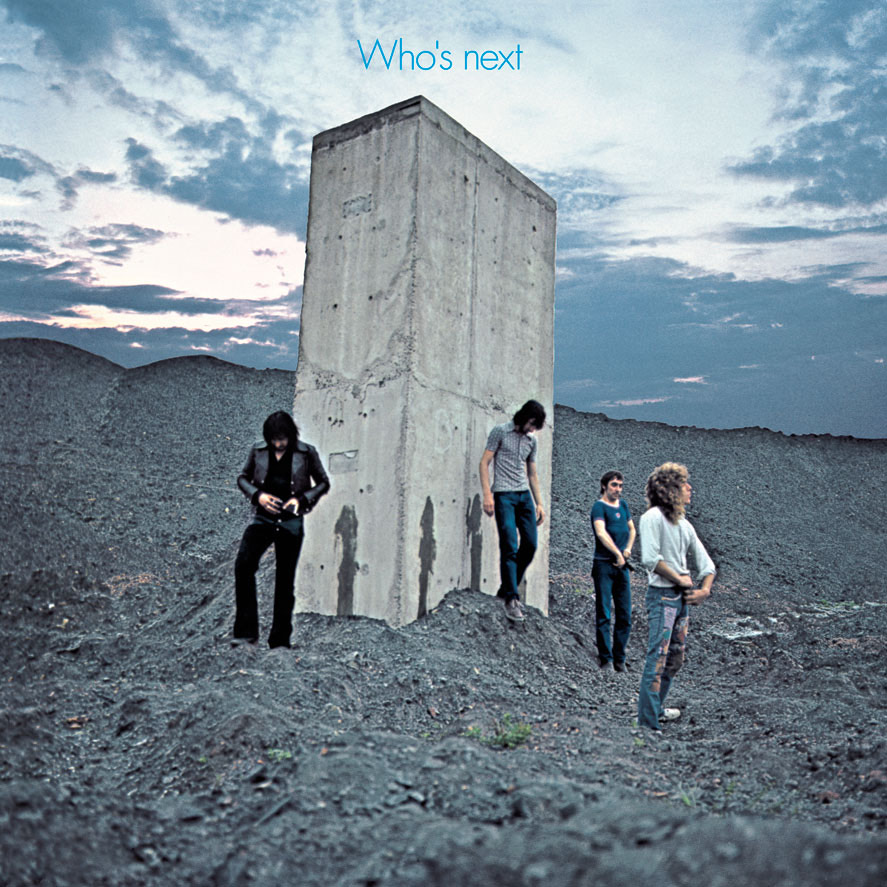 I'm the world's biggest Who fan. Have been since I was about 12. The first thing that jumped out at me about Who's Next was the cover. It took me a minute to realize they'd just got done pissing on the monolith. Ha! It's one of the best album covers. Obviously, the songs on here are excellent. "Won't Get Fooled Again" is one of the best rock songs: Period. Certainly, the greatest political song ever written and the song "Behind Blue Eyes" is pure magic. Pete Townshend is one of the most underappreciated guitarists as well. He has it all. Crazy song-writing ability and the most powerful guitar playing style I've ever seen. He made guitar playing look lethal. Pete was also writing songs for arguably the best rhythm section out there being John Entwistle and Keith Moon. John was nothing less than a master bass player and Moon was an absolute monster behind the kit. They all played with a ferocity that's yet to be matched. I will remain a huge fan forever. Stand out songs are "Won't Get Fooled Again," "Baba O'Riley," "Bargain" and "Behind Blue Eyes".
5
Sticky Fingers, The Rolling Stones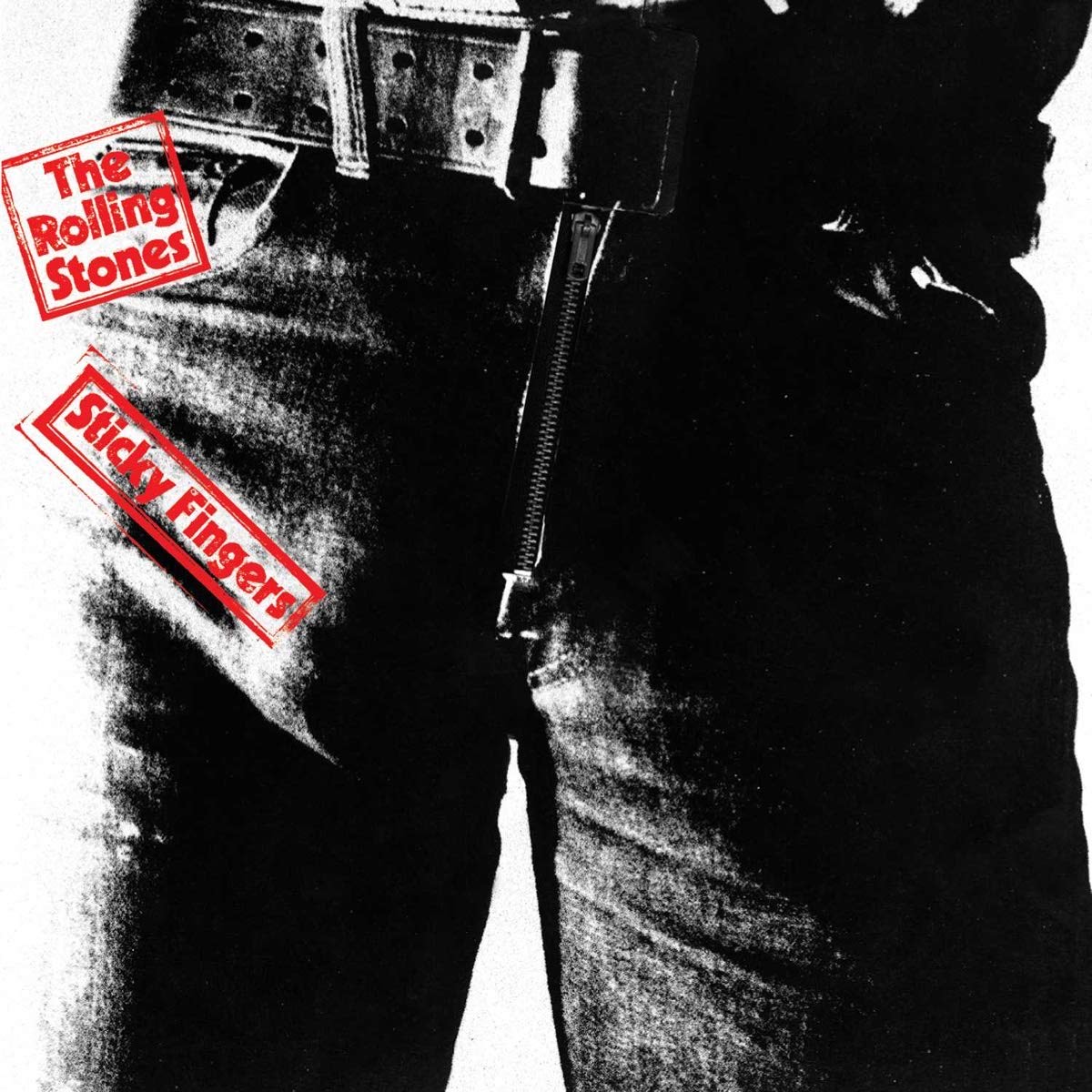 If you don't like this record, then you just don't like rock and roll. I LOOOOOOVE The Rolling Stones and I LOOOOOOVE Sticky Fingers! I don't even know where to begin with a record this good. Every song is a fucking classic. From top to bottom it works without a single clunker. "Bitch" might be one of the most powerful songs they ever wrote. Classic riffage and lyrics. "Can't You Hear Me Knocking" is more classic riffage and lyrics. Both songs have a thousand-pound groove that can't be improved on. Then there's songs like "Dead Flowers" and "Sway" with a completely different vibe, but just as cutting. All together it makes for a great, great record. Hilarious Andy Warhol cover, too. Stand out tracks are, "Brown Sugar," "Sway," "Wild Horses," "Can't You Hear Me Knocking," "You Gotta Move," "Bitch," "I Got The Blues," "Sister Morphine," "Dead Flowers" and "Moonlight Mile," which is every song on the record.