Avril Lavigne detailed her forthcoming Love Sux, which is out on February 25 through Travis Barker's DTA Records.
The eight-time Grammy-nominated pop punker also released the record's fourth track, "Love It When You Hate Me" that features blackbear. Following the release of Love Sux's first single, "Bite Me," the singles are Lavigne's first new music since 2019. Love Sux is her seventh studio album, which is available for pre-order now.
Since unveiling "Bite Me," Lavigne has performed the track live on various TV shows including The Late Late Show with
James Corden, The Tonight Show Starring Jimmy Fallon, The Ellen DeGeneres Show, and ABC's New Year's Rockin' Eve. Next month, the "Boyfriend" singer is set to embark on her previously detailed 2022 world tour, and tickets are still available to see Lavigne throughout Europe, the UK, and Canada.
In recent months, Lavigne has teamed up with music's other current pop-punkers—including her signing to Barker's label and collaborations with him, and her new music with Willow Smith. Smith and Lavigne released their anthem of personal exploration, "G R O W," in October.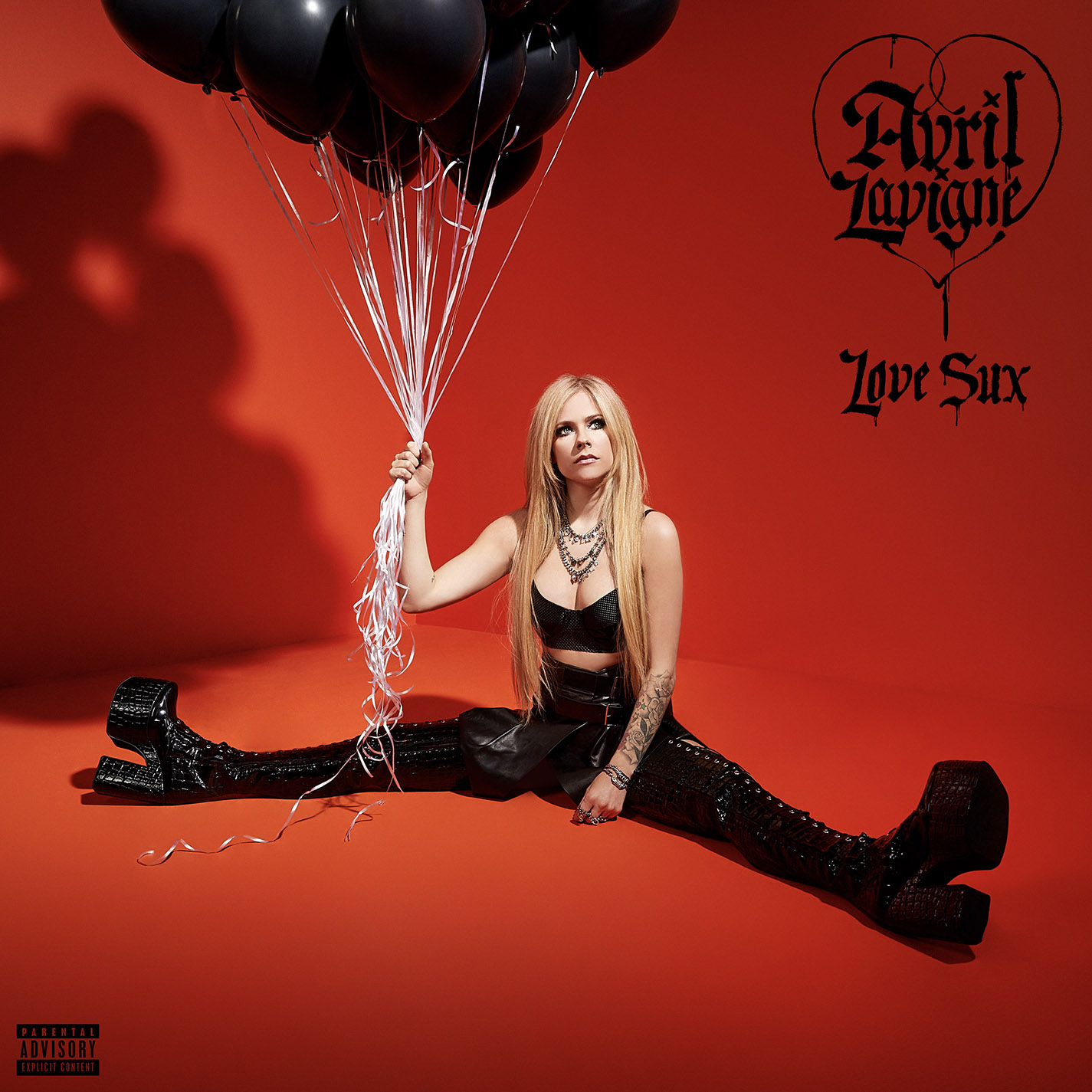 Avril Lavigne Love Sux Track List
1. Cannonball
2. Bois Lie (feat. Machine Gun Kelly)
3. Bite Me
4. Love It When You Hate Me (feat. blackbear)
5. Love Sux
6. Kiss Me Like The World Is Ending
7. Avalanche
8. Déjà Vu
9. F.U.
10. All I Wanted (feat. Mark Hoppus)
11. Dare To Love Me
12. Break Of A Heartache