Like a transmission from a celestial CB radio, Jason Boland's The Light Saw Me crackles to life with a garble of white noise that slows to a fiddle crawl and simmers there, hovering in the interstitial space between psychedelic country and barroom honky-tonk — and that's just the first minute. On the record's freewheeling prelude, "Terrifying Nature," Boland's narrator engages with the ageless, persistent question: What if we're not alone in the universe? A query that sets off the unlikely trajectory of a sci-fi country concept album. As the far-fetched tale begins to unfold, what might seem like a strange juxtaposition to most folks, instead, amounts to a mid-career magnum opus for the Oklahoma songwriter and his band, The Stragglers.
The gist: An 1890s cowboy is abducted by aliens and ends up in 1990s Texas instead of his home century. Chaos, the excavation of his ruined love story, and existential crisis ensues. In less capable hands, an intergalactic concept record like this one might've crashed and burned; Boland and his crew knocked it out of the park for one of the best and most surprising, left-field country albums of the year. For anyone familiar with his oeuvre, the triumph of hitting a curveball out of the park isn't all that surprising. Over the last two decades, Boland has been steadily releasing red dirt country albums so revered that he and his band have amassed the kind of cult following UFO conspiracy theorists might boast.
And experiences with a strange light are exactly what fueled Boland's concept, along with a shift from the gospel-blind definition of all encounters with cosmic energy as related to religion. "The thread through the entire album is light, and the transformative experiences people have with light," Boland explained over the phone. "The album hearkens back to Hank [Williams] Sr., one of the main icons who started what I do, which is dancehall honky tonk music. For it to go from 'I saw the light' to 'the light saw me,' is a complete change of how we view reality, even from the '50s to now. I'd have this riff, and I don't know why it made me think about fishing, so the song started off about fishing. But then it became, what if you looked up, and that wasn't the moon shining through the trees?"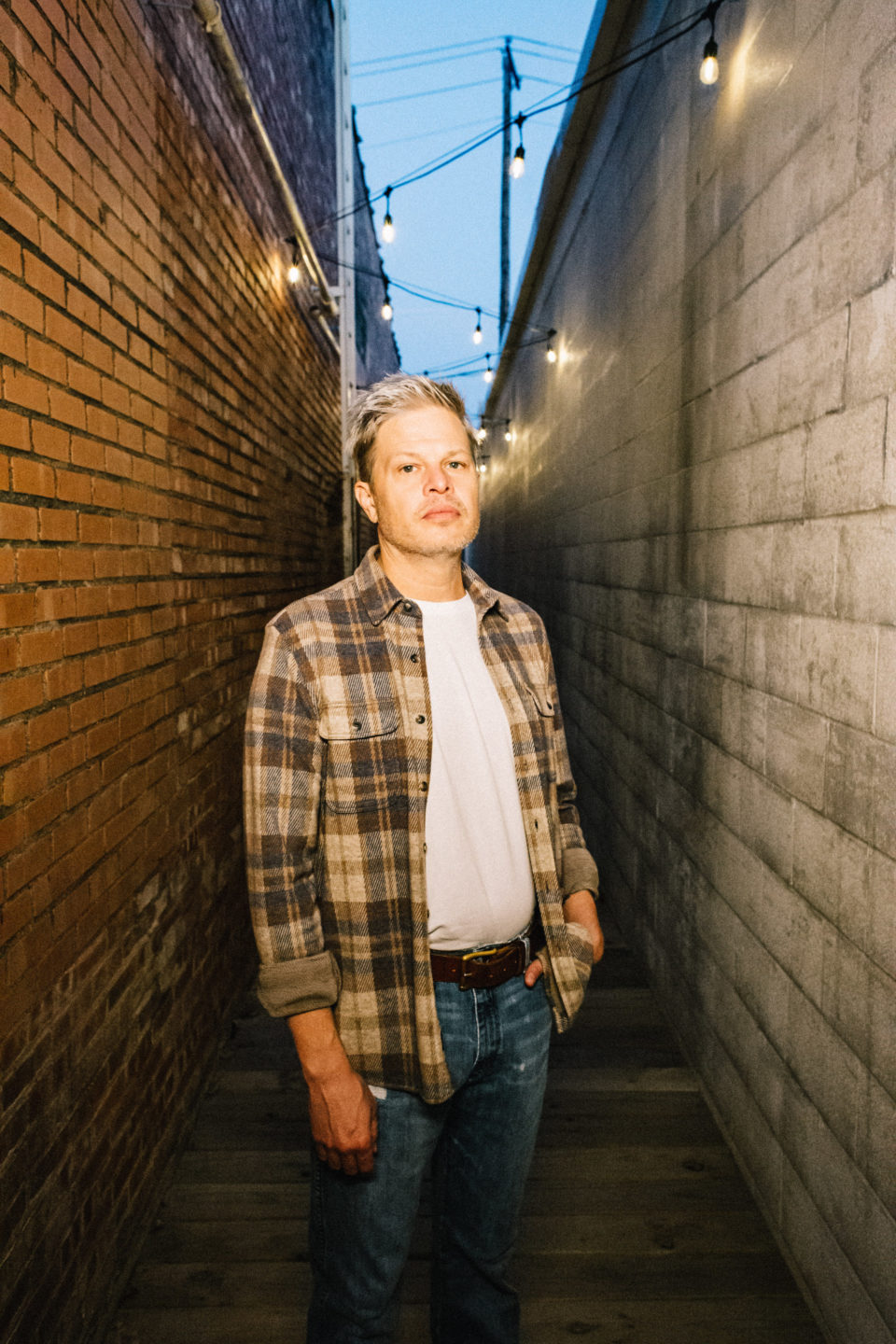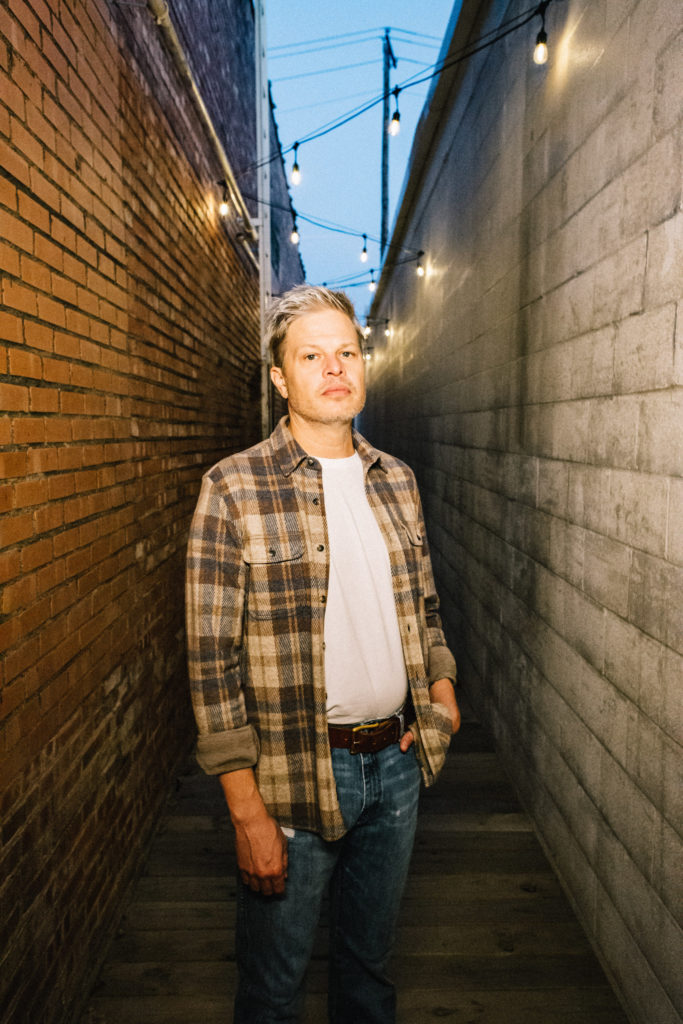 It takes a lot of trust to carry off an entire project about a time-traveling cowboy, but Boland has earned that, too. Across 10 studio albums and two live records, his leadership role in the realm of Texas and Oklahoma country music is well-known, and the band has sold half a million records within a completely independent model. Their devoted fanbase has allowed them to succeed as independent musicians in an industry that's slowly but surely stamping out everything that's not part of the shellacked corporate machine. But there's zero shellack to be found on The Light Saw Me, thanks in part to the further guidance from Shooter Jennings who takes the helm as producer here.
"Jason has been a true friend and support over the years so it was a given I would jump to do a record with him, any time, any place," Jennings said. "But he trusted me with a spectacularly written concept album and I took it as a charge to arms. I'm so proud of the work we did and I hope it lives up to what we hoped it would be: an unsuspecting listener's best friend on a lonely Saturday night."
Jennings previously worked with Boland on 2013's Dark & Dirty Mile. Boland remembered that as an attempt to recapture some of the grittier sound on the band's very first record, Pearl Snaps. "[Shooter and I] met each other years ago, back on the road," Boland says. "For some reason, I just said 'Have you ever produced a record?' And we were off to the races after that for Dark & Dirty Mile, our first collaboration. There was something about the recording and tone of Pearl Snaps that I'd always wanted to get back to, that tape-to-tape sound. We had such a wonderful time producing Dark & Dirty Mile, it's still one of my favorite final works."
Dark & Dirty Mile was actually the first project that Jennings produced for another artist and kicked off what's become a now-award-winning role behind the boards for musicians as like Jamie Wyatt, Tanya Tucker and Brandi Carlile. Fast forward to Boland's almost baffling realization that he'd begun writing a concept album about aliens, as the songs for The Light Saw Me began to beam down, there was only one producer who made sense to take the reins producing the project. And Jennings' fingerprints are all over The Light Saw Me, capturing every hint of glinting guitar grit, whining fiddles, and dynamic flourishes that other, less discerning producers might miss.
"This type of project needed to have a little bit of scouting on who would produce it," Boland laughed. "I didn't want to drop it in somebody's lap that I didn't know would shoot around the same target, and also just get it, on any level. Well, Shooter had already done his own concept record [2010's Black Ribbons], so we knew he got what we were going to try to do. Then, we'd already worked with him so we knew nothing else was surprising. It wasn't a 'Don't broke don't fix it' moment either, it was just: this is right."
But before they even got to the recording process, a whole world of trouble was coming down the pike. Boland began writing the album back in 2019, finalizing the songs with his band in March 2020, running through side A with the Stragglers quite literally the day before the lockdown happened. Putting the ambitious album on the back burner until it was safe to record once more, Boland and his band headed to an L.A. studio called Dave's Room in spring 2021 to meet up with Shooter and set the songs to tape. And it certainly didn't hurt the creative process that California has the added benefit of legal weed.
But it's hard to think of a record that lends itself better to the hazy magic of marijuana. As "Terrifying Nature" leads into the album title track, a song about going fishing in the dark morphs into a close encounter that rides gospel whiplash into a rollicking tale of love and chaos on "Tornado & A Fool," followed by the eternally tender "Right Here For You." Then, the record flips with the dual of "Transmission In" and "Transmission Out," leaving the 1890s turn-of-the-century vibe of Side A and heading into the 1990s, when our time-traveling cowboy tries to make sense of a strange future.
Side B also contains some of the standout songs on the record, like the Steely Dan-leaning "Future," and a magnetic cover of "Restless Spirits," a much-beloved staple from Oklahoma folk legend Bob Childers. Though written by a totally different person and not initially related to this concept album at all, it's almost uncanny how neatly the song about an unlikely encounter and the pain of lost love slots onto Boland's project. "Her eyes were closed but still they held the light," goes the song's chorus. "From a battered guitar came a sound like angels weeping / From all those restless spirits in the night."
The Stragglers have covered "Restless Spirits" a few times, but had never recorded their own version of it, and the cover just fit in perfectly. "Bob had a saying — he had a lot of sayings — but he would always refer to things as 'borderline cosmic,'" Boland remembered. "This song is really one of his more well-known and covered songs. We'd done it live a few times, but we'd never been recorded doing it. It's like it had held off and waited for this project. When I thought about 'eyes were closed and still they held the light, I thought, oh, that's the spirit being revealed to him through this person. For that to be the culmination of the story, I believe Bob would call that borderline cosmic."