Fleet Foxes just announced the forthcoming A Very Lonely Solstice, a 13-track collection recorded in December 2020, that will be out digitally on December 10.
Frontman Robin Pecknold will host a Q&A following the filmed recording premiere event on YouTube at 12 pm ET also on December 10, hosted by Elia Einhorn for YouTube Premium subscribers. A Very Lonely Solstice is available for preorder on limited edition colored vinyl and CD. It was recorded at Brooklyn's St. Ann & the Holy Trinity Church, just days after New York declared a state of emergency tightening COVID restrictions. Pecknold said of the set: "me by myself on the longest night of the year… honoring the loneliness of 2020 with a nylon string and some songs new and old."
The collection showcases a solo focus on Pecknold, and its selections cover all four of the band's studio records—their 2008 self-titled debut, 2011's Helplessness Blues, 2017's Crack-Up, and this year's Grammy-nominated Shore. Resistance Revival Chorus joins Pecknold on the Shore tracks "Wading In Waist-High Water" and "Can I Believe You," and a cover of Nina Simone's "In The Morning" is also featured.
Shore was nominated this year for the Grammy's Best Alternative Music Album category, marking the second-ever nomination for the band. Their sophomore Helplessness Blues was nominated for Best Folk Album in 2012.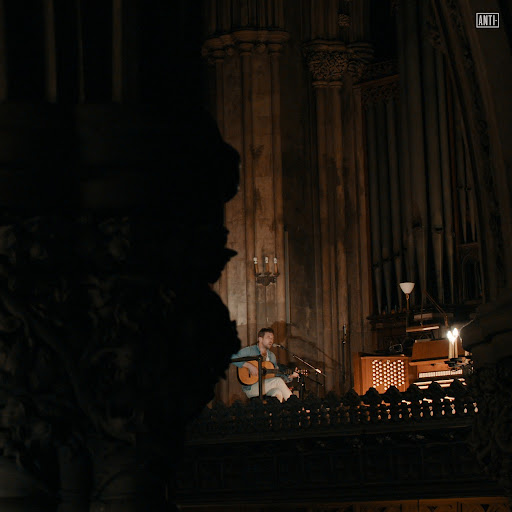 A Very Lonely Solstice Track List
1. Wading In Waist-High Water
2. Sunblind
3. In The Morning
4. Tiger Mountain Peasant Song
5. Maestranza
6. Helplessness Blues
7. Silver Dagger
8. Featherweight
9. A Long Way Past The Past
10. Blue Spotted Tail
11. If You Need To, Keep Time on Me
12. I'm Not My Season
13. Can I Believe You