Following yesterday's incredible vocal performance by Dave Grohl's daughter, Violet, (nearly mimicking Amy Winehouse's enchanting howl) Grohl and Greg Kurstin took on "Big Shot" by Billy Joel for tonight's Hanukkah Sessions cover.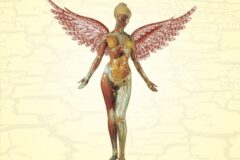 "While he claims a secular Long Island upbringing (and has songs full of Catholic and Italian imagery), Billy Joel remains one of the great Jews of musical scripture—here's his ultimate ode to a true Macher: "Big Shot!'"
The Grammy-winning duo has performed covers of "Stay (I Missed You)" by Lisa Loeb, "Blitzkrieg Bop" by the Ramones, "Copacabana" by Barry Manilow, "Jump" by Van Halen, and "Take The Box" by Amy Winehouse this Hanukkah.
With the recent announcement of Foo Fighters' forthcoming horror-comedy, Studio 666, its gory (but rockin') trailer was unveiled today. The movie is set to release February 25, starring all of the Foos' themselves. The band has a sold-out show tomorrow night, December 4, at Dolby Live in Las Vegas, which is one of three Foo shows left this year. Their first performance of 2022 is scheduled at the Innings Festival in Tempe, Arizona (where they are headlining) on February 26, prior to a five-stop South American run and recently announced 17-date U.S. tour beginning in May.
Stay tuned for another Hanukkah Sessions cover tomorrow and the next night.