The best NBA players outwork their peers in practice. They shoot more jump shots, run extra sprints, hit higher reps in the weight room. Since emerging as the breakout star of Detroit rap trio Shittyboyz, BabyTron has approached recording projects like Sleeve Nash and Luka Troncic (both puns on NBA all-stars past and present) with a similar, almost athletic devotion. He spends most days in the studio, stringing together non-sequiturs of generation-spanning references to NBA players and pop culture over the breakneck, electro-leaning beats that define the ShittyBoyz's sound. Each of the four projects he's released in 2021— two solo and one with each member of ShittyBoyz — offers sharper, more hilarious punchlines about lucrative digital scams, designer clothes, women, weed, and wock (also read: lean).
"It's just practice, bro. It becomes an instinct," the 21-year-old says of his improvement from the ShittyBoyz's earliest singles in 2018 (e.g., "Blast Off") to his latest solo project, Bin Reaper 2 (The Hip Hop Lab / EMPIRE). On the phone from The Hip Hop Lab, the Michigan studio where he's recorded the bulk of his recent projects, Tron speaks with the same assertive yet relaxed confidence you hear when he raps. "Like Kobe said, 'Mamba mentality.' That's how I look at it. If I'm not in the booth every day, someone else is. Someone is getting better every day."
Bin Reaper 2 is a culmination of Tron's dedication, a refinement of all that's made both he and the ShittyBoyz standouts in a Michigan rap scene brimming with regional stars.
Many of the project's 27 tracks feature rapid, uptempo beats that sample "freestyle," a New York-bred iteration of electronic dance music that was popular in the '80s. Beats like this are to the ShittyBoyz what the Heatmakerz's chipmunk soul was for Dipset: a novel style turned potent and recognizable formula. Last year, Tron released a project titled Back to the Future, so it tracks that Bin Reaper 2's "Frankenstein" leans heavily on Debbie Deb's 1983 freestyle classic "When I Hear Music." You can imagine Tron hopping in a time-traveling DeLorean and skidding into New York freestyle club Devil's Nest to rap about Amiri jeans and scamming for a baffled crowd rocking acid-washed Levi's.
Everywhere in his catalog and especially on Bin Reaper 2, Tron complements rapping over retro samples with allusions that span decades. He opens with the Harry Potter-heavy "Half-Blood Prince" and later name-drops everyone from 1930s Olympic gold medalist Jesse Owens ("Jesse Owens") to Sunset Strip goth-turned magician, Criss Angel ("Frankenstein"). What Tron's lyrics lack in emotiveness, they make up for in comedy and cross-generational appeal.
"My fan base is mostly younger, but recently an uncle or a granddad will see me out and want a picture. I think I got some old head fans [off the older references]," Tron says. A cynic might view his rapping over a George Benson hit ("Green Lantern") and the references to athletes and pop culture before his time as Tron's slick and calculated appeal to "old heads," but neither is affectation. He loves the samples, and he just remembers. "I was smart as hell as a kid. I remember shit from when I was four. I was always asking questions. I don't go out of my way like, 'Who's an old wrestler?' I really know that shit. It just pops into my head."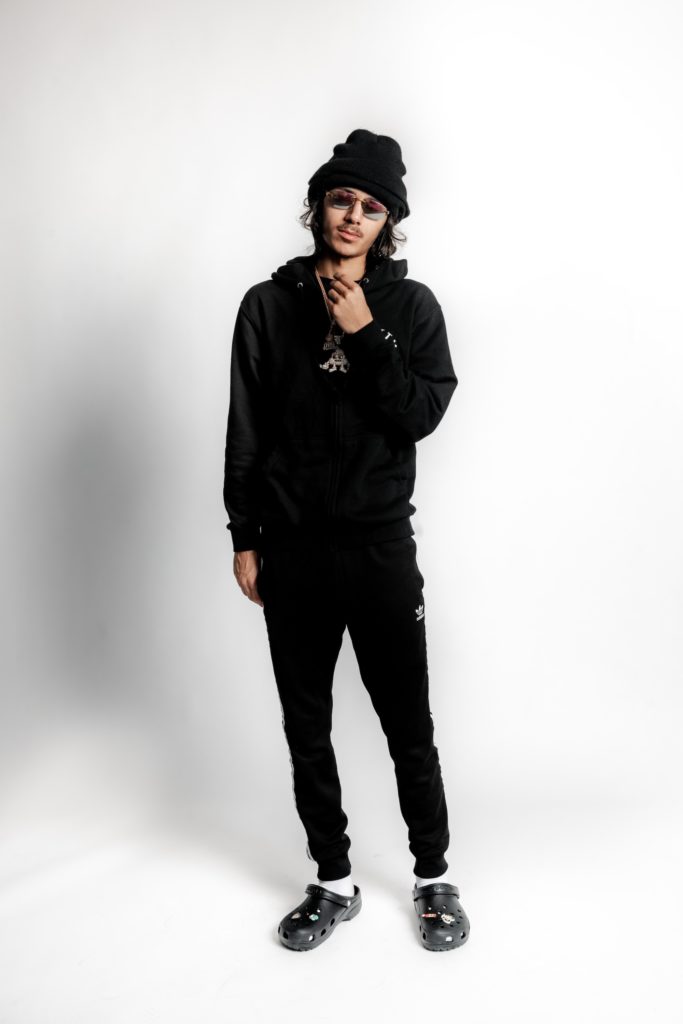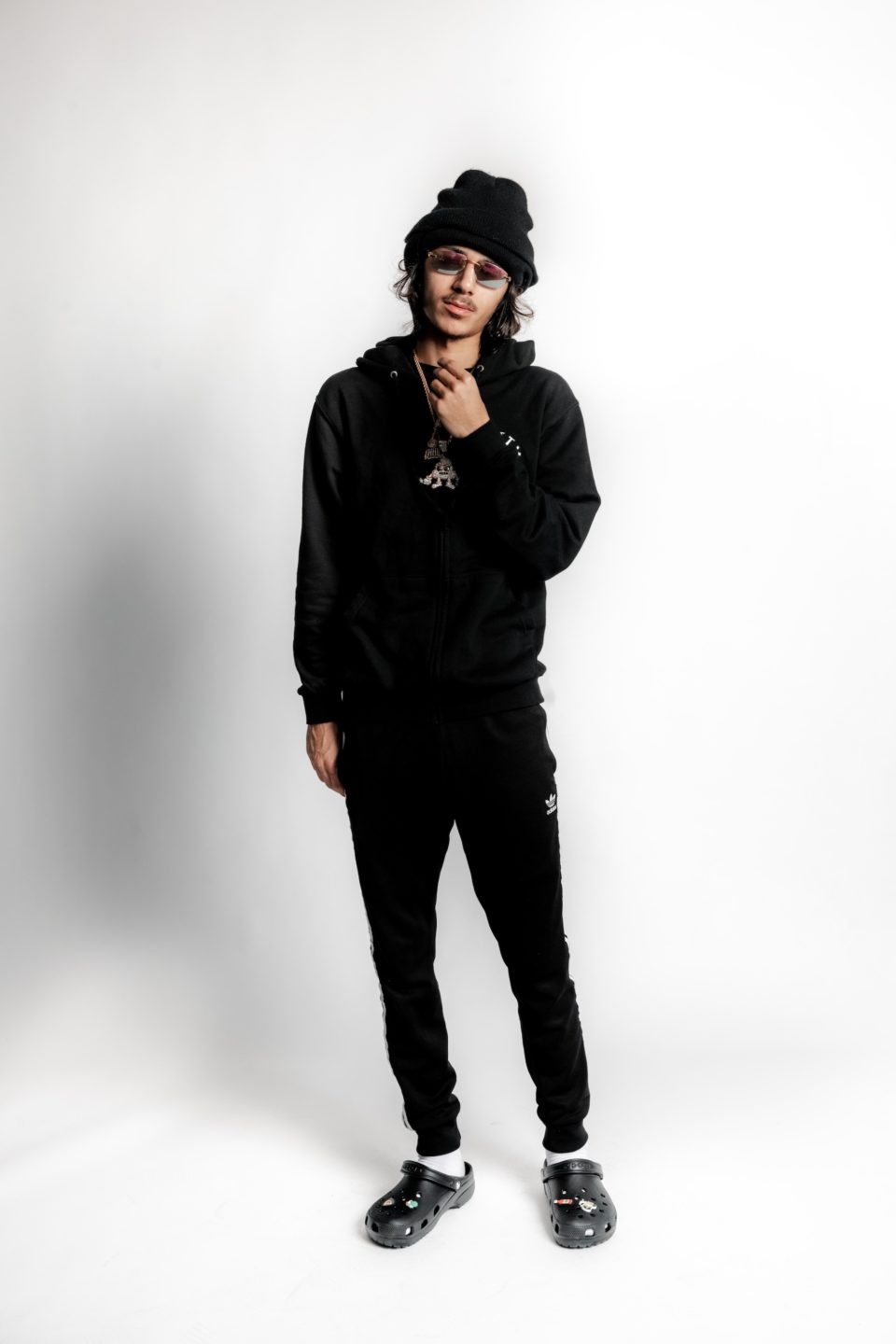 Born James Johnson III, Tron spent most of his inquisitive childhood in Ypsilanti, a Michigan suburb only a short drive from Detroit. Though his dad rapped, Tron dreamed of being the next LeBron James. Basketball was life until he feuded with his high school coaches. ("I argued with coaches at tryouts and all sorts of dumb shit, shit you're not supposed to do," Tron says.) When those arguments deflated his hoop dreams during his sophomore year, he was already enamored with Michigan rappers Blade Icewood, Street Lord Juan, and Doughboyz Cashout.
Classmates and eventual ShittyBoyz compatriots StanWill and TrDee shared Tron's affinity for local rap legends. When the group began recording in StanWill's closet, they adopted Doughboyz Cashout's propensity for faster beats, eventually stumbling rapping on '80s freestyle instrumentals. "It matched the vibe of how we rapped," Tron explains.
ShittyBoyz received recognition from their 11th-grade peers, but one of their biggest fans became their go-to collaborator. Helluva, the producer behind many Doughboyz Cashout records, was a freestyle devotee waiting for someone to rap over those instrumentals. He messaged the ShittyBoyz on Instagram, and they made scam-heavy like 2019's "Scam Wizards." Soon, the group signed with The Hip Hop Lab, the Michigan-based YouTube channel-cum-label and studio run by Lando Bando. "The Hip Hop Lab is a big platform where I'm from," Tron says. "I didn't have a platform or way to be in people's faces. [Signing with The Hip Hop Lab] was a big blessing."
Of late, Tron has distanced himself from the "scam rap" label that many used to brand the ShittyBoyz. Bin Reaper 2 still has lines about racking up money with stolen credit cards, but they're few and far between. Tron is focused on flexing the breadth of his sports and pop culture knowledge, the cleverness of his writing, and the unflagging work ethic that begets several music videos a month. For now, he doesn't take days off.
"If I'm not about to do shit, I might as well hit up a cameraman and shoot a video. I could drop a video today and one three weeks later, but someone else will have put out five videos in that time. You have to stay in people's faces to be relevant."
​​​​Blue Chips is a monthly rap column that highlights exceptional rising rappers. To read previous columns, click here.