Name  Robbie Grey of Modern English
Best known for  "I Melt With You," the song that launched a million bedroom romps.
Current city  London, UK
Really want to be  Playing midfield for Manchester United as they seem to be in real need of me. Or at my house in Thailand sitting by the ocean, listening to the music of the waves.
Excited about  2022 touring over the year playing the whole of the After the Snow album live for the first time. Also, recording our new album which I am really excited about. Best creative period for a long time. During the first lockdown, I worked with a young composer named Alex Cook on a new project, Man a Monster, and there will be music to hear very soon.
My current music collection has a lot of  Film music. Air (The Virgin Suicides), Wendy Carlos (A Clockwork Orange), Ennio Morricone, John Barry.
And a little bit of  Post-punk/Dub reggae.
You wouldn't expect me to listen to  Seventies funk and disco (but I do).
Preferred format  Vinyl—it's the only way. You have to have artwork to look at and hold as you listen between the grooves.
5 Albums I Can't Live Without
1
Hunky Dory
David Bowie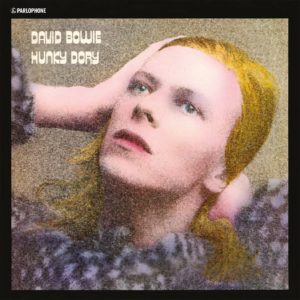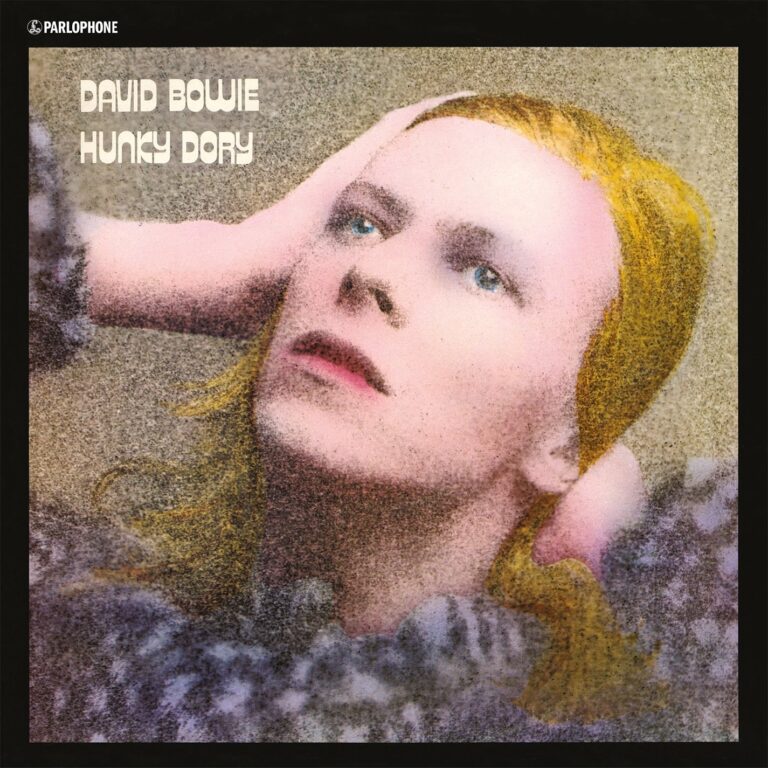 I think everyone is still getting over the death of Mr. Bowie. I know over here in England it's still felt. I could have picked one of a few Bowie albums but Hunky Dory is my fave. He was the man. If you were a teenager in the UK in the Seventies, he lit up your world with color and great music. England in this time was grey—Bowie was not.
"Life on Mars" is probably my favorite song of all-time. The string arrangement is big and dramatic and adds to the sound. The lyrics are scathing of the human race with great imagery.
On "Quicksand" he manages to cram in Aleister Crowley, Buddhism and Friedrich Nietzsche. That's not easy to do. It's a very creative period for Bowie.
Andy Warhol, Bob Dylan all get a look in. Mick Ronson, his friend and sidekick on guitar with his own original sound, colors all the songs. The artwork is gorgeous. On the original, Bowie is sporting long hair and the colors are very pastel. Androgynous. Very cool. It's all very natural sounding and effortless. Lots of space. Brilliant. There are no throwaway tracks.
Then there's the voice. For people of my age and inclination, growing up he was the best.
2
Pink Flag
Wire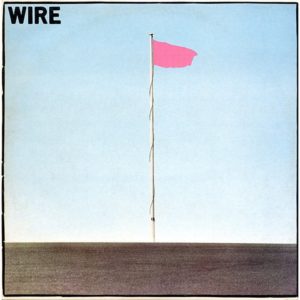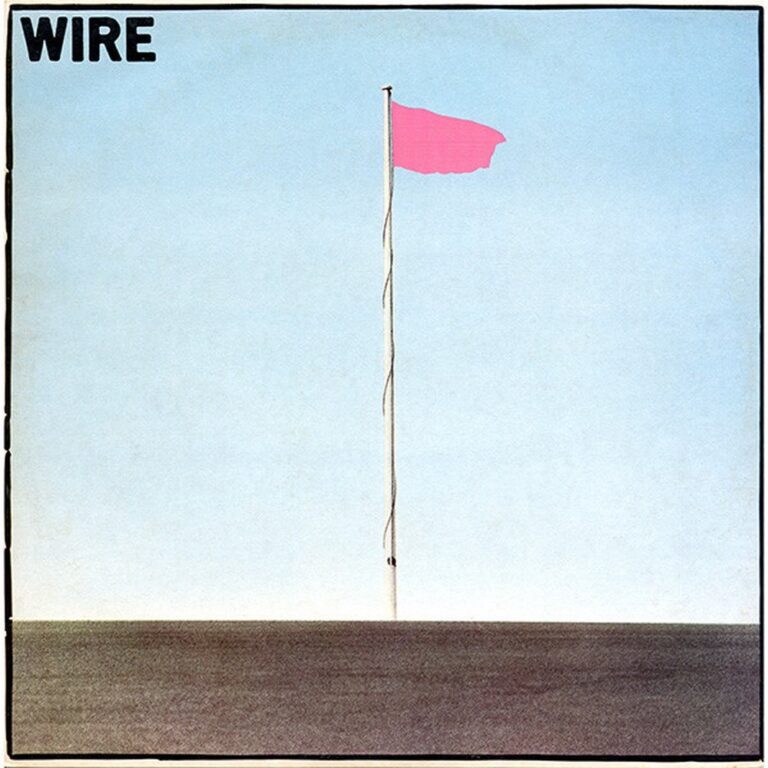 Wire were at the same point in time as Modern English: Post-punk. Pink Flag is an album of incredible energy. The songs are short and well-sculpted. They fly out at you one after another from all angles. I could have picked any one of their first three albums, but Pink Flag is just so on it. It captures a creativity after punk rock when bands were experimenting with sound and doing something different. It's my personal favorite time in music. The UK was alive with creativity, and this album for me sums up that time.
A lot of people would name Joy Division as their go-to post-punk band but Wire were it for me. They met at art school and art is a big part of their thing—abstract and interesting.
"Ex Lion Tamer" is a classic song on this album. "Fish fingers all in a line"—what a lyric by Colin Newman. "Strange" is slower and more hypnotic. All the songs have got something. Graham Lewis propels them along with his bass. Robert Gotobed on drums simple and perfect. Bruce Gilbert guitars are angular and angry.
I saw the band play this album live and they blew me away. Twenty songs or so in about 40 mins. Pure energy. This album was recorded live probably over at most a couple of weeks—sometimes that's the way to do it.
3
I Walk the Line
Johnny Cash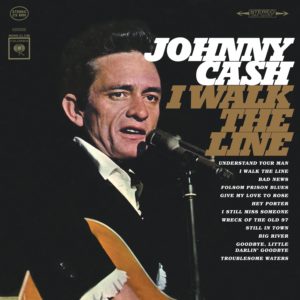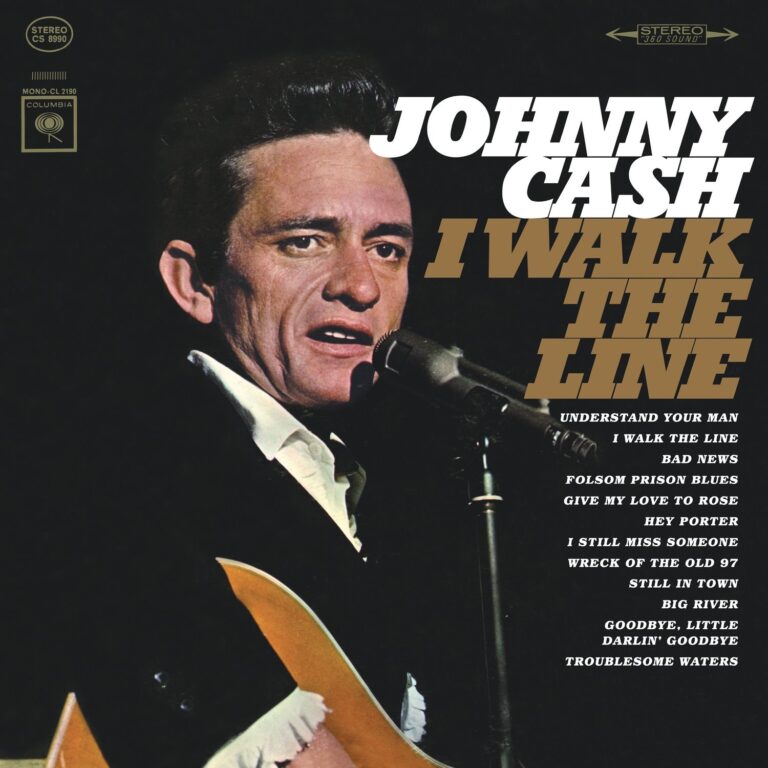 The Man in Black—American music at its best. I liked his attitude and put him in with great American musicians like Hank Williams and Willie Nelson. Old school and meaning it. He liked his speed and his journey was rocky and he did and saw the lot.
The romance of someone like him when you come from the UK can't be underestimated.
His songs contained sorrow and the struggle of life, which is something we can all relate to. "I Walk the Line" with Luther Perkins playing that simple but brilliant guitar style has your toes tapping, and Johnny's deep baritone voice is the treacle on the top.
Anyone who can go into a prison and play for the inmates has my respect. "Folsom Prison Blues" is a fantastic example of someone connecting with their audience—I love it. "Give My Love to Rose" is a beautiful lament. You can't help but connect with the lyric and singing. Simple and direct.
He has religion and it comes through on "Troublesome Waters." The man believes in the Lord. "Hey Porter" is a joyous toe-tapping romp and rockabilly at its best. Overall, it's a heartfelt album, just like music should be.
4
Greatest Hits
Bach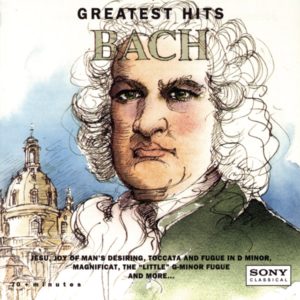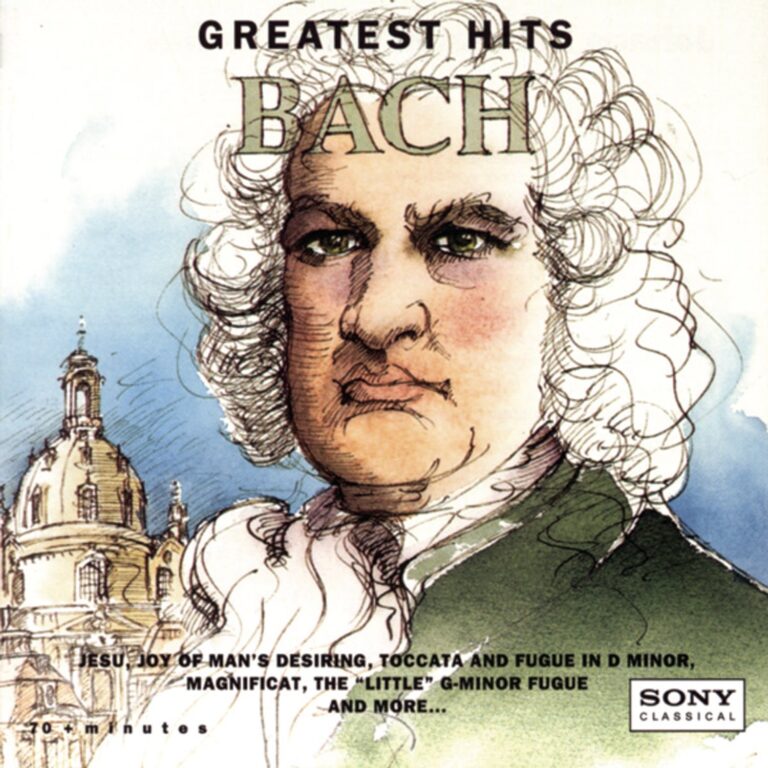 I came to classical music late; I thought it was for other people—a bit like golf. Bach's music is wonderful but I know nothing about it really except for the fact that it moves me. In fact, I don't know much about classical music at all, but it's great mood music, the only music I can think to. On a dark night listen to "Air on the G String" or "St. Matthew Passion." It clears your mind and fills you up. Some of the voices are heavenly. Out of this world.
5
Never Mind the Bollocks, Here's the Sex Pistols
The Sex Pistols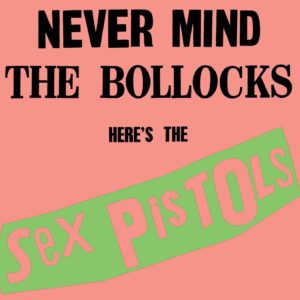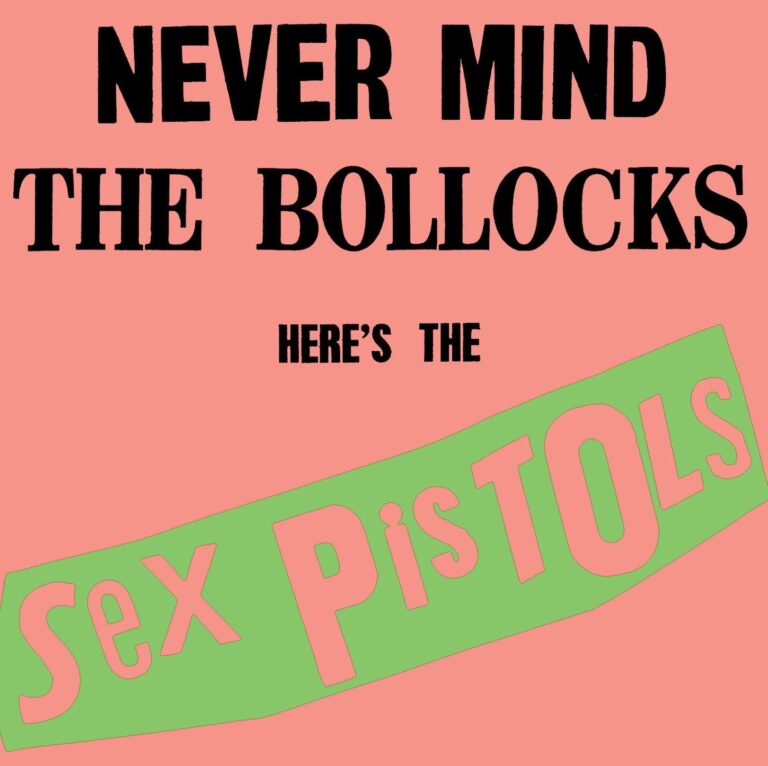 In my humble opinion, this is the best Rock and Roll album ever made. It's the most aggressive and passionate music, and this album blows up like a bomb.
John Lydon's (Rotten) voice is so original. His sneering vocal delivery is in your face
and you have to listen to it. That or turn it off.
Steve Jones on guitar—the riffs on "Pretty Vacant," "Anarchy in the UK," "Holidays in the Sun," "God Save the Queen" are still some of the most memorable in history.
Paul Cook and Glen Matlock as the rhythm section nail it down, literally. It's raw, it's recorded live and it's brilliant. Rotten's voice and lyrics are the main ingredient, but Steve Jones is a big part of this record.
This band is the reason many bands started making music back in the UK in the late Seventies, and it was the first time we thought, "We want to do that."
There was before the Pistols and after the Pistols. Enough said.