Korn revealed plans to release their thirteenth album, Requiem. From that upcoming collection, the Bakersfield nü-metal band shared the first single "Start the Healing."
Requiem is out February 4 via Loma Vista and is available for pre-order now. It follows the band's 2019 album The Nothing, which was produced by Chris Collier and Korn.
The "Start The Healing" video was directed by Tim Saccenti, (Flying Lotus, Run The Jewels, Depeche Mode) and is in collaboration with 3D artist Anthony Ciannamea. To tease the new music, Korn previewed a snippet of the track within a Instagram filter, and billboards with the band's logo appeared throughout the world last week.
"Our idea for this video was to mutate that aspect of the DNA of Korn, of what makes them so inspiring, their mix of raw power and transportive aesthetics and human emotion," Saccenti said. "I wanted to take the viewer on an emotional journey, as the song does, a visceral, cathartic death and rebirth that will hopefully help transport the listener through whatever their personal struggles are."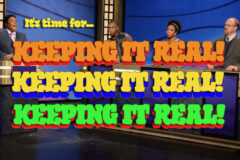 Having created Requiem during the pandemic, Korn was able to take additional time to experiment with the record. Along with not being allowed to perform live for the first time, Korn wrote the new album without the typical pressures from touring and the pandemic's halt on the world. "Start the Healing" makes for a great anthem for the near, post-pandemic era.
Requiem Track List
1. Forgotten
2. Let the Dark Do the Rest
3. Start The Healing
4. Lost in the Grandeur
5. Disconnect
6. Hopeless and Beaten
7. Penance to Sorrow
8. My Confession
9. Worst Is On Its Way