Like anyone else, Joy Crookes' mind is built on memories.
But her memories aren't like anyone else's. They're vivid, hyper-specific down to the article of clothing she was wearing at the time, and detailed enough to let her hold on to those moments for just a little longer — sometimes even long enough to become a fragment of her discography.
The 23-year-old soulful South London singer-songwriter fills her work with the detailed anecdotes that run her mind. Even bringing up the name of a song like "When You Were Mine," from her lifetime-in-the-making debut album, last month's Skin, brings them all racing back.
"I remember what I was wearing," Crookes tells SPIN over Zoom. "I remember how my hair was. I remember everything I bought. The food we ordered into the studio."
Her cathartic full-length — which contains tracks she wrote when she was as young as 15 — cracked the top five in the UK, proving that Crookes is likely poised for longevity. But that wasn't necessarily her main goal in crafting Skin. Her mission was to create a project that "makes people feel," and she's just hoping those feelings don't fade anytime soon.
"I think by memorizing streets and memorizing outfits and memorizing drinks and memorizing fucking the most random shit, it makes it stay longer," Crookes recalls. "And I think that that is something that I always aspired to do, because I'm a musician and musicians immortalize memories."
Her memories are perfectly scattered across the three EPs that predated Skin — Influence, Reminiscence, and Perception — and are snuggled between bluesy vocals and sometimes brassy instrumentation on her latest effort. Thematically, the new album tackles lost loves you don't necessarily want back, heartache, social justice, and whatever else takes up her mind. Even the worst parts of Crookes' mind, like that of the complicit character she says we're all guilty of portraying in lead single "Feet Don't Fail Me Now."
"I think that Skin has established me in a young way, because it's the first album, but I think that it has established me as an artist that strives for longevity," Crookes says. "I think it's not a record that will die down in a couple of weeks. And maybe that's wishful thinking"
Thankfully for Crookes, Skin is impossible to enjoy just once. Even more impossible is ignoring its jazzy vocal triumphs, which have frequently linked her to the greats she's grown up listening to since signing to Sony in 2017. While sharing this album has been a long time coming for Crookes — particularly after keeping fans fed with multiple singles and EPs in recent years — it's admittedly been a bit sad.
"It's been hard as a human being to navigate my emotions," Crookes explains. "I feel extremely vulnerable. And I feel so proud. Don't get me wrong, but it's just been so overwhelming."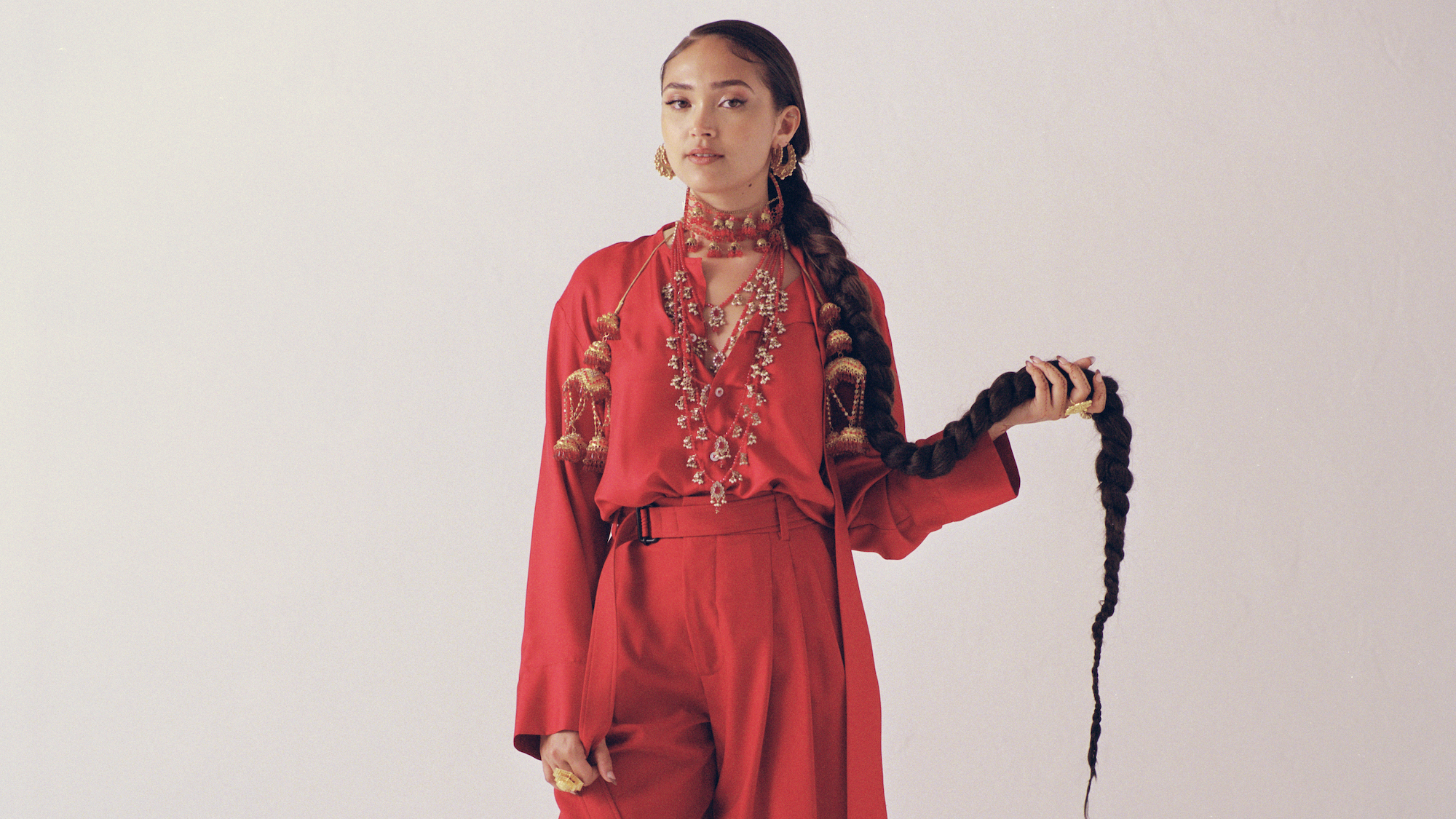 With the album accomplishing its goal of making Crookes and her listeners feel, the UK riser believes she's made something worthy of sticking around. Skin is a brave debut and one that should prove to be even more memorable over time than those moments in which she recalls every little detail.
"As much as I race to get into the top five and all this kind of stuff, my real goal is longevity in my career," Crookes says. "And I think that releasing an album like Skin was a brave move. And I think bravery is important in the hunt for longevity."