The last year and a half led plenty of people to their breaking point — but for Jade Jackson and Aubrie Sellers, one step closer to the edge was a good thing. Though both women were already established as emerging alt-country artists in their own right, each with two solo albums to their name, the dearth of touring opportunities during the pandemic auspiciously brought them together. During last year's downtime, the pair began working on a songwriting project that's now assumed a life of its own. Newly minted as the country-rock duo Jackson + Sellers, they released their bluesy, riff-heavy debut, Breaking Point, in late October, and the record has only continued to pick up speed and critical acclaim in the ensuing weeks.
Before these two were quarantine collaborators, they crossed paths due to a simple twist of fate. After playing back-to-back gigs at the Americana Fest in 2019, a wave of mutual admiration led them to follow one another on Instagram. Though they didn't meet at the festival itself, they saw each other in passing during the event, and made an impression on each other during their respective sets. So when Jade was looking for a collaborator on "Hush," a song she wrote that called for strong female harmonies, she reached out to Aubrie. And that initial connection eventually led to an entire album's worth of collaborations.
"I was keeping tabs on Aubrie and had become a fan and started listening to her music," Jackson remembered during a recent phone interview about their new project. "I'd written this song that I envisioned really strong female harmonies on… so I just DM-ed her. And she wrote back! Three days after that, I drove to her house and we got together. We sat down to work on this one song, and that blossomed into the whole record really quickly."
Sellers remembers that immediate connection between them — even from that first night — led to incredibly strong early demos that eventually formed the basis for their record. "The day she came to see me, we played each other music," Sellers explained during the phone call. "And that same night we recorded demos for 'Hush' and 'Has Been,' both of which ended up on the record. We just hit it off personally really well, and we felt a soul connection. Within a few months, we had a whole record made."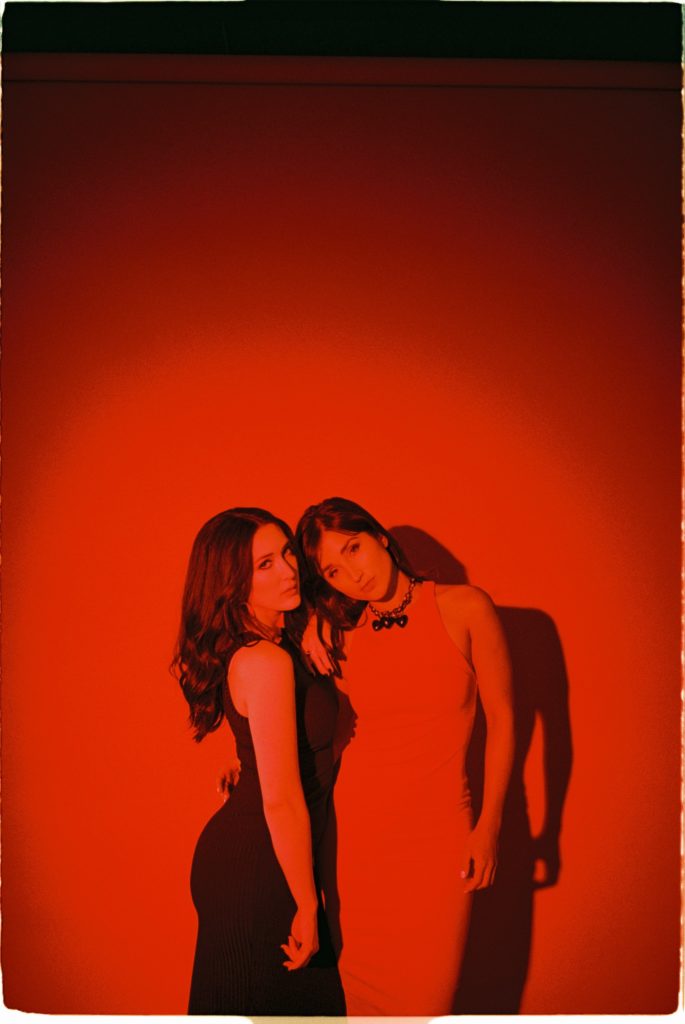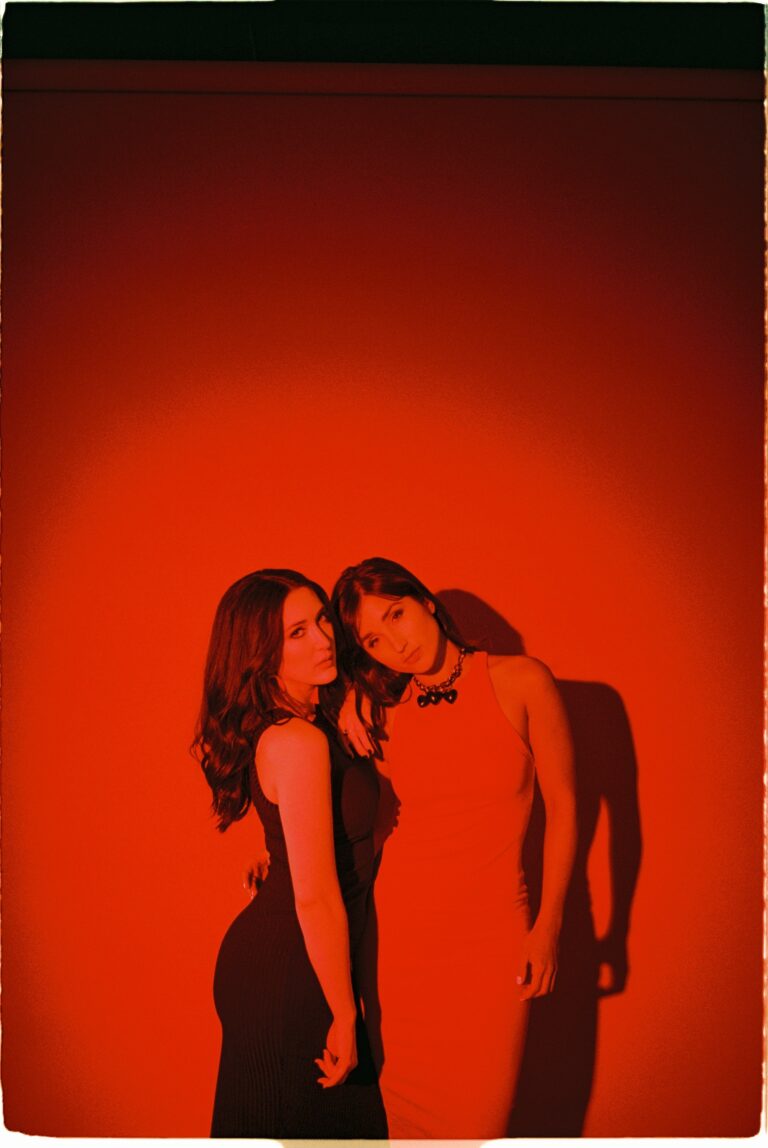 Skeptics about phrases like "soul connection" would do well to listen to the record, because it sounds like the work of a band who has known each other for years. In fact, it was basically just Jackson, Sellers, and their co-producer and guitar player, Ethan Ballinger, who pulled together one of the year's snappiest country-rock releases in less than a week. Their no-holds-barred sound leaves nothing on the table when it comes to country-rock riffs, catchy choruses, and folksy harmonies. And though Breaking Point's fierce guitars and raucous energy is akin to what both artists were dabbling in before, their combined energy amps everything up to 11.
"Naturally, both of our solo projects are rock-leaning anyway," Sellers said. "We talked about how that was what we had in common. I'd been pushing more in that direction with each album, and Jade was naturally doing that in her music. Everything about this record was very natural and organic, it wasn't like we were trying to concoct some vision like 'we're going to be rock stars now!'"
Before laying the groundwork for Breaking Point, Sellers had released her second album, Far From Home, in February 2020, and Jackson was mapped out to tour for most of the year before the pandemic's necessary cancellations. "The positive side of the situation last year is that it gave Aubrie and I the time to collaborate," Jackson said. "If this hadn't happened, we both would've been too busy to reach out and do the project for sure. And for this, it just didn't take a lot of effort — it seems almost unfair to our past selves and projects. I don't really know how else to describe it."
During that fateful first meeting, the pair played each other songs they'd each written and decided to include a handful from each woman's oeuvre, along with one collaborative song, "Wound Up," and they also threw in a few covers that were near and dear. In fact, a cover ended up as the lead single for the album, as Jackson + Sellers revamped Julie Miller's mournful "Devil Is An Angel" into a rollicking, playful duet that invokes Raising Sand's bluegrass romps.
"Julie Miller is probably my favorite artist," Sellers explained. 'So 'Devil Is An Angel,' I've just loved that song for forever. I was sitting with Ethan, and he started playing that rocking riff at the beginning, and I loved the energy of it. We decided to put it as the first single because we sing equally on it, and it was representative of the record as a whole, and the sound."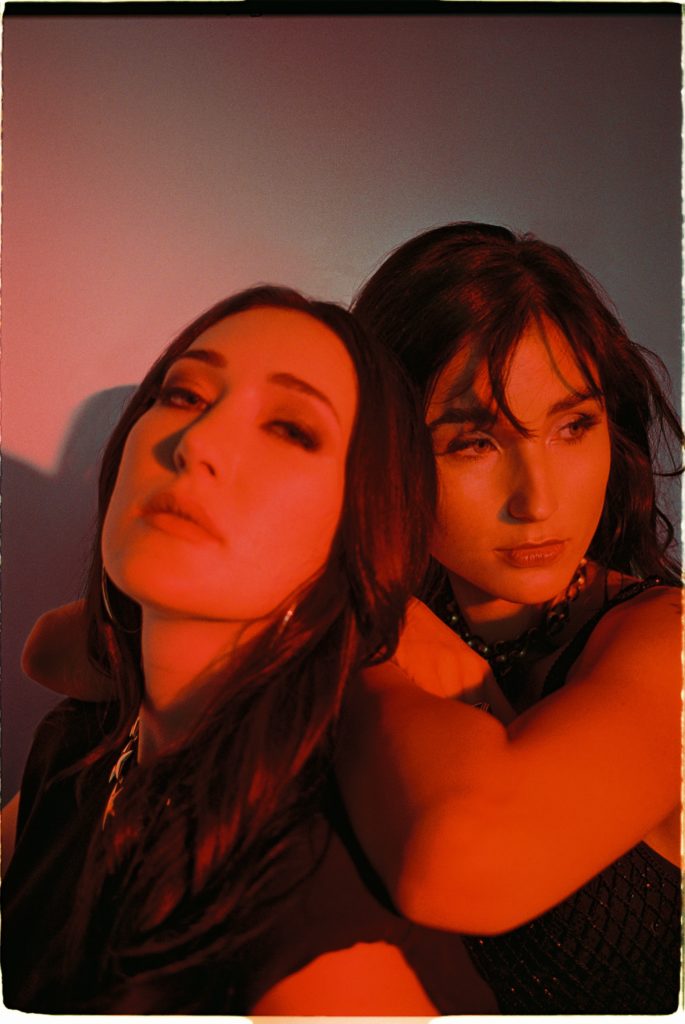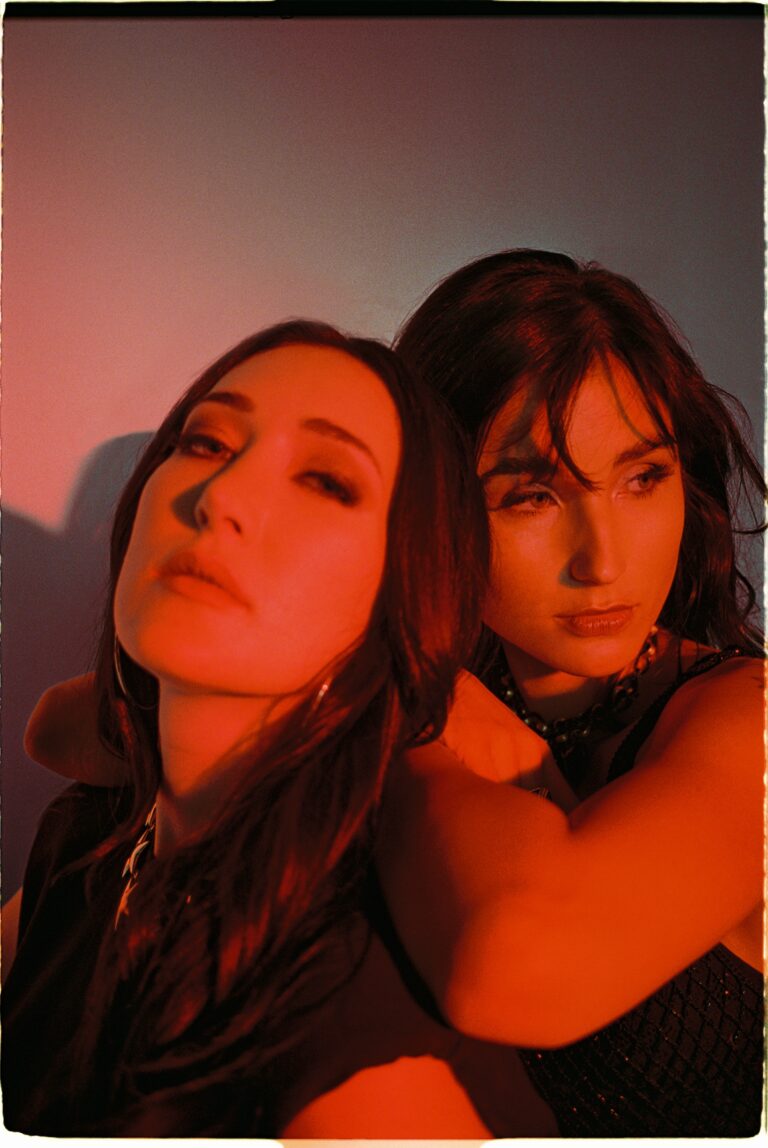 One of the biggest differences on this album, as opposed to their past work, is that both women each sing on every single song on the record. That, and the shift toward rock that is very pronounced compared to past projects. "It's different in that it's definitely more rock and less Americana than our other records," Sellers said. "Having us both on every song makes it a different vibe, and makes it feel more like a band. Our tones are really different, so it makes this new thing. Us together on every song is part of what makes it special, too, rather than having it be more piecemeal."
Jackson's favorite song on the album is one written by Sellers, "Fair Weather," an eerie, almost dream-pop anthem. It resonates so deeply with Jade's experience that when her mother heard it, she thought the song was written about her own daughter's latest breakup. For Sellers, the best song on the record is a scathing, '90s rock-inflected kiss-off from Jackson, "Waste Your Time," which has a future life as a dive bar sing-along for jilted lovers.
Part of the appeal of this album, for both women, was the chance to adopt a more relaxed approach. That's a shift that Jackson said she'll carry with her when it comes to recording her next solo album. "It's very different from my last couple projects," she said. "It didn't seem as sterile or structured as some of the past things I've done. It was more fun and wild and silly. I didn't take myself half as seriously as I normally did on past projects, and I think that benefited the album. That's something I want to carry forward with me when I create again."