It's October 2015 and around 1:30 in the afternoon at the Austin City Limits Festival. An early day set at an event like this usually requires strength to mobilize. But my friends and I are standing in the pit, excited to see one of the ACL's best rising new bands on the bill: British indie-rockers, Glass Animals.
Their breakout single, "Gooey," was riding high on the tropical-pop wave that year. With their multi-instrumentalist lead singer, Dave Bayley, the band had drawn comparisons to everyone from Ed Sheeran to the Police. They were playing over a hundred shows a year to sold-out crowds and debuting on all the late-night programs across Europe, the U.S., and the UK. Everything was happening for them.
Until tragedy struck.
On July 2, 2018, their 30-year-old drummer, Joe Seaward, was hit by a truck while riding his bicycle in Dublin. Seaward's skull was fractured. He required extensive brain surgery and would need to re-learn how to walk and talk, let alone play his instrument. Bayley, plus bassist Ed Irwin-Singer and guitarist Drew MacFarlane, scrapped everything — the tour, the band — until Seaward, their childhood friend, was fully recovered.
Two years later, Glass Animals were poised for a triumphant return. The four-piece had been back in the studio making their third album — Dreamland — with the plan being to release the title track on May 1, 2020. But then COVID-19 hit and everyone went into lockdown. Once again, the band had to maneuver through a living nightmare.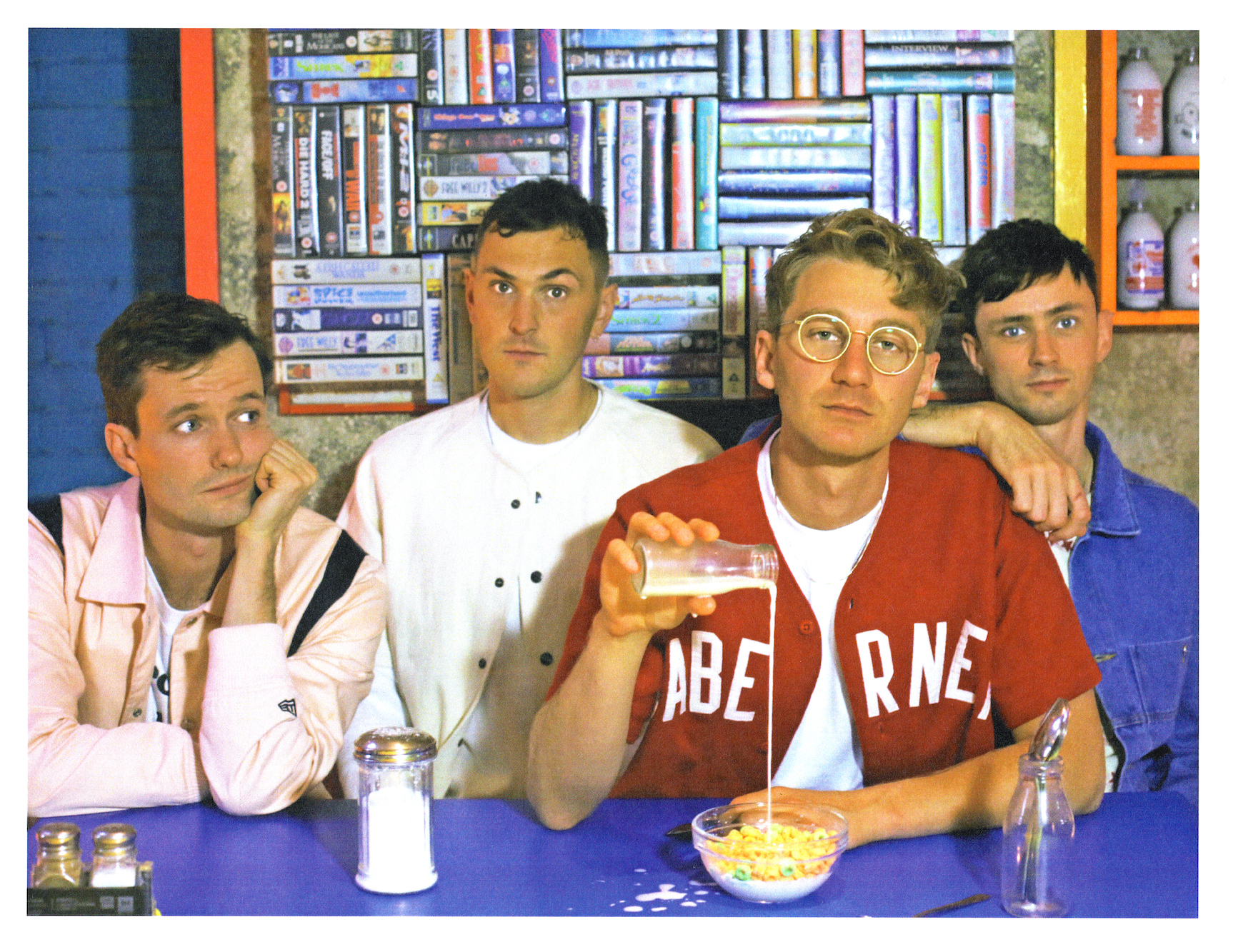 Now, a year-and-a-half later, Bayley is sitting comfortably at his desk in London, staring into his computer via Zoom with sporting Where's Waldo-esque glasses. His pandemic puppy, Woody, is scampering at his feet.
"Life is never necessarily perfect," the 32-year-old singer says. "We're all a little bit fucked up, but it's kind of what you do with that, and what you build on top of that, that makes you who you are."
It's an apt sentiment given the unorthodox ways Glass Animals promoted their album when it wasn't possible to tour. The group made lockdown videos, started newsletters, performed cover songs, held contests, and even wrote Instagram liner notes to go along with each track of the album. Bayley referenced specific memories, like of a classmate of his threatening to bring a gun to school ("Space Ghost Coast to Coast") to more general anxieties over surveillance capitalism and the evils of social media ("Tangerine"). For a person who likes his privacy as much as Bayley — this was as outspoken as he gets.
The long-winded posts revealed just how personal Dreamland for Bayley, who hoped that his introspective journey would inspire fans to do the same. The title even comes from a remark one of his teachers growing up made that has stuck with him: "She would snap her fingers and be like, 'Dave come back, you've got to focus—you're in dreamland again.'"
Bayley said this album is "probably the most I've ever thought about myself." And that it was his mother who pointed out that probing his own experiences wasn't selfish, but what artists do to connect with people. "She said that it's more helpful [for them] than trying to think about everyone else," Bayley said.
The album plunges into Bayley's '90s childhood, a sensory swirl of ice cream sandwiches, hot pockets, blue hair, blood diamonds, mama's red perfume, the taste of coconut, and Capri Sun. Dreamland was even released on 90s hardware: VHS tapes, floppy discs, cassettes, CD, and vinyl. Their friend made PEZ dispensers with their 3-D scanned heads (like on the album art) and their website looks like your computer glitched back to 1999. 
Bayley went even further, interspersing audio from home videos on the album. The clips make a kind of sonic map of where he was raised, from Grafton, Massachusetts to Bryan, Texas to Oxford, England, all before turning 12. Additionally, Bayley writes for other artists including Khalid and 6lack. But when Seaward was recovering in England, Bayley was constantly traveling back and forth and the frequent home visits inspired the nostalgia behind Dreamland.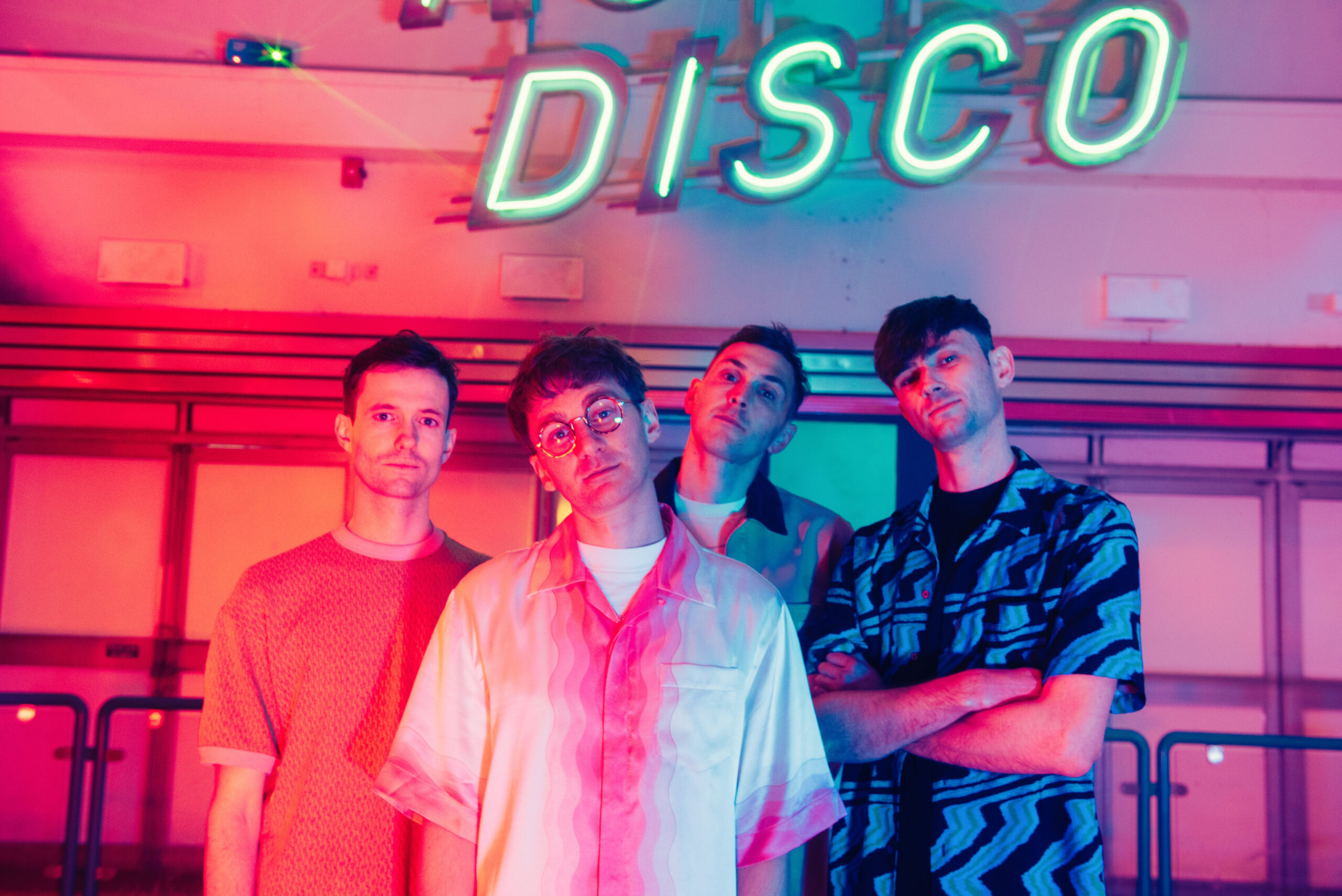 Bayley was also revisiting the artists that inspired him early on like Dr. Dre and David Byrne. He re-listened to albums by the Beatles, Nina Simone, and the Beach Boys. Pet Sounds, in particular, was a major influence on Dreamland. Bayley said that he found a kind of newfound confidence listening to Brian Wilson's masterstroke ("That record [makes] me feel a bit less alone," he said.) On tracks like the synth-laden "It's All So Incredibly Loud," Bayley thought about how to convey silence from novelists like Jonathan Safran Foer and Raymond Carver.
The darkest song on the album, "Space Ghost" begins with, "I said to you, 'Why did you do it?'" The song tells the story of Bayley's childhood friend from Texas who brought a gun to school on the first day of high school, which would have happened around the same time as Columbine. The taunting lyrics touch on how the media at the time blamed popular culture — video games, rap, and metal music — for the rise in school shootings.
Playin' too much of that GTA
Playin' too much of that Dr. Dre
Doom, Quake, where'd you get the gun from, eh?
Really think that metal gonna make you safe?
Opening up, in the lyrics and then again on the Instagram "liner notes," was a struggle. "I always felt a bit weird, because I felt like I was talking about myself too much," Bayley said. "I've had that problem with this whole album. Like, 'Am I talking about myself too much? Yes. Shut up, Dave.'"
Like any good musical recluse, Bayley pads the more vulnerable moments on Dreamland with plenty of pop jams that Glass Animals can trot out all over the world on their next sold-out tour. One of the best is a standalone track released after Dreamland is the appropriately titled, "I Don't Wanna Talk (I Just Wanna Dance)." The music video shows Bayley where he's more comfortable: sitting behind a boombox, watching people get into the groove from afar. 
And that is exactly what happened in real life when Dreamland's piece de resistance, "Heat Waves," went viral on TikTok, the music and video streaming platform that became ubiquitous when everyone in the world had to stay home during the pandemic. The app is all about watching other people riffing on the same part of a song and "Heat Waves" has so far inspired half a billion videos pegged to the lyric: "Sometimes all I think about is you, late nights in the middle of June/ Heatwaves been fakin' me out, can't make me happier now."
It's an addictive pop song, but what made the song special was the way it represents unrequited love as a kind of all-consuming weather pattern that's heavy and hypnotic.
Bayley still won't say what or whom the song is about, but his mother's writing advice served him incredibly well after everything Glass Animals have overcome in their relatively brief career.
"These songs are all about friends, family, and people I knew and family," Bayley says. "They are about pivotal moments that cause you to change the way you think, the way you behave. You see something and you're like, 'I will never do that, ever in my life' or 'I don't understand that and I will never understand that,' and I'll spend the rest of my life trying to understand."