If it feels like the previous NBA season just ended, well, it sort of did. The Milwaukee Bucks triumphed over the Phoenix Suns, capturing the franchise's second title in mid-July, and here we are in mid-October with the league ready to tipoff again.
Once again, we polled music's biggest NBA fans to give their takes on how the upcoming season is going to unfold. Unlike last season (more like 2019), we asked for some general thoughts, musing and predictions. As you'll see in a moment, there are a lot of Lakers and Sixers fans (and they seem pretty optimistic about their team's chances this season).
Here's what our musician panel had to say about the 2021-22 NBA season.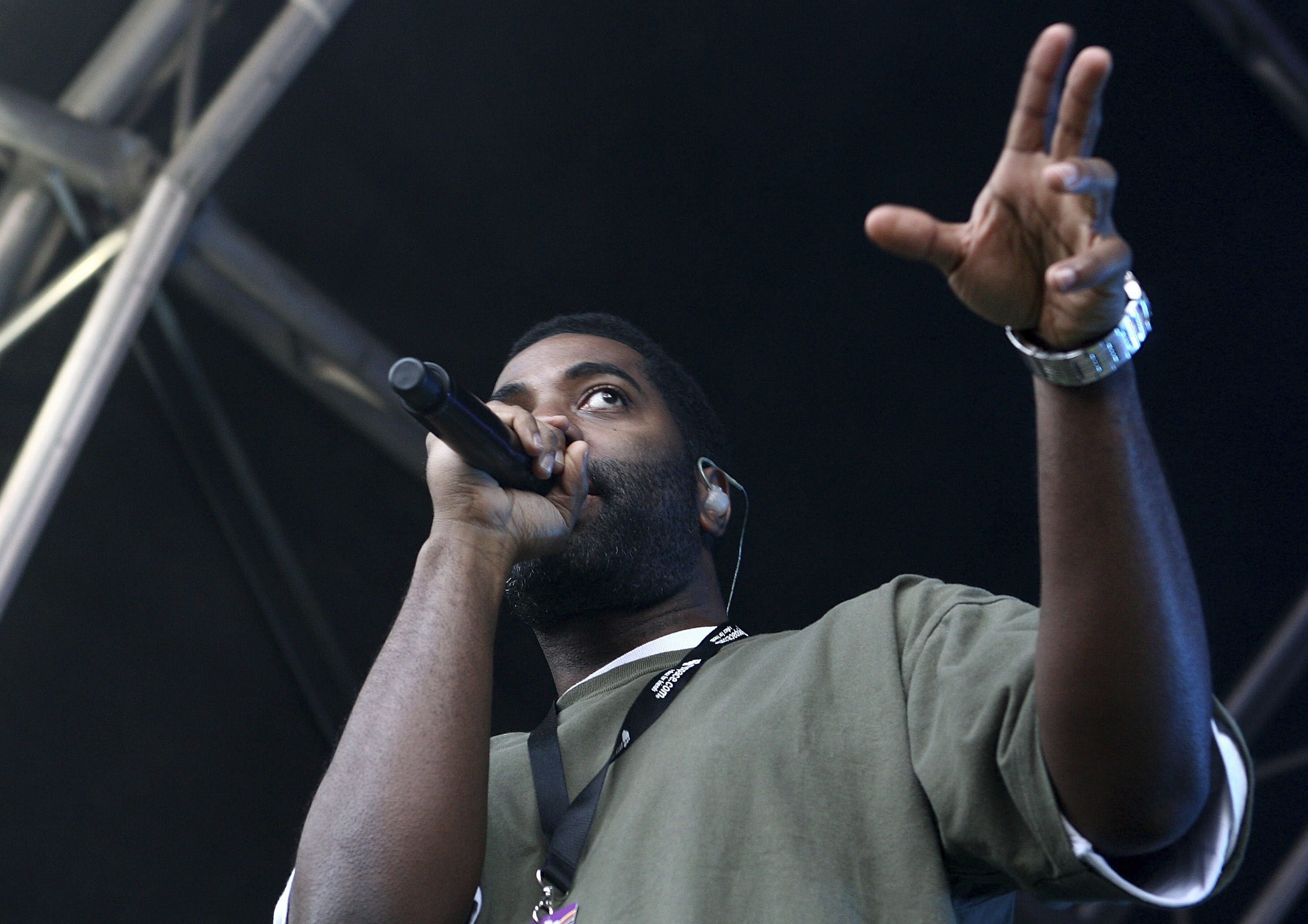 Mark Lanegan
Los Angeles Clippers
They finally made it to the Western Conference finals, which I never thought would happen in my lifetime. So It's all up in the air. And it would have been nice to have been able to have gone to one of the fucking games, but hey — I couldn't have gone even if I was there. And my predictions for this season? Same as last year — I have absolutely no idea. But it's best not to fall in love with a sports team because it's all heartache.
Riley Breckenridge, Thrice
Los Angeles Lakers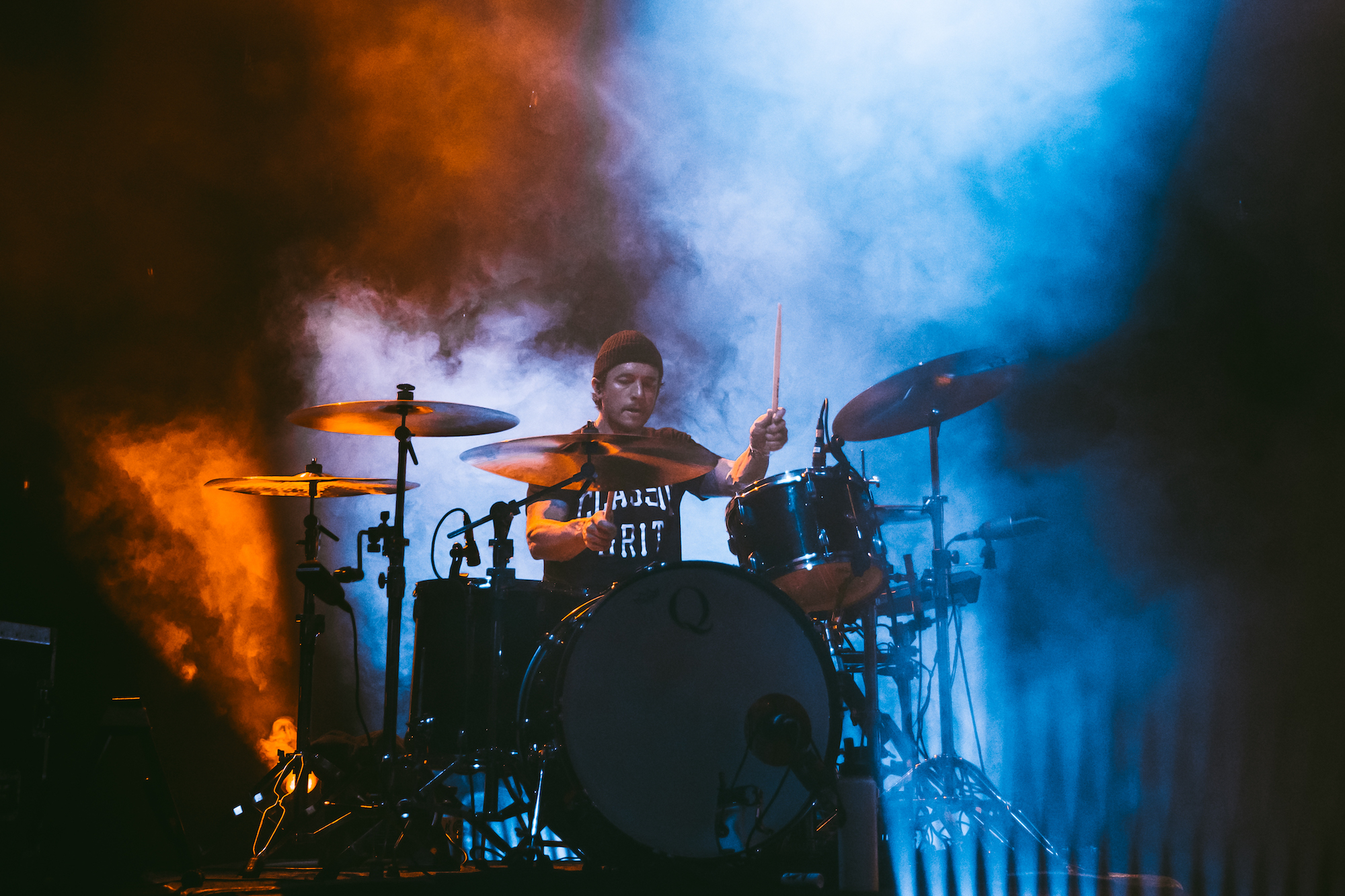 As an old man, I am particularly excited about the collection of old basketballers the Lakers have assembled to play in the purple and gold this year. I'm eager to see how they integrate Russell Westbrook and his energy — that psychotic, Kobe-esque, Win Or I'll Disembowel You energy — into the AD and LeBron Show. It won't be easy, but I know it can be done as long as the guys are willing to make some sacrifices (AD moving to center, Bron and Russ being OK with playing off the ball more than they're used to, everyone stomaching another season with Dwight Howard's personality, etc). If these geriatrics can manage to stay healthy and energized and can avoid strangling each other for 82 games, I think they've got a decent chance to make a run in the playoffs. And once they're there? Anything can happen … especially with a superhuman like LeBron knowing that the clock is ticking.
Steve Sladkowski, PUP
Toronto Raptors
It will be weird to watch the Raptors without Kyle Lowry pushing the pace of a basketball game. His presence has been the constant throughout this golden generation of We the North that it really feels like a completely foreign and new chapter. I have no idea what's going to happen but I am excited for the team and believe they will surprise a lot of people. Would you want to face FVV, Pascal, and OG in a play-in tournament? I wouldn't. Scottie Barnes looks like he's well on his way to being a fan favorite; Goran Dragić is our grizzled Slovenian southpaw king; we literally have a Precious man coming off the bench. It's a whole new North and I'm excited about that — especially now that the Atlantic Division of the Eastern Conference is maybe the best division in basketball(??) — it's Pascal and Fred and OG's team now and the future feels bright even though it's KLOE Forever.
Alison Wonderland
Los Angeles Lakers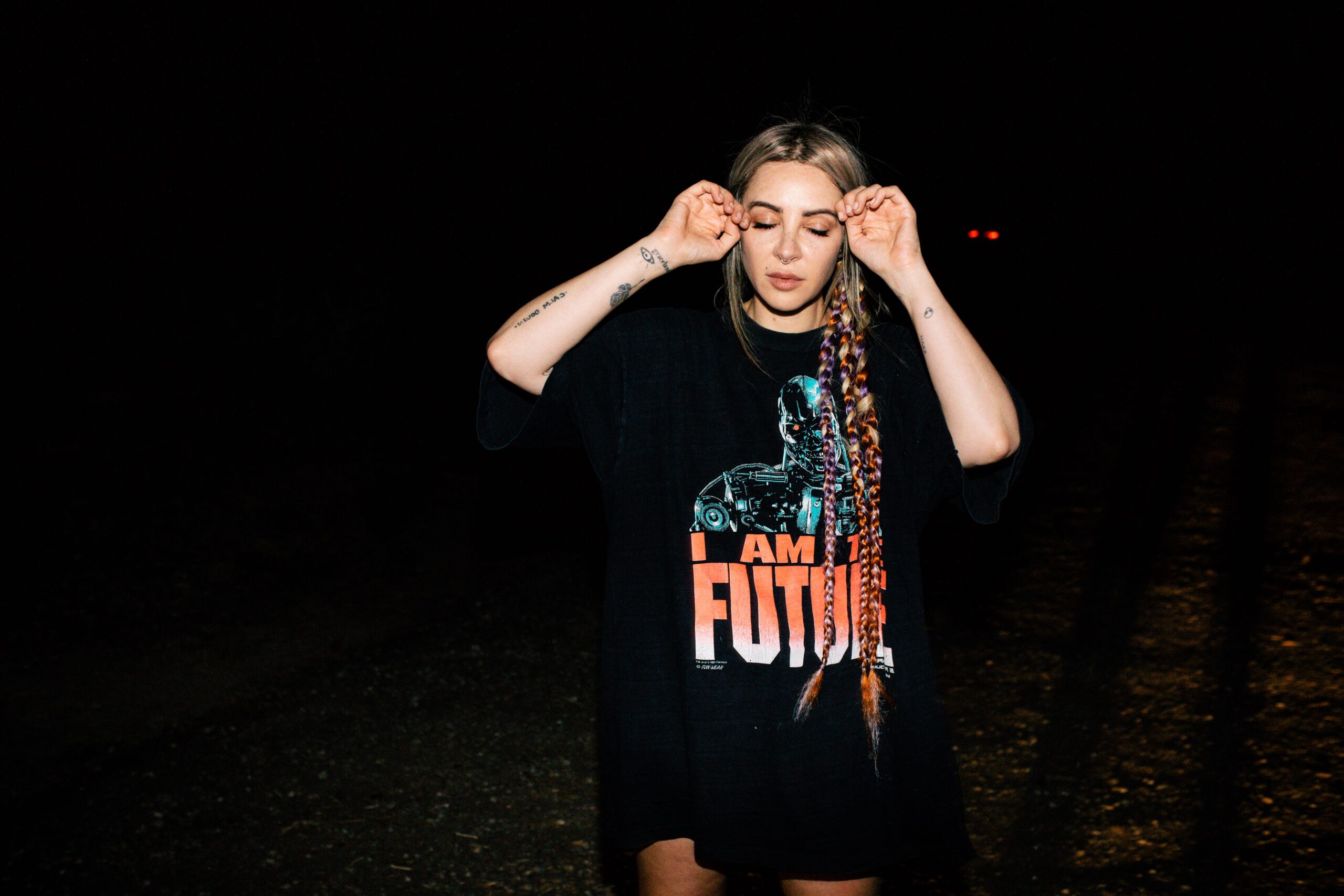 Being Australian my hopes for this upcoming season are:
-That Patty Mills gets good time and shines in Brooklyn, which considering the current Kyrie situation might be in the cards.
-That Ben Simmons has been practicing with his right hand all offseason (he is clearly right-handed).
-That Joe Ingles just keeps on slowly being amazing
My predictions are hard to figure out this year. The Lakers have an amazing roster on paper, but they are also so old that they might not be able to field a team on the second game of a back-to-back. Brooklyn also has an incredible roster, but they also have injury and brain explosion potential to hurt their season. My dark horse pick this year is Golden State, but who knows?
Mick Jenkins
Chicago Bulls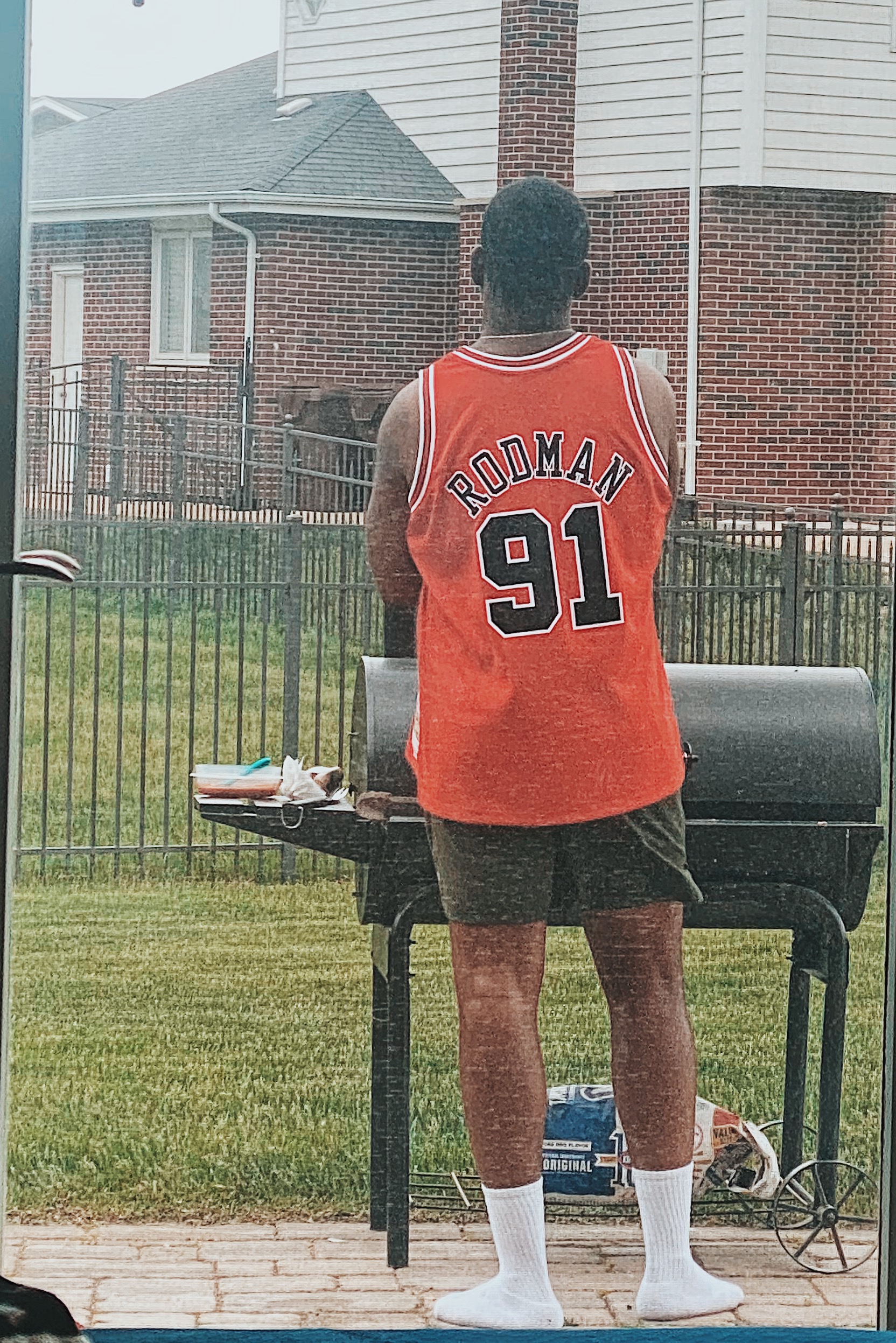 Definitely feels good knowing our team will be in the playoffs before the season starts. Easily beats hoping and praying despite knowing the contrary.
I look forward to seeing HOW we enter the playoffs. I think we have shown in a small amount of time with the right glue we can be amazing offensively. The only thing I'm worried about it defense. I think in the East we're more than capable to raise our defense but as goes for most teams adding 2 or more 25+ minutes a night players it just stands to be seen how long it will take for them to gel. On both defense and offense.
That being said I think we land between 3-5th seeds this year.
Chad Gilbert, New Found Glory
Chicago Bulls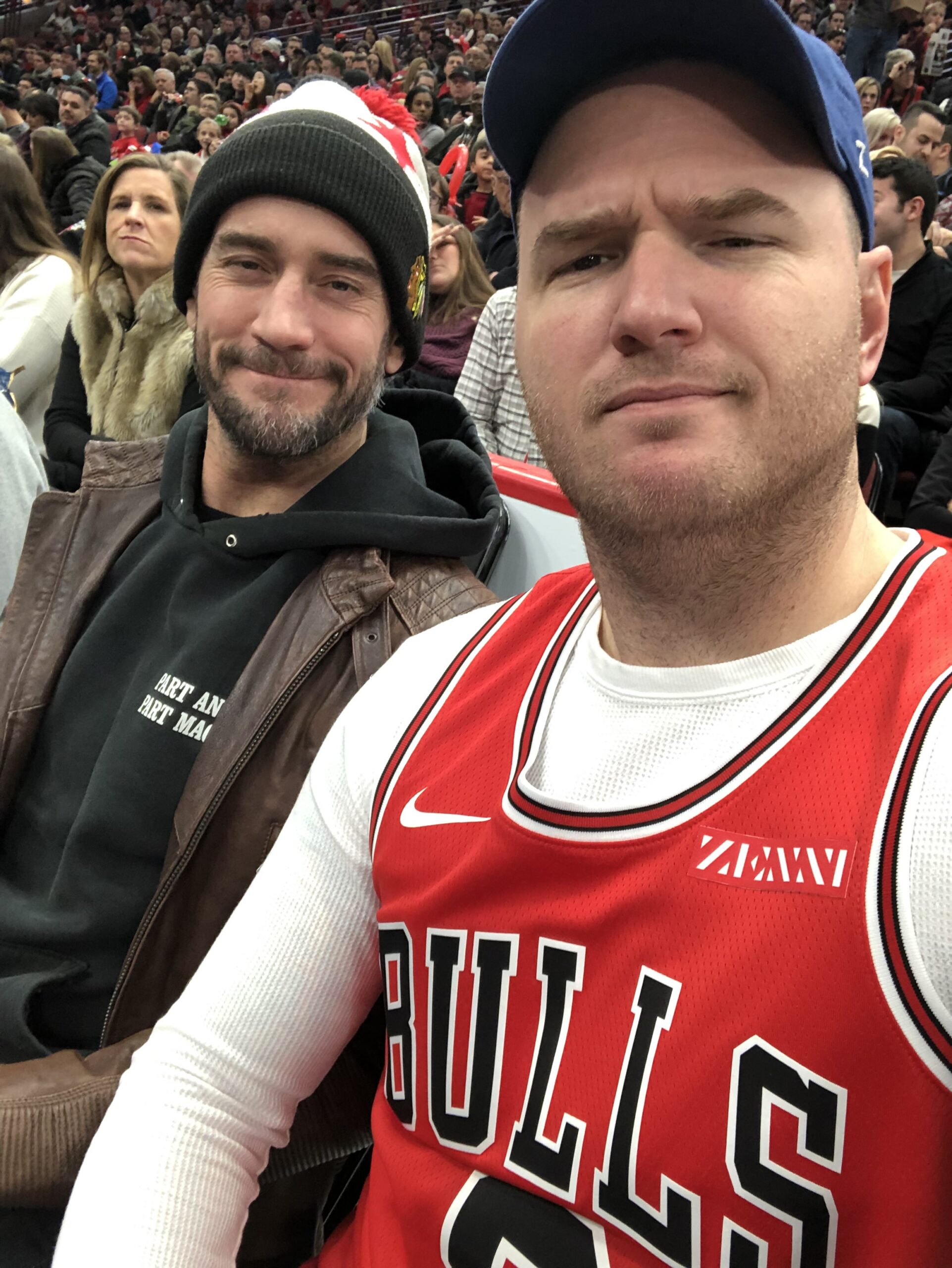 The team in the 2021-2022 season that I'm really excited to see play is the Chicago Bulls! Zach Lavine has been a beast of a player for a while and they've been building young talent for the last couple of years. But now with the new additions of DeMar Derozen, Nikola Vucevic, Lonzo Ball, AND Alex Caruso they are gonna be on another level of hustle! I think they will upset a lot of the "super" all-star teams! Mark my words, they will make the playoffs! My other runner-up for a team that will impress people is the Charlotte Hornets!
Romil Hemnani, Brockhampton
Los Angeles Lakers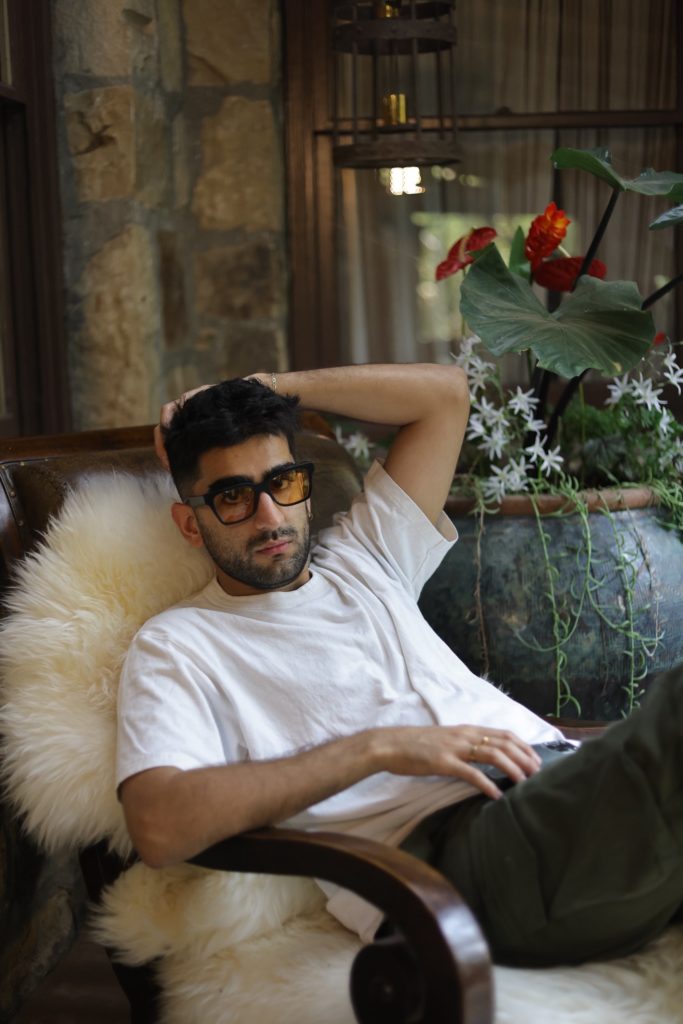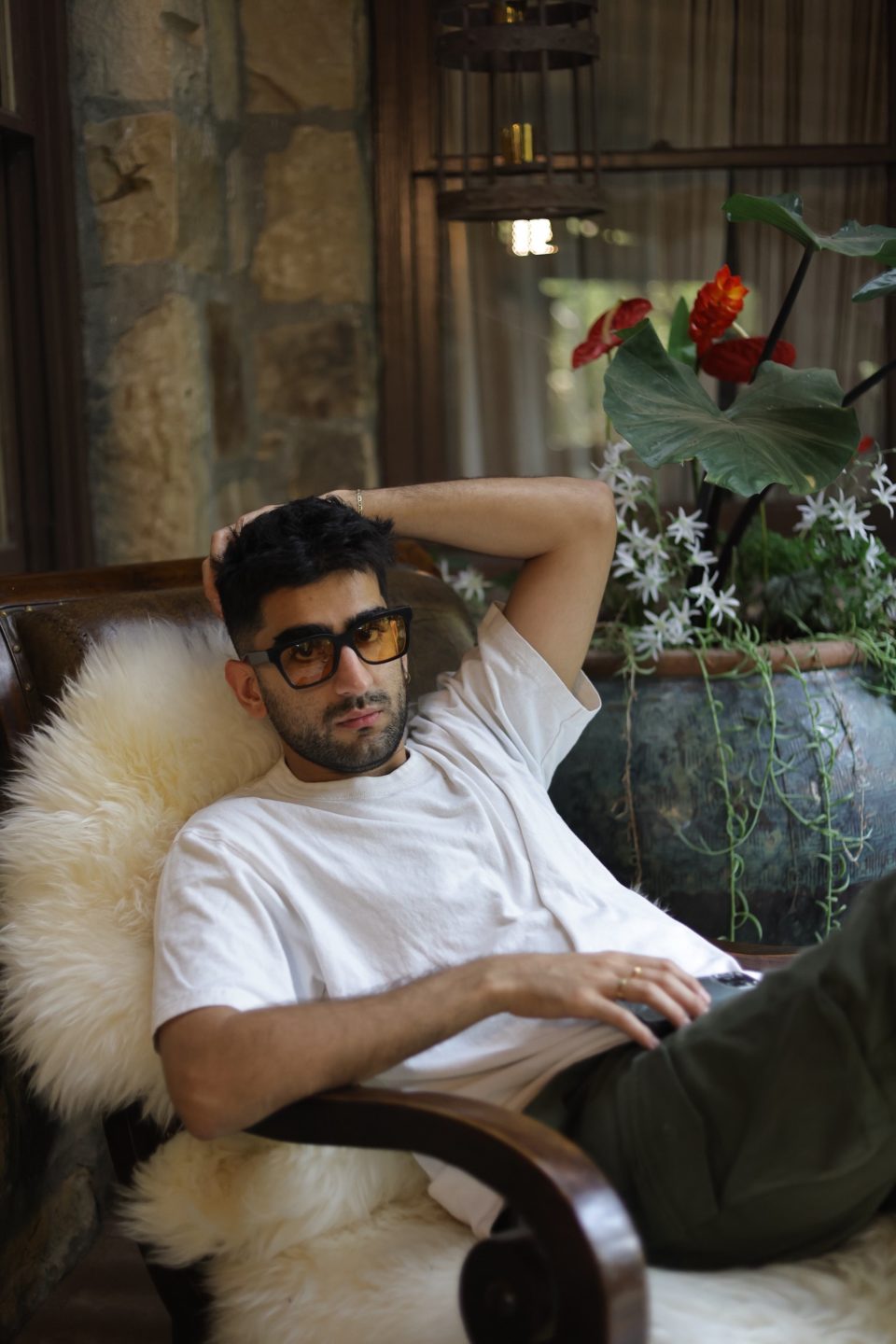 Rob Pelinka always seems to have a strange process when it comes to constructing a roster around LeBron James and this might be the weirdest one yet. We had an offer for Buddy Hield on the table, but instead, we took the Westbrook deal. Buddy seems like the more natural fit next to LeBron since he's an incredible shooter, but this is the Lakers baby. it's all about showtime and star power.
I'm actually pretty into the Westbrook move. I know him not being the greatest shooter isn't ideal, but Miami LeBron is proof that he can play next to and succeed alongside another ball-dominant player. Westbrook is arguably the most athletic player that he might have ever played with actually.
Westbrook trade aside, there's been several new additions and a couple of guys from the bubble champion squad returning, namely Rondo and Dwight Howard. And we can't forget to mention LeBron's banana boat member Carmelo Anthony. I'm interested in seeing how long the chemistry will take the build. This seems to be a common theme with LeBron teams… let's compile the talent together first, and figure out the fit and roles later. Cannot complain about the results his teams have historically had though.
I believe this season rests squarely on Anthony Davis' shoulders. And unfortunately his injury-prone shoulders. I think if Davis stays healthy and builds a good game with Westbrook, they could be a really dynamic two-man offense. LeBron will be LeBron. there's no reason to believe that even at 37, he'll slow down significantly. People tend to forget he was the MVP front runner prior to his injury last year. If Davis can step up and remain healthy and return to the form, Lebron's injuries will be less of a concern due to a lighter load. Ideally, we'd have a fresher LeBron come playoff time due to AD and Westbrook picking up some slack.
Overall, I feel pretty good about the team. It's the Lakers so every season is championship or bust. We all recognize that their old age may be an issue and that their lack of shooting may be a problem, but I think we have enough size down low to dictate games along with enough star power to close them at the end.
Alesso
Los Angeles Lakers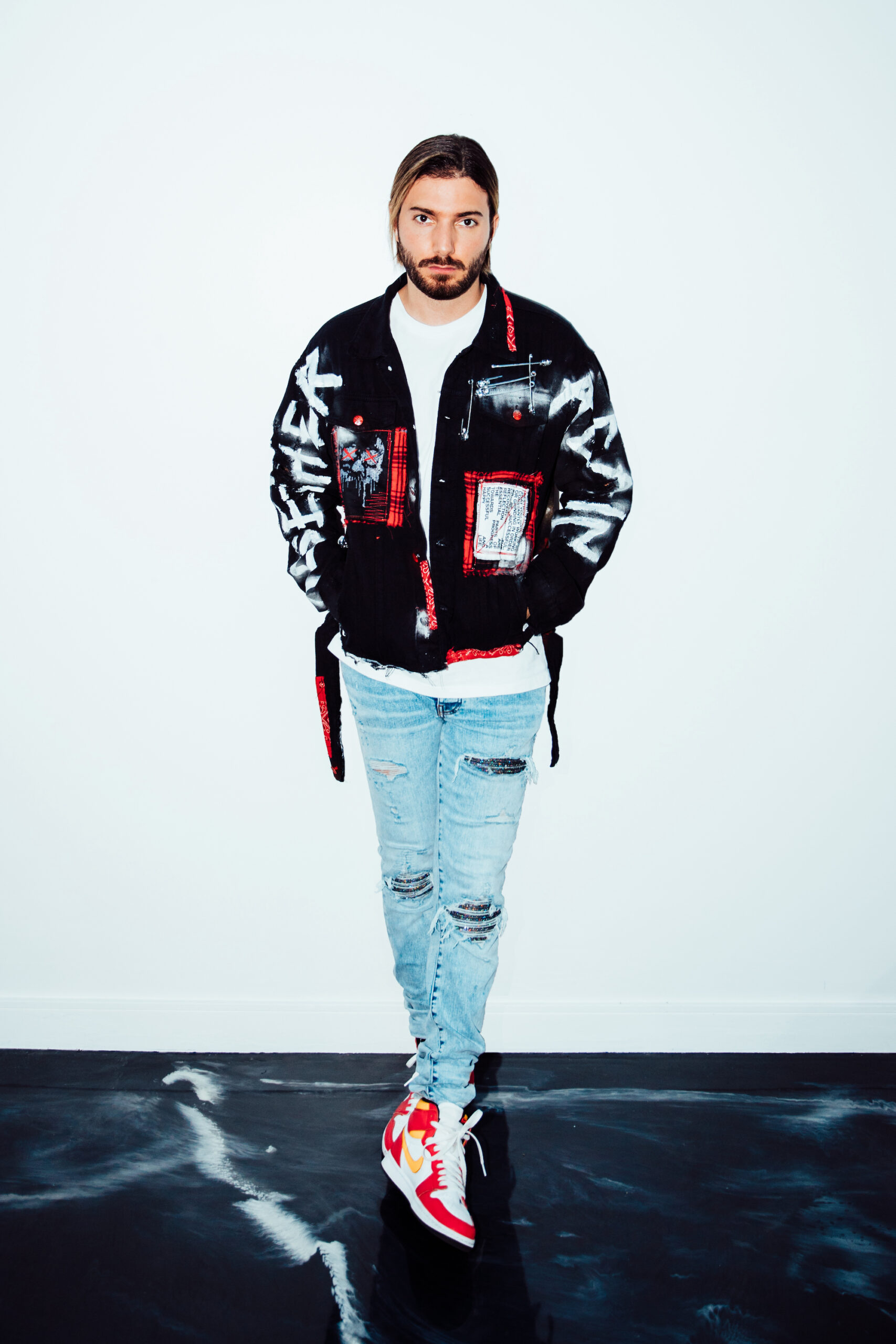 I'm looking forward to this upcoming NBA Season! There's a lot of teams that have made great moves in the off season by my heart still lies with the Los Angeles Lakers! I'm a huge fan of Russell Westbrook he's supported me coming by my shows in Vegas before so I'll have to do the same for him at the Staples Center!
Benny Horowitz, Gaslight Anthem
Brooklyn Nets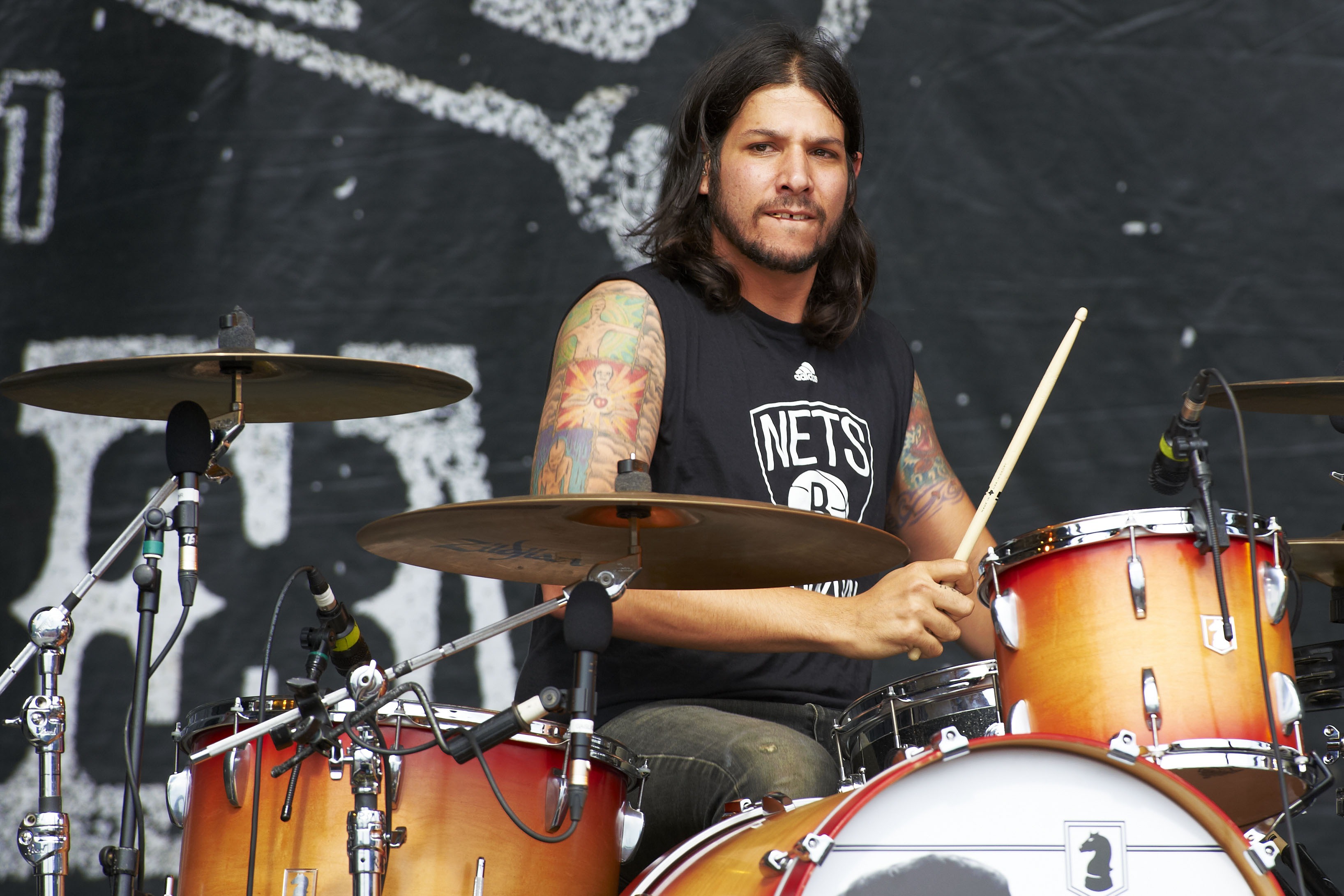 My Nets, the former laughing stock of east coast basketball, the favorites to win the Finals this season. What a strange chair to sit in. I'm enjoying the view.
One thing I won't try to do is predict my guy, Kai. By the time this article comes out, Kyrie could be taking selfies on the New Shepard with William Shatner or getting bitten by radioactive spiders in the graffiti tunnels where Kingpin works under Brooklyn. I think we'll see him at some point, and I hope so, because his absence is huge as far as getting to a championship is concerned.
But, for now, get used to a healthy dose of Jevon Carter. An underappreciated asset that came to the Nets in the offseason Landry Shamet deal. He is a strong defensive player who can knock down outside shots, putting them down at a 40% clip over the last two seasons with Suns. I like him to fill the loose Patty Mills minutes, who shouldn't be taking a starter's workload at this stage in the game.
The biggest concern would be the patchwork frontcourt of former star players. The combination of Griffin/Aldridge/Millsap will be asked to fill big minutes, and some combination of the 3 has to stay healthy enough all season. FA signing James Johnson might wind up being used a lot in the 3/4 defensive role when enough offense is on the floor, negating minutes for other 3. I really liked the development of Nic Claxton and hope he doesn't get too lost in the shuffle.
But, simply, the Nets roster the greatest basketball player on the planet (KD), and another who can easily be argued as top 5 (Harden). If those two are on the court for a full season, with this deep roster of usable pieces…I like my Nets to get to the promised land.
Greg Graffin, Bad Religion
Milwaukee Bucks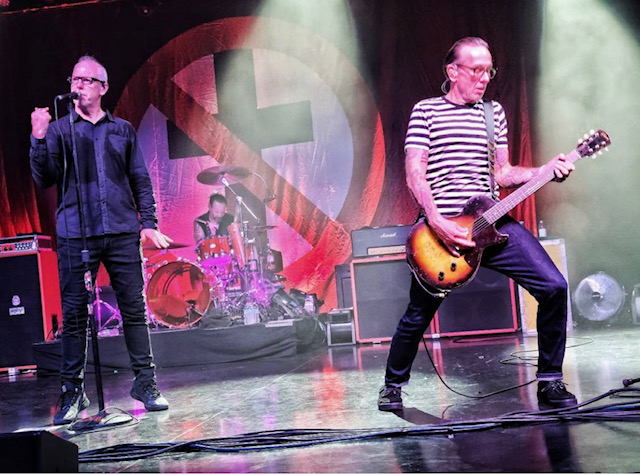 Read any article from NBA prognosticators and they characteristically include a line or even a paragraph about how the Bucks got lucky last year "because they played a greatly depleted, injury-riddled Brooklyn team on their way to the championship." Those same prognosticators have nothing positive to say about Milwaukee's greatness, just quirky observations about their route to the finals being a fluke. Historical tidbits about what might have been had "Kyrie been healthy" etc. Eye rolls from the Milwaukee fans. Stephen A. Smith's demeaning words about Milwaukee's coach (Mike Budenholzer) notwithstanding, what's brewing in Wisconsin is nothing short of down-home team unity, depth, and finally, domination.
Giannis the unstoppable is the icing on the cake and helps make the Bucks by far the most fun team to watch. It's just sad that they get so little coverage, and plenty of disrespect. The core of the championship team returns this year, minus P.J. Tucker who they traded away. But he was a fill-in, one-year contract anyway. The shallow haters say: "Oh Tucker was instrumental in guarding Durant, now the Bucks are really in trouble when they play Brooklyn." Whatever! They happily forget that Jrue Holiday is, and actually, the entire team collectively are, notable particularly for their incredible defense and league-leading low numbers of fouls. If Giannis improves his free throws, as he did in the finals, and Jrue improves his finishes a bit, and Middleton plays at his usual level, and Dante Di Vincenzo shows that he's fully recovered back to normal, with Brook Lopez staying fresh and healthy, no one will have a better shot at making the finals than this team. PS. It's really great that they re-signed George Hill who was away last year. He deserves a ring with this team! I'm predicting REPEAT. Go Bucks!
Josh Klinghoffer, Pluralone/Pearl Jam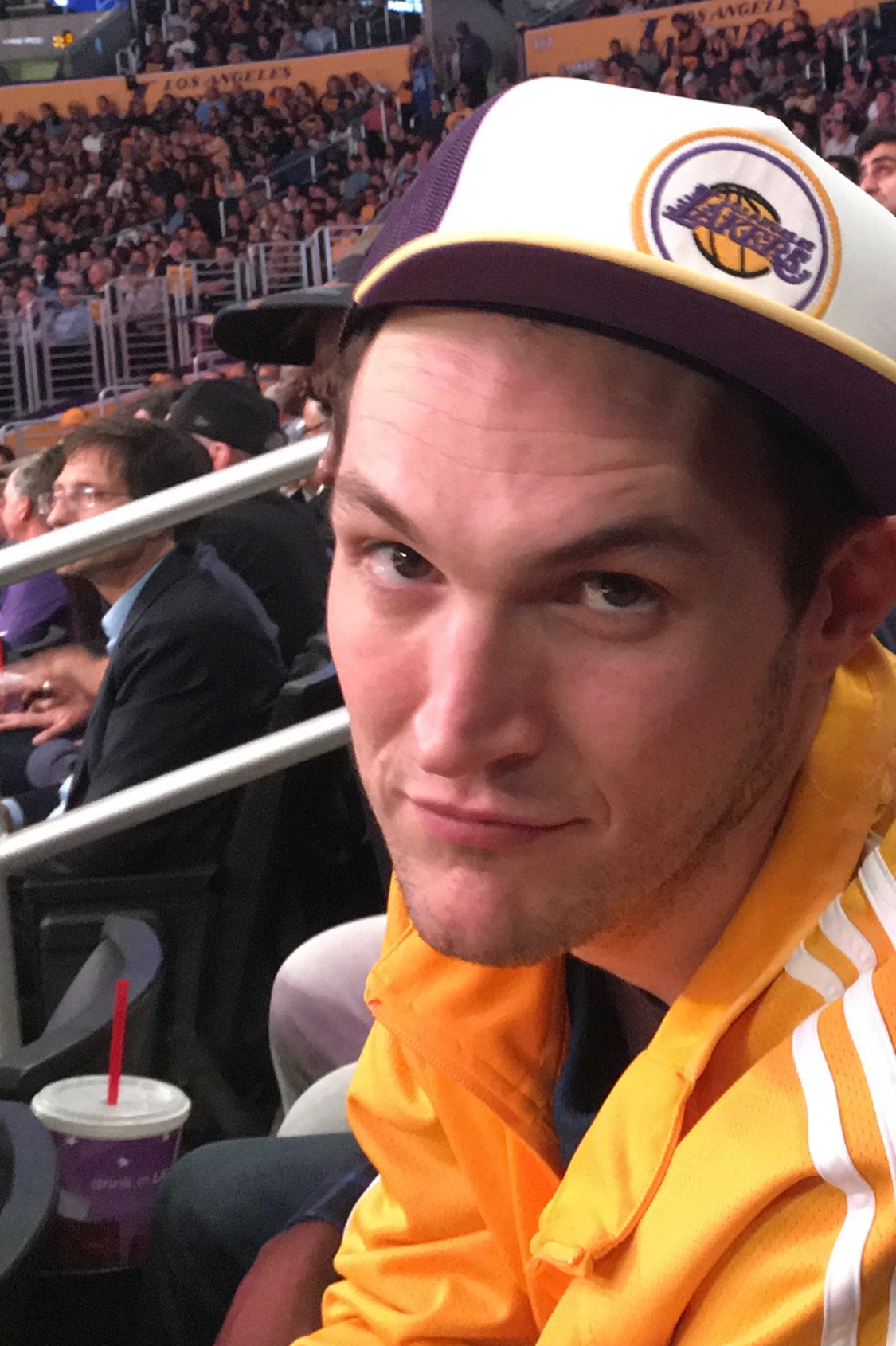 This is going to be a really exciting Lakers season!!! If it all goes according to plan (everyone stays healthy) we're ("we're," hahahaha!) going to be unstoppable!!!
Russ!!! That energy here is going to be the fuel that lights this championship-bound purple & gold rocket ship! AD, already a genius in the purple and gold, LeBron, the king of it all, Carmelo!!! I think Carmelo had a chance of making one of the best statements in all of sports history. Stick it in the naysayers faces!!! Team team team!!! Melo is gonna help bring another ring to this team!!! I'm so excited I sound like a dork! Saying shit like "rocketship" and "the king." What the f%#k? That's what happens when you're SUPER EXCITED about your team!!! I can't wait to see Playoff Rondo!!! I missed him last year!
I look forward to sweeping the Nets in the Finals!!!
Soup, Jurassic 5/Fullee Love
Los Angeles Lakers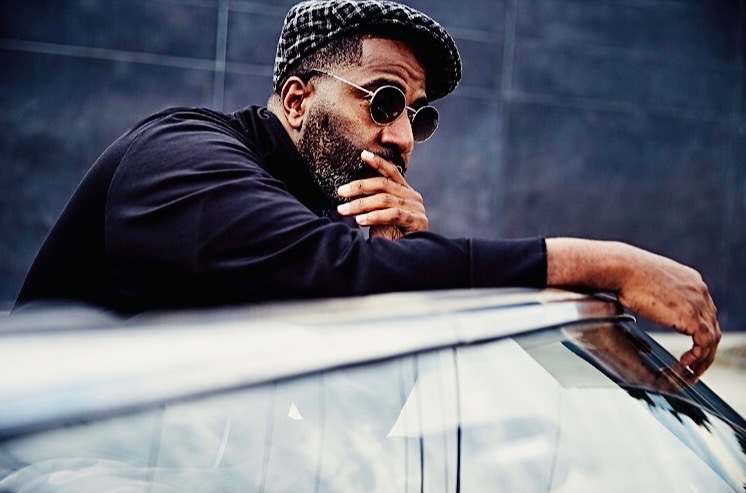 Shout out to Rob Pelinka!!
I mean, this cat has went above and beyond with the job he's done/doing. I love what the Lakers look like, my biggest concern will be on the defensive side of the ball (let's keep it 400) Melo ain't playing no defense lol. And with all the new guys, some will have to be more willing to make an effort on defense, we don't need shoot-first guys (there's more than enough) some might even say TOO damn much!
This year will also show u how committed AD was over the summer, concerning his health. If he took the necessary steps to keep himself in shape enough to avoid any major setbacks. I think we finally have enough outside firepower to keep the floor spacing honest, which will give our BIGS (mainly AD) a chance to operate better on the block.
I think all the age talk will be used as fuel, but also (I'm talking to me first) we'll have to be patient until they figure out what combinations work best (on both sides). I think we're top 3 in our division, a 50+ squad and a deep run in the playoffs (minus injuries). It's always championship or bust (even when we had Chris Mihm). It should be fun, looking forward… LAKE SHOW BABY !!
Tanner Jones, Couplet
Orlando Magic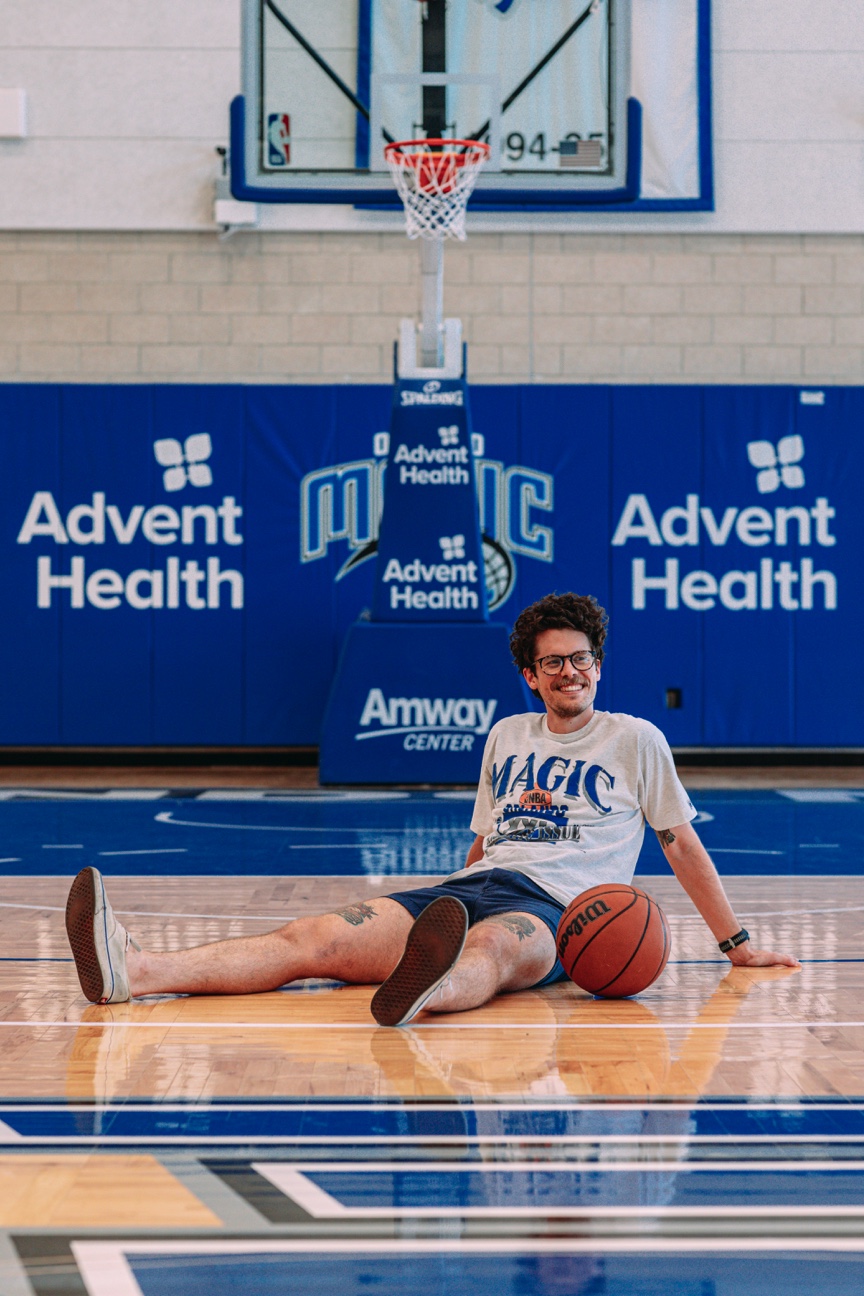 First, the bad news: the Magic don't have a clear-cut starting lineup. They're relying on a very young core who are adapting to the NBA. There is a lack of outside shooting. Bamba's still searching. There are some real questions about who the 3 will be, and then there are the key injuries to start the season.
Now, the good news: this team is exciting. For the first time since – arguably before – the Dwight era, the Magic are developing a culture. It began to blossom under Clifford and seems to be growing under the reportedly well-liked Mosley. If the young guys can build off that and show clear development throughout the season, it would be considered a success. Playoffs this year may be a pipe dream, but the potential feels enormous. One or two more pieces could be the difference. Also, should it all go to hell, at least we've got Robin Lopez tweets.
Adrian Quesada, Black Pumas
San Antonio Spurs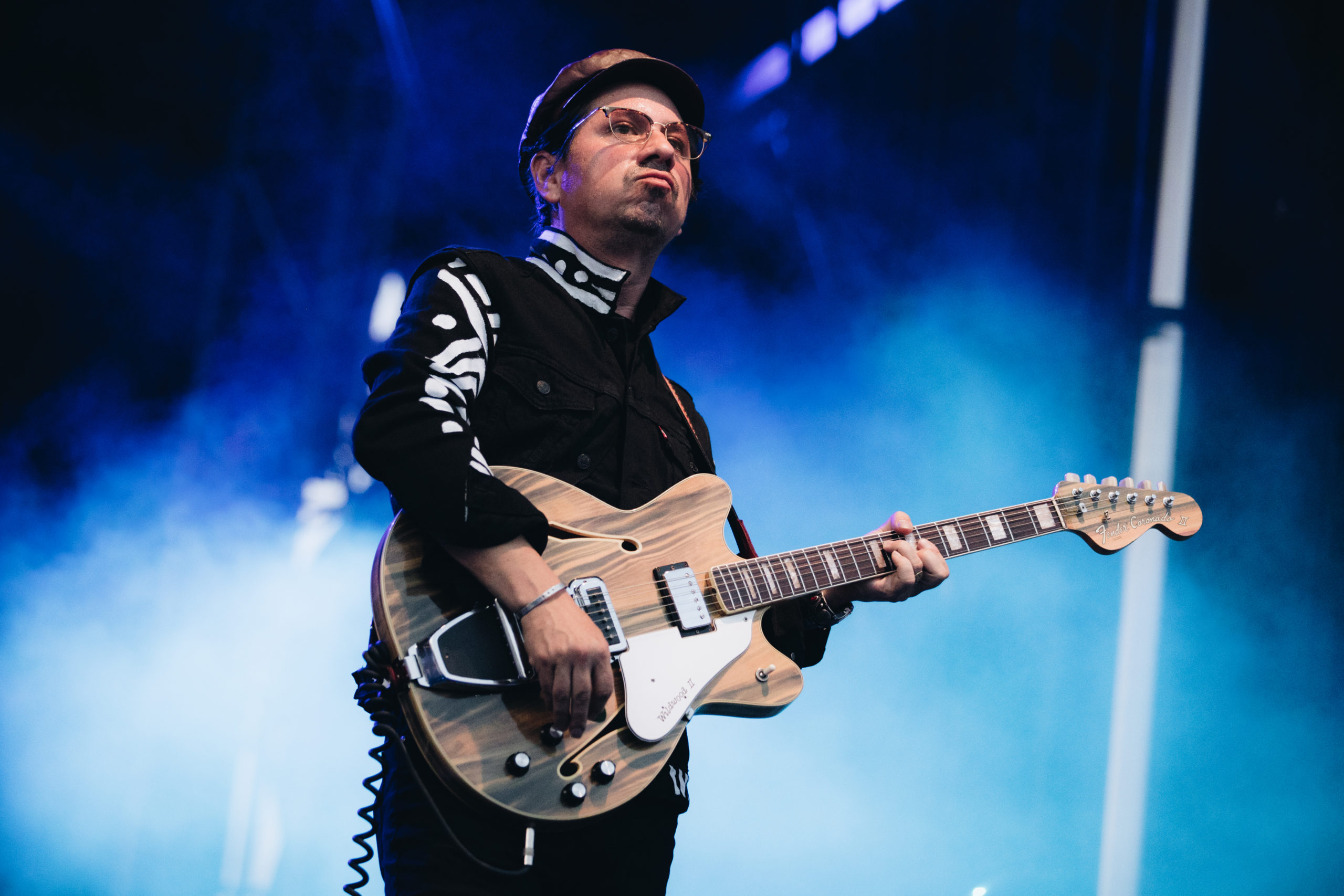 I'm very excited for this year's season, the number of new teams in the playoff conversation after last season's postseason landscape shift makes it one of the most anticipated for me personally. The Hawks, Knicks, Jazz, Suns and more young teams bring a welcome sea change in the league. I love the fire, gameplay and attitude of Devin Booker, Trae Young, Donovan Mitchell, Luka Doncic, etc and think the NBA is overdue for some new faces, even LaMelo Ball is fun as hell to watch. We'll see if the Lakers' experiment works. Personally, I'm skeptical and I hate to say it but time is definitely catching up to LeBron and them! I'm also anxious to see if the Bucks are here to stay after winning the championship last year, I love teams that are actually built from the ground up for longevity and chemistry and not to cash out in one year, and the Bucks are a shining example of that. This brings me to the other end of the spectrum – the Nets and the potential of that superteam and how ironic it is that a year and a half into a pandemic a conversation about the vaccine could be what derails their year with Kyrie's holding out against it. All that is to say, I have no idea who's gonna win this year but that's what makes it so exciting again, that almost anything can happen for the first time in a long time.
Robert Randolph
New York Knicks
Ethan Koozer, Gates
Brooklyn Nets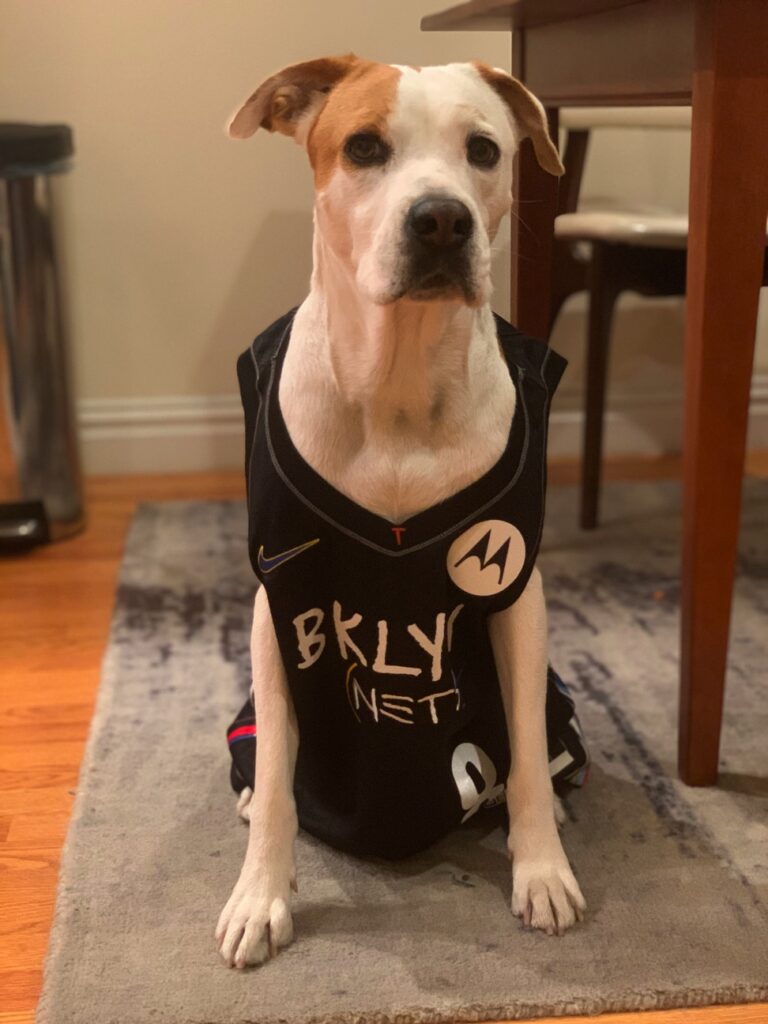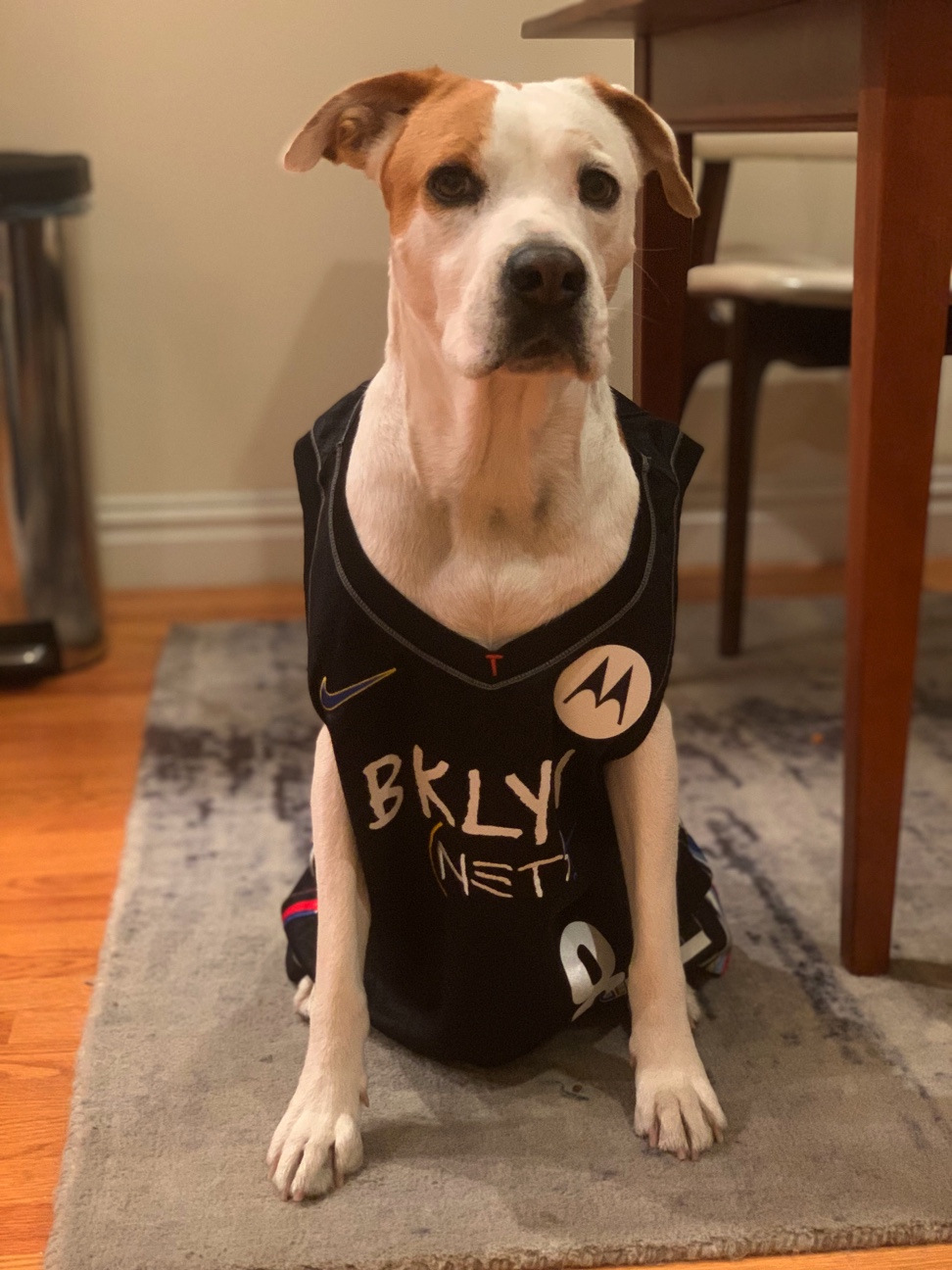 First of all, the Nets blew it by trading Landry Shamet essentially for a bunch of (admittedly promising) rookies and letting my guy Jeff Green go. I'll miss seeing DeAndre Jordan and it's too bad things ended the way they did for Dinwiddie. Sad violin. Now that we've got all that out of the way: the Nets will go far in the playoffs. No question. Will they win the championship? As a wise woman once said, my body's saying let's go but my heart is saying… I'm not sure. Bruce Brown and Claxton will undoubtedly get even better this season, and hopefully, Harden's hammie will hold out long enough for the Big Three to play together more consistently – that is, if Irving's mysterious vaccine situation gets sorted. I believe in the return of Joey Buckets but if he falls short again at least he'll have backup from Patty Mills, who takes a big shooting load off the Big Three. I have a hard time believing that Blake Griffin will stop being such a turd about being "fouled" by other players but he was re-signed for cheap and when he's on, he's a maniac. LaMarcus Aldridge coming out of retirement to rejoin the Nets adds former All-Star wattage and good vibes (who doesn't love a comeback story?!) but a bit concerned about his heart condition. I have high hopes for the Nets this season. Then again, I did last season, too.
Dave Hartley, The War on Drugs
Philadelphia 76ers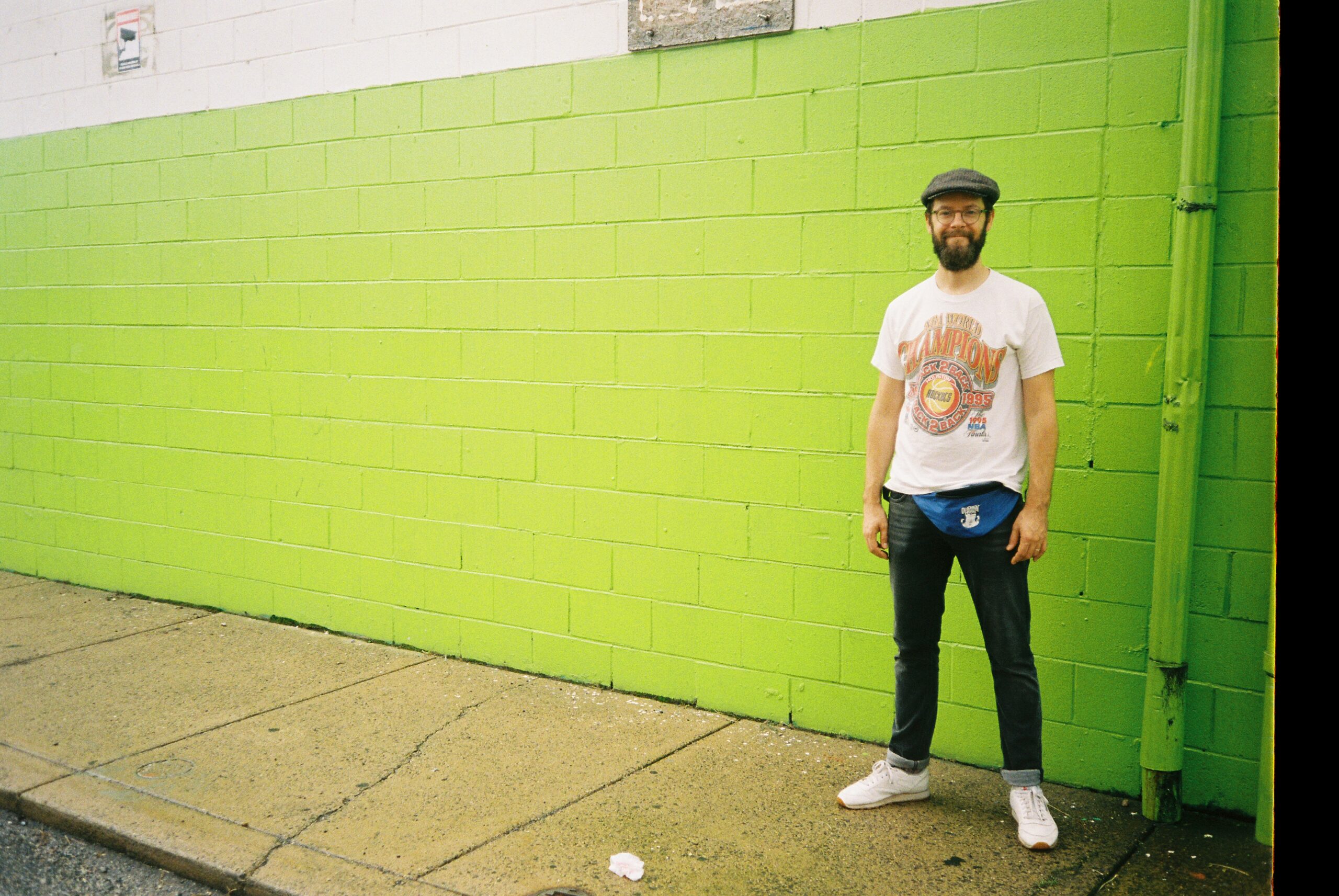 A series of room-temperature takes: I hope Ben Simmons is traded on October 29th to celebrate the release of The War on Drugs' new record.
This Lakers squad has the greatest variance of any team in recent memory–Anthony Davis twists his knee and Lebron is suddenly old, boom, they are fighting for the play-in tournament… equally likely: Anthony Davis fully enters his God-level prime, Westbrook carries the regular season burden and Lebron load-manages his way to one last dominant prime-like postseason, Lakers take the title.
We should stop hassling these young men about their vaccination status–having ~96% of them inoculated is a strong portion and putting some of them on the spot (ahem, Kyrie) to explain their reluctance isn't doing anyone any good–these dudes aren't epidemiologists, they're hoopers. Let's move on (we won't).
If Luka shoots above 38% from 3, he wins the MVP.
Trae Young is first-team all-NBA. This feels like a torch-pass year where guys like Trae, Luka, Tatum, etc fully enter their primes and we see some of the older guard more clearly enter their decline.
Long live the NBA.
Eric Howk, Portugal. The Man
Portland Trail Blazers
Man we missed basketball so much. Right now our biggest hope is seeing our Portland Trail Blazers get their ninth consecutive postseason appearance and make some noise in the wild West. Suns, Lakers, and Nuggets are all scary but Portland has some added depth this year with guys like Larry Nance Jr., and I can't wait to see what Coach Chauncey can do with Dame and Co. In the East, it's gonna be hard to topple the Bucks, but I think the Heat have as good of a chance as anyone to shake things up.
Surf Mesa
Golden State Warriors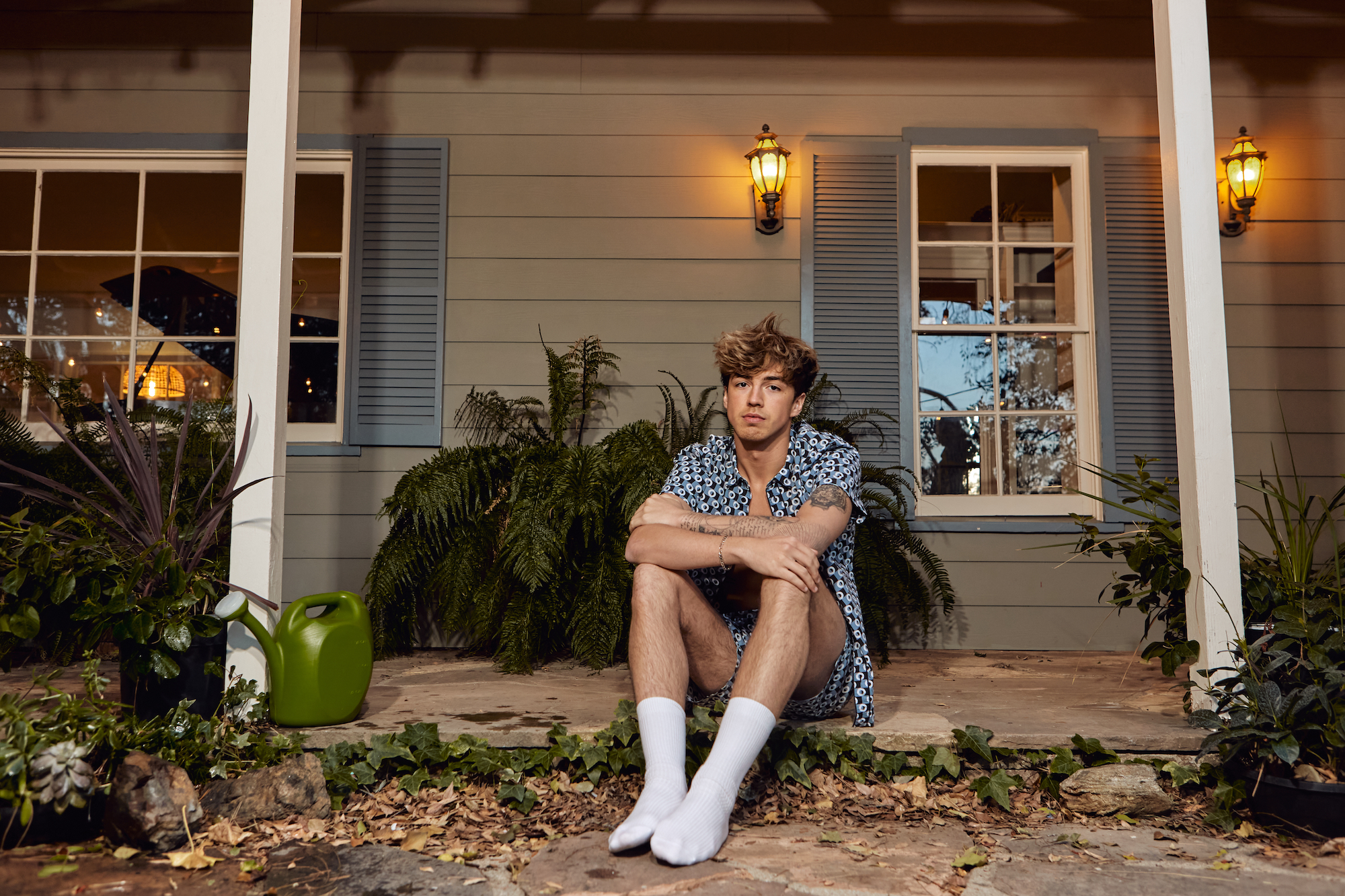 For the Warriors, the hope is less injuries and more team chemistry.
If you look at last season, the offseason was like a month and a half from the time the Lakers won the championship and the start of the season (ended in Oct, started in Dec). There were a lot of injuries due to this short turnaround and a lot of teams weren't comfortable playing with each other. Players had more time to get accumulated this season & build team chemistry – more established offseason.
My player to watch this season is Russell Westbrook – he's on the Lakers now and is expected to have a massive season. A playoff sleeper is the Grizzles because Jaren Jackson Jr. is back.
My Finals prediction is Nets and Warriors with the Warriors winning.
Jamil Rashad, Boulevards
Philadelphia 76ers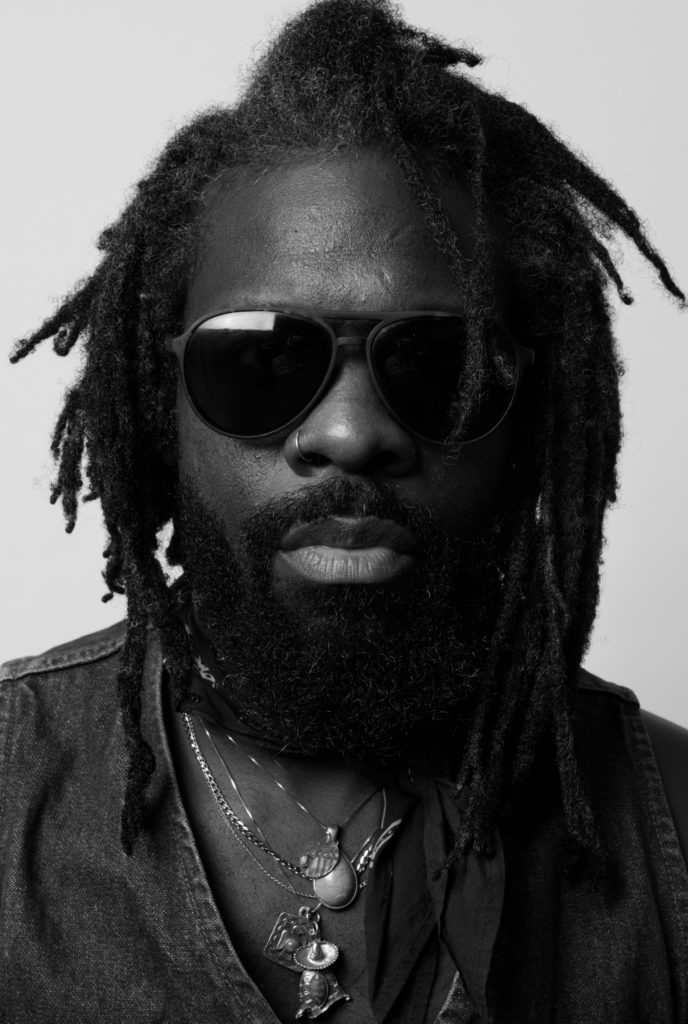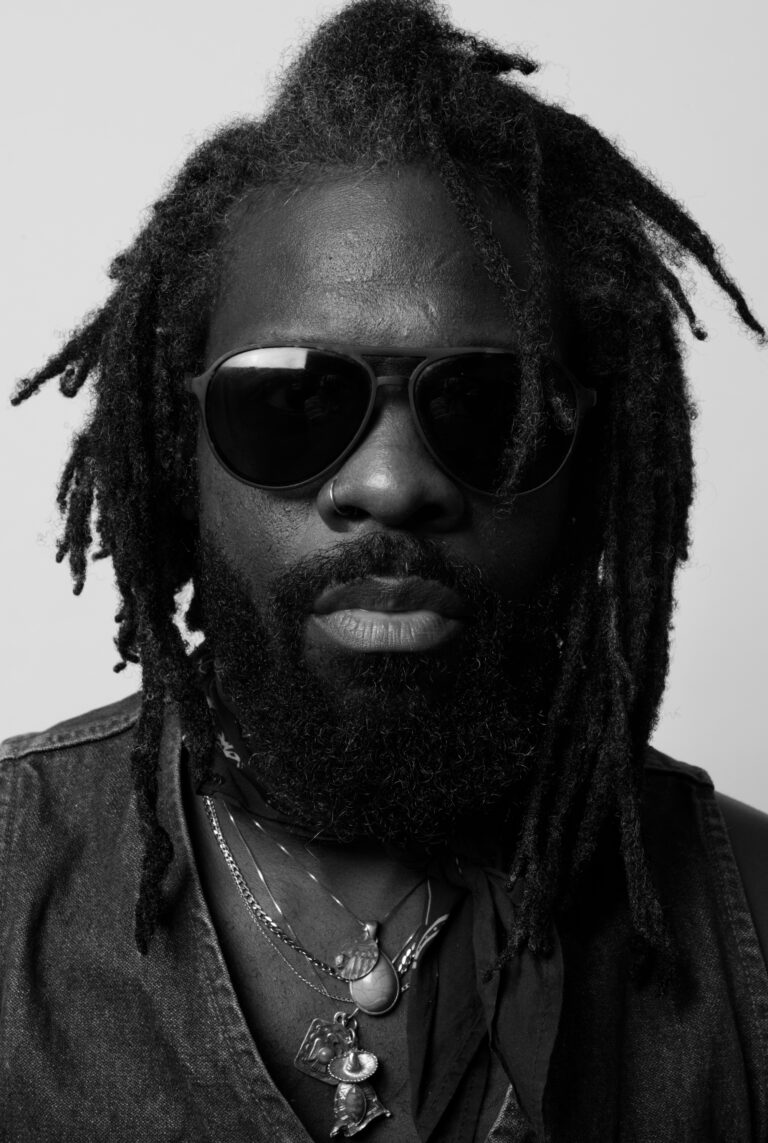 Since my father grew up and is from Philly, I've always had a love for the 76ers. I remember watching Allen Iverson all the time. I would even be first in line to buy his shoes. Allen was a big hero to me. Just the way he approached the game. All grit and heart. Which is what Philly is about.
For the upcoming season, I predict us to go to the playoffs, of course. I'm not sure if we will have Ben Simmons. He doesn't want to come back with the 76ers because he is afraid to work on his game and his jump shot. Which is a shame. Even though we have the 'The Process' Embiid, we could win the chip easily if Ben Simmons had a jump shot and had that killer instinct. With all that said, I predict we will be a threat in the East whether we have Simmons or not. Trust the process!
Griffin Goldsmith, Dawes
Los Angeles Lakers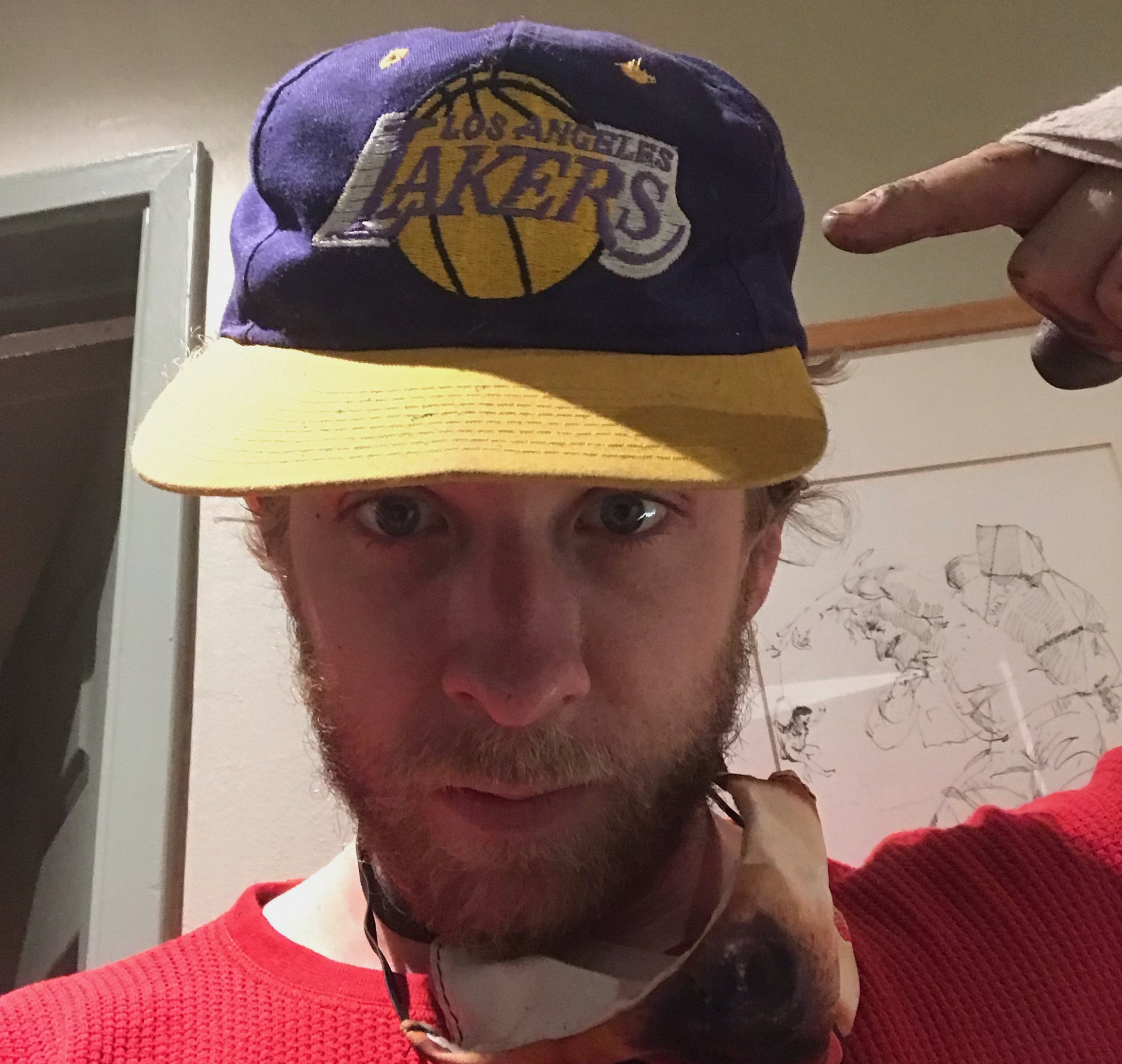 This may be self-evident, but the success of these teams relies most heavily on the health of the star players. Who would have thought we'd end up with the Bucks and the Suns in the finals? It sure was fun to watch. But, in my opinion, if Brooklyn or the Lakers are healthy, neither the Suns or the Bucks make it to the finals. As sad as it is to watch any player go down at any point, I do believe it's made the game more interesting. It has opened up space for these smaller market teams to fill. With that being said I have zero idea where this all ends up. The Kyrie stuff regarding his vaccination is a GIANT piece of this. If I had to bet I'd say he doesn't end up playing any home games this year. Can KD carry that Nets to victory without him? It's possible. He is that good. Anyway……don't count out the King. Go Lakers!!!!!!
Dave Hause
Philadelphia 76ers
What could be said that hasn't already been said about Ben Simmons? It's about as messy and disappointing a sports story as there's ever been in Philly, and we have a very disappointing and messy history.
That said, we also have the best athlete in town since Allen Iverson… Joel Embiid is not only a bona fide superstar, he embodies the Philadelphia spirit like few others have. As long as he's healthy, we are contenders for the title. Long live Joel Embiid, one of the best reasons to be a proud Philadelphia sports fan.
Dot Cromwell
Philadelphia 76ers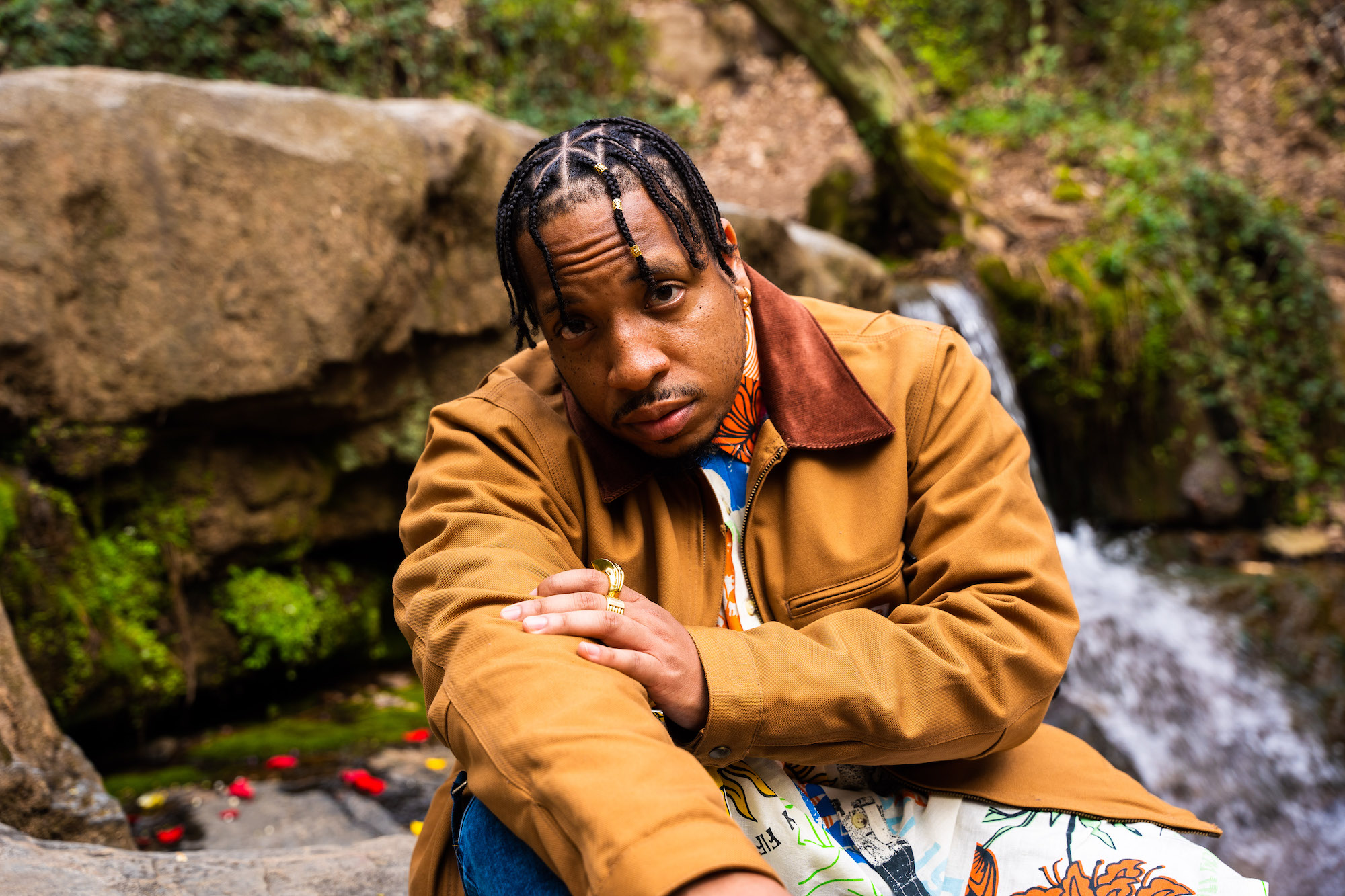 Last year was one of the most exciting years to represent the home team, and probably the most excited I've been as a Sixers fan since the 2001 Finals with Allen Iverson (RIP Kobe). However, it's crazy to see how big of a difference a year could potentially make, depending on Simmons. I think I'm still hopeful because regardless, we have a centerpiece to build around. It's always difficult because Embiid has been prone to injury throughout his career but when He's healthy and good to go, He's probably the most dominant center on the east coast. Now of course the elephant in the room is the Ben Simmons situation! I personally hope they can figure this out, because it feels like we were so close to the finals and the chemistry was building. But I can't lie, I'm hearing whispers about a hopeful Damian Lillard trade and that would be awesome too. In general, the league just feels like you have to have at least 3 undeniable stars now to be in the conversation, and we're so close!
A prediction at this point could go a lot of ways, but I'll stay hopeful. With a healthy Embiid and a refocused Ben Simmons or an equal tier replacement, I see us landing somewhere between 45-50 wins this season and repeating as a top seed in the East. Long as Morey and the front office make the right decisions at the right time!
Kid Quill
Indiana Pacers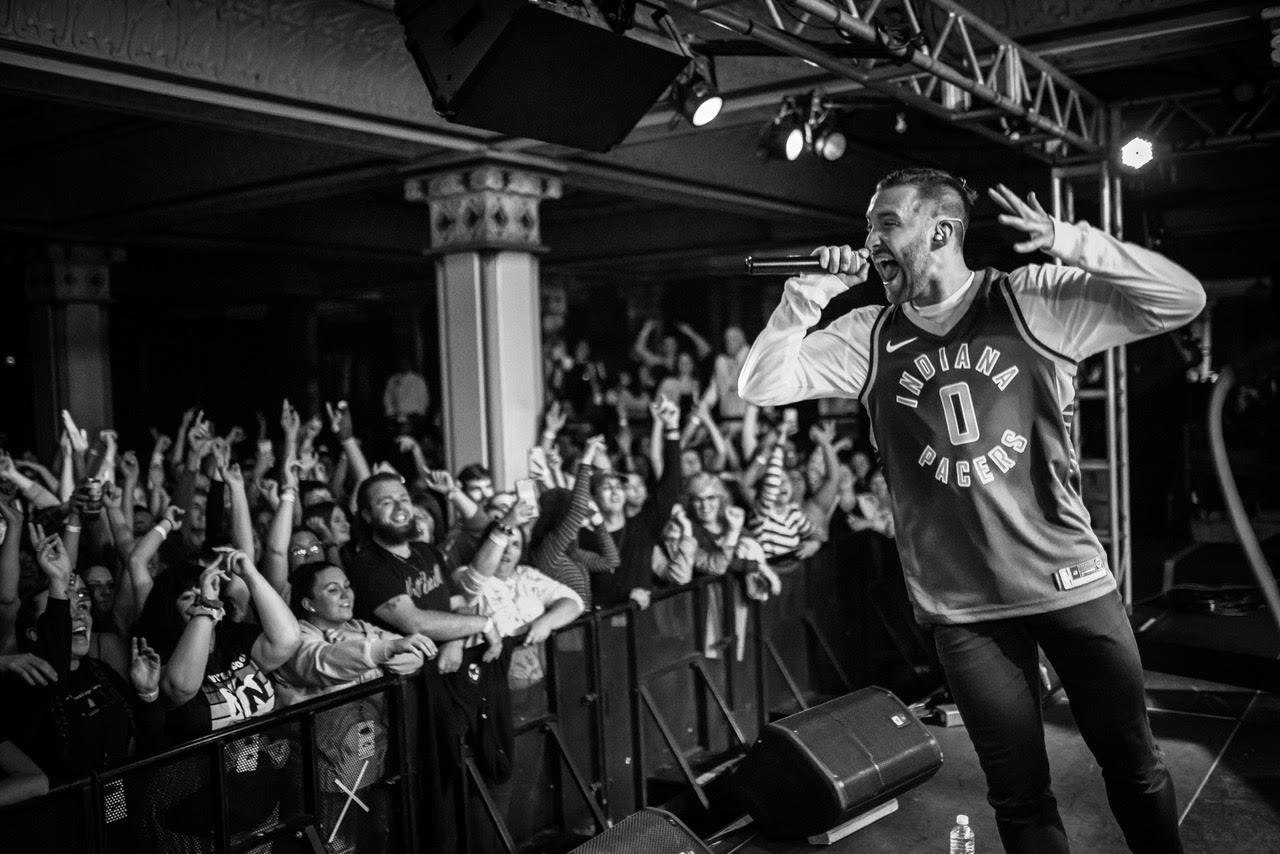 Been a Pacers fan for almost as long as I've been alive. We've had a few good squads over the last ten years. But always kept running into LeBron dammit. Love our draft this year, Duarte seems like the real deal. Excited to watch him grow over the next few years. Caris Levert is a dog. Myles can protect the rim. Once T.J. Warren comes back, it'll be a chemistry thing. Hope the squad can come together and string a few W's together. Hopefully, we keep building the nucleus of young talent over the next couple of seasons.
I think this season is gonna be a toss-up. If they can get the chemistry right and everyone's flowing together, I think we can definitely make the playoffs. 40-50 win season I hope. Maybe get hot before the first round of the playoffs and squeak out a series.
Mega Ran
Philadelphia 76ers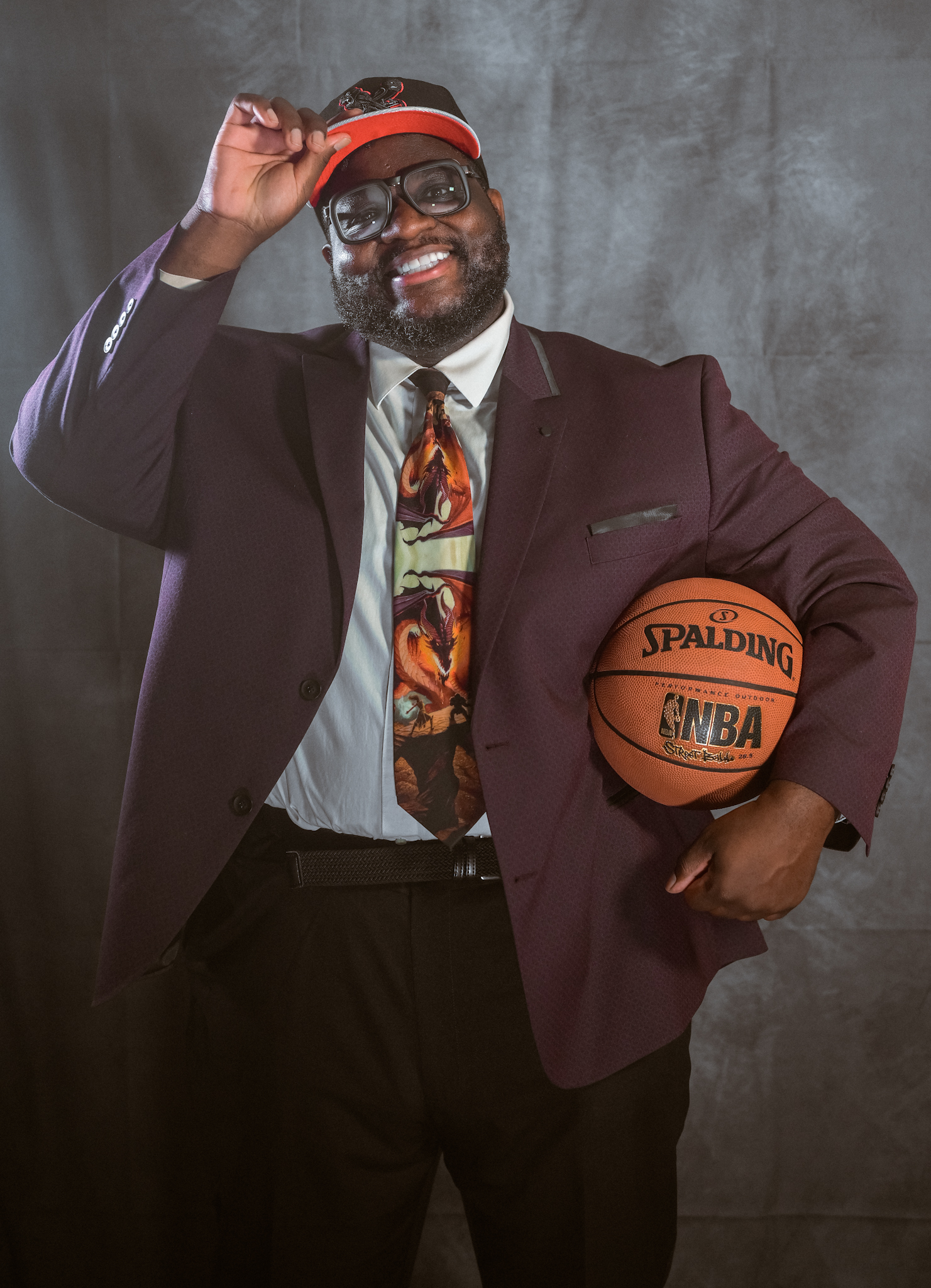 Well, it's complicated since I follow two teams closely – the team I grew up with, the Philadelphia 76ers, and my adopted team, the Phoenix Suns. Two teams that might be going in opposite directions. The Sixers should be good enough to get playoff placement in the much-improved East, but until we sort out these Ben Simmons issues (meaning get a decent trade for this guy, cause it's just not working out), we may not get much further than a round or two at best. The Suns, however, are primed and ready to shock some people I think. They're a year wiser and stronger together and I think that barring another relatively injury-free season, they can get back to the NBA finals. CP3 for MVP, I'm calling it.
350Heem
Brooklyn Nets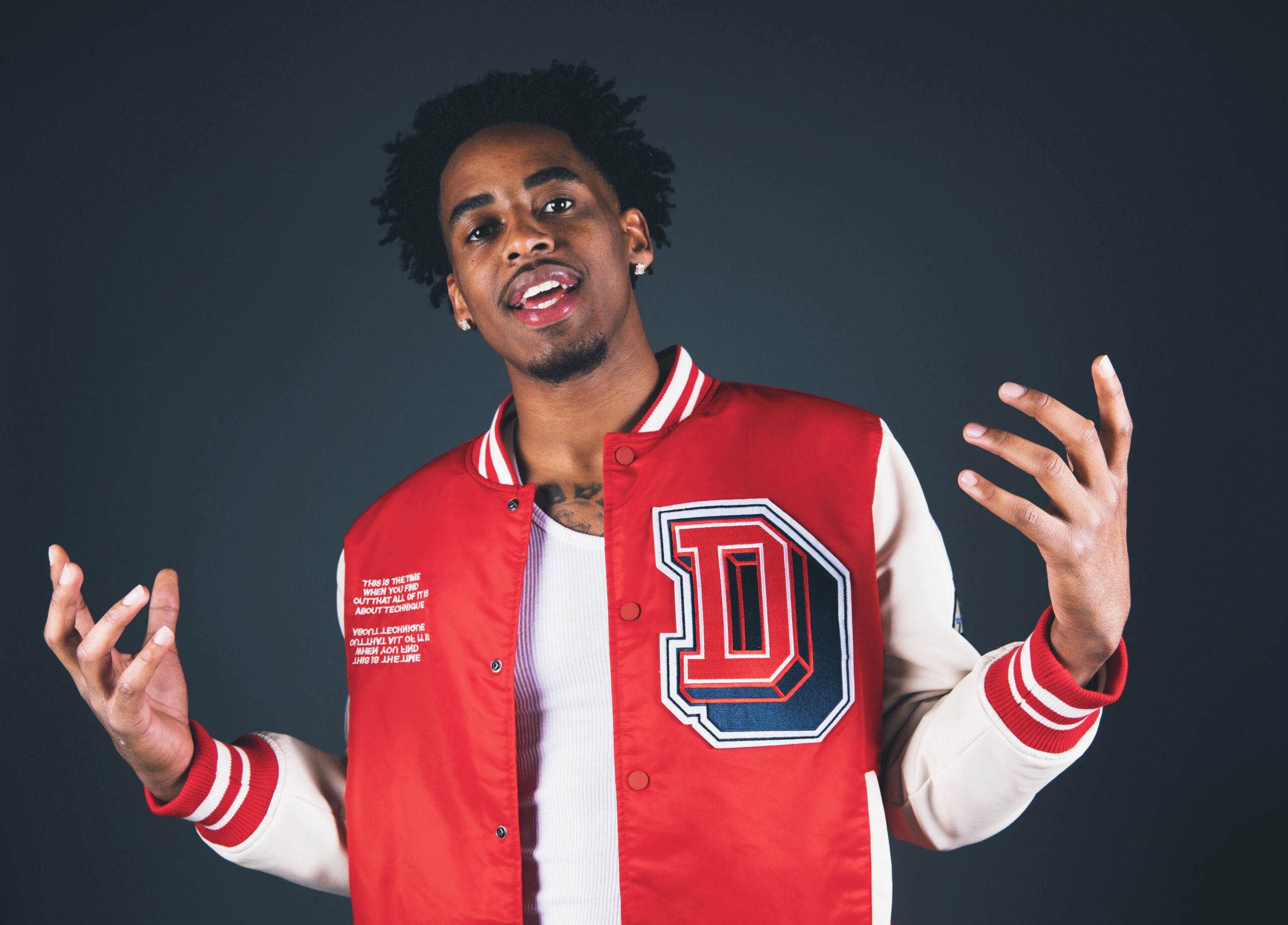 Basketball has always been one of my favorite sports. This NBA season could be the most exciting season in a while, because there is a lot of new talent and the trades that were made. I have always been a KD fan and I am rooting for the Nets to go all the way this season, but I wouldn't be surprised if the Lakers win it all.
Ira George, Movements
Los Angeles Lakers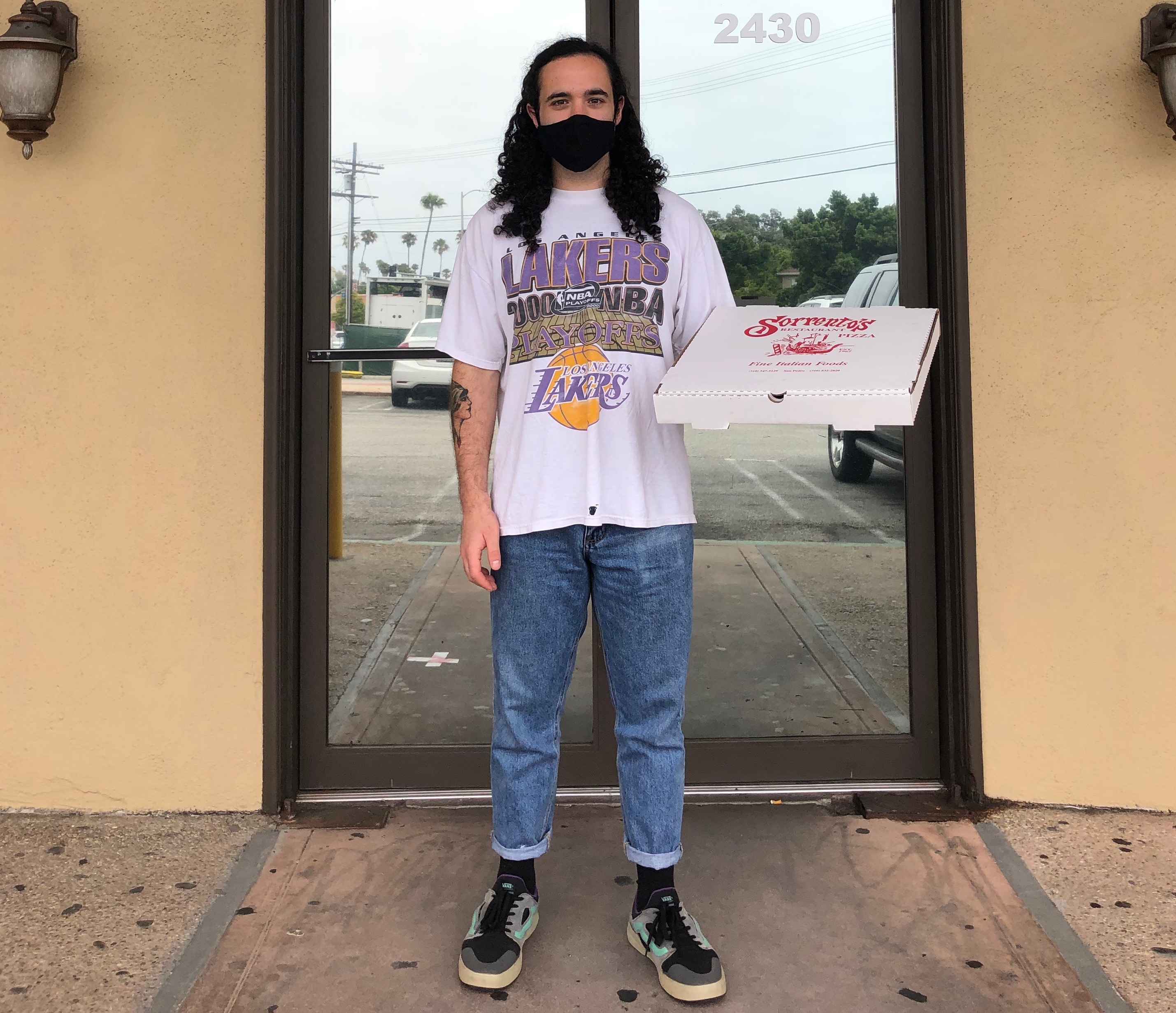 I feel that it's too easy to be a Lakers hater these days. I think people are just truly nervous about how good this team can be. We easily have the most depth in the entire league, and it's not just depth. It's defensive depth. Not to mention at least 6 soon to be Hall of Famers as well. (LeBron, AD, Westbrook, Dwight, Rondo, Melo). It's definitely hard to see this team losing much this year based on that alone.
Super excited to see a full year of Jaren Jackson Jr. Unbelievable talent and wouldn't be surprised seeing him win Most Improved Player this year for the Grizzlies. Going to be an exciting team to watch with a bunch of young, super talented players. I can see them making some noise this year in the West.
As much as I don't like LeBron James, I'm a diehard Lakers fan through and through so no matter what, I have to believe. Lakers are going to end up being first in the west in the standings and obviously anything short of a Finals run would be very disappointing with this team. Anything can happen and it's a long season. Excited to see my Lakers get out there and do some work.
Anna Sofia
Toronto Raptors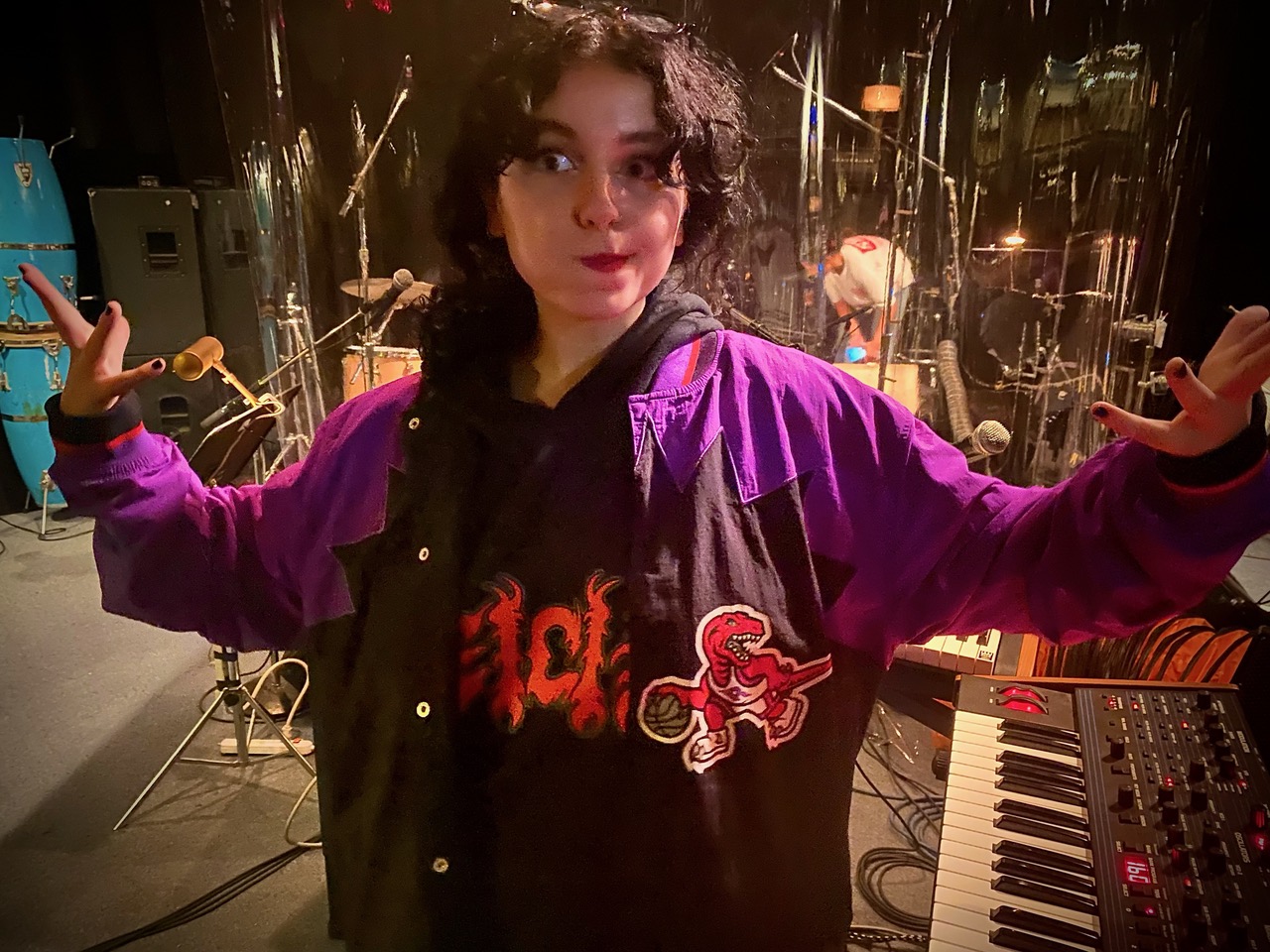 The Raptors are going allll the way again… ooooobviously!!! With 4th draft Scottie Barns on the team it feels like the energy is coming back in a big way. Also good to see homegrown talent on the court this coming season. Can't wait to see what Dalano Banton does.
Paris Bryant
Brooklyn Nets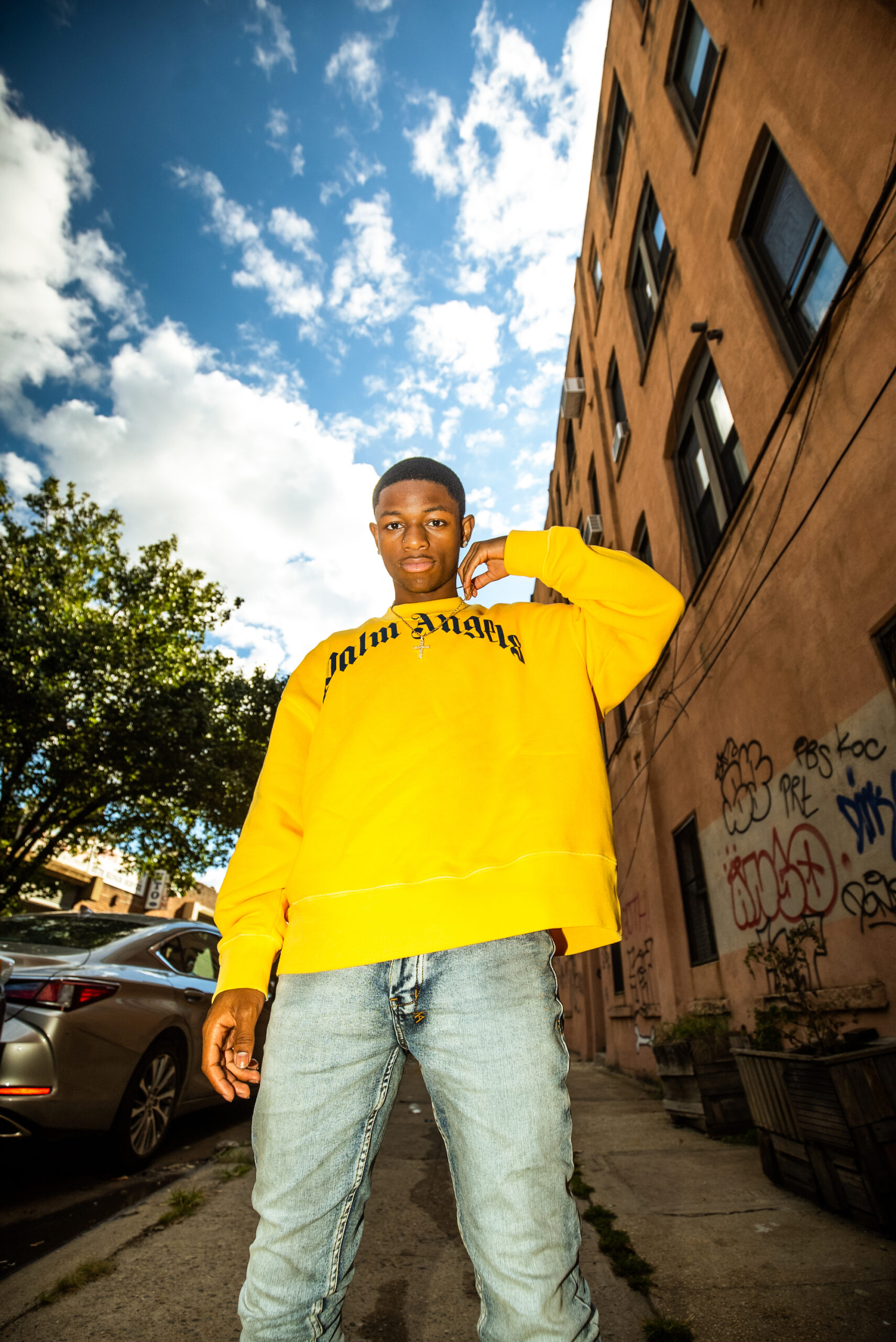 The Nets definitely have a better chance this season to go harder and I'm sure the team's chemistry at this point will be good, but Kyrie not playing is the worst part. The team definitely gives me confidence in general, I actually have a new song "Ballin" where I rap the line – "Ima ball like Harden" because James harden is definitely a great player.
I've always liked how each player on the starting lineup plays from their previous teams, so now put together, they have the potential to be a bomb squad. Kevin Durant is my favorite player his playstyle is mad Unique but my player to watch this year for the playoffs is definitely between KD and Damian Lillard. I'm also hoping one of the two make it to the playoffs. My NBA finals prediction overall is that either the Bucks or the Nets WILL WIN. Nets gotta go up for Brooklyn!!!
Problem
Los Angeles Lakers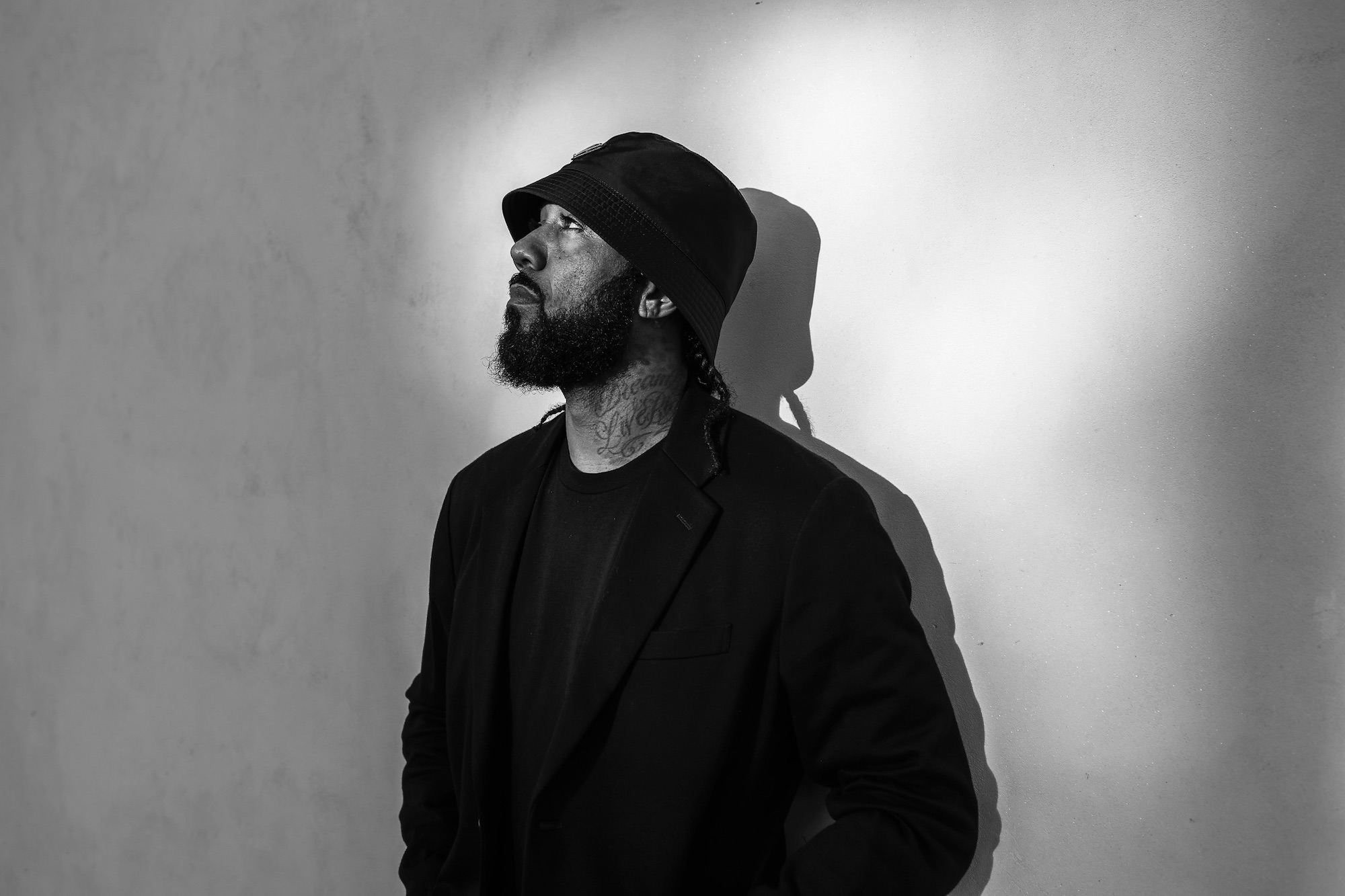 As a diehard Laker fan, you should already know who I think is winning the chip this year. But let me explain why. Yes, The Lakers are older, yes Russ doesn't give a fuck attitude has been an issue for past teams and players to deal with, but I don't see that happening in LA. He's home. And he's never played with a "WINNER" like LeBron James. The Lakers' depth is insane. Their size, athleticism, improved shooting, defense, and most importantly, experience should take them all the way. And don't forget, Anthony Davis has been very quiet this offseason…sounds like someone's been in the gym.
My pick for the East is the Milwaukee Bucks. From the looks of the preseason, Giannis has improved his perimeter game. If that remains true, look out NBA, this shit is about to get scary. After winning the championship last you, Holiday and Middleton have to feel more confident about their place in this league. Hopefully, that confidence translates into a "Hunger for more" rather than just settling.
My sleeper pick is the Chicago Bulls. This bunch reminds me of the Atlanta Hawks of last season. Nobody expected them to do much until they did. Lonzo's shot is looking incredible, Zack is a budding superstar, and the leadership of my Compton homeboy DeMar DeRozan is the perfect mesh. I think Demar will return to his Hall of Fame-worthy form and take his place back amongst the league elite players. With a few tweaks here and there, this team will be a tough out for any opponent.
Alexander 23
Chicago Bulls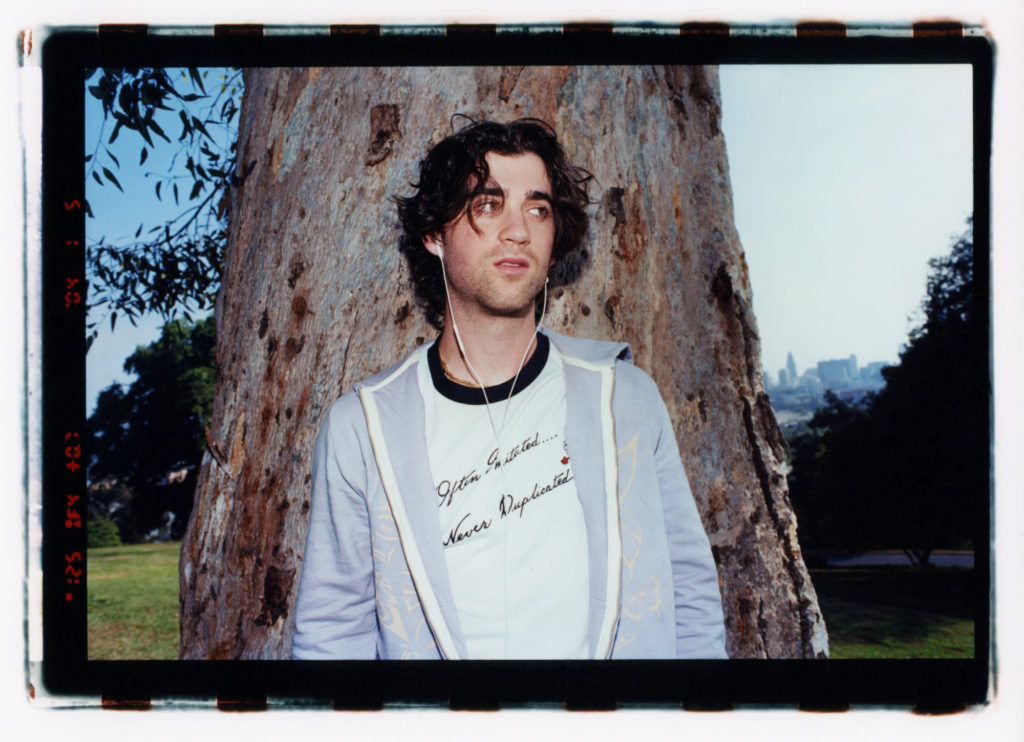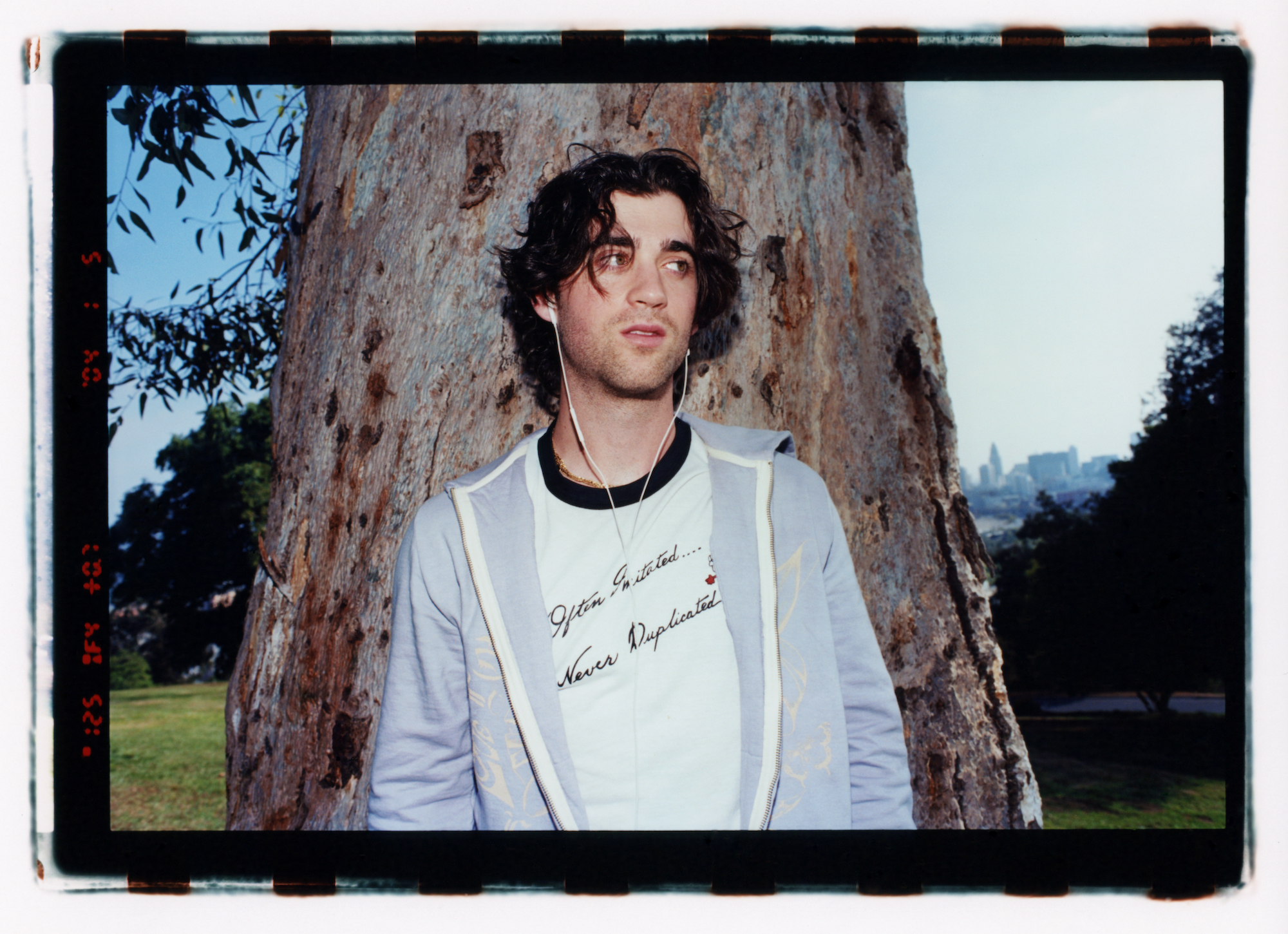 I think it's going to be an incredible season. Even the bad teams will be fun to watch because of how many fun and talented up-and-coming players there are. I'm from Chicago and I'm fired up on the moves we made this offseason. The Bulls are gonna be must-watch television. I think Michael Porter Jr. is going to have a huge year. He's been steadily getting better and more comfortable in the league post injuries and is in the right system/environment to make a huge leap. My Finals prediction is Lakers vs. Nets. Lakers in 6. LeBron is getting older and only has so many runs at a ring left. I don't think he's letting this one go anywhere else.
Alex Cameron and Justin Nijssen
Boston Celtics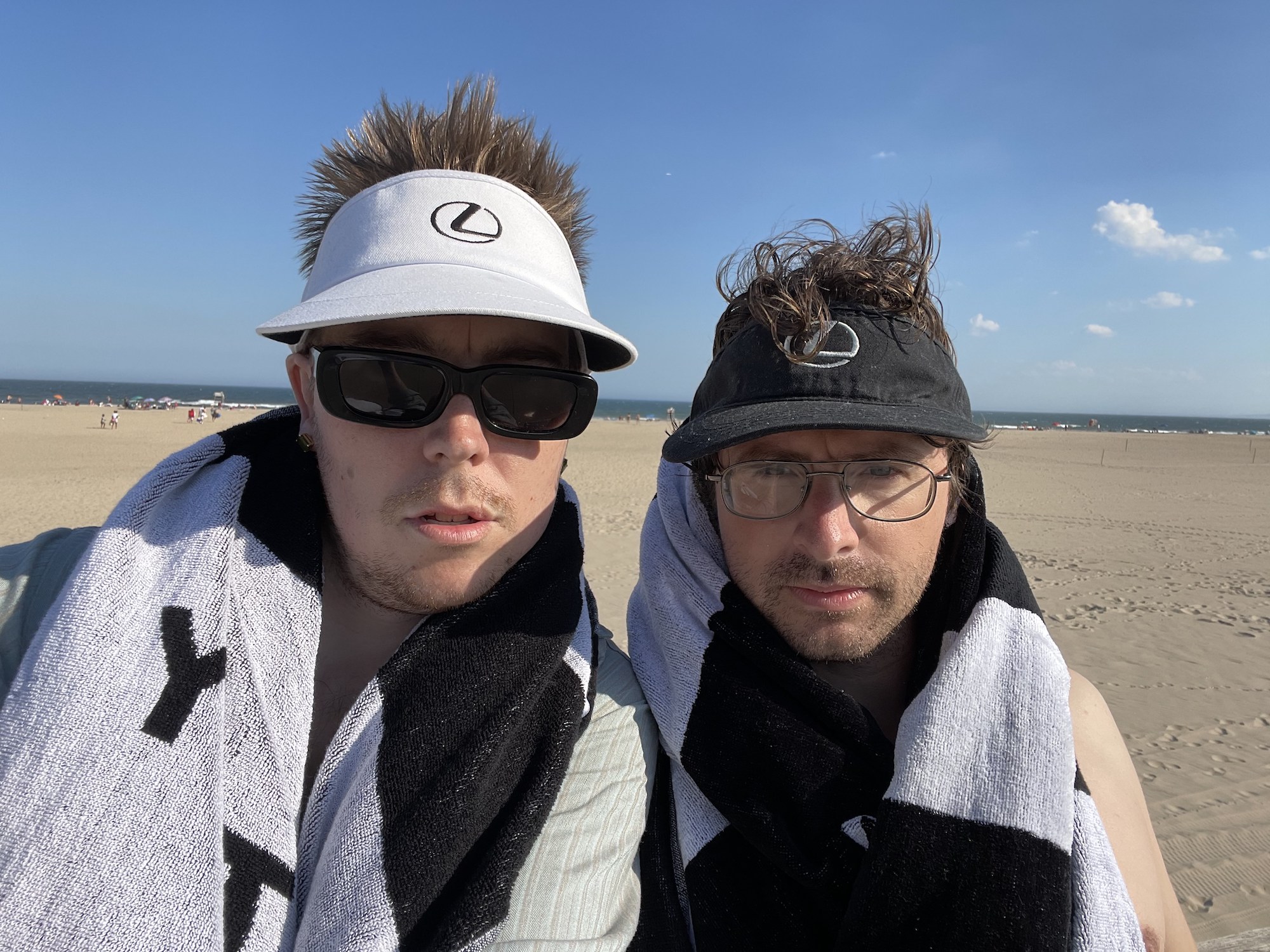 What is the NBA 2021 season about? Some people say it's about Celtic pride. Or Laker dominance. But it's got nothing to do with cities, or even America. It's got everything to do with getting stabbed 17 times, or playing through geriatric levels of back pain and going on to start 82 games. It's about watching Antione Walker highlights in 2021 and thinking 'damn, that guy should have taken more shots.' It's about being an undersized Canadian with Anthony Kiedis' haircut and having your nose mashed in and still dropping show-stopping dimes. It's about being an Australian demigod, passing up on a wide-open dunk in Game 7 and holding an entire city ransom, cause the other Australian you passed the ball to missed a free throw. It's about being a seven-foot-tall Uncle Fester raised on beyond expired Pepsi in Serbia and still developing a silky soft touch from malnutrition. It's about looking up The salary of a deep bench role player and realizing that all your hopes and dreams are never coming true. That's right everybody, it's about being physically talented beyond reproach, but still entertaining the criticisms of borderline broken-minded, hell-bound individuals – just cause they paid for a courtside seat. It's about slammer jammers and dirty dimes and whirling dervishes – dribbling in and out of multiple dimensions to produce every mathematically quantifiable outcome – and delivering them to the children of the world. It's about rising sea levels and receding hairlines. But most of all it's about taking it to the motherfucking paint. See you at the game.
Maria Isabel
New York Knicks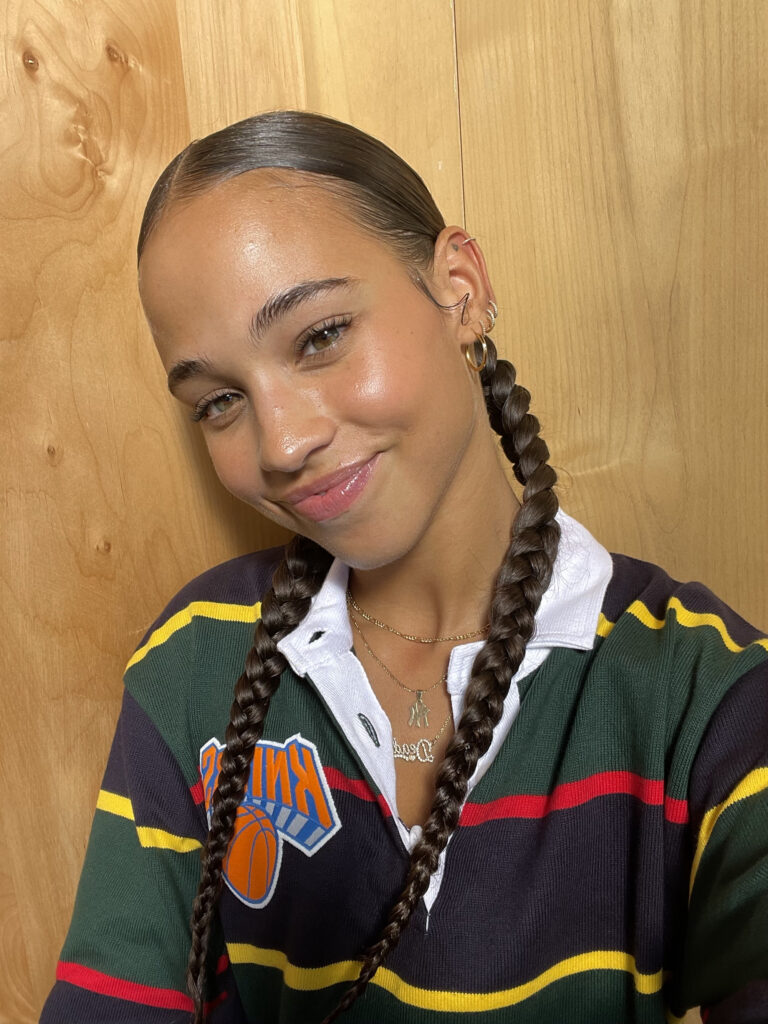 Only time will really tell what's in store for the Knicks this season, but I have some thoughts in the meantime. Aight so boom. We've got the Bronx's own Kemba Walker and I expect him to shine. Julius Randle led the charge last year, and he'll have an even bigger season this year, especially with Fournier and Walker's help. The man is elite. MIP to MVP? Hopefully, Barrett finds more growth in year three.
Tom Thibodeau is doing his thing and I'm here for it. Are we going to the Eastern Conference Finals? I'm not ruling it out. If the Bucks go on strike, we got this. But seriously, if our frontcourt stays healthy we're looking good down low. At very least, we're going a little farther than last year (the most use my Knicks jerseys have gotten in my lifetime). All this to say, I'm excited to see what they do this season. I love an underdog story gone right.
Stizz
Boston Celtics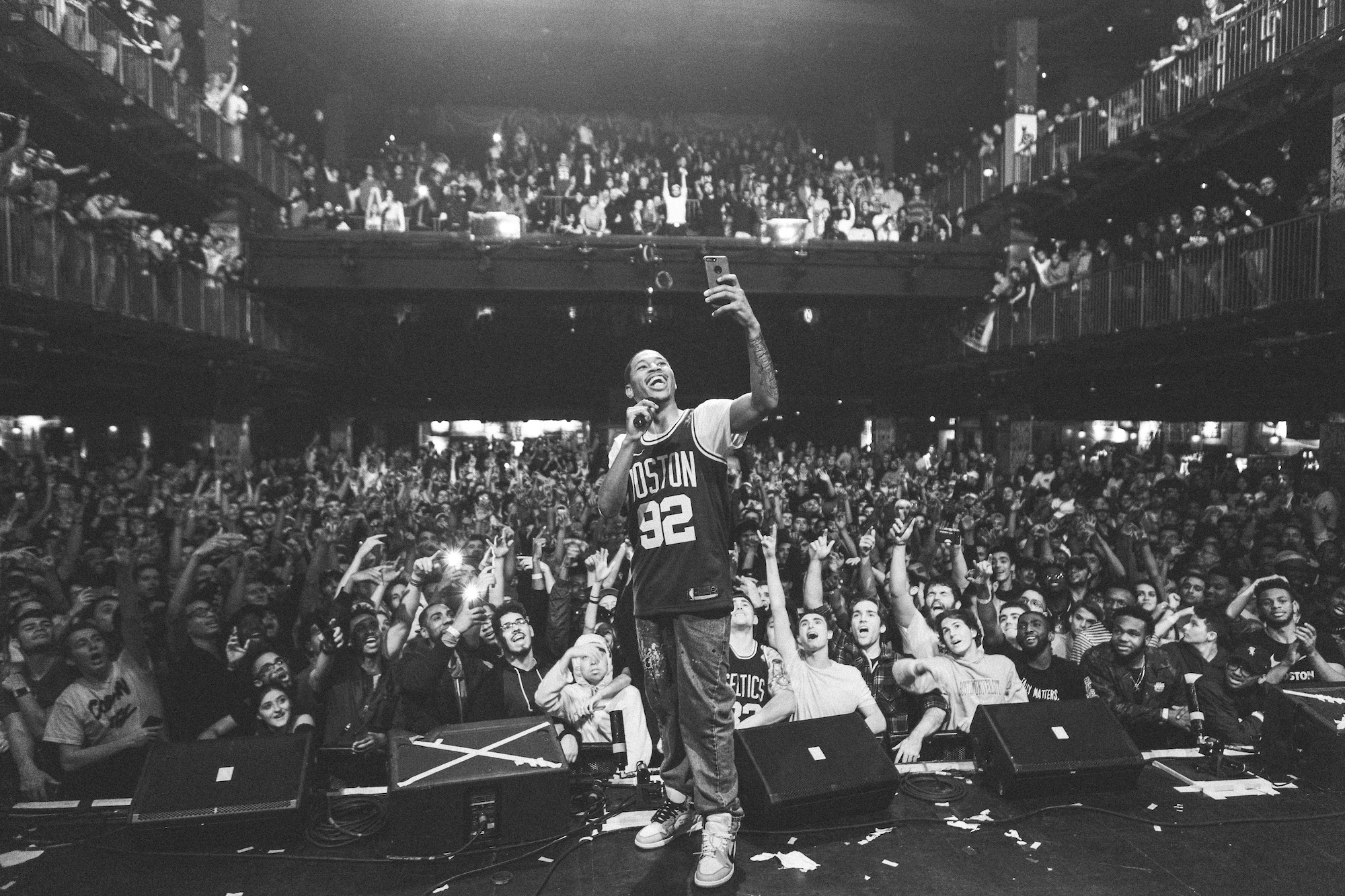 Well, I'm excited bout our young guys Pritchard, Nesmith and Romeo. I think we're gonna need a big year outta Rob Will too if we're gonna get far. I like seeing Al Horford still get up and down the floor and hit threes. Always excited bout our leaders Marcus JT and JB especially with Jayson saying he wants be more of a defender and make the team around him better — I think that mentality can get us over the hump. We'll see what happens but if the guys stay healthy we're in good shape fasho!
TM88
Atlanta Hawks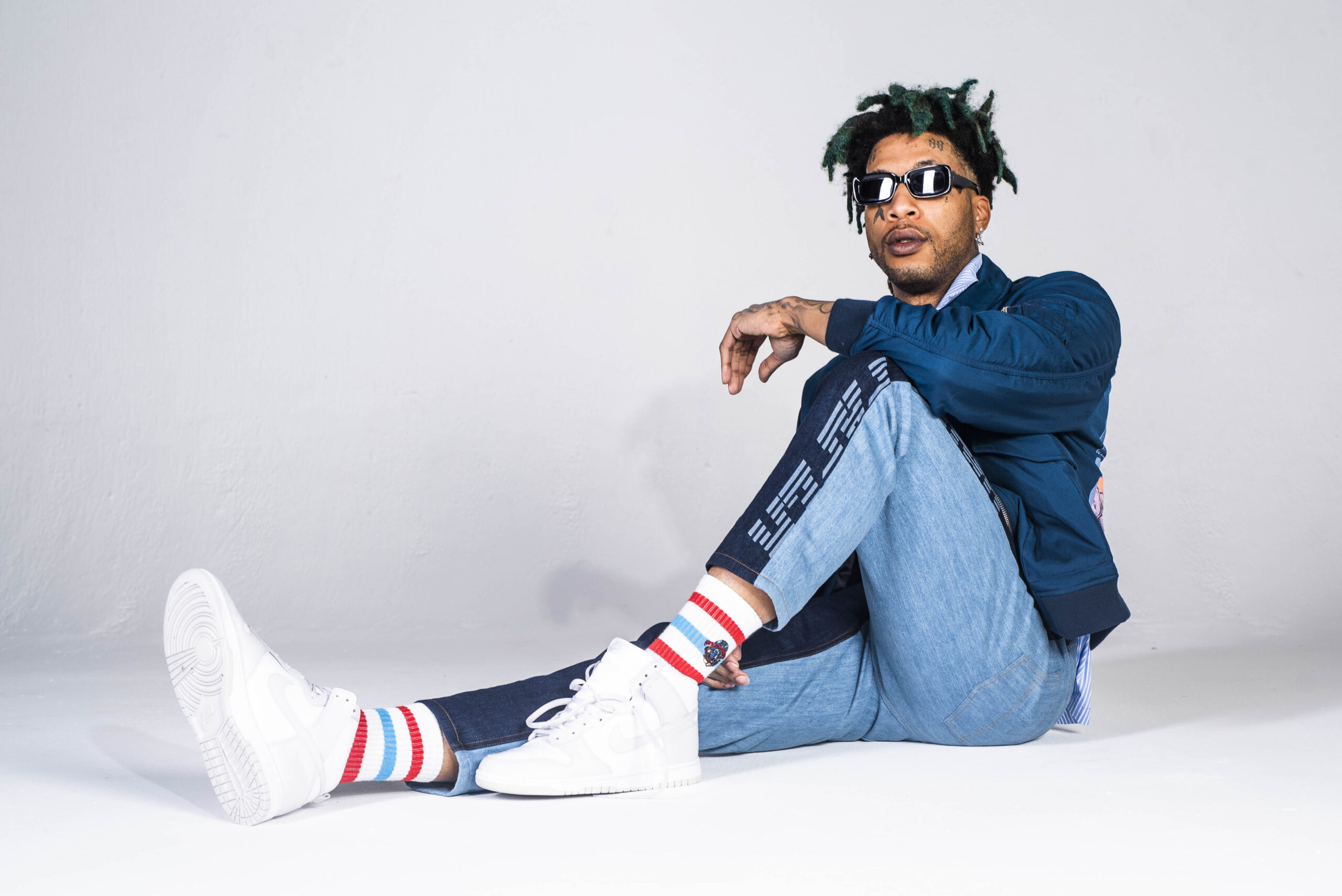 Man, my team, the Atlanta Hawks went crazy last year you know with Trae Young the whole gang came into the playoffs and started balling. You know what I'm saying and we almost made it to the championship but I feel like we can go very far this year with the new young rookies we got. We still got J.C., Capela, and we got Huerter. We can make it to the Finals. Nothing is going to be with ease but we are one of the hottest teams coming out of the east. Right now in a way I think the Lakers are the team from the west to beat but it's basketball and anything can happen.
Sebastián Yatra
Miami Heat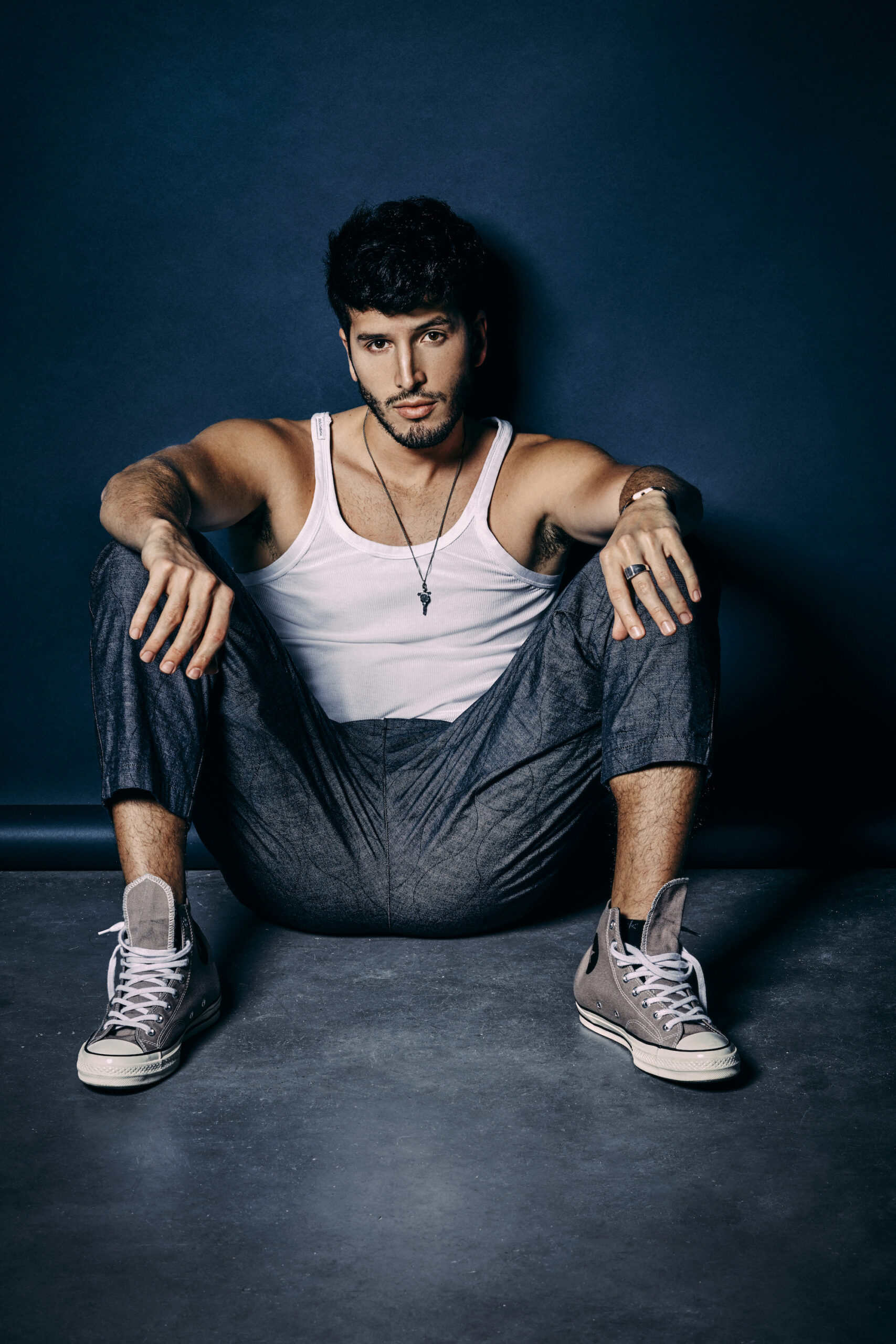 I didn't love the way the Heat played last season. It seemed that the final loss to the Lakers rendered Miami unable to regain the confidence shown during the "bubble playoffs." This season I'm sure that with the likes of Butler, Lowry, Bam, Adebayo, and PJ Tucker, the Heat will be able to complicate things on the court for any team in the league, and surely will be in the top four in the Eastern Conference.
Quinton Brock
New York Knicks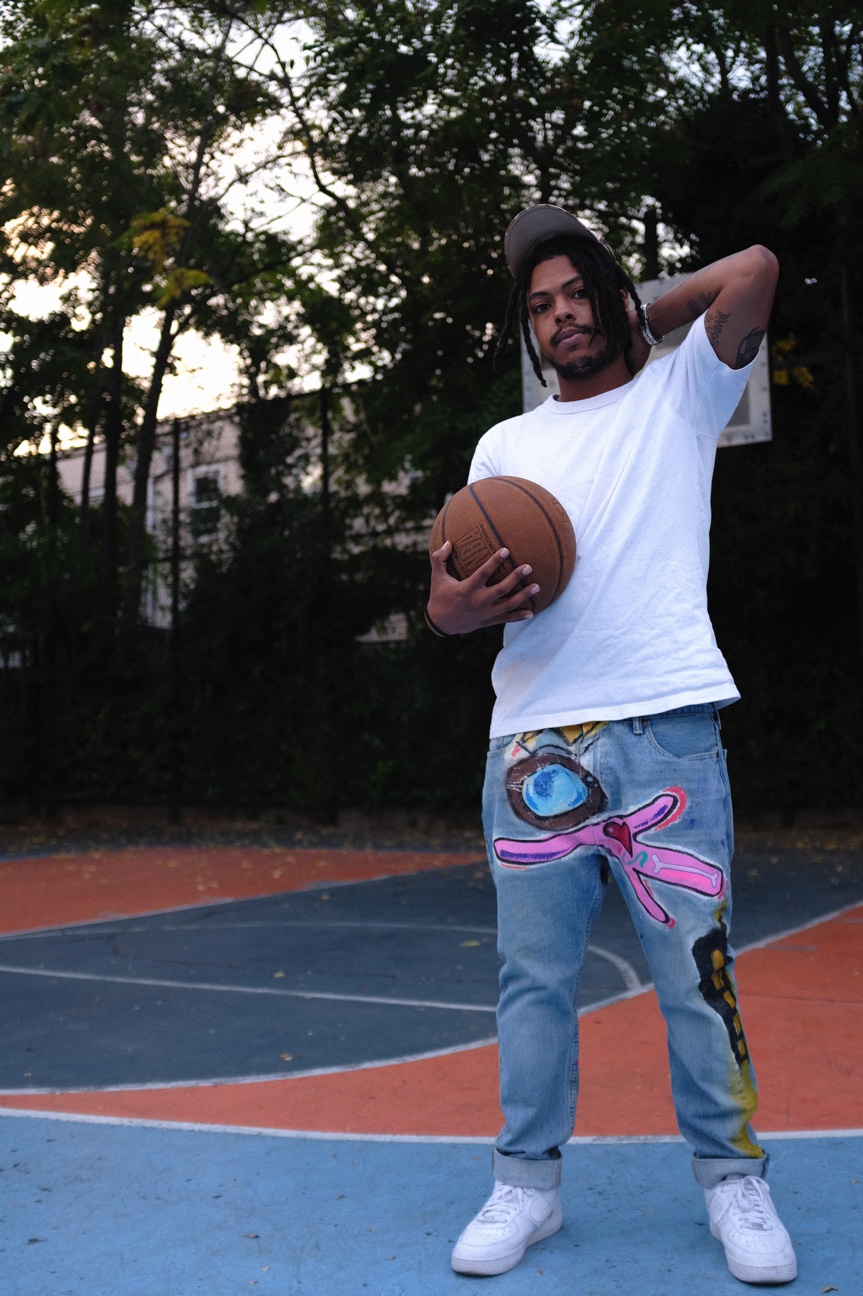 I grew up in Buffalo, NY way after the Braves had left the town. Without a hometown team of my own, the closest team to root for was the NY Knicks. LOL It's been a rough life, I can't lie, but I know our time is coming! 2021-22 is a statement year for the Knicks. Julius Randle & RJ Barrett will be even tighter! Now with Kemba Walker in the mix, and Derrick Rose as the 6th man it's looking promising that they win a playoff series! While the Bucks always look nice, for the final I've got to go with Lakers Vs Nets.