Lil Yachty lent a hand to Tame Impala for the newly remixed "Breathe Deeper."
"It was so amazing to work with Kevin [Parker] as I've been a big fan since high school so it was a pleasant surprise and honor to be a part of such an incredible song," Lil Yachty said.
Off Tame Impala's 2020 The Slow Rush, a literal eye-popping Lil Yachty glimmers with Kevin Parker in the colorful video. This is the first time the rapper and Parker's psychedelic project have collaborated. As if Lil Yachty was actually having a good trip, he instructs us to do the same: "Everybody shut the fuck up and start dancing."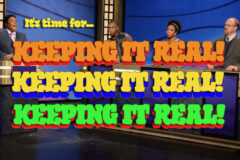 Tame Impala announced a new deluxe edition box set of The Slow Rush that is available for preorder, out February 18, 2022.
Both of the massive artists have been keeping busy, as Lil Yachty announced last month he would be part of the upcoming Pokémon Album, and Tame Impala is currently on their Slow Rush tour, hitting Outside Lands festival next on Halloween. SPIN wrote on Tuesday that Tame Impala is also stepping up to the plate to headline the Innings Festival in Tempe, Arizona next February.
The Slow Rush B-Sides & Remixes Track List
1. The Boat I Row
2. No Choice
3. Breathe Deeper (Lil Yachty Remix)
4. One More Year (NTS Version)
5. Patience (Maurice Fulton Remix)
6. Is It True (Four Tet Remix)
7. Borderline (Blood Orange Remix)
8. Patience