At 7 pm, when the majestic Red Rocks Amphitheatre, the legendary venue in Morrison, Colorado is glowing with the remaining light of day, the noticeably young audience for the triple-bill of Louis the Child, What So Not and Elderbrook is already throwing up in the aisles.
Elderbrook, born Alex Kotz, is aware of the heightened energy of the waiting crowd, but it doesn't interfere in his relaxed Zen state. He is sequestered in his cozy dressing room, which is outfitted like a high-end boutique hotel. There are quality snacks, designer bottled water and a chic bathroom.
He shows off a brand-new tattoo on his inner wrist. It's an acronym: WWPBD, which stands for "What Would Pooh Bear Do." The tattoo is a reference to the wisdom of A.A. Milne's beloved character. It's a reminder for Kotz to ask himself that question at pivotal moments in his life, or moments like this, when he has to ramp up for his performance.
This is Kotz's second night in a row at Red Rocks. His first coincided with the same date the Beatles played the iconic venue 57 years earlier, on August 26, 1964.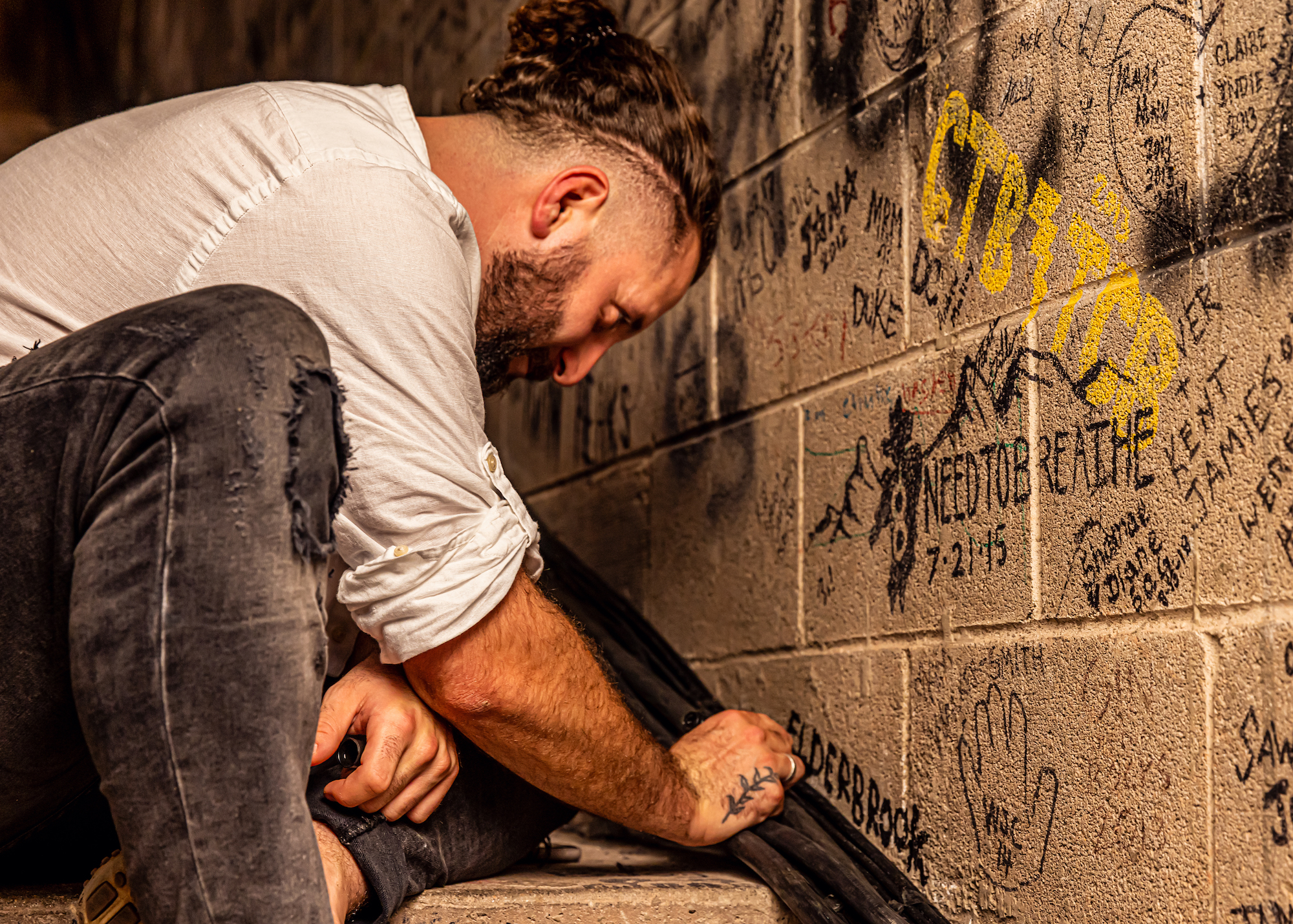 "Red Rocks is, you know, Red Rocks," Kotz says as he prepares for the stage, having made sure to write his name on the venue's famed hidden tunnel beforehand. "It's incredible and amazing. I've never played an amphitheater that goes up and the crowd is looking down at you. You can really see their faces."
Making eye contact with an audience has been a major deficiency for the British singer/songwriter, multi-instrumentalist and producer. The start of the pandemic coincided with the start of his partner's pregnancy with their first child. They spent time going on long walks, barbecuing and communing with nature. Upon the arrival of his daughter—whose picture flashes on his phone every time it lights up with a text message—he quickly adapted to being a hands-on father.
The remainder of Kotz's pandemic time was focused on songwriting in his home studio in the Hertfordshire countryside outside London. Kotz's musical style fits into a pliable space he shares with the likes of Rüfüs du Sol and Bob Moses, where their sync-ready sounds mold themselves to a dancefloor as easily as they do to a traditional stage.
Over the summer, when Kotz had the option to stay in the United States in between gigs or fly to England every week, he spent four days on the road and three days at home with his family.
"When shows started back up, it was great and I was so excited to play again," he says. "But I like to think I'm an extremely involved father, and it's quite difficult not being around my family."
This fall, he is back to a full-on touring schedule, including a solid month of dates in North America in October, for which he is bringing his partner and daughter along. Says Kotz, "Lockdown changed how I approach life. It changed a lot of how I behave and how I will be behaving going forward."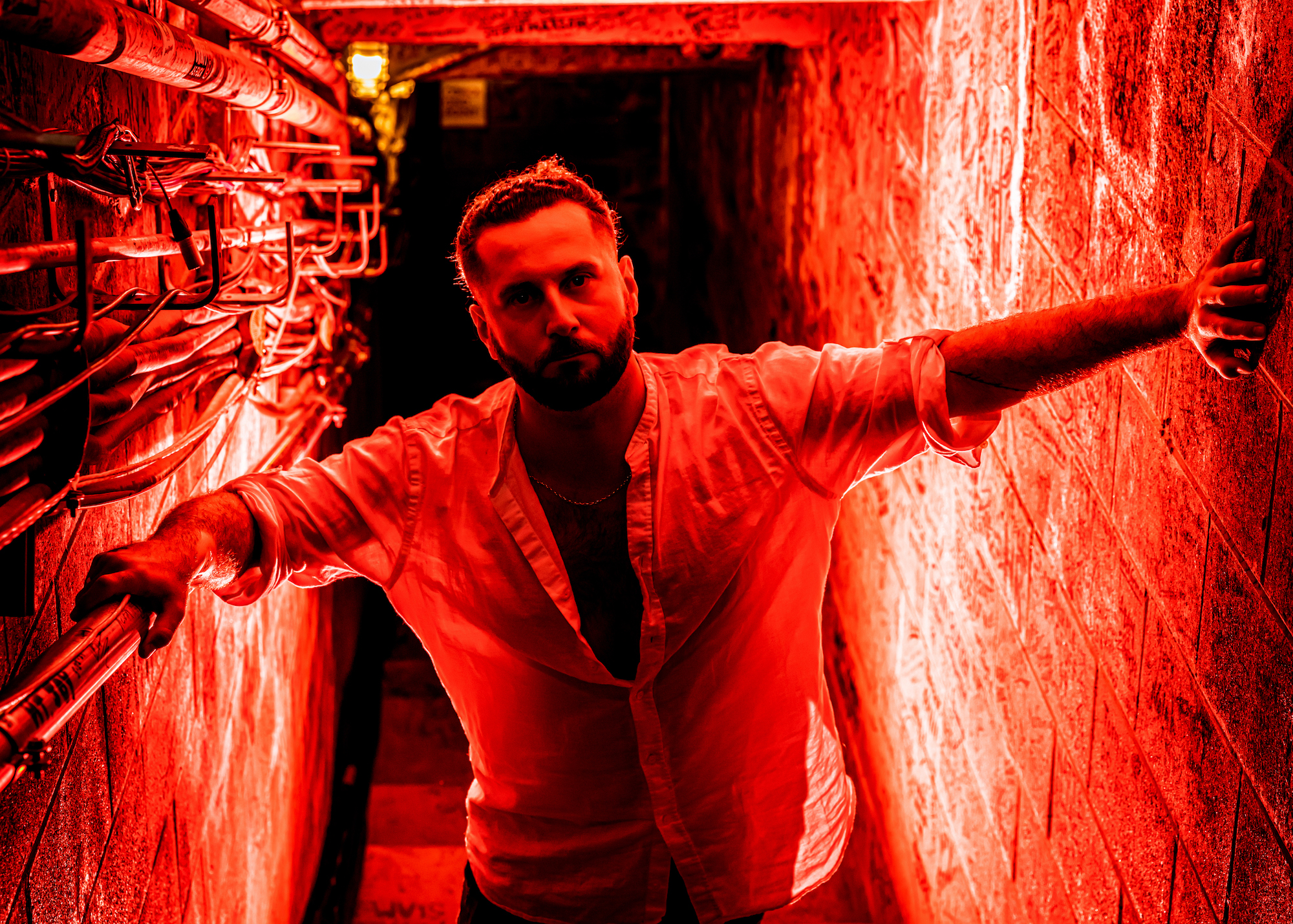 Kotz wrote 300+ songs, or ideas of songs, over the last two years, all of which he asserts are, "Timeless, global smash hits that will go down in history."
Four of these are on his new EP, Innerlight. They revolve around themes of looming fatherhood and big picture life lessons. "It's difficult for me to separate the anxiety I was feeling from becoming a father from the anxiety I was feeling from everything shutting down," says Kotz.
The EP's perfectly-tuned-for-all-tastes lead single, "Inner Light" is a collaboration with the aforementioned Bob Moses, the introspective "Dominos" is with tourmates Louis the Child, and the melancholic "I Will Find My Way to You" is with Emmitt Fenn. The EP is rounded off by one non-collaborative song, the vocal-focused "Broken Mirror."
"My album [2020's Why Do We Shake in the Cold] had more indie notes," says Kotz. "Going forward, my sonic direction is definitely going to be more electronic-based and this EP sums that up."
This is an expected shift for Kotz, whose biggest hits to date have been dance-oriented collaborations: the Grammy-nominated "Cola" with Camelphat, "Something About You" with Rudimental, his feature on Diplo's "One by One" and Black Coffee & Diplo's "Never Gonna Forget," plus his co-production with Diplo, "How Do You."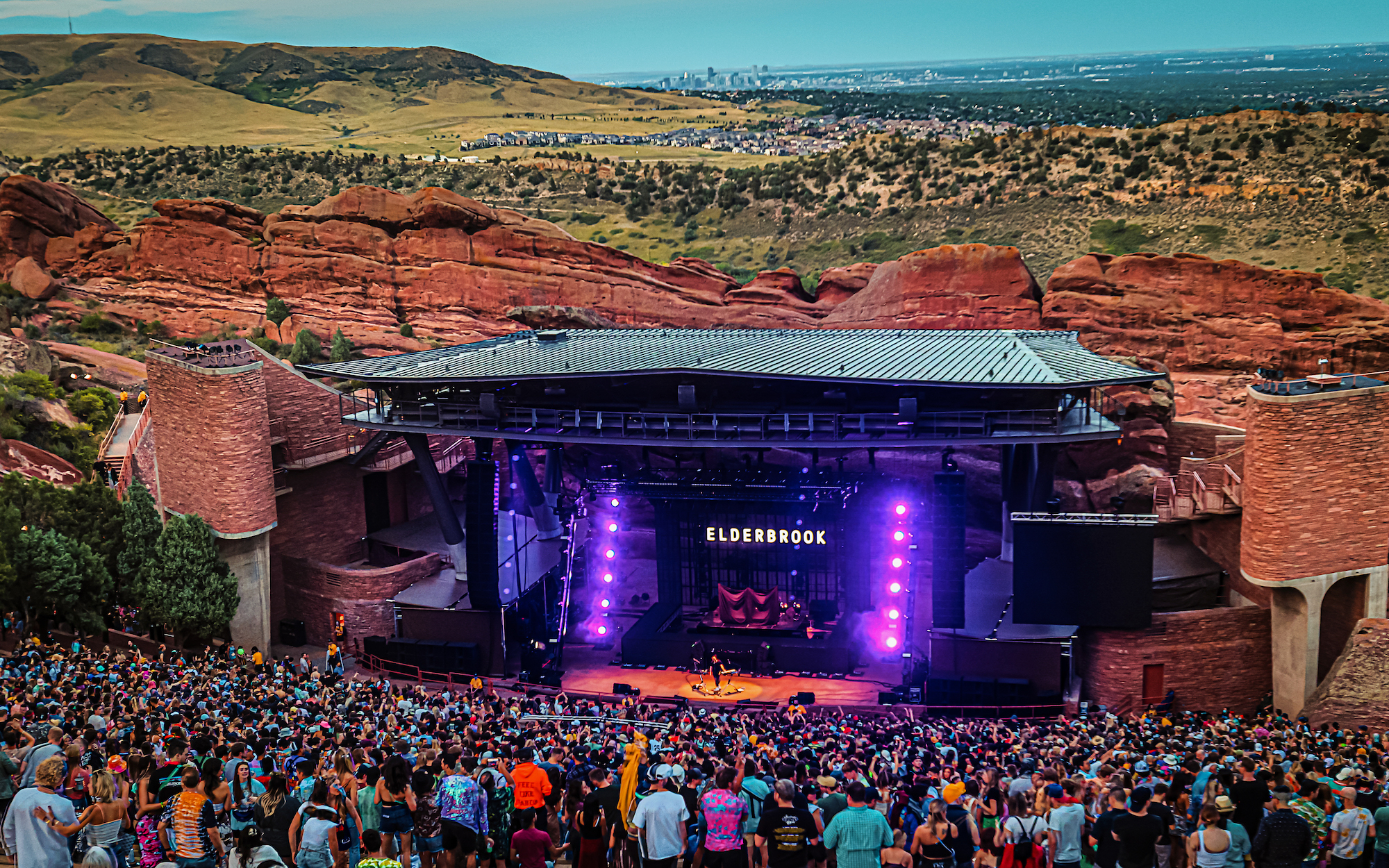 When Kotz takes the stage, it's that perfect moment of twilight when all Red Rocks' strategically placed lights are on, and the natural light is diffused and calming. Kotz leans into the setting with his one-man show where he controls all his sounds, sings and does his signature dance move of knees fused together, legs bent, alternating to the left and right. The dancefloor-driven nature of his music is obvious. It's just the right transition from Louis the Child, who, in addition to being headliners, also took on warm-up DJ duties and got the audience primed.
The pregame clearly began even earlier in the afternoon for this underaged crowd, who after ridding themselves of excess alcohol, carry on without a pause. Meanwhile, concert-goers walk through the vomit, oblivious and joyous.
Kotz is happy to be in front of a crowd, no matter what their state. "Being a musician in lockdown, it was difficult for me to feel the tangibility that what I'm doing is actually real," says Kotz. "I was writing songs, sending them off into the internet. Sometimes they'd be released and you'd see the numbers of people listening and think, 'Okay, this is going well.' But to go out and see people's faces again makes me feel like I'm doing what I always wanted to do, rather than sitting around in my underpants, uploading music."