It would be easy for a band to ask for a mulligan, if not forgiveness, as they shake off the rust from nearly 18 months away from performing in front of a live audience. But, Bon Iver isn't your average band.
Opening up Los Angeles' YouTube Theater (which sits adjacent to the massive SoFi Stadium that recently hosted the Rolling Stones, among other events), Justin Vernon and company performed a pair of shows that honored the 10-year anniversary of the group's second album, Bon Iver, Bon Iver. Though few realized it at the time and were hoping for another For Emma, Forever Ago, Bon Iver, Bon Iver ended up setting up Vernon for the next 10 years of his career with a growing willingness to experiment and explore different sounds.
Though that anniversary technically took place in June, obvious circumstances pushed these shows to now. And they didn't disappoint.
L-Acoustics (the company and secret MVP behind major festival events like Coachella, venues like the Hollywood Bowl and a number of other tours), built a custom sound system for YouTube Theater, which will give it a significant advantage in recruiting artists. Sometimes a pristine sound system, akin to the one built for this venue, could be too pristine, but here, it sounded as clean as any room in all of Los Angeles. While many bands are new to the venue's spatial audio technology that featured nearly 200 speakers stretching across and beyond the full width of the stage, Bon Iver knew how to make the most of it after using the same setup at a handful of shows in 2018 and 2019, in this setting. It worked especially well and added depth to songs like "715 – CRΣΣKS," "Blood Bank" and "Skinny Love."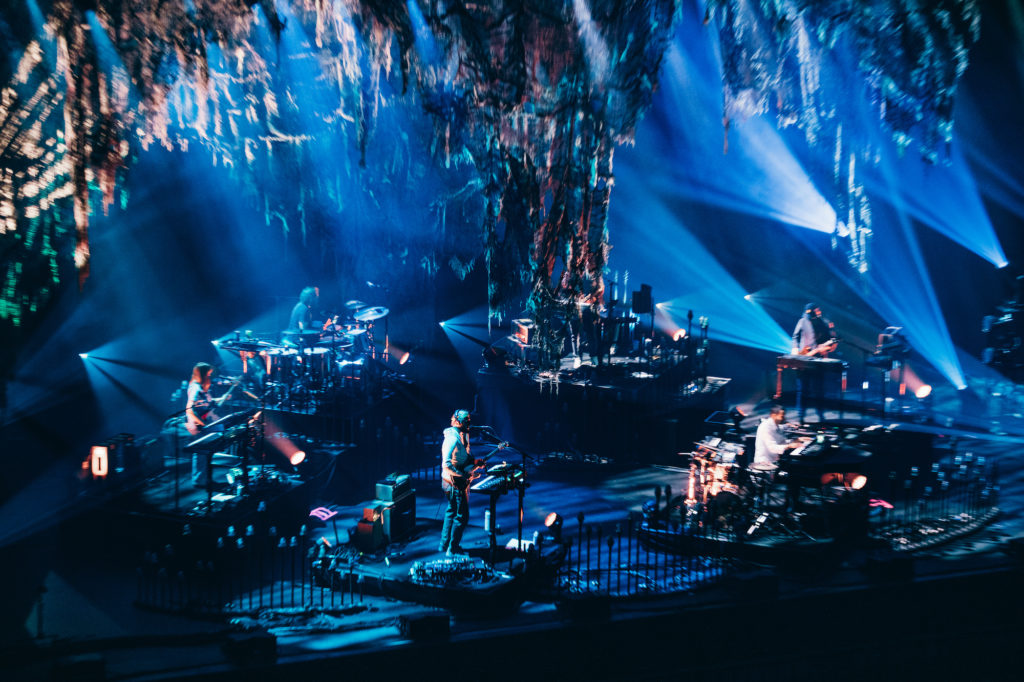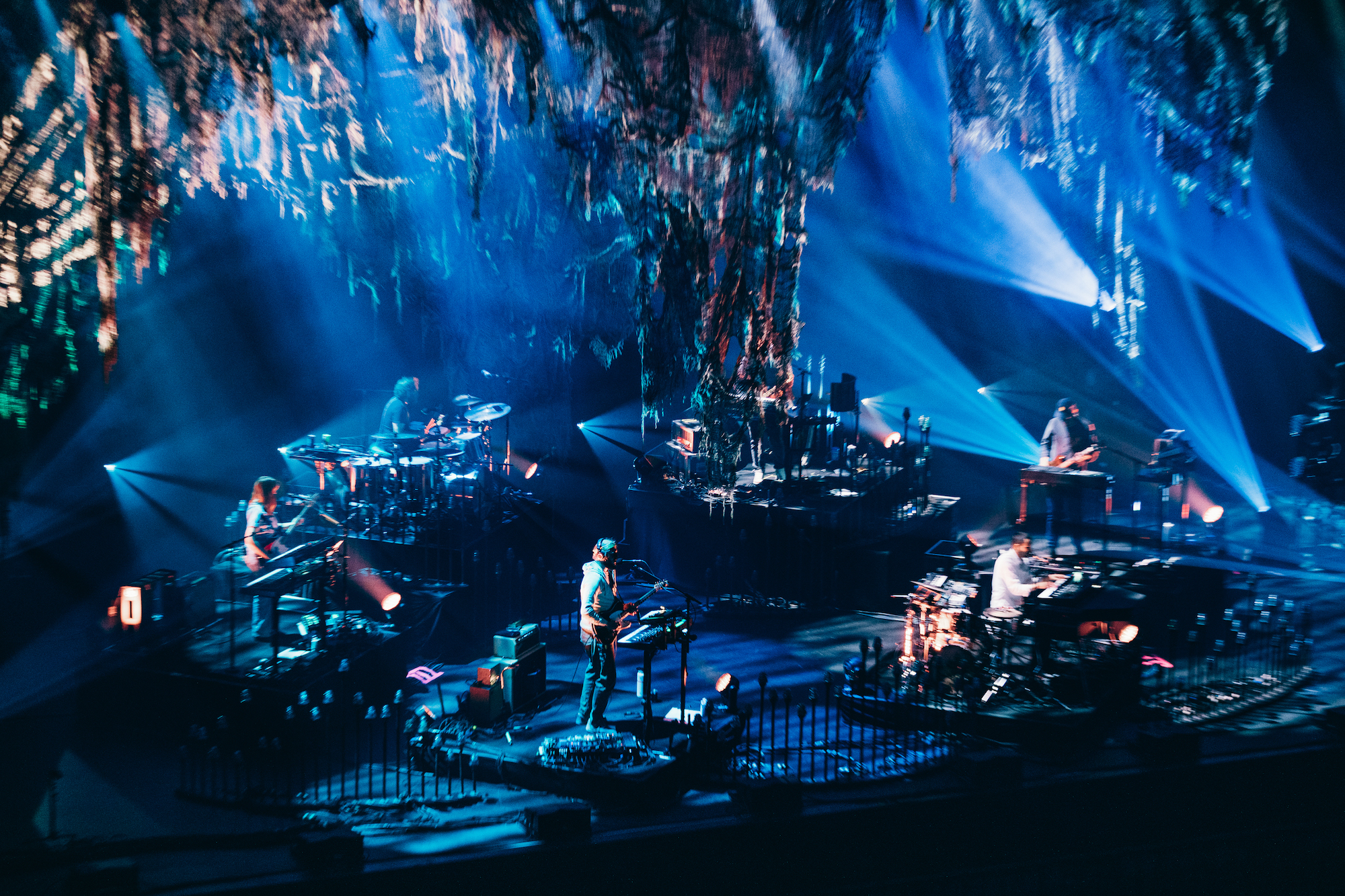 But it wouldn't be a Bon Iver show without a full visual experience to go along with this enhanced audio. The lighting was coordinated with each song, perfectly complementing the stage setup. Though Bon Iver, Bon Iver featured only 10 songs (something that Vernon himself noted), the band performed songs from across their catalog, blending the various directions they've taken over the years. The show also marked the first performance of "PDLIF," which was released last year as a benefit for Direct Relief and showed off the latest iteration of the touring band, highlighted by Sean Carey and Wye Oak's Jenn Wasner.
To see a band like Bon Iver in a setting like the YouTube Theater is impressive enough, especially when you factor in that the venue holds 6,000 people — considerably less than the amphitheaters the band will hit in 2022. If you factor in the enhanced audio experience and that you aren't standing in the middle of a dusty field hoping to catch a glimpse, a room like this may as well be the equivalent of using PEDs. However, it takes a great live band to capture that experience, and that's exactly what Bon Iver is in 2021.
Bon Iver, YouTube Theater setlist:
Perth
Minnesota, WI
Towers
715 Creeks
Heavenly Father
666
Hinnom, TX
Wash
PDLIF
U (Man Like)
Jelmore
Michi
33 GOD
Blood Bank
45
Stacks
Holocene
Calgary
Lisbon
Beth/Rest
Skinny Love
Flume
Wolves