Name Liam Howe
Best known for I am best known for my extensive pencil collection. When I work with an artist I often gift them a pencil: Lana Del Ray has one of my Blackwing 602's. Being a founding member of trip hoppers Sneaker Pimps also brings some welcome notoriety.
Current city London (Hackney)
Really want to be in I really want to be in Muro Leccese. It's a sleepy little town in Puglia, southern Italy. When you arrive in Muro it feels like you have stepped back in time. It's straight out of a 1950s Italian arthouse film: beautiful towering churches and silent piazzas a-plenty. On the ancient streets farmers sell their handpicked produce from the backs of three-wheeler vans. Locals buzz around town in dusty old Cinquecentos. Lots of creative folk have moved there in the last decade, and it's becoming quite an "artsy" community. Especially in the long languid summers. I feel part of this unpretentious little scene when I'm there. It's a great antidote to the sometimes overbearing music world of London.
Bizarrely, the local instrument of choice is the humble tambourine. Musicians spend years perfecting the art of playing it. Being a much poorer region than the wealthy north, historically and to this day, the musicians make their beloved tambourines from olive branches and bottle tops. They call them violino dei poveri—poor man's violin. Every band should have one. I do.
Excited about  I'm excited about releasing the fourth Sneaker Pimps record. It's been a shocking 18 years since the last record Bloodsport. The album is called Squaring the Circle, which is a reference to a time-honored mathematical conundrum, but also a saying that implies achieving the impossible. And in finally completing it, it feels like we have done just that.
My current music collection has a lot of  I'm listening to a geographically disparate mix of folk-influenced music from the '70s. The last on my turntable were: the all-too English band Pentangle, the Canadian singer-songwriter Ellen McIlwaine, the Native American Buffy Saint Marie, the fabulous Chicago-born Terry Callier, Brazil's perpetually smiling Sergio Mendes, and the often-overlooked Tim Buckley (who, controversially, I have always found superior to his son Jeff). And that's just the Americas and the UK.
And a little bit of  I have a penchant for esoteric electronic music. The stranger the better. I am really loving the new Koreless album Agor.
Don't judge me for  Owning Lionel Richie's album Can't Slow Down. "All Night Long" is a fabulous composition and when I DJ'd a lot in the '90s I would always play it as the final sorry-we-can't-party-all-night-long-you-gotta-go-home-now song. Somehow it's sublimely life-affirming.
Preferred format  Vinyl is by far my preferred format. I didn't have a turntable when I grew up, so I listened to cassettes. But as soon as I got into dance music, vinyl became an obsession. I heard Andy Weatherall's remix of Saint Etienne's "Only Love Can Break Your Heart" on John Peel's radio show and just had to buy the 12". I was a poor art student at the time and I blew my entire student loan on a pair of Technics 1210s so I could play it. Since then I have accumulated thousands of records, mainly from charity/thrift shops from around the world (a great pasttime for when you are on the road). I recently bought myself a very fancy Linn Sondek SP12 player. But secretly I still prefer the old Technics.Despite the dominance of streaming and single culture the album format is still really important to me. So, vinyl helps reinstate its importance. Without albums—if artists just released endless one off hits—we would not have the distinct creative periods within their careers. There would be no Thin White Duke or Ziggy Stardust, only a bunch of marooned popular releases. We would only have Bowie's greatest hits. And wouldn't that be sad. Having said all that, streaming is bloody good isn't it.
5 Albums I Can't Live Without:
1
Brilliant Trees
David Sylvian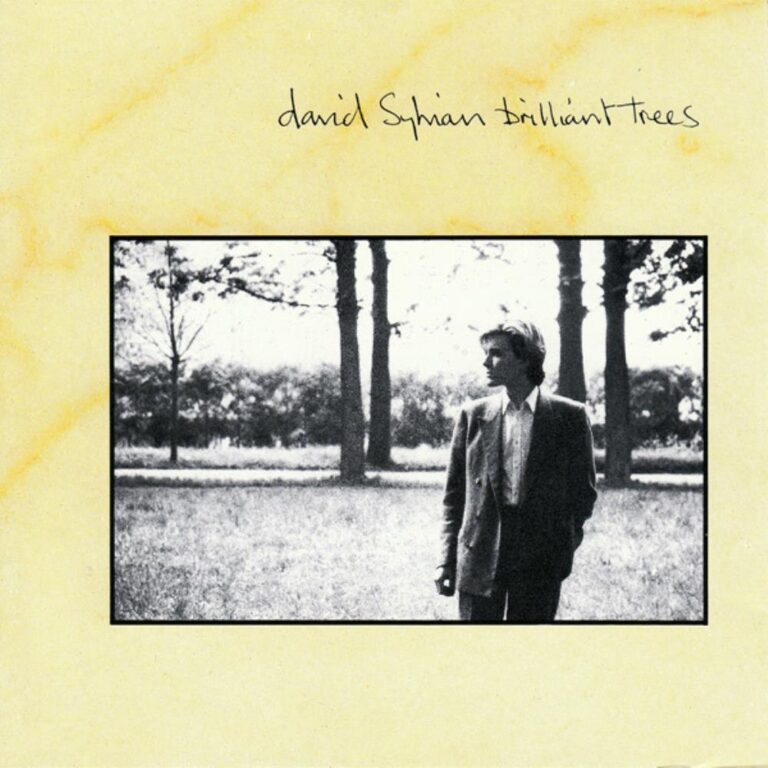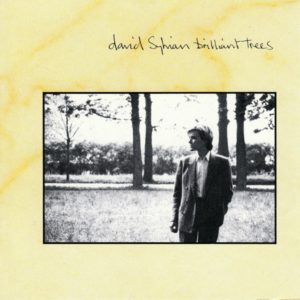 When I was 13, I really got into the band Japan via a live album that my brother played me: Oil on Canvas. It was released after their breakup, so I had missed the boat really but listening to it gave me a sense of phantom nostalgia. I began to follow David Sylvian. His first solo release was Brilliant Treesin 1984. It blew me away. Being a mainly electronic music fan by then (Kraftwerk, Depeche Mode) this was my first encounter with guitars and jazz and real musicianship. I did not know how to process it at first but soon enough I was seduced by it and the cassette was played until it was worn out (I literally had to by a second copy). It was only a couple of years later that I met Chris Corner (the other Sneaker Pimp). He was the brother of my first girlfriend. We totally bonded on this record and Sylvian's second Secrets of the Beehive. When I met Chris, I taught him some basic guitar chords. But very quickly he surpassed me and could play all the Sylvian tracks we knew. It's not only the music that influenced us but the lyrical approach, too.
2
Stevie Wonder's Journey Through "The Secret Life of Plants"
Stevie Wonder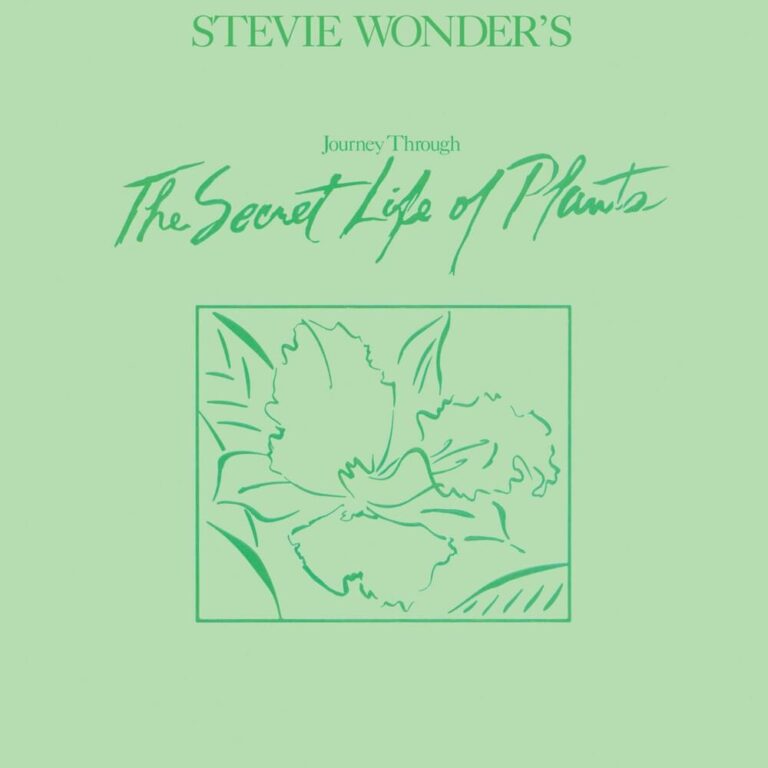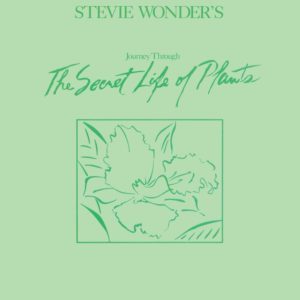 Whilst I was feverishly expanding my record collection in the early '90s (I was desperate to be a DJ), I came across this record in a charity shop for 50 pence (40 cents). Having grown up in the '80s I thought Stevie Wonder was just the guy who sang "I just Called to Say I Love You", which, to a trying-to-be-cool teenager was somewhat naff. This record rectified my misguided opinion of Mr. Wonder. Getting it home I played all four sides totally enchanted. It is a journey indeed. It's an ambitious record, composed as the soundtrack to a pseudoscientific documentary about the power of plants. It was quite a radical idea at the time to try and musically translate filmic content into what are ostensibly pop songs. The record pretty much freaked his fans out—in the wrong way. It was a far cry from his previous release, the super successful Songs in the Key of Life. But his followers didn't have to worry for too long as he came back with his biggest record ever (in the UK) Hotter than July.
I know Journey…isn't as seminal as Inner Visions(which I dearly love) but this was my fist Stevie and firsts are always special.
3
A Walk Across the Rooftops
The Blue Nile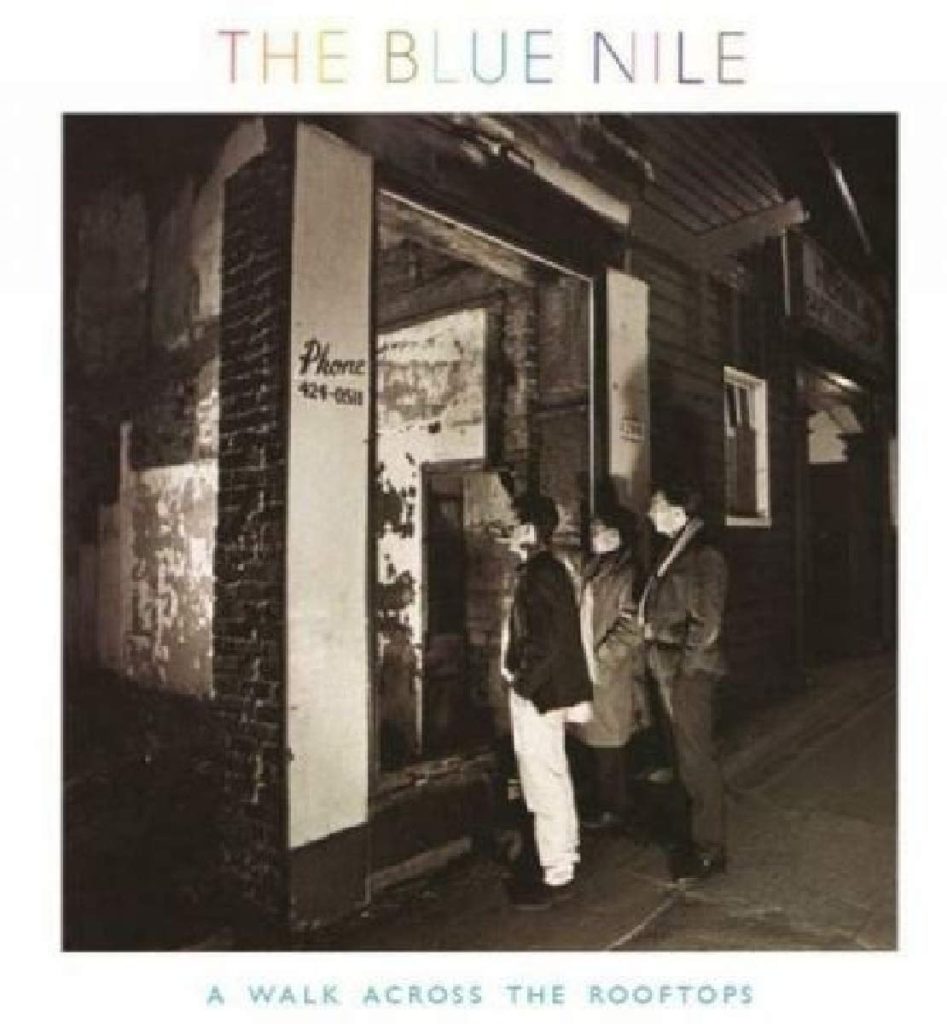 When Sneaker Pimps started touring we were pretty naive. Some of us were fresh from art school and thought we knew every important record that was ever made. This was far from the case as it turned out—there's always new music to discover. Our live sound engineer at the time would use a trusted CD to calibrate the venue's PA before we sound checked. This happened to be The Blue Nile's A Walk Across the Rooftops. The reasoning being, he said it was the best engineered/best sounding record that has ever been made. At first, I didn't know what to make of it, as it wasn't brooding and beat-driven (like the music we were all listening to on the tour bus) instead it's a wistful, thoughtful record, deeply honest and unapologetically emotional. Since falling in love with it I have become great friends with Paul Buchanan, the main guy, and we have been threatening to do a collaboration for many years. Hopefully, it will one day appear.
4
Music for People in Trouble
Susan Sundfør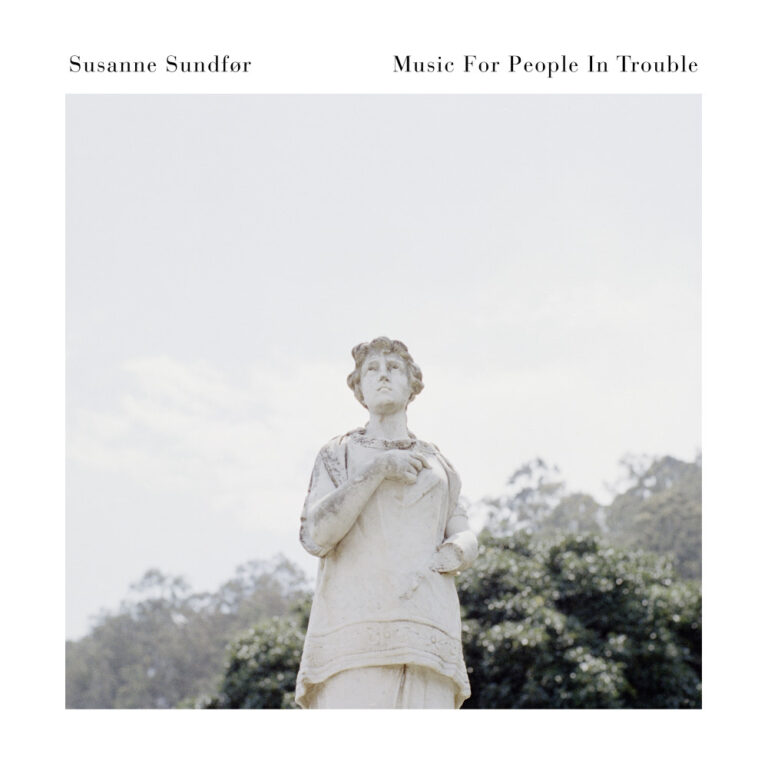 I was watching a tribute concert for the wondrous Scott Walker and Susan Sundfør came on and totally stole the show. This really put Sundfør back on my musical radar. A few months later she released Music for People in Trouble and I was instantly smitten. Unlike her previous synth-pop records this album is a fragile and understated folk masterpiece. The songs are profoundly ingenious and seem to connect directly to the soul (not that she or I believe in a soul as such). She had had a bit of a mental breakdown after her previous album, and in response she wrote this record as an offering to those who are mentally struggling to cope. Likewise, I am prone to mental instabilities and this record has truly helped me through some tough times. So, if you are in trouble put this record on.
Also, anyone who samples Karl Heinz Stockhausen is a friend of mine.
5
Blond
Frank Ocean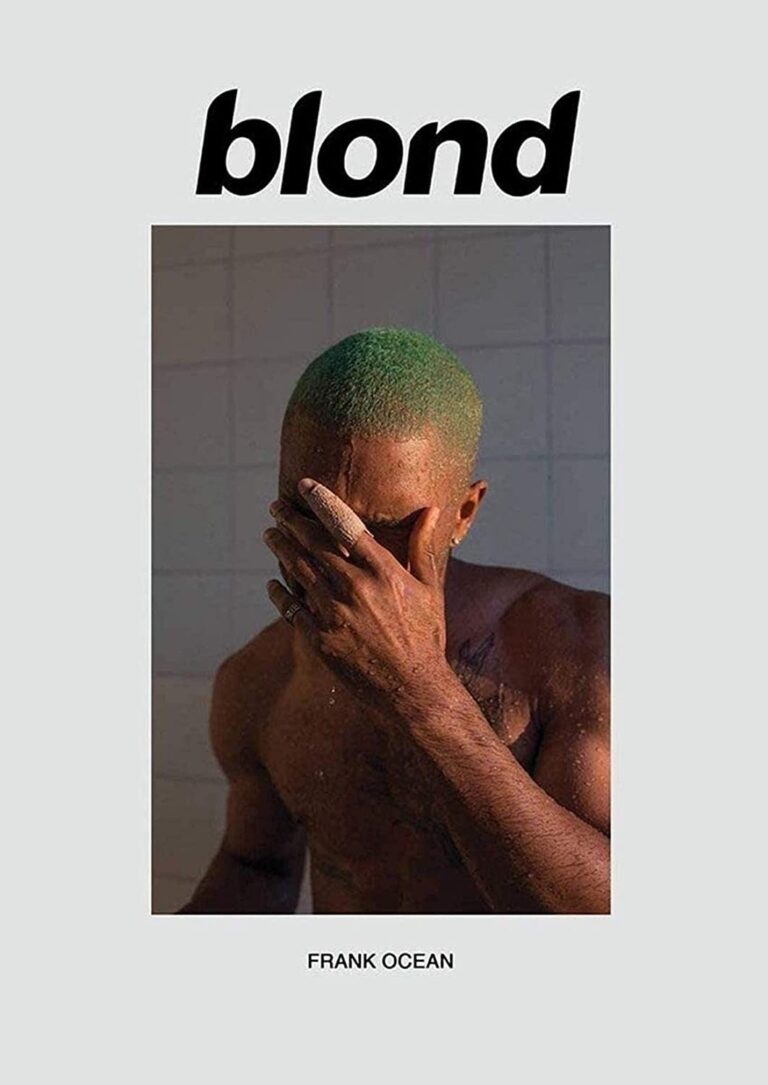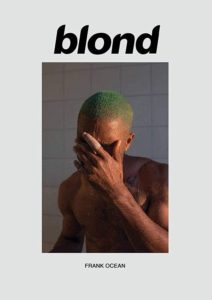 I'm always listening to and making new music (writing and producing with FKA Twigs has been a high point), and I'm torn between many modern records for this last slot. However, even though Frank Ocean's Blondis five years old, it's still as fresh as a daisy. It definitely deserves to be in my top five. My teenage daughters played Channel Orangeto death so when Blond came out I was already a super fan. Not only is Blond a modern touchstone for R&B excellence, it also has a lot of personal memories for me. Blasting it out of my car and watching my kids grow up. It's full of the best kind of nostalgia, the kind that can be sad but still makes you happy.