Firstly, no one is recommending that you carry out a bank robbery, but it is unrefuted that a good heist movie or car chase needs a good soundtrack. 
When Edgar Wright put together the movie Baby Driver, the soundtrack wasn't just an afterthought, it was integral to the whole movie. The main character Baby suffers from tinnitus and listens to his iPod constantly to drown out the ringing from the affliction. 
The 1990s saw some great movie soundtracks including Judgment Night, which had the tenacity to pair bands from different genres together such as Cypress Hill and Sonic Youth. 
Here are some ideas for your own soundtrack to a heist, that will hopefully remain in your imagination only. 
Why are heist movies linked to great tunes?
All movies need a soundtrack, and often that will be made up from either original music, previously recorded songs, or a mixture of both. 
One of the most successful heist movies, Ocean's 11 went down the route of a mixture of original and previously released music. Combining the talents of David Holmes and hugely popular artists such as Elvis, made for a perfect soundtrack. 
The Ocean's trilogy, plus the rather poor spin-off, are all in the top 10 for most successful box office releases, as far as heist movies go. 
Music in movies is there to add tension, excitement, and to calm the audience. It can be an integral part of a scene, and in some cases, it will help that moment to become famous. The ear cutting scene in Reservoir Dogs is forever linked to Stuck in the Middle With You by Stealers Wheel. 
However, it isn't just movies that connect crime and music. 
Grand Theft Auto's radio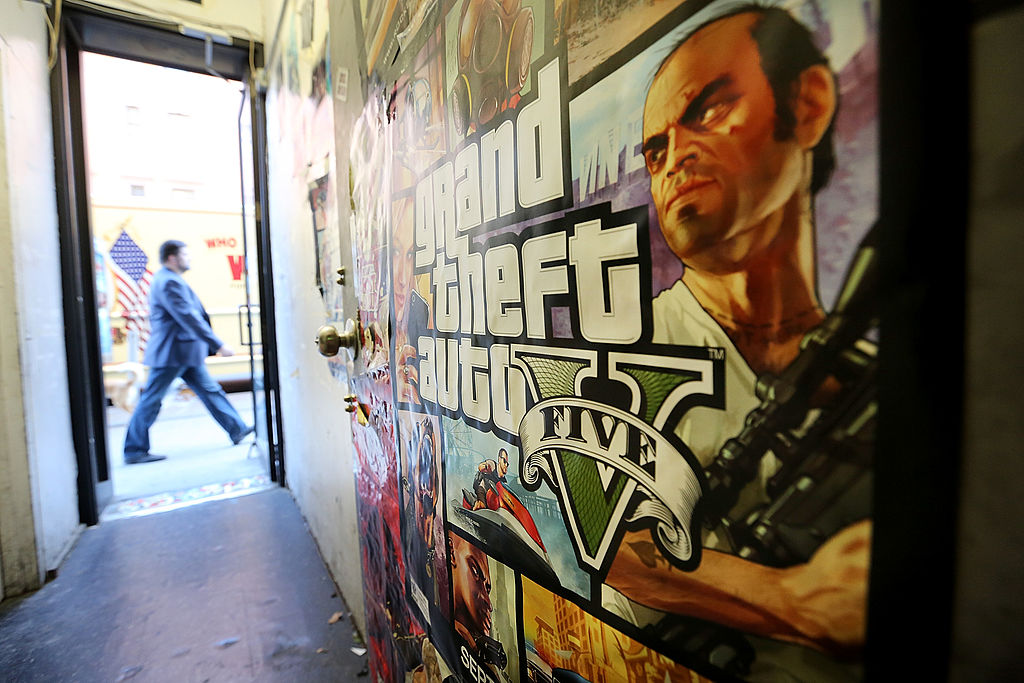 Rockstar Games also saw the potential to link crime to their new game when they were developing the original Grand Theft Auto. The radio that comes on whenever the player enters a new vehicle was only included because the audio team ignored the wishes of their bosses. Now, however, it is a major part of the series. 
There are a number of different radio stations depending on where you are physically in the game. All of them feature advertising, chat shows, and importantly, commercial songs to fit the driving action of the game. 
If you want to check out the bands that the developers thought appropriate to this crime-ridden game, then you can listen online. The official Grand Theft Auto radio playlists are available on Spotify and iTunes. 
Music for a casino heist
Casinos seem to be fair game for Hollywood movies. They have been featured in the Ocean's trilogy, 21, and the recent Army of the Dead. 
The zombie flick, Army of the Dead, also used Elvis on their soundtrack. Oddly, for an all-out action-heist movie, the soundtrack was subdued. In the epic battle on the gaming floor, the gang is running past casino games, or kaszinó játékok if you are Hungarian, and the music is tempered. 
However, the opening credit scene is raucous and plays the whole of another Elvis song, Viva Las Vegas.  
The best songs for your own playlist
Making playlists can be an enjoyable way to revisit forgotten songs, and it can be good to put them together for certain purposes. 
No one is saying you should carry out a bank robbery or get chased by the police. But, your own soundtrack can help with motivation for work and exercise. It can also be highly enjoyable when driving alone or playing video games. 
Here are some song ideas to help make up your soundtrack.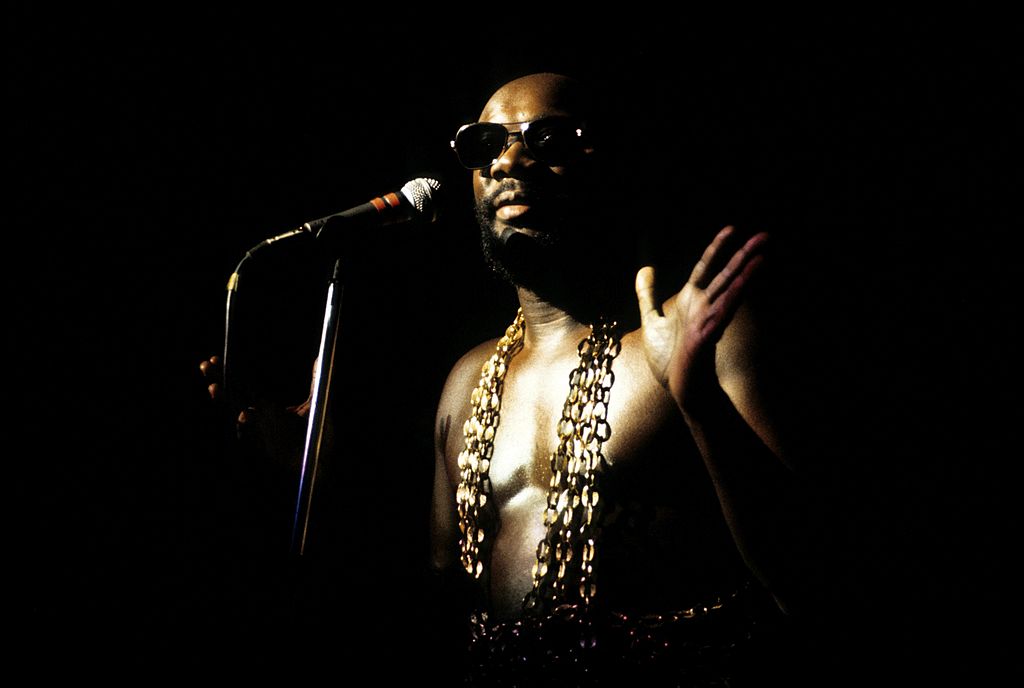 Walk on By – Isaac Hayes or Dionne Warwick
For that moment when someone spots the robber inside the bank. It happens in every crime movie.

Rebel Girl – Bikini Kill

Sabotage – Beastie Boys
All action crime movies need some noise. Beastie Boys and Bikini Kill can supply it.
La Ritournelle – Sébastien Tellier
This luscious piano-based track is perfect for any driving scene that doesn't involve being chased. The full 7 minute version is a must.

Cannonball – Breeders

Only Shallow – My Bloody Valentine
Although the latter is known for 'noise' and perforating eardrums, this track is surprisingly melodic, once you get past the intro.
How Soon is Now – The Smiths
Robbery movies are generally about need, greed, and wanting something quickly.
Steep Air – Sleater Kinney
At around 1.35 minutes into the song, the music changes to an ominous beat that would work well when in a robbery scene.
Worry With You – Sleater Kinney
One more by this band because its a lot more upbeat
Burn my Shadow – Unkle
Music for the closing credits.
The 21 soundtrack
There was a different type of casino 'heist' movie about 13 years ago. 21 was based on a book about a group of MIT students who tried to take down some Las Vegas casinos. 
They succeeded in taking the blackjack tables for hundreds of thousands of dollars by counting cards. The soundtrack to the movie is well worth a listen to and includes Moby, The Rolling Stones, Junkie XL, and LCD Soundsystem. 
The best way to take down a casinot in real life is to register and claim the free sign-up bonus. Using this to play blackjack and slots means you won't break the law, and you can listen to the 21 movie soundtrack while you do it. 
Summary
Putting together songs for a fake heist is just a bit of fun, and a way to spend some time. But, it is an interesting way to make up your own soundtrack. 
Some movie soundtracks have influenced how music was made afterward, and some songs have changed the way video game music is used. Music is very powerful and is used in movies to help shape how people react to different scenes. If you have some time to kill, search out music you have never listened to and make your own playlists to fit different events.