There are many songs from the 2000's that make us want to peek out a window on a rainy day and gently rub our fingertips against the glass while thinking about life. In the era of low-rise jeans, velour tracksuits, and denim disasters, sorrowful tunes did exist and were some of the best of entertainment. Each decade brings a plethora of music with it, some of which motivates us to work out for three hours and some that we use for wallowing, consolation, solace, or simply ugly crying when we need it. We all have our go-to sad songs, which serve as comfort blankets in those all-too-frequent times of need. So, grab a pint of your favourite ice cream and your nicest headphones, and listen to our pain-relieving music.
Sia – Breathe Me – Many people seem to forget that Sia existed long before she had mainstream singles like Elastic Heart and Chandelier, but she did, and this song is one to remember. The lyrics speak for themselves, and Sia's voice communicates fragile insecurity, taken from her 2004 album Colour the Small One. It's also a song that starts a crucial discussion about dark thoughts and the necessity to reveal the anguish of someone desperate for help.

Johnny Cash – Hurt

– On paper, a country music icon covering Nine Inch Nails sounds horrifying — and initially Trent Reznor agreed. Johnny Cash's final success, recorded less than a year before his death, was 'Hurt.' Cash's scowling baritone had been worn down by ill-health. Still, the cracks in his voice assisted the Man in Black in turning Reznor's petulant angst fest into his own all-American tombstone. The film added to the sadness by intercutting photographs of the ailing but dignified Cash with images of his wife June, footage of his former triumphs, and pictures of the crumbling, dilapidated House of Cash Museum in Tennessee.

Adele – Someone Like You

– Adele is the queen of power ballads, and Someone Like You is right up there with her greatest. Adele's voice can soar over a 30-piece orchestra, but she's only supported by a simple piano part here as she addresses an ex who has gone on and found a new love.

3 Doors Down – Here Without You

– This popularised song of the 2000s was created by the 3 Doors Down crew, led by Brad Arnold. Arnold speaks of missing that special someone and the loneliness he feels in Here Without You, which reached number five on the Billboard Hot 100. According to an interview, the song is about his ex-wife, and while he didn't write it for her, she was the main inspiration for the thought process. Because the lyrics indicate how she is still in his dreams, he thought of it as a cheerful song rather than a sad one. Of course, it's all a matter of interpretation, but it's still a tragic commemorative piece worth noting.

Taylor Swift – Death by A Thousand Cuts

– Taylor Swift has made a career out of mining the intricacies of her personal love life, but for Lover's Death by a Thousand Cuts, she took a different method, borrowing inspiration from the Netflix rom-com Someone Great. The song itself is classic Swift. She paints a vivid picture of ghostly bars, boarded-up windows, and harsh hungover mornings in the dazzling Jack Antonoff production. Death by a Thousand Cuts depicts the natural consequences of a breakup and how the agony manifests itself in subtle, unexpected ways rather than all at once.

Amy Winehouse – Back To Black

– Amy Winehouse was a talented songwriter who could create heartfelt lyrics with a lot of attitude, all set to slow tempos, and Back to Black is no exception. As she tells about being left for another lady, you can hear the sadness and despair in her voice. Her tumultuous relationship with her ex-boyfriend, Blake Fielder-Civil, was widely publicized. This song is relevant for anyone in a similar circumstance, perhaps because of her own artistic rawness. Unfortunately, when you're in it, you can't consistently articulate why, and you start to feel hollow inside as if you've become accustomed to the destructive cycle. And that can be excruciatingly painful.

Rihanna – Close to You

– Rihanna's 2016 album ANTI deftly stripped away much of the glamour and glam of pop stardom, allowing her to express herself more fully as a vocalist. That resulted in several emotional songs (Higher, Love on the Brain, Needed Me), as well as Close to You, a haunting piano song about a love dissolving in slow motion that serves as a follow-up to 2012's Stay.

Hinder – Lips of An Angel

– The conflict between the one you have and the one you want was captured in Hinder's mid-2000s song. It's difficult to ignore that the chorus also communicates this dilemma. When Austin Winkler left the band three years ago to seek rehab, the platinum-selling rockers went through some growing pains. Still, Marshal Dutton stepped in to aid with production, writing and eventually filling the lead vocals role.

John Mayer – Dreaming With A Broken Heart

– Dreaming With a Broken Heart by John Mayer shifts from a delicate piano ballad to a chugging blues-rock jam, demonstrating the variety of Mayer's talent that propelled him to stardom in the 2000s. His scratchy, breathy voice is perfect for songs like this: smooth and sensual on the surface but emotional on the inside.
Beyonce – Irreplaceable – Irreplaceable, a chart-topping anthem to understanding your worth and refusing to let anyone try to diminish it, was Beyoncé's departure from the delicate love songs. The song serves as a prologue to some of her meatier work on Beyoncé and Lemonade, as it depicts her quickly kicking an unfaithful former flame out the door.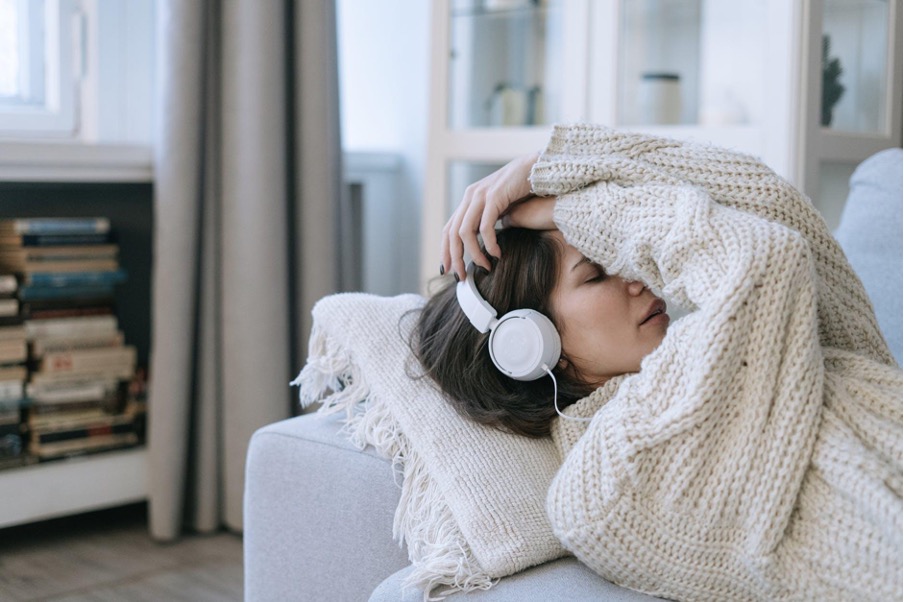 There's nothing like the feeling you get from a great sad song. Which of these are your favorites?