On April 10, 2001, Thursday released Full Collapse on Victory Records. At the time, a handful of punk and alternative publications thought the New Jersey-based rockers might be on to something, but mainstream outlets like Rolling Stone and Pitchfork found it to be underwhelming and confusing. It sold under 1,000 copies the week of its release and caused an insurmountable divide between the band and the label.
Just under a year later, Full Collapse landed on the Billboard 200 (peaking at No. 178) and Thursday had become undeniably one of the biggest influences on the rising emo scene that would soon take over the rock world. Their commercial success was just beginning, with "Understanding in a Car Crash" continuing to grow in popularity both within and beyond the Warped Tour crowd while major record labels fought for Thursday's next album (2003's War All the Time).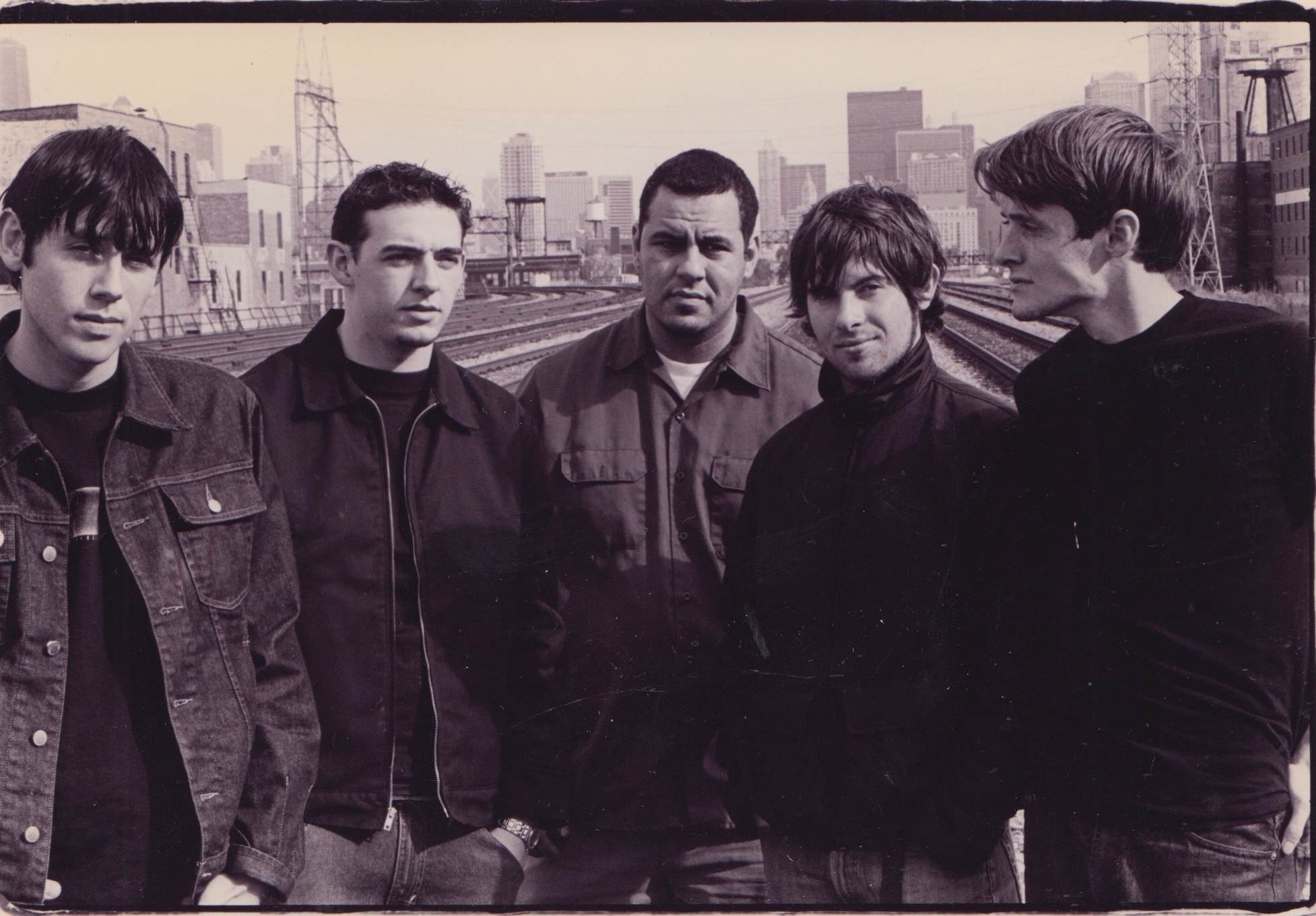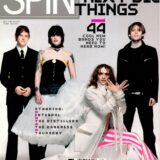 A post-hardcore band formed in New Brunswick in 1997, Thursday was always destined to walk the line between the two scenes, similarly to their Long Island counterparts in Glassjaw and the Movielife. Even on their debut album (1999's Waiting), it was clear that while there'd always be more crooning than one might hear in a normal mosh pit of the time, lead singer Geoff Rickly and backing vocalist/lead guitarist Tom Keeley could intertwine singing, screaming, and banshee-like wailing with ease — a skill that shone brighter than ever on Full Collapse.
Now regarded as one of the best and most influential releases of the era, Full Collapse was one of the key albums that helped transition the post-hardcore scene of the '90s (At the Drive-In, Fugazi, Quicksand, Sense Field, etc.) into the third wave of emo (My Chemical Romance, Taking Back Sunday, Brand New, The Used, etc.) that dominated the 2000s.
"I never thought Thursday would be around for longer than 20 years and that people would care and be influenced by it," Rickly told over Zoom. "I'm just really honored that people give a shit."
SPIN: You've said before that Full Collapse was the record that changed your life by taking Thursday from playing basement shows to full tours. Two decades later, what was it like to basically leave college and go straight into that?
Geoff Rickley: It was a really strange thing, because when we were making Full Collapse, we were all still in school. We all decided to drop out to tour on it for a year, and then we would come back and finish school — or at least that was always the plan. None of us ever thought we would make it and become musicians for life. We all had pretty realistic goals of becoming teachers or other jobs. None of us thought we'd be doing Thursday 20 years later.
When the record was met with quite a bit of resistance the first year that it was out — even from the label that put it out — I think we all took it in stride like "Yeah, I guess this is how it's gonna be." We were basically still a basement band that just thought it would be cool to bring in like The Cure and stuff like that into that kind of DIY hardcore scene. When we were making it, I thought it would be like a Seizure record with Robert Smith singing on it. That's not what it turned out to be, but I was like "Of course it doesn't make sense to anybody. It's a weird idea." So it was more of a shock when nine months in or whatever it was, it did blow up and people were suddenly freaking out. By that time, all the press and everything for the record was over, so it was a really strange, surreal experience.
Since Full Collapse feels like one of the few albums that bridged that late-'90s and early-2000s post-hardcore scene with the third wave emo scene of the mid-2000s, what was it like to see all of the bands popping up that were clearly influenced by it while you were touring over that next decade?
We ended up taking a lot of the bands that had been influenced by Thursday on tour with us. By the time we were making our last record, we had taken out La Dispute, Touché Amoré, Pianos Become the Teeth, and a lot of those bands. We ended up having something to do with trying to popularize them, and I think that's partly because even though it was before the internet had taken over, culture was already so accelerated. We put out Full Collapse, and nothing sounded like it at all for a year. And then as soon as ["Understanding in a Car Crash"] hit MTV, the whole next year was all bands that sounded like Thursday. I was getting 30 demos a day from kids in the crowd that magically already figured out how to play all our songs and put them back together in a slightly different order. I don't know how they thought they should give it to me when it was so clearly us. It was so weird.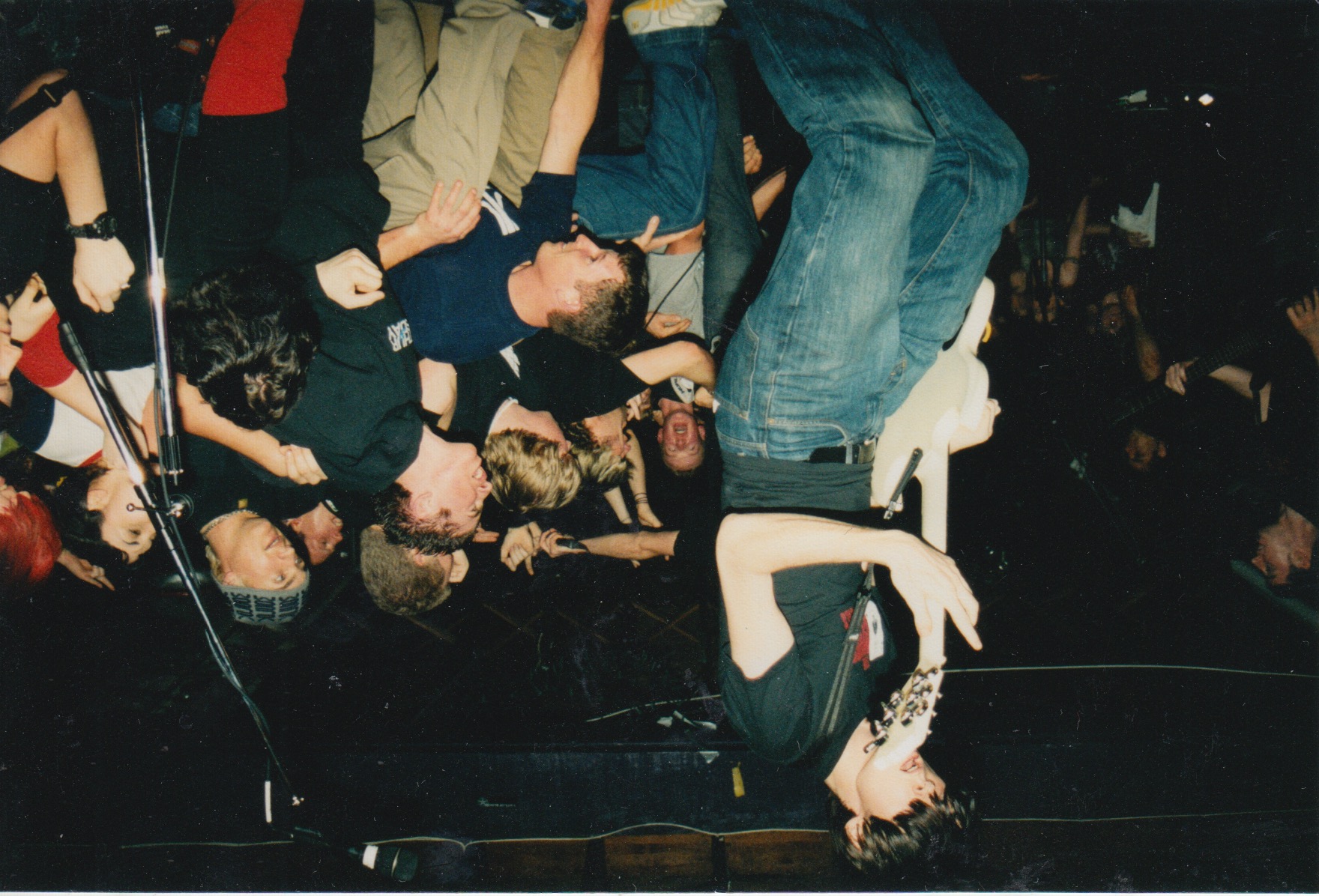 Nas. I remember him talking about how you can't reach for the universe like
U2
, you have to go for the cigar burning on the windowsill. The small detail that tells the story is what you have to focus on. That was just a really important note for me. There's no confusing my lyrics for a hip-hop writer. I don't have the same kinds of ideas or the same kinds of life experience or the same kinds of musicality, but I think having learned from a lot of those writers was tremendously helpful for me.
Then when we signed to a major label, everyone was like "You're from New Jersey, so clearly it's Bruce Springsteen." But I didn't even listen to Bruce Springsteen until our A&R guy gave me his lyric book. That was really the first time I started investing, and I was like "Oh yeah, he is an amazing writer. I totally could've been influenced by Bruce." Now, I love Bruce — like the deep cuts of Bruce — but that wasn't something that influenced me at all growing up.