10. Sly and the Family Stone – There's a Riot Goin' On
Six months after Marvin Gaye posed the question What's Going On, one of his contemporaries darkly answered with the title of their own classic album, There's a Riot Goin' On. And the multiracial band behind uplifting hits like "Everyday People" — who had been the toast of Woodstock two years earlier — had evolved into slow, murky tracks partly recorded at Sly Stone's Bel Air mansion with a Maestro Rhythm King-1 drum machine. The album only arrived after a long delay, but the music was decades ahead of its time. – A.S.
9. Carole King – Tapestry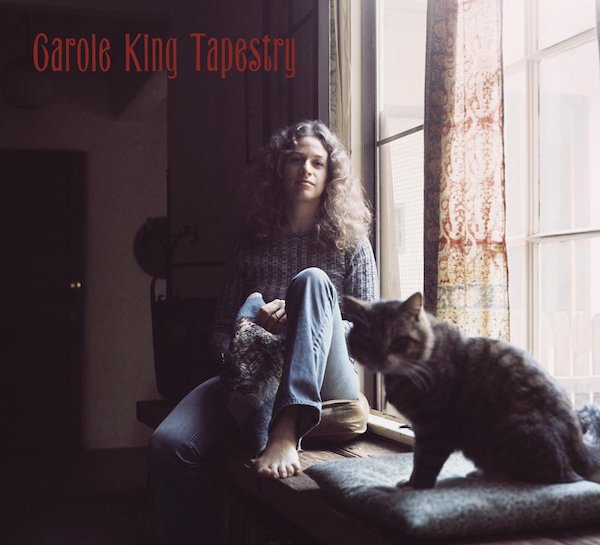 A transcendent pillar of soft-rock, Tapestry radiates well beyond its record-breaking commercial success. Doleful yet triumphant, the 12-track album distills complex emotion into three-minute songs the world could sing. Carole King's second LP set a record for most consecutive weeks at No. 1 on Billboard by a female solo artist (15), and much of it remains in regular Adult Contemporary rotation, from the quaking "I Feel The Earth Move" to the lamenting "It's Too Late," plus "You've Got A Friend," which James Taylor famously launched to No. 1 later in '71. Taylor and Joni Mitchell both sang backing vocals on Tapestry, which also included — at Taylor's urging — King's renditions of hit songs written for other artists: the Shirelles' "Will You Love Me Tomorrow?" (1960) and Aretha Franklin's little-known "(You Make Me Feel Like) A Natural Woman" (1967). Tapestry deservingly won Album of the Year at the '72 Grammy Awards and was immortalized in Beautiful: The Carole King Musical, which closed in 2019 after nearly six years on Broadway. – B.O.
8. Black Sabbath – Master of Reality
With their third LP, Master of Reality, Black Sabbath definitively proved that the flowery '60s were gone forever. Despite earning initially negative reviews, the album is now considered one of the band's most vital works — cited as a precursor to doom, sludge and stoner metal. With the hazy "Sweet Leaf" (a tribute to marijuana), Ozzy Osbourne, Tony Iommi, Geezer Butler and Bill Ward established the record's dark tenor. The bulldozing anti-war ode "Children of the Grave" became a staple, and "Into the Void" boasts a riff that Eddie Van Halen once called one of the greatest ever. Does it get any better than that? – D.K.
7. Yes – Fragile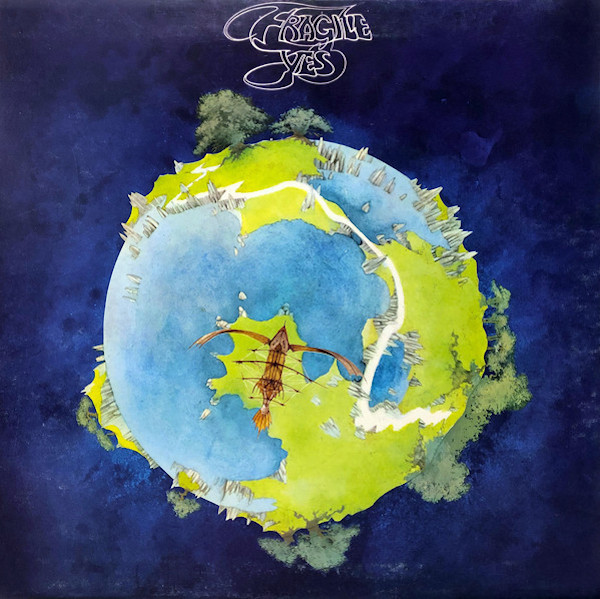 The prog-rock band's fourth LP was their first with classically trained keyboard wizard Rick Wakeman, who'd recently played on sessions for several artists on this list (Cat Stevens, T. Rex, Elton John, David Bowie). And throughout these nine tracks, including the hit opener "Roundabout," he pushed the band to more intricate, exciting places with his synth, organ and piano work. But the music isn't the only highlight of this album: It was their first to feature a cover and inner paintings by artist Roger Dean, who also designed the band's logo and became a regular collaborator. – J.S.
6. David Bowie – Hunky Dory 
Anything but a God-awful small affair, David Bowie's fourth album allowed the proto-rock star to reach into his grab bag of influences while hinting at the otherworldly excesses to come. He evokes Andy Warhol, Bob Dylan, Lou Reed and even his newborn son at various points on the 11-track album. But Hunky Dory is pre-Ziggy Bowie in his genre-swirling stride, harnessing folk, pop, and even spoken word poetry to flesh out his colorful vision. But his sense of otherness is never lost while striving for stardom — even a half-century later, anthem tracks like "Changes" and "Life on Mars?" still sound larger than life and utterly human. – L.S.
5. The Who – Who's Next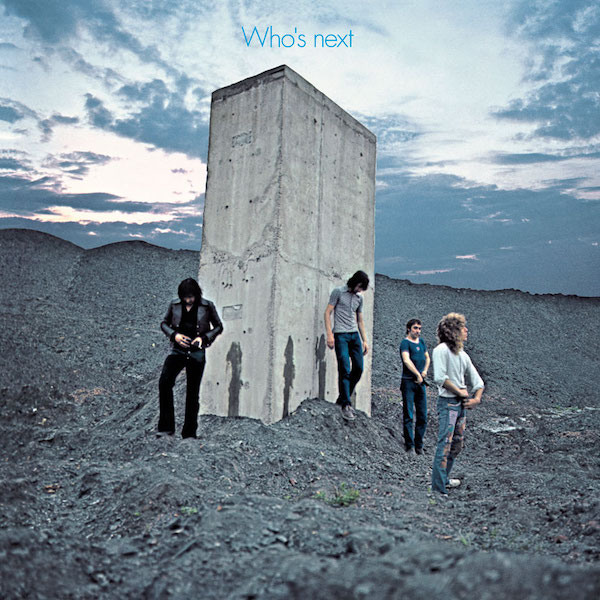 The concept for Who's Next's famed, pee-themed cover art supposedly came from bassist John Entwistle and drummer Keith Moon, though only guitarist Pete Townshend authentically urinated. (The rest is poured water. Sorry, hooligans). And the music on the Who's fifth studio LP is even more epic than the sleeve, featuring three classic singles originally envisioned for Townshend's abandoned, post-Tommy rock opera, Lifehouse: "Baba O'Riley," "Behind Blue Eyes" and "Won't Get Fooled Again." The latter's peak Billboard position was only No. 15 – an important reminder that "epic" and "chart-topping" often have nothing to do with one another. – L.L.
4. Joni Mitchell – Blue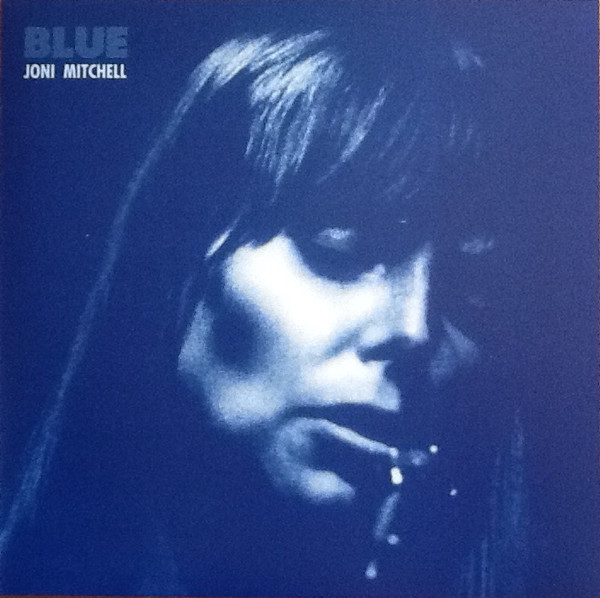 Joni Mitchell's acclaimed fourth album contains some of her most beloved songs, including the title track, "Carey," "California" and the frequently covered "River," rumored to chronicle her breakup with Graham Nash. The third track, "Little Green," is one of her most personal, written in 1966 shortly after a heartbroken Mitchell signed the papers to place her newborn daughter up for adoption. After the story was exposed in 1993, Mitchell has been open about the difficult decision to give up her child, saying that she was "dirt poor" and unhappy at the time. The two reunited four years later. – L.L.
3. The Allman Brothers Band – At Fillmore East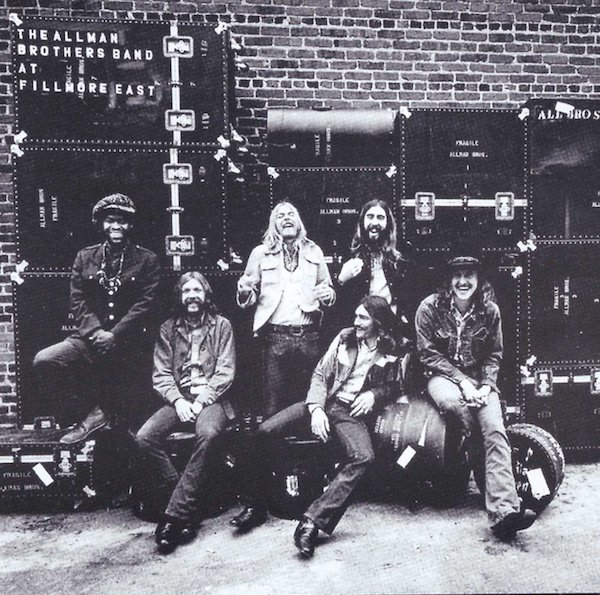 Live albums rarely capture a band at their absolute peak power. The Allman Brothers Band's At Fillmore East is an exception. Seven months after this monster show, captured in March 1971 in New York City, their trajectory was forever changed with Duane Allman's death from a motorcycle accident. But they were in full force here: Opening with a scorching version of "Statesboro Blues," the double-LP offers a snapshot into what could have been. As the set goes on, the Allmans flex their muscular blend of Southern rock, jazzy jamming and sharp blues — the eventual template for other bands emerging from the region. Extended versions of "You Don't Love Me" and "In Memory of Elizabeth Reed" showcased their musicianship, and the roaring 23-minute version of "Whipping Post" essentially helped coin the phrase "jam band." In just seven songs, the Allmans redefined how powerful a live album could be. – D.K.
2. Marvin Gaye – What's Going On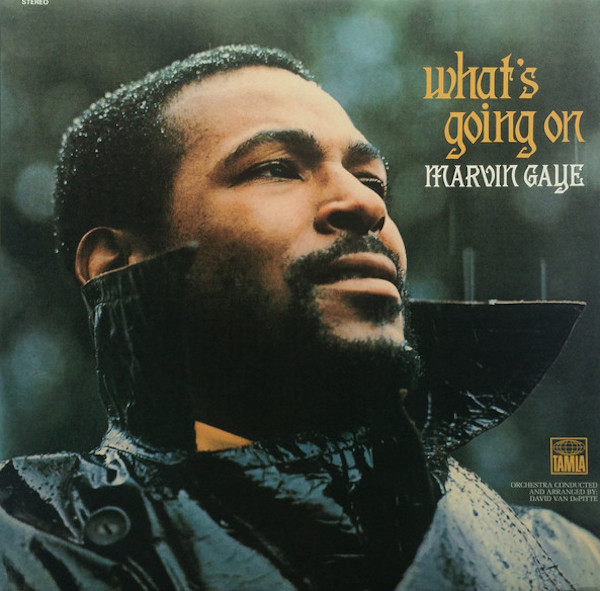 Marvin Gaye was known as the "Prince of Motown" early in his career. But his crumbling marriage and society's racial uprising provoked an artistic shift on his 11th LP, as he swapped sensuality for serious introspection. The singer masterfully balanced silky melodies with weighty subjects: He explored drug addiction on "Flyin' High (In the Friendly Sky)," highlighted the ghettos that upper-class Americans overlook on "Inner City Blues (Make Me Wanna Holler)," made a plea to nurture nature on "Mercy Mercy Me (The Ecology)" and offered a statement on post-war tragedy with the title track. What's Going On, having transcended into a cultural landmark, still sounds fresh 50 years later. It's also a sadly still-relevant reminder of this nation's unshakeable injustices. – B.G.
1. Led Zeppelin – Untitled (Led Zeppelin IV)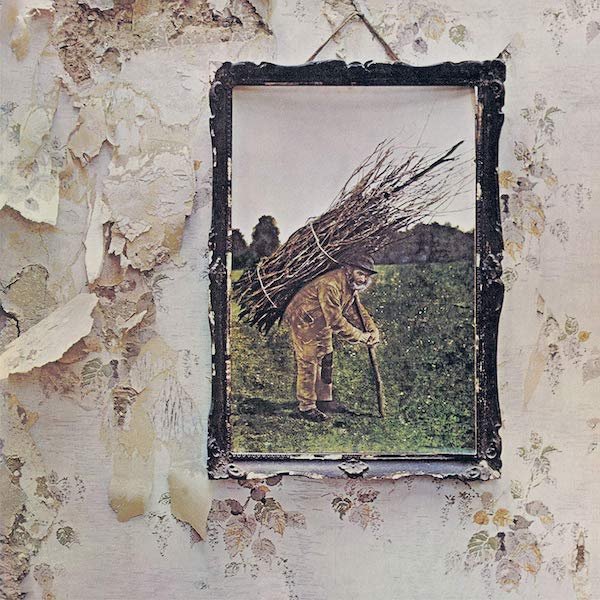 By the '70s, Led Zeppelin were the era's definitive rock band. But according to many critics, their fame was built on unearned hype. So the British quartet kept their fourth LP untitled, letting their increasingly eclectic songs speak for themselves. The album, best known as "Led Zeppelin IV" (or "ZOSO"), is a masterclass in genre fusion, effortlessly melding hard rock, metal, folk and prog. The fidgety "Black Dog" drips with post-coitus sweat, and "Rock and Roll" nods to the glory days of '50s boogie. There's also the sludge-filled "When The Levee Breaks," the supremely nerdy "The Battle of Evermore" and the ubiquitous epic "Stairway To Heaven" – a must-learn for any guitarist. Fifty years later, what rock fan doesn't own this record? – B.G.