Most people know of Calvin Cordozar Broadus Jr., AKA Snoop Dogg, because of his exploits in the music industry. The 48-year-old Californian artist has been one of the leading lights in the rap music game since he became active almost 30 years ago. Songs like "Gin & Juice", "Drop It Like It's Hot" and "Murder Was the Case" have entered into hip hop folklore as some of the best songs of all time.
Snoop is without doubt a music industry legend, but his success in this area is only rivalled by his incredible money-making acumen as a businessman. In this article, we will briefly run over a few of Snoop's most profitable ventures before going into detail about one of his latest schemes involving Marth Stewart and CBD.
Snoop and Business
Snoop is not someone who is known for sitting on his laurels as far as money is concerned. Beneath the chilled-out persona, there is a hard-headed businessman who is renowned for his ability to capitalize on his brand.
Outside of the music industry, he has set up his own media production company, Snoopadelic Films. To date, Snoop has used this company to produce movies and documentaries featuring himself. Two of his best-known productions are Reincarnated and Hood of Horror. In the first production, he documents his transformation from Snoop Dogg into Snoop Lion, while in the second he investigates Rastafarian culture.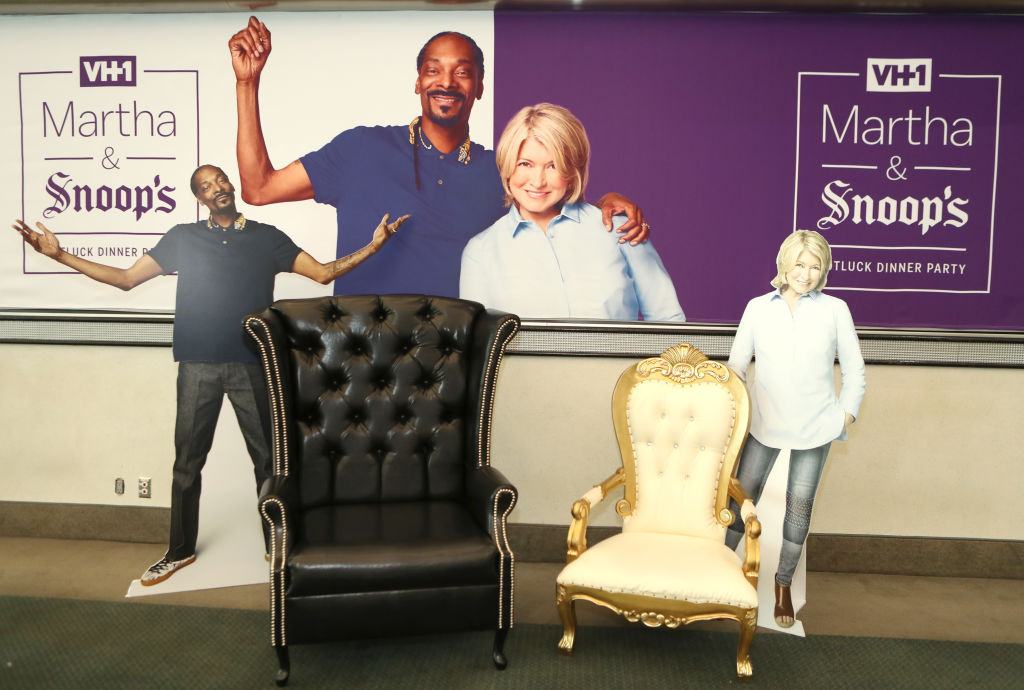 The Legal Cannabis Industry
If you have heard his music, you will know that Snoop is no stranger to weed. Throughout the course of his career, he has publicly embraced cannabis and is fully committed to changing the stigma surrounding the drug that exists in the United States to this day.
Snoop really seems to have been onto something with his endorsement of cannabis. As states fall like dominoes in their legalization of marijuana, he has seized the unique opportunity and his placement as a public figure to cash in.
In recent years, Snoop Dogg has formed a formidable business partnership with businesswoman, author and TV presenter Martha Stewart. Together, they starred in the reality show Martha & Snoop's Potluck Dinner Party, documenting their unusually touching relationship.
Snoop and Martha have since gone into business together. Inspired by her newfound love for the herb, Stewart has teamed up with the joint-smoking rapper to bring out a new line of branded CBD products. Canopy Growth is going from strength to strength, and has recently attracted significant financial support from a number of other high-profile celebrities.
Snoop and Stewart seem like an unlikely duo, but their CBD brand is becoming a massive business success story. Who would have thought these two would have come together to shop for CBD products as a team?