Corey Taylor, the singer of Slipknot and Stone Stour, dropped a video for his second single "Black Eyes Blue" today (Aug. 19). Directed by DJay Brawner, the song is off Taylor's first solo album, CMFT  — which stands for Corey Mother Fucking Taylor — which is out Oct. 2 on Roadrunner Records.
The song "CMFT Must Be Stopped" [feat. Tech N9ne & Kid Bookie], was released previously, and the debut of the first two solo tunes sees Taylor hitting No. 1 on Billboard's "Hard Rock Songwriters" chart.
In Taylor's career with Slipknot, the band was nominated for 10 Grammy Awards and won one in 2006 for the song "Before I Forget." Stone Sour, who've put out six albums to date, have been nominated for three Grammys. Taylor is also the author of three books, including his 2012 debut, Seven Deadly Sins: Settling The Argument Between Born Bad And Damaged Good. 
We recently caught up with Taylor when he first announced his new album, which was made in quarantine. The experience, he says, "reminded me of making the first Slipknot record, ironically. We were green, young, dumb as hell; we were up on a mountain, surrounded by paradise, and we had fun. That's what this felt like to me."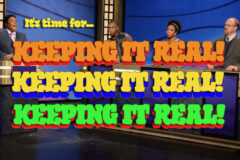 Watch "Black Eyes Blue" below.