Whether you are a fan of their parliamentary system or not you cannot deny that the world would be a much sadder place without the music and musicians born out of Canada, eh!
In spite of its size Canada continues to crank out international stars and talent.  From Indie legends like Arcade Fire to the incomparable Neil Young they must be putting something in the water as the homegrown talent and chart toppers burst through the proverbial seams of the maple leaf flag to entertain the masses.
As we fight to shake off boredom, in tandem with research we have collect from various entertainment sources and premier sportsbook and entertainment gurus, the good folks over at BetNow, we have compiled a short and incomplete list of the country's greatest musicians that cross generational boundaries across all genres.  Granted… this is our list so we may have shown some favoritism to the music that has meant the most to us over the years.
10: Drake
From child actor to hip-hop star Drake is beyond Canada's biggest hype man. Drake has to be included as the co-founder of October's Very Own Sound, just for introducing the world to The Weeknd.  See you at "The 6" Drake!
9: Gordon Lightfoot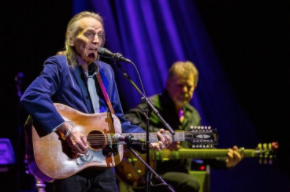 Gordon Meredith Lightfoot Jr. is easily Canada's most successful and inventive folk artists.  Boasting countless awards, Lightfoot could easily be called the godfather of Toronto folk!  Hell, anyone who jams alongside Bob Dylan is cool in our book.
8: The Guess Who
'American Woman' . . . do we actually need to say anymore? Thank you Winnipeg
7: Broken Social Scene
Kevin Drew and Brendan Canning built the Toronto indie super-group with drummer Justin Peroff, Charles Spearin, violinist Jessica Moss, Bill Priddle, Evan Cranley and Amy Millan from The Stars, Jason Collette and most famously Metric's Emily Haines and Leslie Feist. BSS has been and remains the sound of Toronto from 2003 to today.  Legen (wait for it) dary!
6: Cowboy Junkies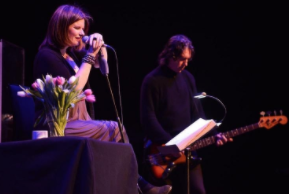 When you break the music world's brain to the point where they can't agree which genre you belong in, you have arrived at the Cowboy Junkies junction. These college radio staples have a progressive and growing cult like following thanks to their moody, introspective songwriting.  It's every teenagers right of passage.
5: Justin Bieber
We are only slightly fan-girling on the Biebs.  Whether you love him or love to hate him (haters) the sheer amount pop bravado provided by the man, myth, and legend demands attention and a modicum of respect.  Besides, no one has provided us with more fun crafting nicknames than Justin so that's why, at number 8, we had to Leave it to Bieber.  
4: Bryan Adams
If you were a teen growing up in the 90's then you undoubtedly got your mack on to a Brian Adams ballot.  After all, everything Bryan Adams did, he did for me so how could we not include him on the list. 
3: Arcade Fire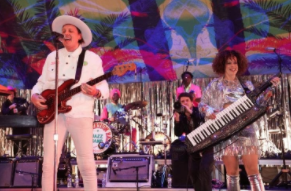 We make no apologies.  We simply love the blend of baroque pop and harder indie rock of Arcade fire.  With new-classic hits, 'No Cars Go' and 'Wake Up' this Canadian group can headline at any festival and we will be there.
2: RushThe illustrious prog-rock trio known as Rush has evolved so seamlessly from their 1974 debut to today with expert musical talent, the complexity of their compositions, and vivid lyricism they  remain unparalleled in the music arena. 
1: The Tragically Hip – Joni Mitchell – The Band – Neil Young 
Yes, we know this isn't one group or musician.  We couldn't just pick one without inciting staff riots.To be fair, we left out the artist of French-Canadian decent because we figured… they wouldn't care about the list anyway.  Sorry Celine.  Special shout-out to Feist, who we're too intimidated to write about, and kd Lang, who we are relatively certain could kick our collective butts.