Fandango
Wrestler (WWE)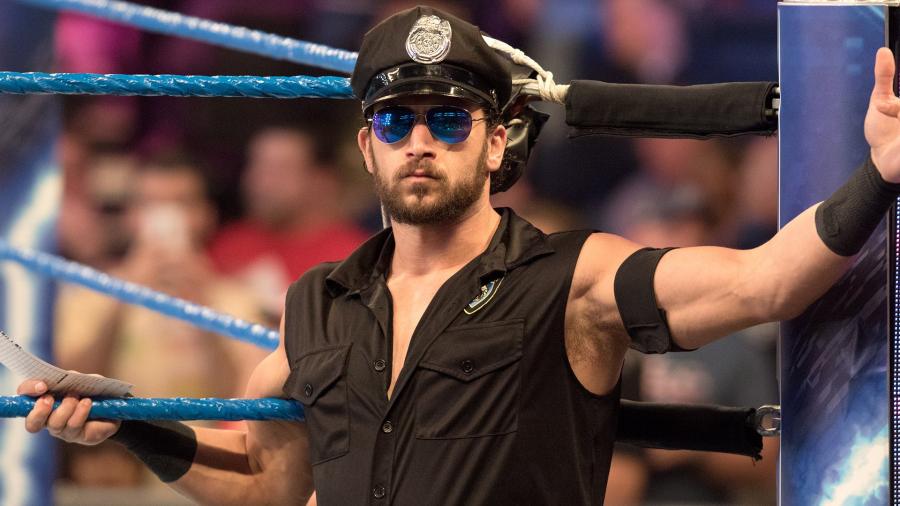 I grew up a skateboarder up here in Maine, and I was straight edge for a while. I was really into Victory Records and Revelation Records – Earth Crisis, that hardcore stuff. I was into bands like Scissorfight, Death Before Dishonor, Civ, Gorilla Biscuits. They would do live music at this skate warehouse called the Zone, and I remember them doing Deftones covers. I remember asking my buddies, "What's this band?" And we would trade CDs at that time, and I just kind of fell into it and started liking it. Around the Fur came out and that album was awesome; I used a couple of those songs as my entrance music back in the indies, back in the early 2000s.
With White Pony, it's one of those where, you're into a band before they get famous, and then that album comes out and everyone likes them because of "Change," and you're like, "Man, I liked these guys before anyone knew who they were." But on the other hand, you're happy and stoked because everyone gets to share the same awesome band. I love "Digital Bath" because the first record was so heavy, and then they got a little bit lighter on the second one, and "Digital Bath" was that dreamy, [Chino side project] Team Sleep type of tone, which I thought was interesting. And there's "Passenger" with Maynard; I have the word "passenger" tattooed on my leg. I have a White Pony tattoo on my foot, and I have the Deftones skull on my knee. Most of my tattoos are, like, music I'm listening to at the time. I have Axl Rose, Johnny Cash — I've got it all.
I was going through a big Deftones phase at the time, and I got the self-titled album back in '03, which was when I was really pursuing wrestling. Different albums remind you where you were at certain times in your life, and that self-titled album really reminds me of chasing the wrestling dream. We had Walkmans back then, and I would listen to them while I was training, and in the ring — really pursuing that dream. I had just broken into the business when White Pony dropped, and I remember listening to it, and you'd get five guys in a car, going up and down 95, listening to Deftones.
Alex Lopez
Drummer (Suicide Silence)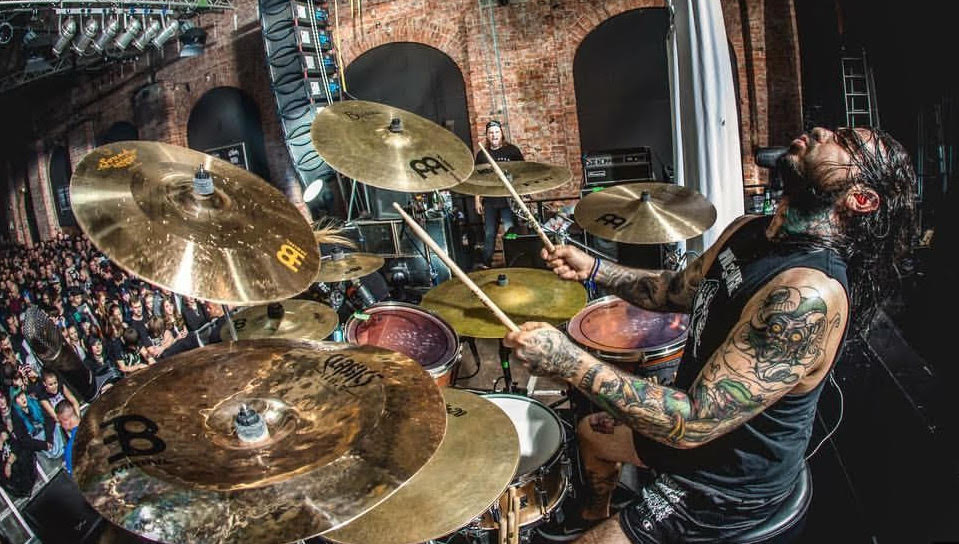 At the end of my freshman year, White Pony came out, and, I think Napster was still around, and a friend of mine had downloaded it a few days before. He was stoked on it, and I wasn't yet a Deftones fan. It wasn't until that record came out that I was thinking, "This album is fucking sick. Holy shit!"
Two days later, the album was coming out, and his mom drove us all to Best Buy to get it. When you bought it back then, it came with a dog tag — I don't have it anymore — and it came with a CD-ROM game that was like a Pac-Man game. After that, it was just over. I now have a White Pony tattoo on my leg, and I started listening to them religiously. After a while, I found out Abe Cunningham was a big Stewart Copeland fan, so I started listening to the Police more. I could hear what inspired Abe, and it inspired me to listen to more music. That album was the first record where they busted out Frank even more. "℞ Queen" is just a loop beat, you know? There are so many songs on that album that are beat-oriented.
We met Chino in 2010, I think, and he came up to us, and was like, "My son, Jakobe, is a huge Suicide Silence fan. Really cool to meet you guys." And I was like, "What?" There's sort of this unwritten rule, at least among some of the bands we've toured with: If you are headlining a show, and you're in between music, between bands, never play Meshuggah or Deftones. If the audience is listening to Meshuggah or Deftones, and they're getting into it, when you go on, it dilutes the climax of the headliner. You can't play something that's hands down more ripping than anything. We've gotten mad before on tour. Like, "Who the fuck is playing the Deftones right now? Have them shut it off." We've had to literally tell front of house, please don't. Put on anything else, just not those two bands.
Daniel Anderson
Guitarist, Idiot Pilot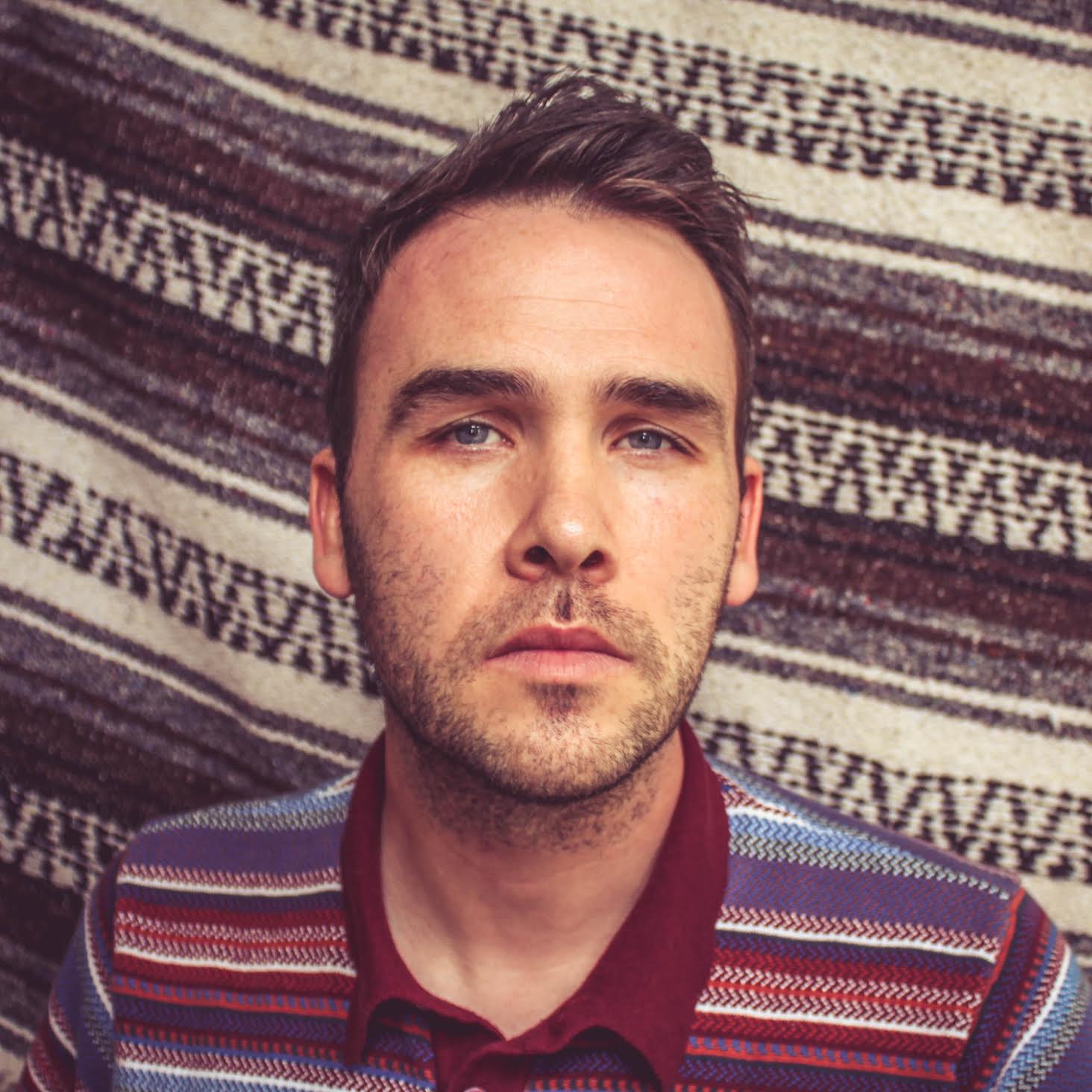 Without naming any names, sometimes — as you're coming up through the industry, just interacting with bands — sometimes you meet people and you think, "Man, I don't think I can ever listen to your records again." Deftones are the opposite.
I was trying to quantify why White Pony is such a powerful record, and what it is, I think, is that Deftones started to draw on influences that were a little more shoegaze or almost goth — these genres that were notoriously maybe inward-looking, or coy, but with a confidence and a swagger that I don't think anyone has ever had. When you actually listen to White Pony, there's so much darkness that's kind of associated with staring at the ground and maybe moping around, but the way that Chino delivers his vocals, the guitars, and especially the drumming — there is swagger and confidence to absolutely every part of that record, despite it drawing on these huge, dark, almost like just sad, heavy influences. I think that combination really made it connect with people; instead of having that kind of outcast, "I'm going to pull away" kind of feeling, it has this  "I don't care and this is me" thing that really defines that band. Artistically, they have never felt as though they were ever trying to prove anything. I am really glad to know, 20 years on, that White Pony still holds up. It has really stood the test of time, and even though "Change" was such a huge single, it was only that one — there wasn't a string of huge hits. In the world of metal, this record is such a big, important deal.
Sam Carter
Vocalist for Architects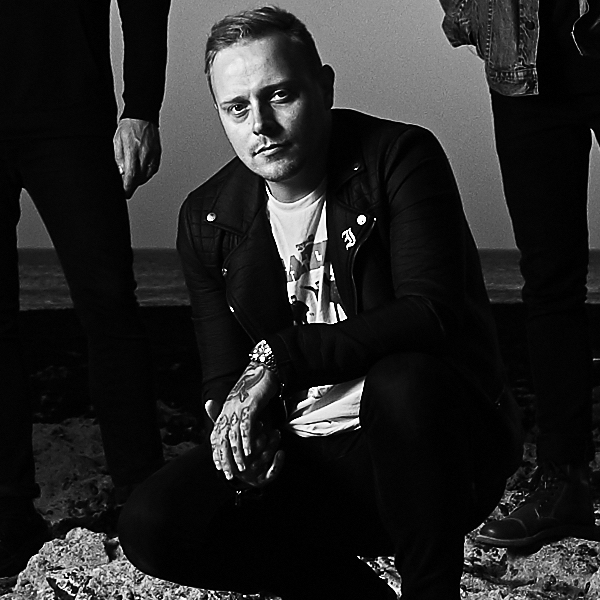 I was definitely in school when I first heard White Pony, at that age when I was skateboarding to and from school, and when I first heard "Back to School," it was a touch above anything that I was listening to at that time. It was super cool, but it definitely had elements of other bands I was listening to, and Deftones have been such a constant in my life since then. I can't really say the same for other bands I was into at that time. I remember seeing the video for that song on MTV2 — it was on all the time. It really is insane to have a career that spans that long and still be that credible and still be that band that everyone's like, "What would Deftones do?"
The fact that Chino self-records a lot of his stuff is fucking incredible, and the depth to his vocals has always been something that was really inspiring to me. The diversity he has, and also, nobody can make those Chino noises. Like, if you do some sort of crazy loud scream, or almost like a yell, you can't even get close to those close-mic noises that he does. When you hear him, you know its Chino straight away.
Looking back on it, I can't help but think how iconic the cover for White Pony is. I don't even know if they would have realized it at the time, but I have multiple friends, now, that have the white pony tattooed on them. How many bands' like, front covers still look cool, from that era? You've got to remember the kinds of album covers that were around at that time, and the bands they were touring with … they were just so ahead. They still are.
Sheel Davé
Drummer, Bad Rabbits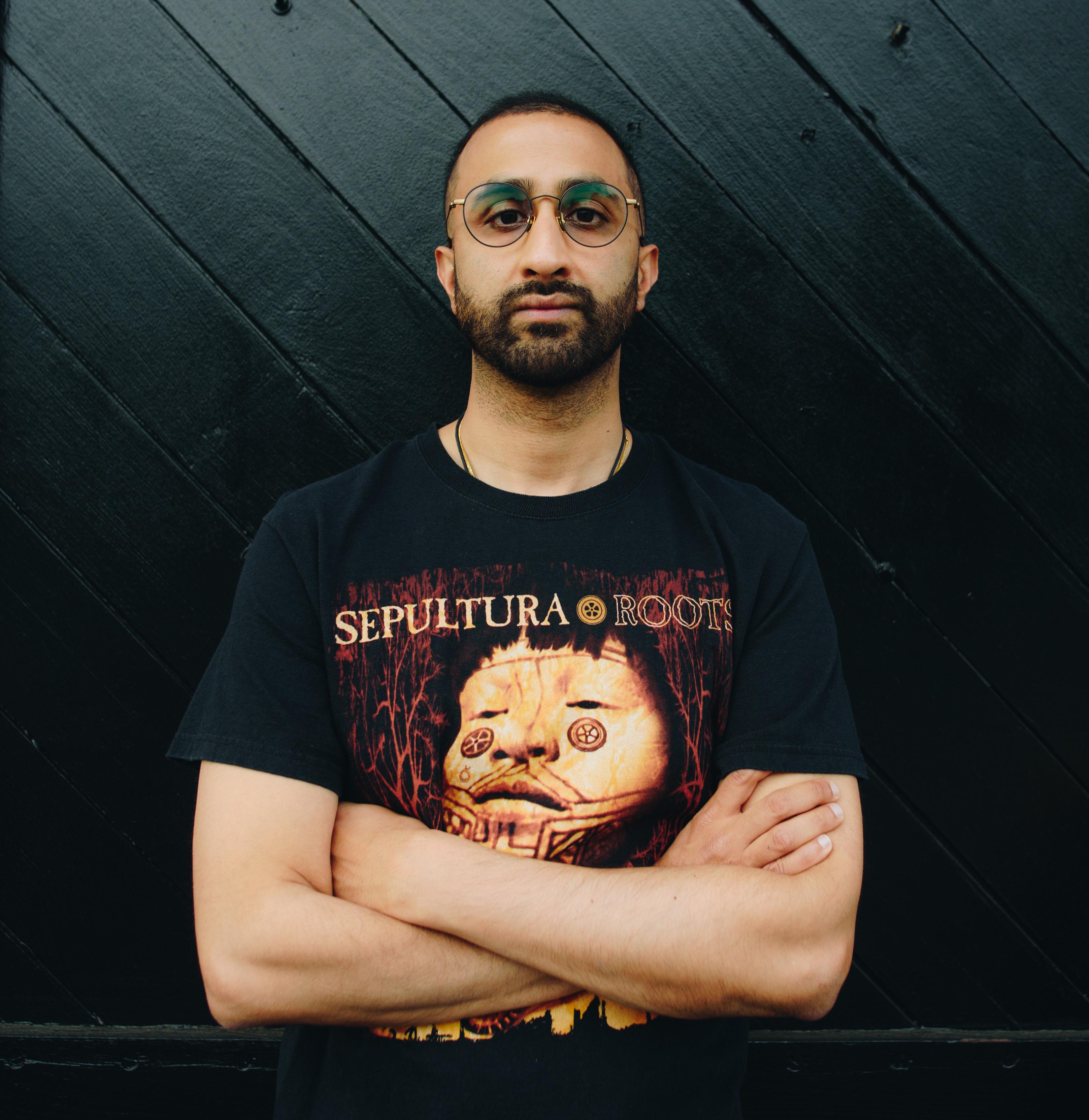 we had to cover Deftones. Today, Deftones and
White Pony
have a special place in my heart, and they have both aged like fine wine.