Looking back, Pavement's Wowee Zowee was not immediately praised as a crucial album in the band catalog when it was released 25 years ago. In fact, it was seen as the opposite. 
"This Pavement album finds the group reclaiming some of the radio waves and static ceded to such groups as Guided By Voices, Strapping Fieldhands and The Grifters," Eric Weisbard wrote in his review of Wowee in the May 1995 issue of SPIN. "At 18 songs and nearly an hour-long, this is by far the longest and least immediately appealing Pavement album, without a single tune or 'ba-ba-ba-da-ba' as catchy as 'Range Life,' 'In The Mouth A Desert,' or 'Debris Slide.'"
"At the time, people were a little confused by the record," Scott Kannberg admits, the guitarist known as Spiral Stairs and founding Pavement member, about the band's third LP. "But as time has gone on, people have really come to consider Wowee Zowee to be one of their favorites."
Last week, Matador commemorated Wowee with a three-song shaped disc as a bundle with the original record as part of the label's "Revisionist History" series. However, the special treat is the release of "Sensitive Euro Man"- a song originally featured on the excellent soundtrack to the 1996 film I Shot Andy Warhol – as a picture disc single pressed as "Pavement?" thought bubble with "Brink of the Clouds/Candylad" on the flip with a run of 3,000 copies. Listening to Kannberg recall how the album was put together really offers a keen insight into the DNA of its construct.
"I've always thought of Wowee Zowee as two records," he tells SPIN. "It's like a perfect album and its b-sides all jumbled up and put together (laughs). But that was because we had two separate recording sessions for it. We had been recording these loose jams on our own in New York City prior to getting together in Memphis. Doug Easley had a studio down there and the Silver Jews were supposed to start recording something there. But then David Berman flipped out or something so they didn't do it, and we ended up using that time to work on Wowee. Steve called me up at the time and said he had this free studio time, so let's get the band together."
Additionally, Pavement are tentatively scheduled to play this year's Primavera Sound festival in Barcelona and Porto, both of which have been postponed to late summer, though the reality of it happening this year remains unclear though all signs point to cancellation.
"One of the ideas for Primavera was maybe do a Wowee Zowee show," Kannberg reveals. "It's such a good record to play live. And we played those songs a lot over the years. And you can tell some of them have become real crowd-pleasers through the years, like 'Grounded' and 'Fight This Generation' especially."
When it comes to citing which Pavement album is the best, every fan will share a wildly differing opinion than their neighbor, who might say Brighten The Corners where you might argue the case for Slanted and Enchanted being the one. There are even a few Terror Twilight defenders out there. Yet it's unquestionable the most beloved Pavement LP turns out to be Wowee Zowee, a notion that's proven to be true when SPIN asked several modern acts to share the importance of this strange and beautiful indie rock essential.
Scott Lucas
Guitar and vocals, Local H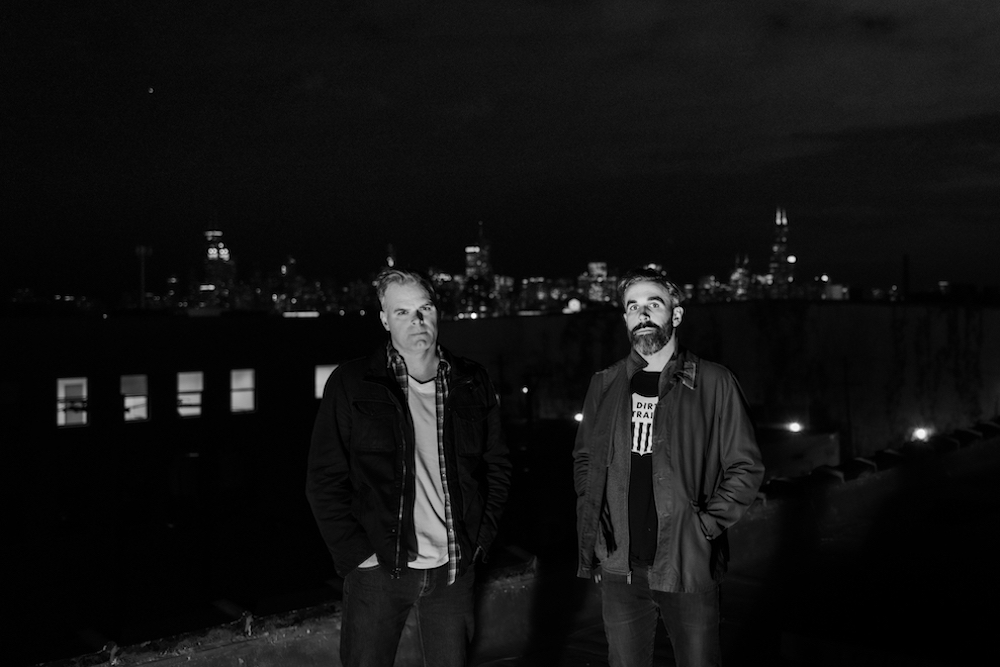 If I'm cornered, this is my favorite Pavement record. I'll get obsessed with Slanted or Watery, Domestic for a summer, but I always come back to Wowee Zowee. I'm the same way with R.E.M. and Fables of the Reconstruction.
I loved it right away, but I was all too aware that I was in the minority on that. At least in OUR van. I got an advance copy while we were on tour and so we popped it in the CD player. I was super excited about what I was hearing — but somewhere around the end of "AT&T," somebody ejected it and threatened to throw it out the window. After that, I had to fight to listen to it. So I ended up listening to it on headphones a lot.
I was really disappointed with the general reaction to that record. I thought it SOUNDED fucking great — and Malkmus had turned into a goddamn guitar hero. I also thought it was a lot of fun. They seemed willing and able to try anything. They'd go from a loopy throw-away like "Brinx Job" straight into "Grounded" — which is one of their most beautiful songs. And from there, it goes to the fucked-up faux-hardcore of "Serpentine Pad." And the whole record is like that. It was like the White Album. Fearless.
But they never made another record like that again. It was almost like they got their noses batted back and they said: "Well, we'll never do THAT again". Their next two records had great songs, but that sense of "anything goes" was gone. Like they'd been grounded. Or like they were trying to please the people who hated Wowee Zowee. And that pissed me off because FUCK those people!
Like all great "overly-ambitious" records, I feel like this record has definitely gotten the last laugh. It's aged very well —as they say. I'm constantly struck by what an impression it made on me. I'll pick out these little bits that wormed their way into our songs and it's like "Oh, yeah! That's where I got that from." I'm pretty sure "Rattled By The Rush" was lurking around in my head when I wrote, "Bound For The Floor." Hopefully, it's not too obvious. Every time I hear that shitty music cue on "Friends" —the one that blatantly ripped off "Rattled'— I think, "Did I do that?"
Ella O'Connor Williams
Vocals, arrangement and production, Squirrel Flower