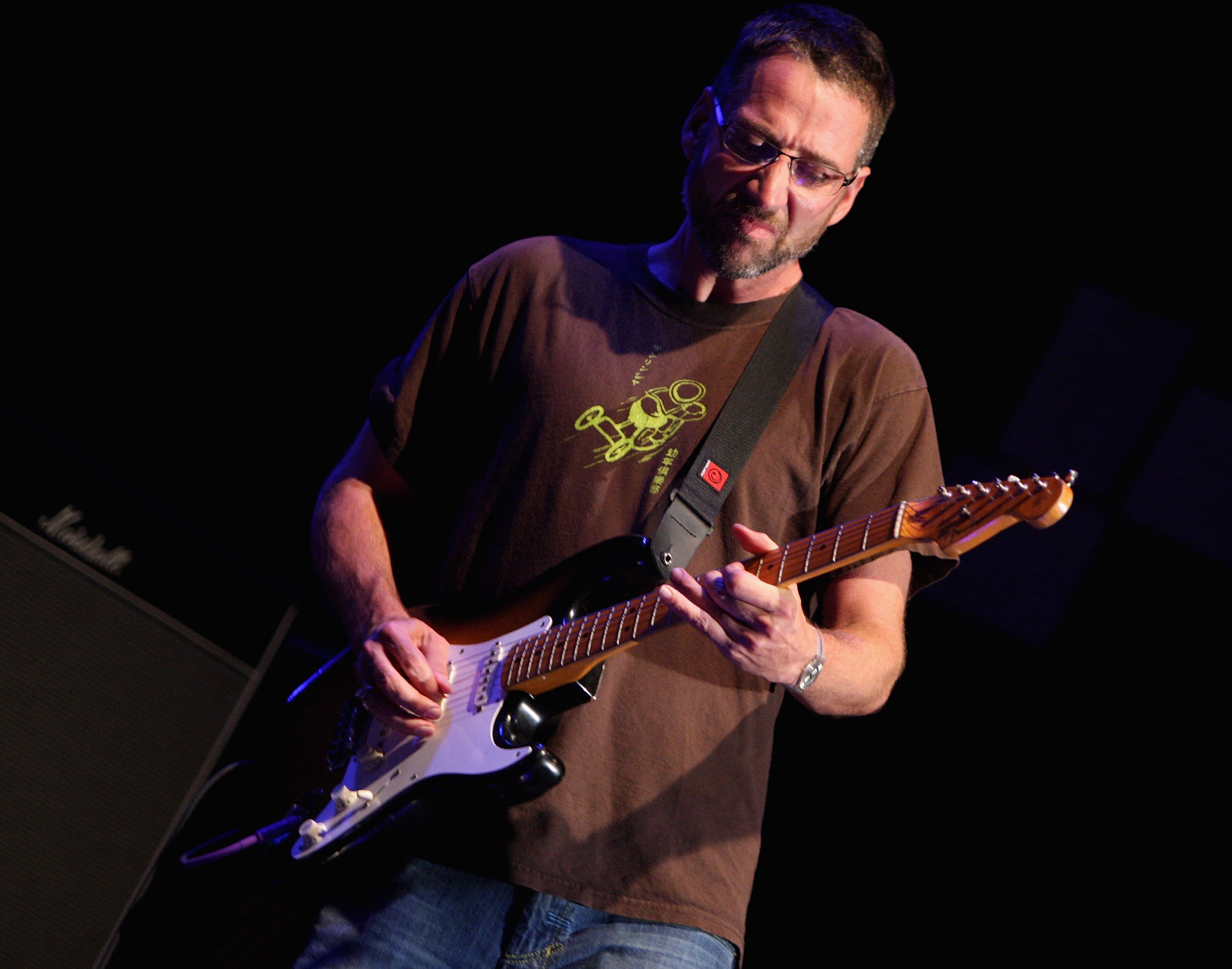 "Present Tense" (No Code, 1996)
No Code rocks — "Hail, Hail," "Lukin," "Mankind" and "Habit" are all as bruising anything on Vs. or Vitalogy — but its barnburners are admittedly so streamlined that they become a bit interchangeable. Its ballads are really evocative, though; the spacious "Present Tense" could've fit right onto Bob Dylan's Time Out of Mind the following year. And "It makes much more sense / To live in the present tense" is a Dylan joke if there ever was one.
"Brain of J" (Yield, 1998)
Yield is probably Pearl Jam's best, most well-rounded and astoundingly produced album. It most successfully meshed the experiments of Vitalogy and No Code with their full-fledged arena-rock tunes, their reasons for being rich enough to fuck around. But its chainsaw-like opener doesn't get enough credit. One of the band's best songs, "Brain of J" finds Vedder demonstrating the lyrics' grassy-knoll paranoia with a spooked falsetto and Jack Irons drumming like he's pushing a grand piano off a roof. The riff will undo your stitches every time.
"No Way" (Yield, 1998)
In just four years, Pearl Jam turned from the Vedder show to the healthiest collective effort in alternative rock. So this "Come Together"-style chug had lyrics by Stone Gossard, an effectively tongue-in-cheek sendup of Rand Paul types ("I'll stop trying to make a difference") that couldn't be more relevant in the time of coronavirus.
"Push Me, Pull Me" (Yield, 1998)
Most of Pearl Jam's experimental cuts aren't too deep; "Bugs" and "Pry, To" make their point on first listen. But "Push Me, Pull Me" isn't just a true sound collage, with lots of warped noises to offer earbud-wearers, it's also a true song, with ghostly chorus harmonies and buried power chords you may not notice for years.
"Insignificance" (Binaural, 2000)
There isn't much that could've kept Binaural from breaking Pearl Jam's hot streak on rock radio. It's just an insular record, with plenty of mild highs that don't quite clear the bar. But if they released "Insignificance" as a single, it may have stood a better chance; the guitar break demands attention like a security alarm. It just doesn't have the chorus to knock it out of the park. A very good bunt, though.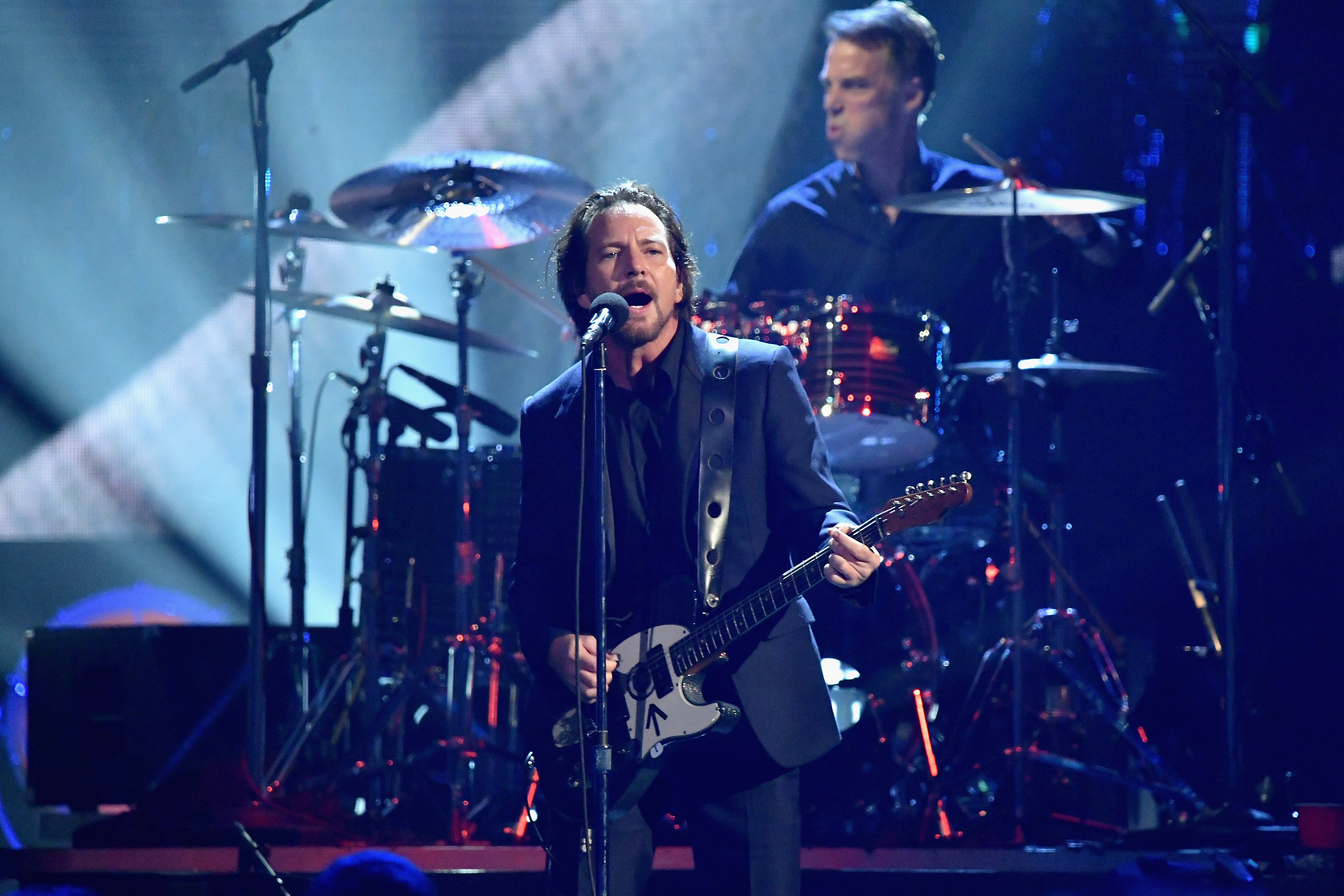 "Thin Air" (Binaural, 2000)
Likewise, imagining a timeline where "Insignificance" and "Thin Air" were Binaural's radio bids is certainly more intriguing than the reality, which threw the tepid "Light Years" and the admittedly cool Pink Floyd-scape "Nothing as It Seems" out there instead. "Thin Air" builds on the success of "Last Kiss" as a my-baby's-in-my-arms slow jam that's even kind of sexy. You can imagine a very, very sedated Mick Jagger crooning it.
"Of the Girl" (Binaural, 2000)
Binaural is the definition of a pleasant album. It's sleepy, even on the sub-three-minute rockers, but warm. And it's not very challenging, their least experimental record since Vs. But "Of the Girl," a bluesy jam that they opened shows with around this time, has that eternal illusion of a song coming together over the duration of its being performed, which is always cool. The album could've used a few more of these.
"You Are" (Riot Act, 2002)
Riot Act was Pearl Jam's least commercial (and then-weakest) album to date; not even the infuriating rise of Dubya could get much concreteness out of the band (even if the meandering "Bu$hleaguer" is better than you remember). So don't look for a killer chorus here. Instead, immerse in their final moments as a strangely sexy groove band, riding a pulsating tremolo riff with subterranean swagger and little else.
"Strangest Tribe" (Lost Dogs, 2003)
Lost Dogs, a B-sides compendium, featured bigger hits than anything on Pearl Jam's previous two albums: "Last Kiss" and "Yellow Ledbetter." But it was also probably more satisfying for longtime fans, with plenty of worthwhile, fully-formed leavings like "Sad" and "Hitchhiker." The best original on it is possibly their most plainly beautiful tune, a fan-club special sparsely arranged for chiming acoustic and Vedder's hymnal whisper of a vocal.
"Leaving Here" (Lost Dogs, 2003)
And the best thing on Lost Dogs, period, is this Motown cover delivered with all the lunkheaded fury of "Brain of J" or "Louie Louie," for that matter.