On June 23, 1993, Lorena Bobbitt (now known as Lorena Gallo) grabbed a kitchen knife in the dead of night and severed her husband John's penis, taking it with her as she fled their shared apartment and ultimately tossing it out a car window. The organ was later surgically reattached, and both Lorena and John ended up facing criminal charges: Lorena for malicious mutilation and John for rape, which Lorena alleged occurred multiple times over their four-year marriage, including right before she cut off the penis. Though Lorena testified about the violence she said she suffered at the hands of her then-husband, all anyone seemed to focus on was his member.
Lorena, a new four-part docuseries from director Joshua Rofé and executive producer Jordan Peele, sets out to explain how a tragic story of domestic abuse and marital rape became a national punchline. Using archival footage and new interviews with witnesses, police, medical staff, survivor advocates, and journalists, Rofé examines how a story that could have shed light on a spousal abuse epidemic wound up as lurid tabloid chum and a vehicle through which an abuser sought celebrity. It's an ambitious series that effectively repositions the tragedy from Bobbitt's mutilation to the circumstances leading up to the moment his ex-wife, then a 24-year-old immigrant from Ecuador, took a knife to the man she claims drunkenly raped her moments earlier. Like Surviving R. Kelly, The Clinton Affair, and other docs re-evaluating '90s scandals with fresh eyes and the benefit of hindsight, Lorena imbues a survivor of sexual misconduct with an empathy and credibility not previously afforded her.
Lorena sets the stage with archival footage of then-Senator Joe Biden introducing the Violence Against Women Act, the 1994 legislation that helped redefine domestic abuse as a crime and not a private family matter. The culture, Rofé suggests, seemed poised for a serious discussion on gender-based violence—only to see media coverage co-opted by an angry white male cohort's castration anxiety. As far as the discourse was concerned, John's penis was worth more than Lorena's life.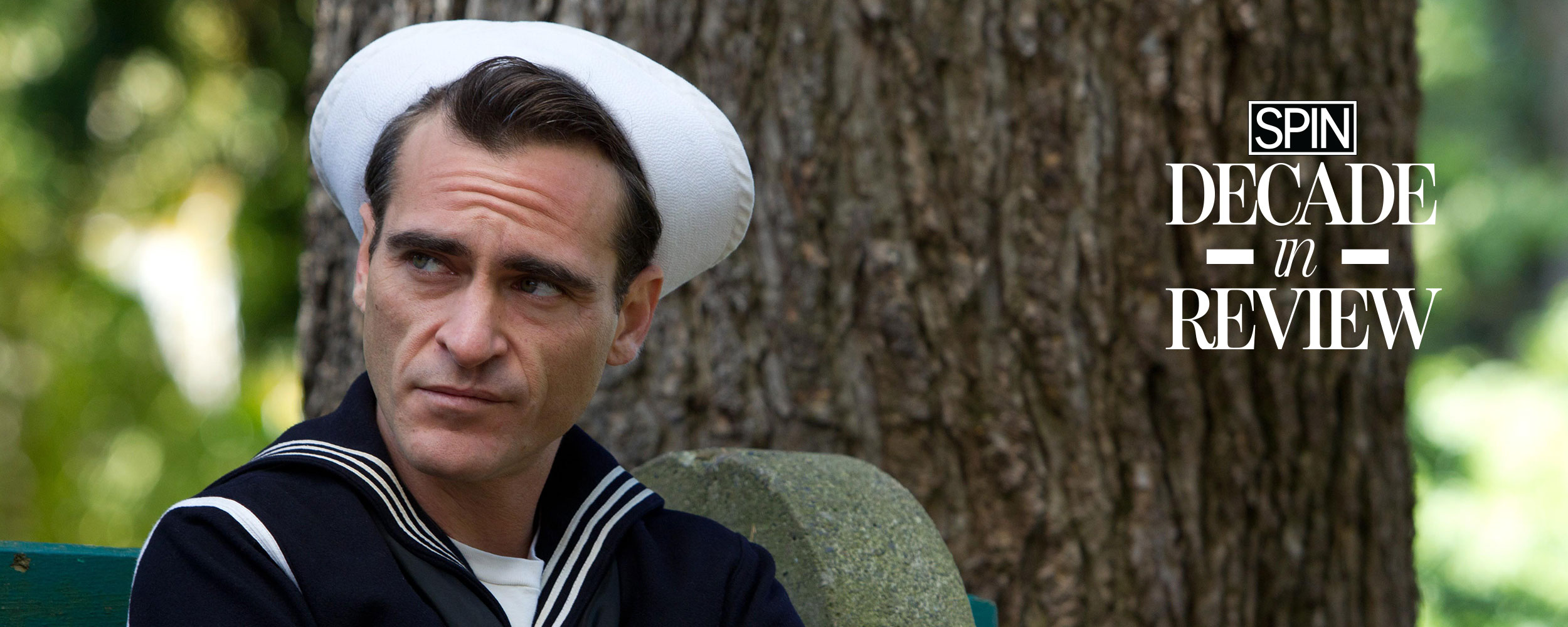 News coverage at the time, as Lorena makes clear, was unsparing in its misogyny. One can't help but notice that the contemporaneous television clips and late-night jokes that pop up throughout the documentary feature the likes of Geraldo Rivera, Al Franken, Charlie Rose, and Matt Lauer, men who were later themselves accused of harassing or assaulting women. In one devastatingly cruel Howard Stern segment, the radio DJ muses that he doesn't believe John raped Lorena because "she's not that great looking." Perhaps the most tone-deaf recollection comes from the Newsweek writer who holds a mockup of a cover story about Lorena's trial featuring an op-ed by Rush Limbaugh. The cover never ran, the writer says, because the magazine had moved on to a fresher scandal: Tonya Harding and Nancy Kerrigan.
Lorena herself also sat down for an interview with the filmmakers. In the living room of her Manassas, Virginia home, she covers her face with her hands and erupts into nervous laughter before delving into the story of that fateful night in 1993. (It's admittedly hard not to see the humor in a flying penis retrieved by a convenience store employee, who kept it on ice until it could be reattached.) Once over her laughing fit, Lorena, who now goes by her maiden name Gallo, discusses her experience with the ease and serenity of someone who's spent the past two decades unpacking trauma. Following her acquittal on grounds of temporary insanity in 1994, she started a foundation benefitting survivors of domestic abuse. Occasionally, she revisits what she refers to as "the incident" in talk show appearances, even those where she's still seen as something of a laughingstock: "I know the jokes are going to be there," she says, "but as long as I can shed a light on the issue of domestic violence and how bad it is, it's worth it."
In his own interview, a now-schlubby John Bobbitt claims his ex-wife severed his penis because she was mad that he wanted to leave her. He then looks pointedly at the camera and says he never "understood women." The ex-Marine has lost the bland good looks that helped secure his infamy, but he's inexplicably eager to tell his side of the story, which amounts to blanket denials that fly in the face of credible allegations and a wealth of evidence. Since 1994, Bobbitt has been arrested for misdemeanor domestic battery, harassment, and domestic violence and served 15- and 30-day jail sentences for domestic battery. In his free time, he embarked on a depressing post-scandal publicity tour: a brief stint in porn, frequent appearances on Stern, judging gigs at nude beauty pageants, and a job as a "greeter" at the Moonlight Bunny Ranch brothel. It's at that last job where Bobbitt met another partner, a sex worker named Desiree, who appears with her face obscured to speak about the brutal rape and beating she says nearly killed her. Bobbitt, we learn, has also been workshopping dick jokes for a standup act.
In a series named after his ex-wife, the focus on Bobbitt can feel somewhat inequitable. His interview, however, reveals that he himself was a victim of horrific sexual abuse as a child. He waves away any implied trauma with a dismissive "you just don't talk about it." It feels like the only honest thing he's said, and the first time he seems remotely sympathetic. His admission speaks to the way patterns of abuse perpetuate, recasting a deeply flawed man as a symbol of self-reinforcing societal failures to protect children from abuse and to prevent those children from becoming abusers themselves. In hindsight, the entirety of Bobbitt's existence in the public eye feels like negative reinforcement. Lorena doesn't have answers on how to break the pattern, but does drive home that the important first step entails believing women.
Lorena is streaming on Amazon Prime.