Here's Ariana Grande with an evergreen reminder: Please be nicer online, especially to Pete Davidson. "i know u already know this but i feel i need to remind my fans to please be gentler with others," Grande wrote in a note published via her Instagram Story today.
Grande's request follows yesterday's emotional Instagram note from ex-fiancé Davidson, who wrote that he's been "getting online bullied and in public by people for 9 months" but refuses to listen to harassers: "No matter how hard the internet or anyone tries to make me kill myself. I won't."
"i care deeply about pete and his health," Grande wrote in her post, which quoted Davidson's note in its entirety. "i'm asking you to please be gentler with others, even on the internet. … you truly don't know what anybody is experiencing ever. regardless of what they choose to display on social media or how they may appear in public."
Grande and Davidson were first linked romantically in May and announced their engagement not long after. Their high-profile and much-memed relationship made this October's breakup all the more excruciating—even before Davidson started working it into his comedy and Grande mentioned it in her song and video "thank u, next." Her latest note closes with a reminder that "thank u, next" is about respecting exes, not mocking them: "I will always have irrevocable love for [Pete] and if you've gotten any other impression from my recent work, you might have missed the point."
Read Grande's and Davidson's respective notes below.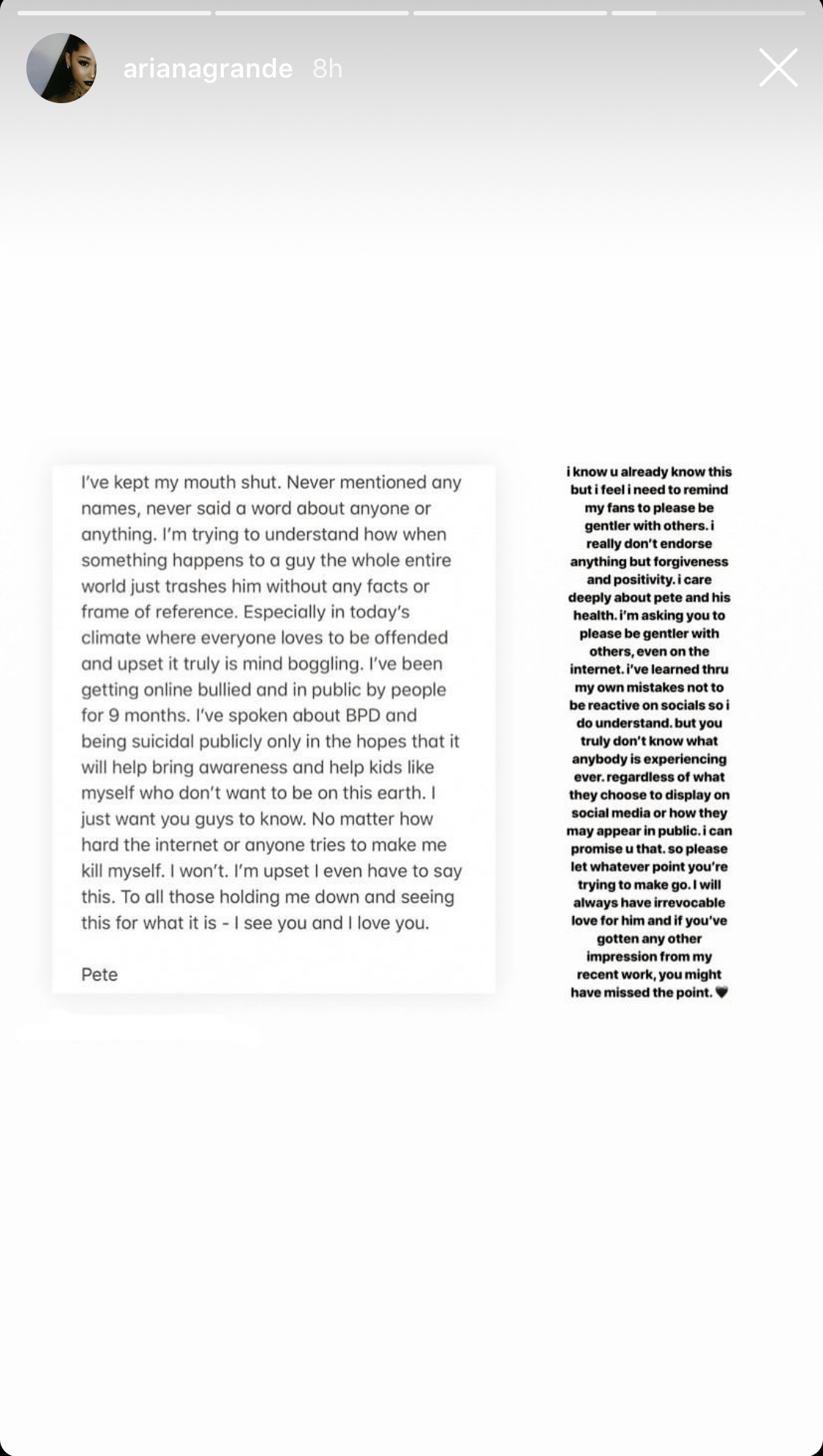 View this post on Instagram