Pusha T performed in his perpetual adversary Drake's hometown Toronto last night, and so perhaps it's no surprise that his song did not go off without a hitch. Video of the event, which took place at Danforth Music Hall, shows the G.O.O.D. Music head being sprayed by a lot of liquid, before a group of people from the audience jumps over the barricades and attempts to push past security and rush the stage. Toronto police investigated the incident and affirmed that three people had been sent to the hospital for injuries that were not life-threatening.
Pusha himself managed to get away unscathed, and returned to stage following the incident, beginning with a performance of Daytona's "Infrared," whose relatively subtle barbs helped escalate tensions with Drake earlier this year. "This n*gga pays some n*ggas to throw beer, n*gga," Pusha said, after returning to the stage. "What the fuck is that? Y'all know where the fuck I'm from?"
Read our basic primer on the long-festering Pusha T and Drake beef, which erupted in earnest this year with a series of diss songs traded back and forth between the two rappers—most notably, Pusha's brutal "The Story of Adidon," which outed Drake for having a son he had not acknowledged and accusing him of being a deadbeat dad. Earlier this month, Pusha claimed he did not endorse "Fuck Drake" projections shown during his performance at Camp Flog Gnaw, blaming it on a rogue "corny ass tech dude." He declared the beef "over" in an interview in Vanity Fair in June, but the fallout continues.
Drake recently elucidated his reaction to Pusha and Kanye West's provocations in an interview with Maverick Carter and LeBron James, explaining that it was Pusha's jokes about his producer and friend Noah "40" Shebib's MS that had really bothered him. "When you mention defenseless people who are sick in the hospital…I just believe that there's a price you have to pay for that. It's over! Someone's gonna fucking punch you in the fucking face. "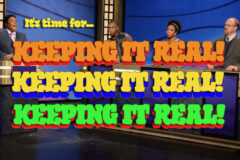 Watch footage from the Toronto fight and its aftermath below.
Rapper Pusha T was attacked on stage at Toronto's Danforth Music Hall tonight. He accused Drake of paying people to throw beer at him pic.twitter.com/tvf3Rb2Hss

— NEWSTALK1010 (@NEWSTALK1010) November 21, 2018
@Drake GOONS TRY TO ATTACK @PUSHA_T 😱😱. Everyone tag @6ixbuzztv @WORLDSTAR !!!!!! pic.twitter.com/4Suo5VgONf

— True North Views (@TrueNorthViews) November 21, 2018
But wait theres more! Pusha T comes back on stage in Toronto and performs Infrared. pic.twitter.com/KKYhFCV74e

— True North Views (@TrueNorthViews) November 21, 2018
Pusha response after getting rushed at Daytona concert in Toronto@WORLDSTAR pic.twitter.com/RGSclP0Krg

— andrew (@shadesofgr4y) November 21, 2018