Mariah Carey is currently promoting her new album Caution and sat down for an interview with Watch What Happens Live host Andy Cohen on Monday night. Unfortunately, the notoriously shady diva clearly made it a point to be on her best behavior and said nothing but glowing things about all the other artists and celebrities she was asked about during the course of the interview.
At one point, Carey was asked if she would like to collaborate with Cardi B and MiMi responded with an emphatic yes.
"I would love for that to happen," Carey said. "The song you guys were just playing, 'A No No,' which was originally Lil' Kim's song — we love Kim — I was hoping that the three of us could do a collaboration." She then added, "but if nobody puts it together, it's not going to happen."
The irresistibly catchy "A No No" came out in early November and samples Lil' Kim's 1997 remix of "Crush on You" featuring the Notorious B.I.G. and Lil Cease.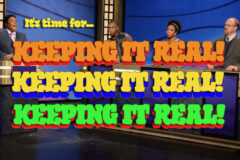 Carey was a little stingy with the personal anecdotes, but for good reason, as she mentioned that she is saving the juicy stuff for her book.  She did, however share a story of what it was like working with her idol Aretha Franklin during the 1999 Vh1 Divas Live special.
"She was just so real. She came to me and she was like 'They're playing games, Mariah and I'm not playing these games!'" Carey said, doing her impression of the late Queen of Soul. "We never really rehearsed too, we just did in her trailer…but I don't want to tell the whole story because I'm working on my memoir…But she went so far beyond what I imagine she would be like. God bless her."
Check out more clips from Carey's Watch What Happens Live interview here.