To The Stars Academy of Arts and Science, a UFO research venture founded by former Blink 182 frontman Tom DeLonge, has accumulated a $37,432,000 deficit, according to a mid-year SEC filing first reported by Ars Technica. The firm racked up nearly $32 million of that deficit last year and reported just $369,510 in revenue as of June 30.
DeLonge's company drew increased attention last December after The New York Times reported on the existence of a Defense Department program, formed in 2007 and formally terminated in 2012, that funded investigations into reports of unidentified aircraft. The program's former director, Luis Elizondo, last year became a partner at To The Stars to continue his research.
The company, which lists on its website "telepathy" and "beamed energy launch systems" as subjects of interest, last September began issuing stock to help fund its operations, ultimately raising $1,167,000 from investment-curious alien optimists by June 30. Unfortunately for anyone interested in the action, the stock offering closed in September.
The SEC filing also reveals a new partnership for DeLonge's company with EarthTech International, a research firm founded in 1985 by Harold E. Puthoff. Puthoff is best known for directing a widely discredited Cold War-era program, funded by the CIA, investigating psychic capabilities, featured in the 2004 book and 2009 film The Men Who Stare At Goats. To The Stars has agreed to assist EarthTech in the study of "materials samples [EarthTech] obtained through reliable reports of advanced aerospace vehicles of unknown origin."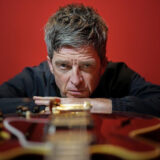 If you'd like to help To The Stars stay solvent while it uncovers the truth about the great unknown, t-shirts, hoodies, and trucker hats are available on the website for the company's entertainment arm.
Correction: A previous version of this post mischaracterized To The Stars' deficit as debt.