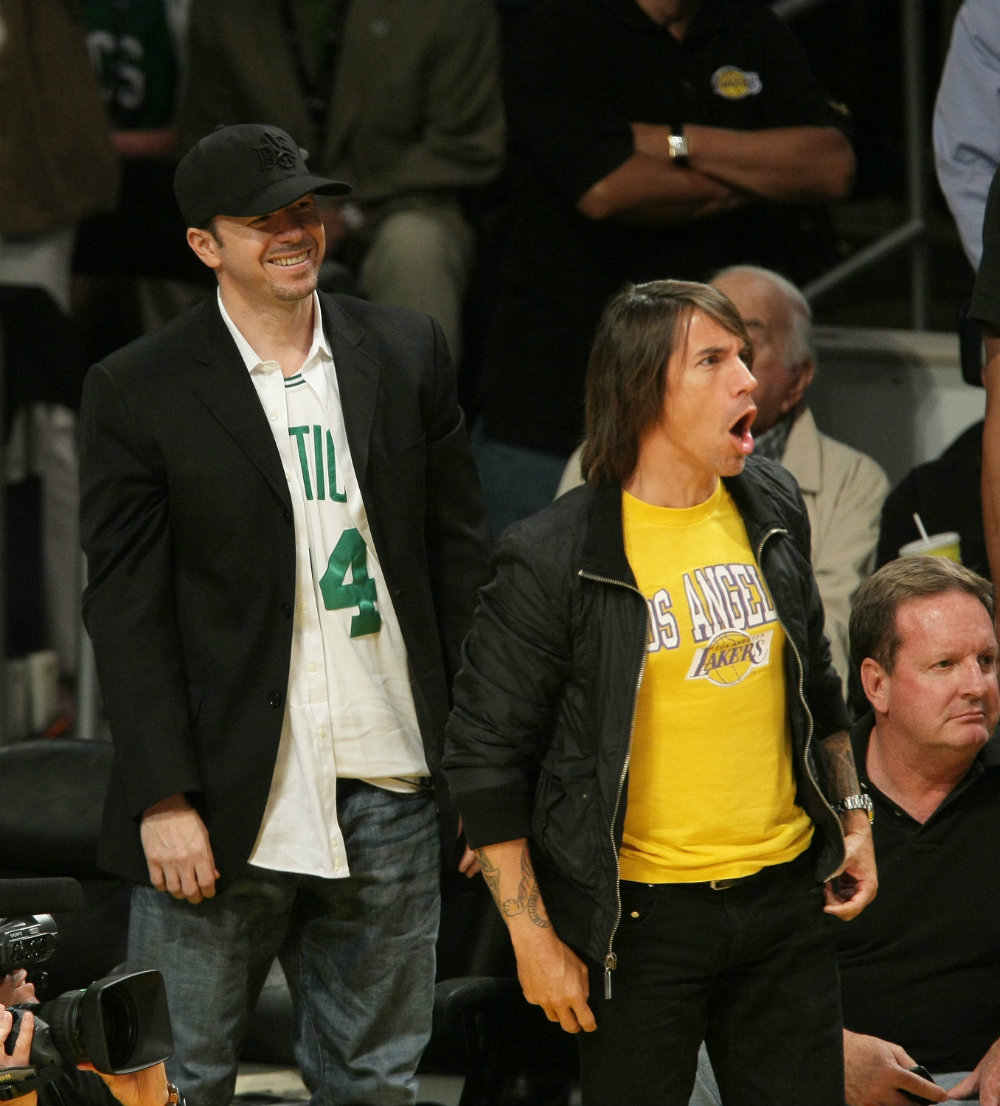 At the 2010 NBA Playoffs, Kiedis concentrated very hard on the game in front of him and not David Beckham and Adam Levine next to him.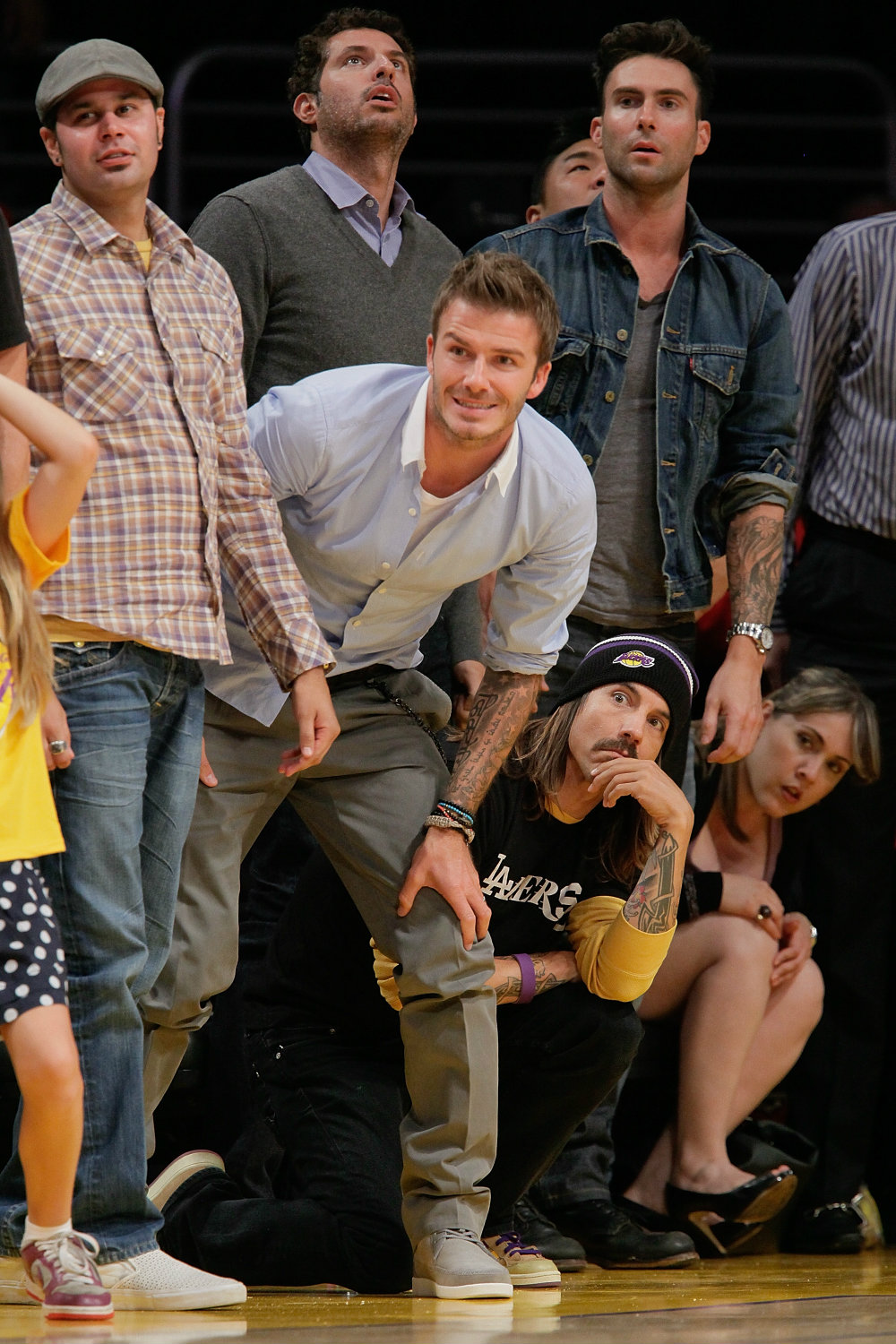 Jonah Hill got more attention from Kiedis at a game in 2009, though his bored date did not.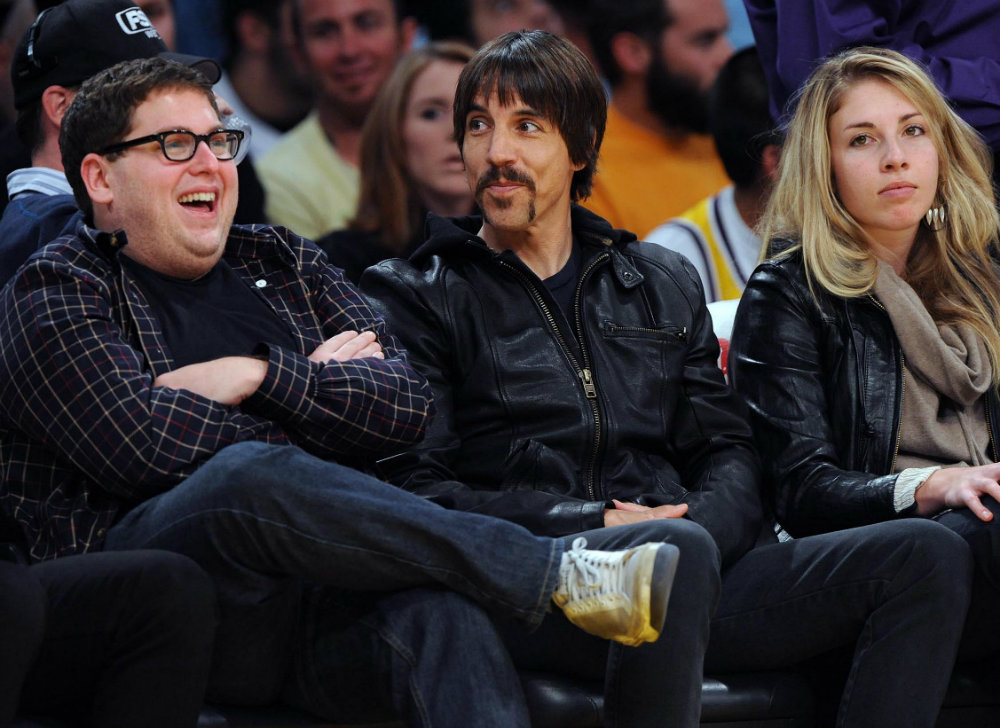 For some reason, The Dark Knight star Aaron Eckhart took in a game with Kiedis at the NBA Finals in 2010. Perhaps they discussed the work Eckhart did with his old college chum Neil LeBute?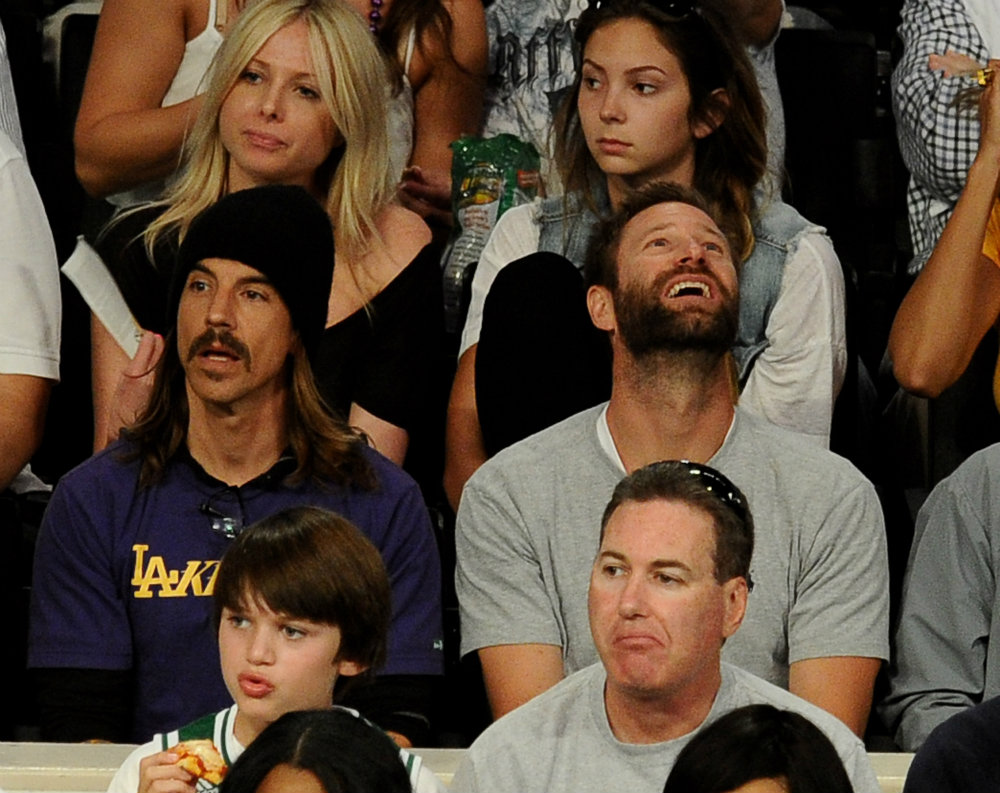 Finally, behold this Where's Waldo-esque image from a 2009 playoff game in which Rob Schneider got better seats than Kiedis. Of course, Schneider was there with Adam Sandler, but still.