Over the weekend, Red Hot Chili Peppers frontman Anthony Kiedis was briefly removed from a Los Angeles Lakers game after trying to insert himself into a brawl between players on the Lakers and their opponent, the Houston Rockets. Though it might be a surprise to see Kiedis being removed from the court by security after confronting actual NBA players, he has long been a fixture at Lakers games, joined by an ever-evolving and mostly random seeming cast of actors and musicians and the company of a revolving door of college-aged women. To view Anthony Kiedis' history at Lakers games is to thumb through several eras of Hollywood ephemera.
At the Staples Center, Kiedis has been spotted sporting myriad hairstyles, dumb hats, and questionable facial hair. When he's not with a date, he can often be found with Red Hot Chili Peppers bassist Flea. Here are Kiedis and Flea accompanying RHCP guitar player Josh Klinghoffer to a game as if they were two dads treating their son after he brought home a good report card.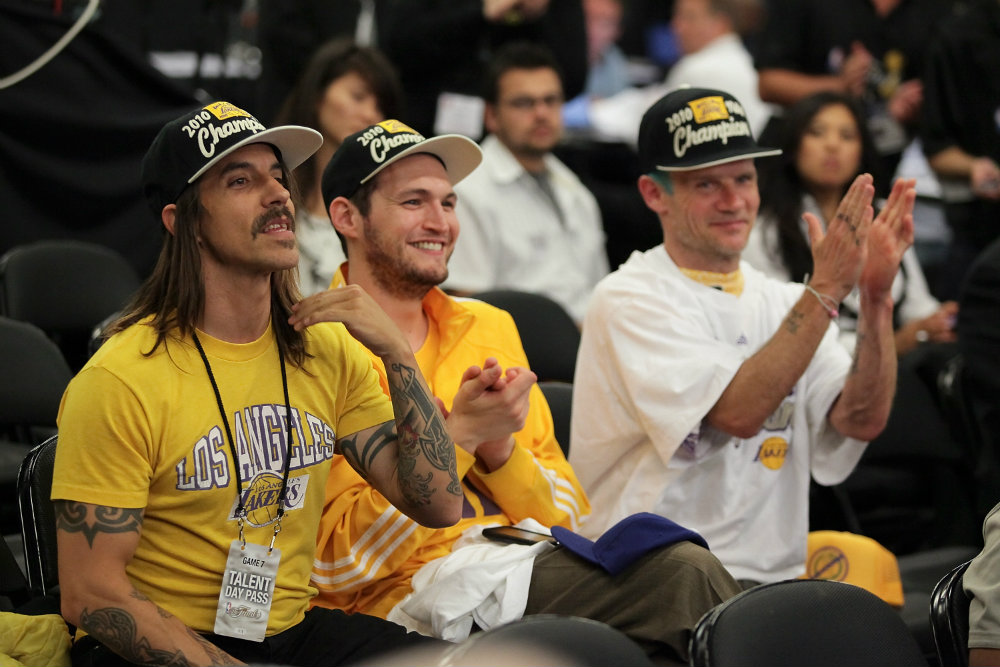 But often, the 55-year-old can be found kicking it with other celebrities. The image at the top of this post features Kiedis palling around with producer Rick Rubin and Lenny Kravitz. Thankfully they never made music together. Rubin, as you'll recall, produced Blood Sugar Sex Magick.
Here he is with Chris Rock in 2003, sporting a freshly trimmed set of bangs.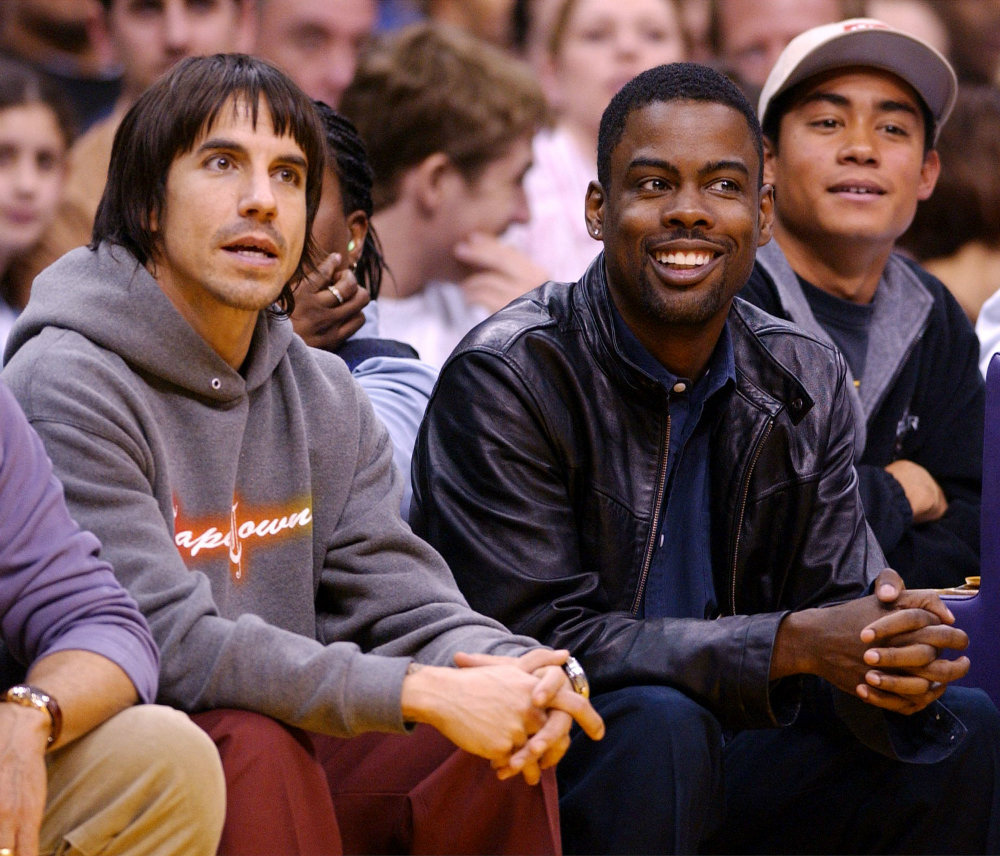 Kiedis was seen out with another Chris from Saturday Night Live, this time it was Chris Kattan in 2009. What did they talk about?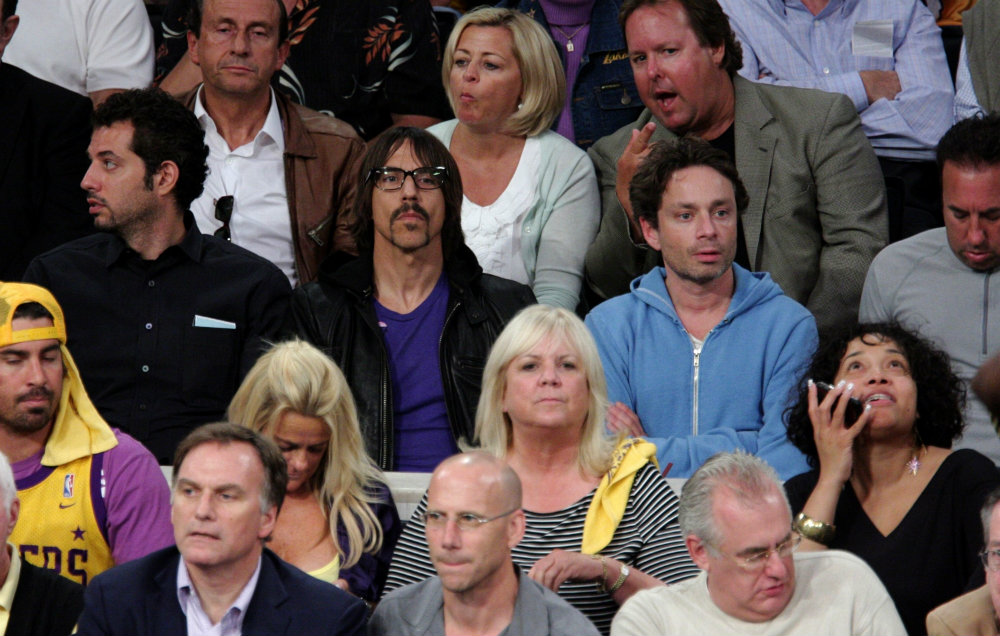 Kiedis apparently loves going to games with SNL alums. Here he is sandwiched between David Spade and Diddy at Game 5 of the 2008 NBA Finals.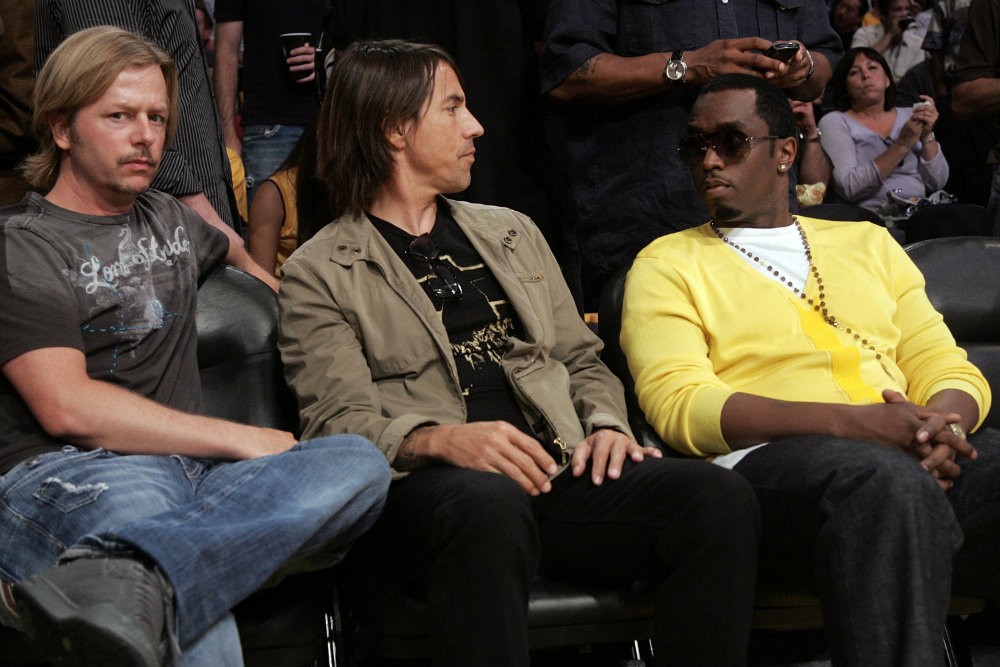 And with Leonardo DiCaprio in 2009.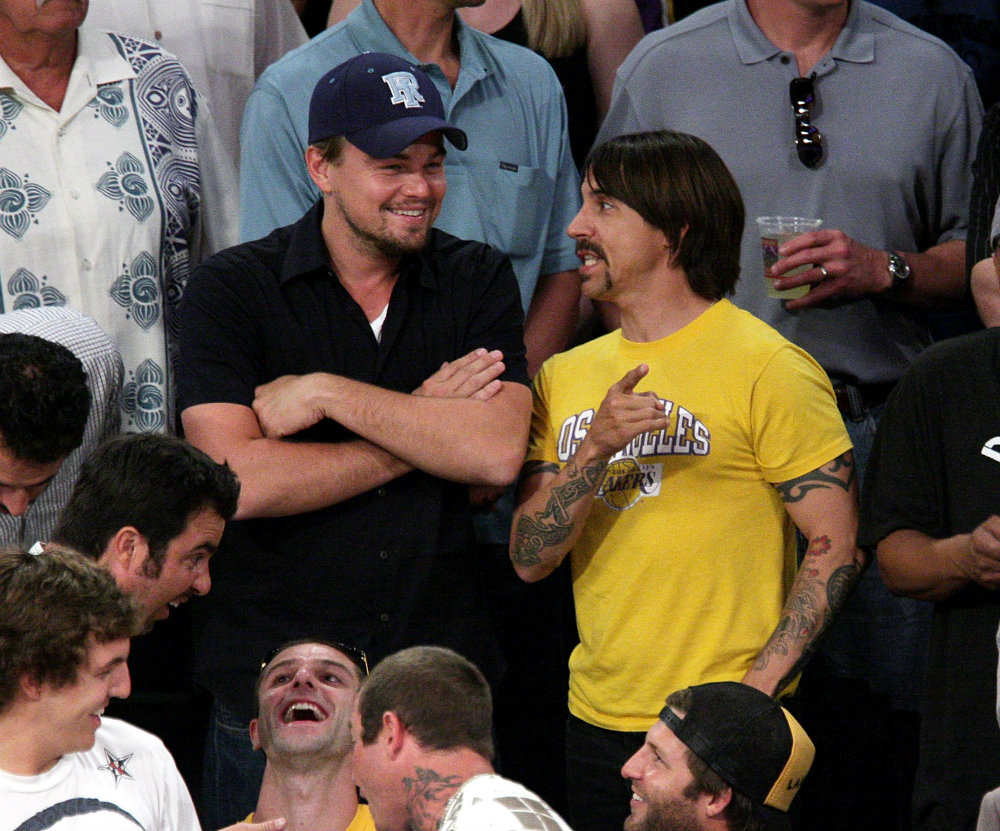 Here he is with Boston Celtics fan Donnie Wahlberg at Game 3 of the 2008 NBA Finals. Hopefully their relationship survived the series, which was won by Boston.