Smashing Pumpkins frontman and cat adoption advocate Billy Corgan took to Instagram yesterday to hold an informal Q&A session with his followers. His first story showed a photo of the head Pumpkin with his son Augustus Jupitter, who was perched on a train, with the caption "Me and Mr Choo Choo." Corgan then shared an IG post inviting fans to send their queries to "Mr. Choo Choo Sr."
Although Corgan is open to allowing some fan access into his life, he's pretty clear about his boundaries.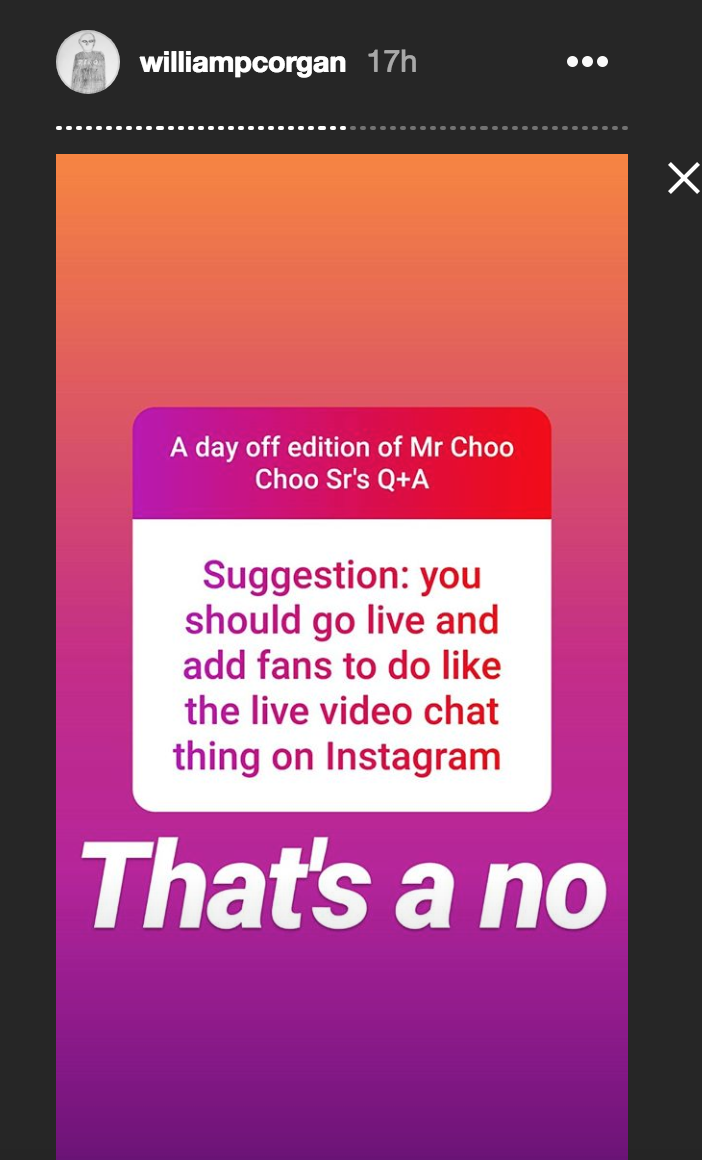 It should probably come as no surprise that Corgan would be down to collaborate with Kanye West, a fellow Chicago native who also happens to be unpredictable and moody as hell. They both happen to fancy themselves as messianic geniuses who have taken forays into reactionary politics in recent years. Perhaps getting the two artists together in a studio will create some kind of black hole effect where the two just kind of absorb each other and collapse in on themselves like an imploding star. There's only one way to find out.
As for Jerry Cantrell of Alice in Chains fame, Corgan could probably just pick up a phone and call him, no?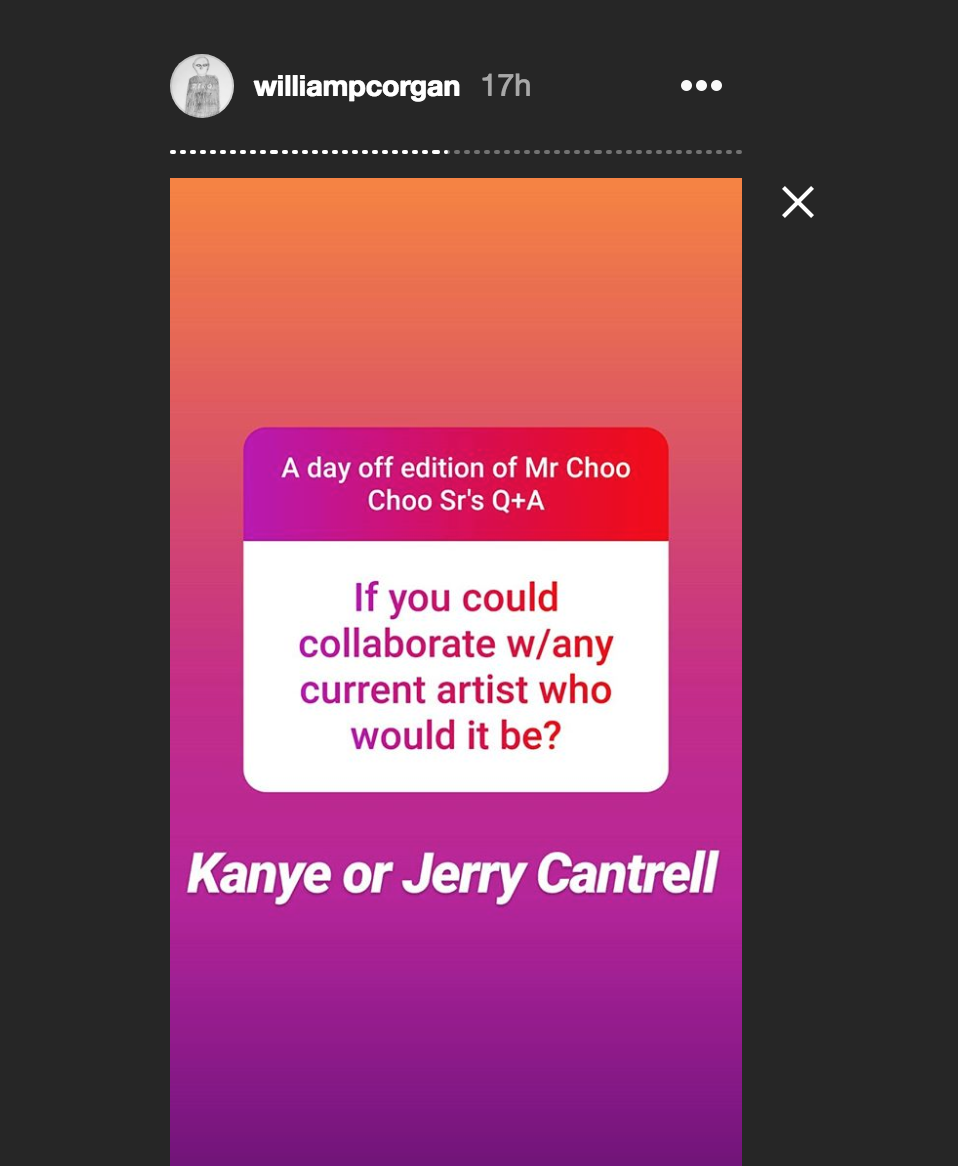 One fan asked about Corgan appearing before the House Judiciary Committee in 2009 when he testified on behalf of the musicFIRST Coalition, a group that advocates for artists to be paid royalties when their songs are played on the radio. Although it was probably a typo, Corgan sounds a bit like a leprechaun as he bitches about how miserable hanging out on Capitol Hill is.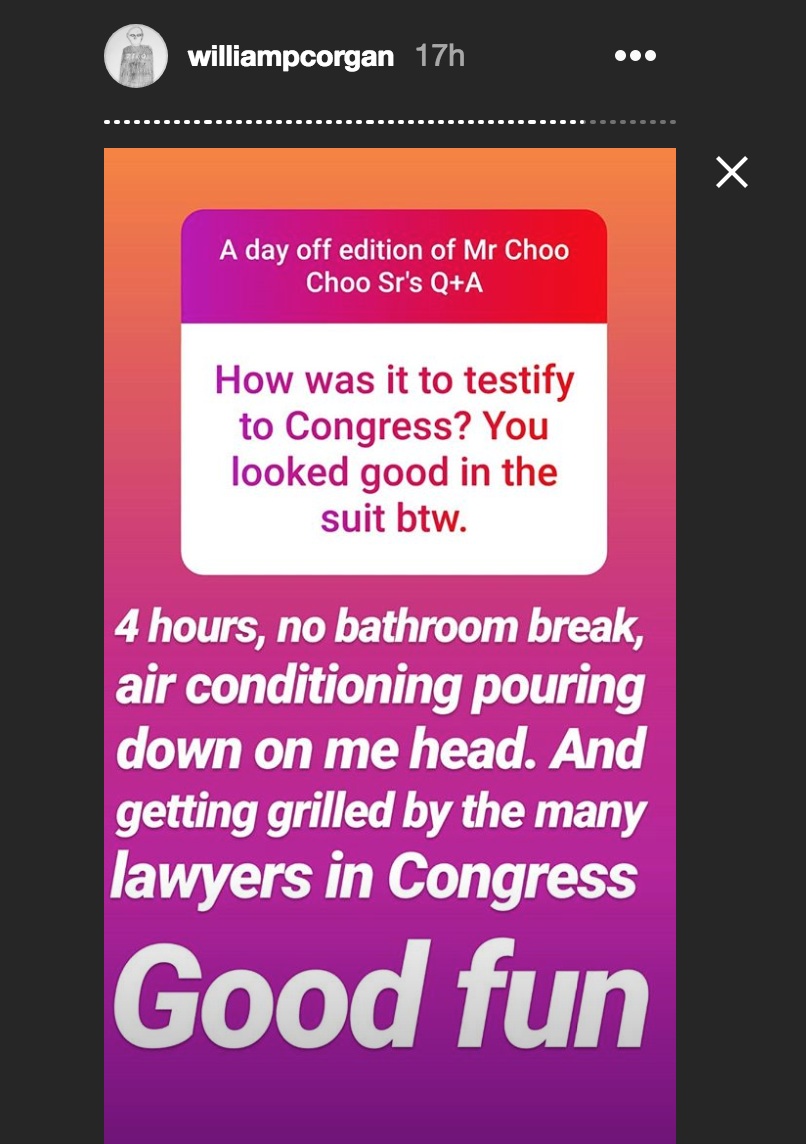 Just as we were wondering what Corgan thought of the review Spin ran of the recent Smashing Pumpkins reunion show at Madison Square Garden, Corgan posted this.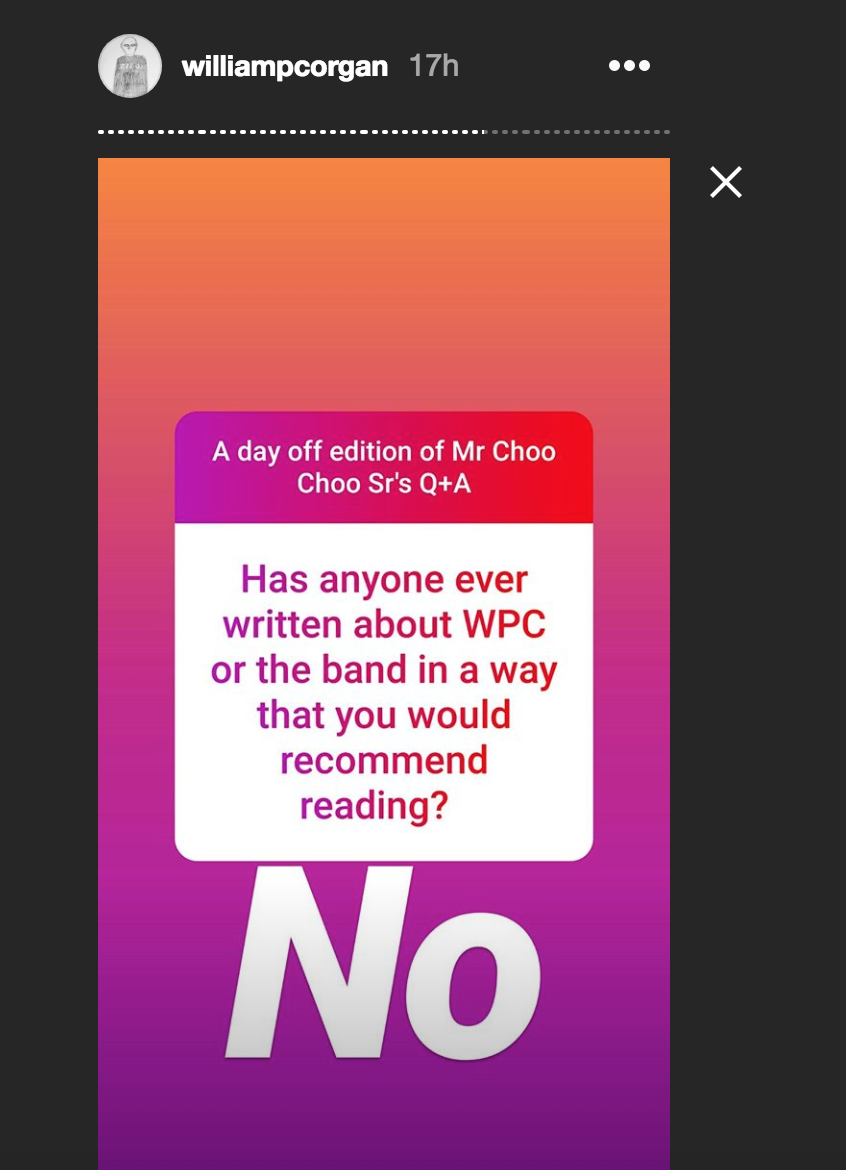 We can all agree that a Billy Corgan kids album would be insane, right?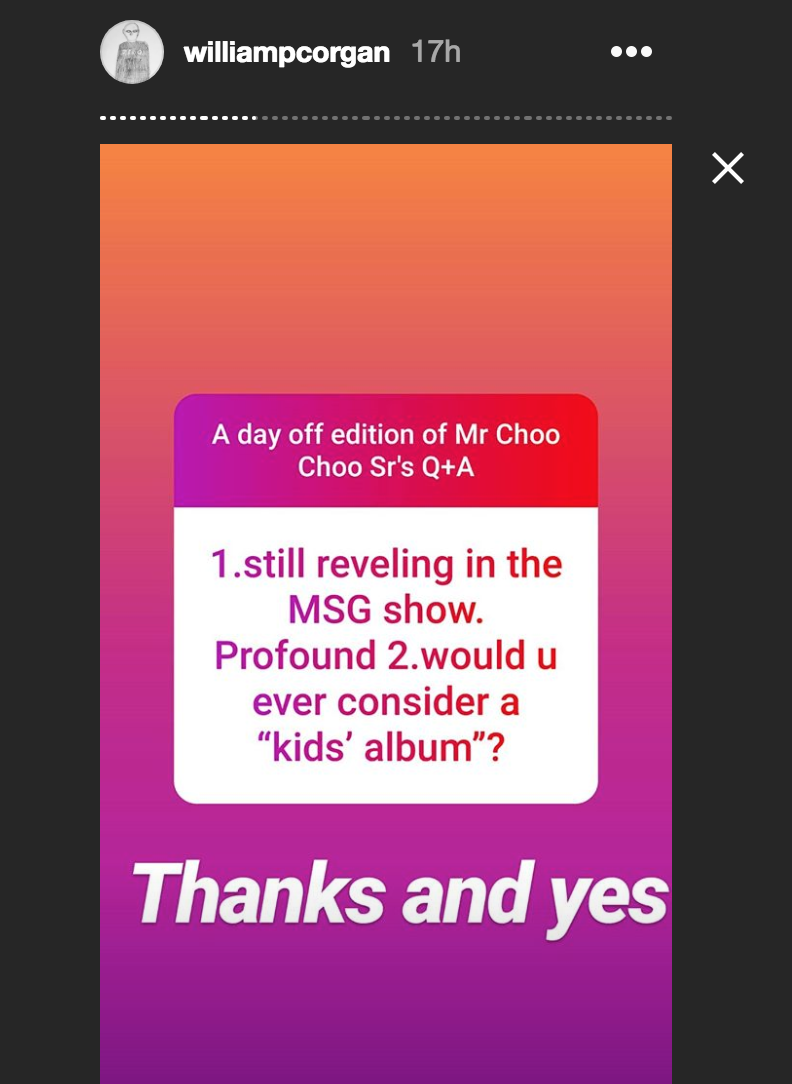 This is a huge day for anyone waiting to see where Corgan was going to come down on the designated hitter rule.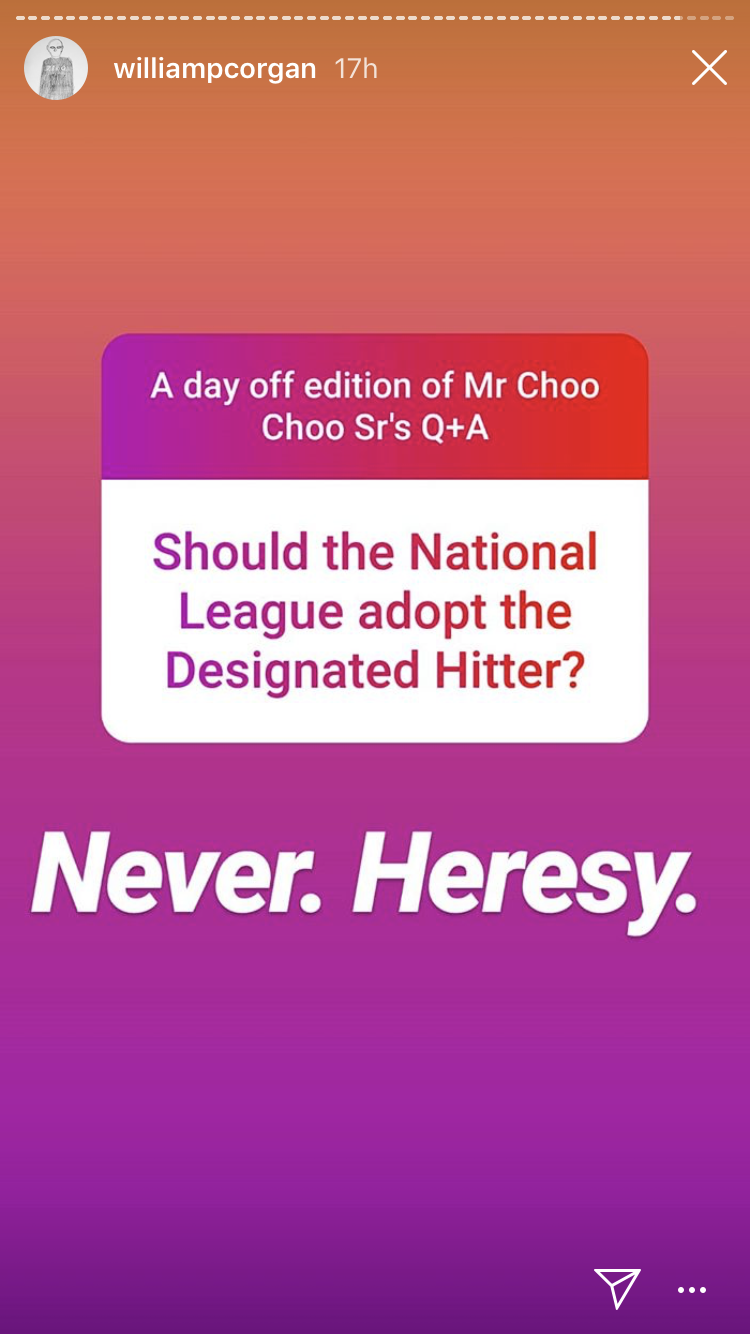 Although Corgan seemed like he was in a fairly good mood throughout the fan interaction, things eventually took a turn.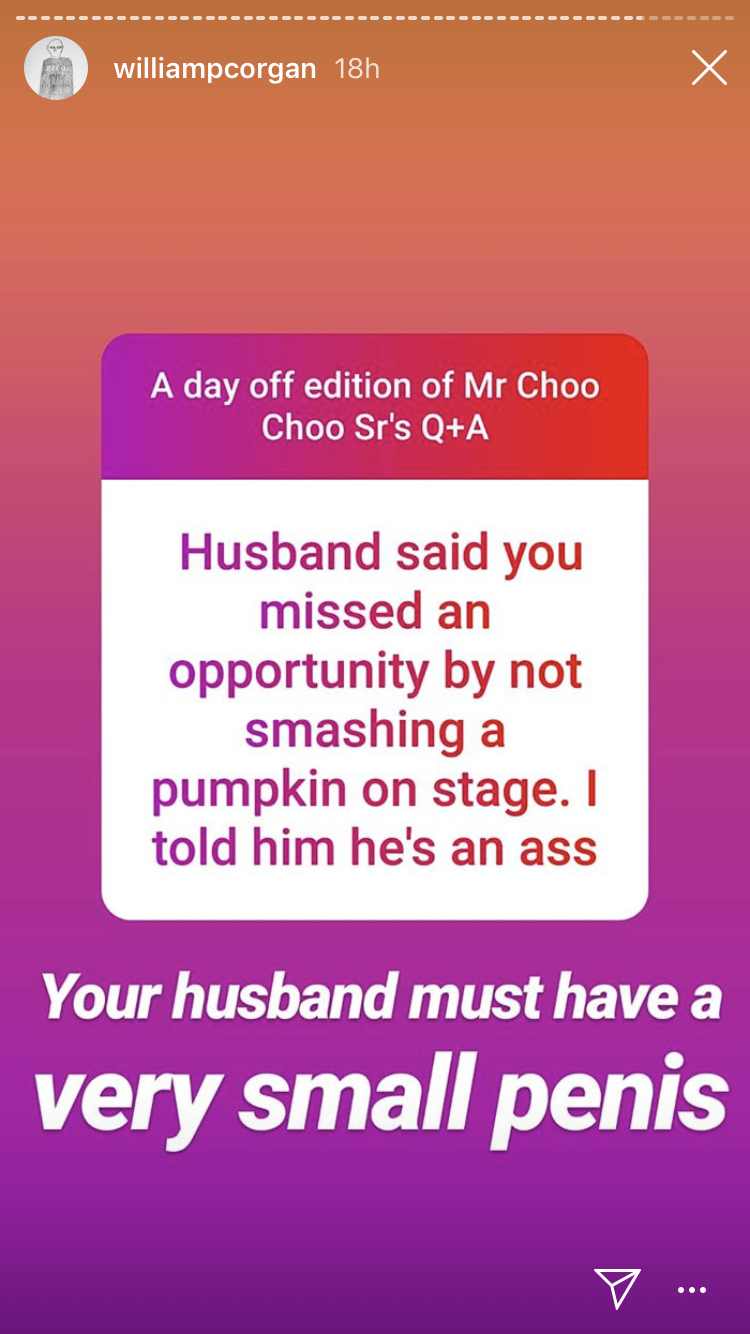 Never change, Mr. Choo Choo Sr.