An all-star tribute to Aretha Franklin is in the works for November in New York, Billboard has confirmed.
As Showbiz411 first reported, the concert is being spearheaded by one of the Queen of Soul's longest supports, Sony Music Chief Creative Officer Clive Davis. The event, a celebration of the 76 year-old singer's six decades in music, is reportedly slated to take place at Madison Square Garden on Nov. 14 under the banner "Clive Davis Presents: A Tribute to Aretha Franklin."
While the lineup for the Live Nation-produced gig has not yet been announced, at press time, it seems unlikely that Franklin will not attend in light of reports from a source close to the singer that she is seriously ill. The Queen of Soul canceled planned concerts earlier this year after she was ordered by her doctor to stay off the road and rest up. The singer underwent surgery for an undisclosed illness in 2010, denying that rumors that she was suffering from pancreatic cancer.
Even without a lineup, the roster of potential hits that the artists could cover is impressive, including: "Respect," "Rock Steady," "Think," "Natural Woman," "Chain of Fools," "I Say a Little Prayer," "I Knew You Were Waiting," "Ain't No Way," "Since You've Been Gone" and "Freeway of Love" among many others.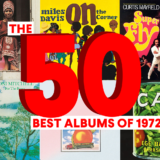 A spokesperson for Franklin could not be reached for further details on her condition at press time.
This article originally appeared on Billboard.