Aretha Franklin's family is planning an open casket viewing which will be open to the public, TMZ reports. Sources told the site that the viewing will be held at the Charles H. Wright Museum of African American History in Detroit to accommodate the volume of fans who will want to pay their final respects. The museum also hosted Rosa Parks's viewing in 2005, where an estimated 700,000 people visited the late Civil Rights icon.
The Queen of Soul's memorial is expected to be a four day affair with the first two days consisting of her viewing and then the following two days reserved for a private funeral among close friends and family at the Greater Grace Temple.
In addition to the viewing, one source told TMZ that "there will be singing … lots of singing." Franklin's family has yet to announce a date for her memorial.
Franklin passed away on Thursday at the age of 76. Shortly after her passing, her family released the following statement: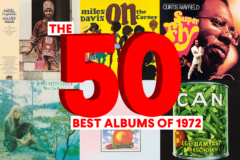 "In one of the darkest moments of our lives, we are not able to find the appropriate words to express the pain in our heart. We have lost the matriarch and rock of our family. The love she had for her children, grandchildren, nieces, nephews, and cousins knew no bounds."

"We have been deeply touched by the incredible outpouring of love and support we have received from close friends, supporters and fans all around the world. Thank you for your compassion and prayers. We have felt your love for Aretha and it brings us comfort to know that her legacy will live on. As we grieve, we ask that you respect our privacy during this difficult time."