Scorpion, Drake's 25-track latest offering, debuted at No. 1 on the Billboard Hot 100 and set what would at first seem to be spectacular number of records for streaming and singles chart placement. It racked up 745.92 million U.S. online plays in its first week, the highest streaming debut for any artist ever. And every single one of its tracks ended up in the Billboard Hot 100, giving Drake a record-breaking 27 songs on the singles chart at the same time, including his features on BlocBoy JB's "Look Alive" and Lil Baby's "Yes Indeed." (Drake himself held the previous record of 24 songs, when he pulled a similar feat with every track from More Life last year.)
Of those 27 songs, seven are in the top 10, which beats the Beatles' previous record of five in 1964. That brings Drake to a career total of 31 top 10 songs, passing Michael Jackson's previous record for male solo artists. (Incidentally, Scorpion album track "Don't Matter to Me," which Jackson is posthumously featured on, lead to Jackson's 30th top 10 single.) Drake also had the highest global streams ever in a single week, the largest overall sales week for an album this year, and the largest week for a hip-hop/R&B album in the two years since… Drake released Views back in 2016.
This is all impressive to be sure. Drake is one of the biggest acts in pop history and Scorpion was another notch in his belt of chart supremacy. But it wouldn't look like nearly as massive a success if not for a relatively recent change in the way the album and singles charts are tallied, and with the marathon length of Scorpion itself.
In 2014, Billboard altered its system for calculating album sales to include streaming numbers, introducing terms like "equivalent album units" and "streaming equivalent albums" into the lexicon of those who follow the pop charts closely. There's some complicated math behind them, but what they basically mean is that if an album's songs are downloaded or streamed on services like Spotify often enough, it can boost the album's chart position just like a traditional physical sale would. The Hot 100 singles chart also began incorporating streaming data, which is how all of those Scorpion album tracks can chart without being released as singles, and how a decades-old Fleetwood Mac hit can start charting again after a Twitter meme. Shortly after the changes, the number of tracks on marquee pop releases began to grow: the more opportunities you give your fans to stream or download individual songs, the higher your chances of landing something on the charts.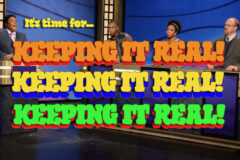 All of this led to something like the Steroids Era for chart positions. Scorpion isn't the only album doing baffling numbers lately: Earlier this year Migos released their latest album Culture II and broke their own record for simultaneous hits on the hip-hop/R&B chart, with 15 tracks charting. Every track from J. Cole's K.O.D. and Post Malone's Beerbongs & Bentleys also charted in the Hot 100, and the former rapper became the first artist ever to debut three songs in the top 10. J. Cole didn't jump on the long-album trend, but Migos and Post Malone did: Culture II has 24 tracks and Beerbongs & Bentleys has 18.
So it's a little unfair to compare Drake's numbers to the Beatles and Michael Jackson records he smashed. Yes, the Fab Four only had five songs in the Hot 100 compared to Drake's 27, and Michael only 30 top 10 songs ever compared to Drake's 31. But they also weren't working at a time when every snippet of music they released had a decent shot at the singles chart, whether or not it was actually a single.
No one but Drake and his collaborators can say for sure whether Scorpion's two discs were part of a conscious chart domination strategy, but it certainly seems like it. Consider the fact that Drake's previous record for number of songs in the Hot 100 at once was 24, and this album has 25, just enough to break it. Now that he's got 27 songs charting, maybe we should prepare ourselves for the inevitable: a 28-track Drake album, coming soon to a streaming service near you.