Filmmaker Edgar Wright's first post-Baby Driver project will be a documentary on the influential and severely underrated pop duo Sparks, IndieWire reports.
Wright apparently already got started on the project by filming a Sparks show at London's O2 Forum Kentish Town earlier this year. From IndieWire:
"I already shot their London concert in late May. The rest of is it [to be determined] and we're currently scouring the archives," Wright told IndieWire. "I have been a fan of them since I saw them on Top Of The Pops in 1979 — and when I had 'Beat The Clock' on vinyl."
Wright will have a lot of ground to cover. Eccentric brothers and Southern California natives Ron and Russell Mael started making music about 50 years ago in and have put out 23 studio albums. The Maels were introduced to a new audience in 2015 after joining up with Franz Ferdinand to release the collaborative album FFS.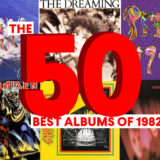 Sparks appeared on British music show Top of the Pops several times in 1979, but Wright very well could have been talking about seeing them perform this Donna Summer-inspired banger "Tryouts for the Human Race."