Drake's new album Scorpion arrives Friday, June 29, and in classic Drizzy fashion, he's being as aloof as ever. The first allusion to a new album came in the final line of his 2017 project More Life: "I'll be back 2018 to give you the summary" ("Do Not Disturb"). True to his word, Drake resurfaced in April with an Instagram photo revealing the impending release of Scorpion. We've heard three new singles so far—"God's Plan," "Nice for What," and "I'm Upset"—with accompanying visuals and in the past week, Drake has shared more cryptic posts about the album, including a teaser trailer, which might be the most we get until it drops. Here's everything we know about Scorpion as of now.
It's Drake's first musical statement since sparring with Pusha T
Scorpion arrives on the heels of Drake's recent public feud with Pusha T, which reignited with a line on Pusha's DAYTONA track "Infrared," escalated with Drake's "Duppy Freestyle" response, and went nuclear with Pusha's "The Story of Adidon." (Read Spin's compete history of the long-running Drake/Pusha T feud here.) Kanye West declared the beef "dead" in a tweet, but naturally fans will be waiting to hear whether Drake can resist responding for an entire album.
Drake revealed the full track list a day before the release date
After Scorpion-themed billboards (a favorite Drake marketing tactic) popped up around Toronto with captions reading "Is There More," "Don't Hit Me When You Hear This," and—most notably—"A Side/B Side," some fans speculated Scorpion could be a double album. On Thursday (June 28), Drake shared a photo of the complete 25-song track list on Instagram. Side A contains 12 songs and Side B contains 13, with singles "God's Plan" and "I'm Upset" appearing on the first half and "Nice for What" on the second.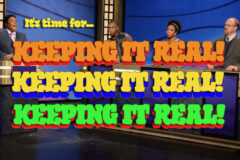 https://www.instagram.com/p/Bkk2MQvHRSw/
Longtime collaborators Noah "40" Shebib and Oliver El-Khatib are executive producers
In April, Drake shared a photo on Instagram captioned "JUNE 29 2018" and featuring himself wearing a black satin jacket embroidered with the album title and release date. On June 13, he posted the apparent cover art (below),  an autographed black and white portrait of himself in a hoodie with "Scorpion 2018" handwritten beneath it. Last week, Drake posted a collage featuring photos of himself and a caption confirming Scorpion was "executive produced" by longtime collaborators Noah "40" Shebib and Oliver El-Khatib.
Drake is going on tour with Migos
Drake and Migos' cleverly titled Aubrey & the Three Amigos tour of North America kicks off July 26 in Salt Lake City and wraps up November 17 in Atlanta, with Canadian stops in Toronto and Montreal. See the full list of dates here.
Drake's new album Scorpion is out June 29 via Republic Records. Watch the album teaser trailer below.
This post has been updated with new information as of June 28.