It's tempting to root for Christina Aguilera—she has at least a half-dozen pop classics under her belt and possessed the best pure voice of the Y2K teenpop crop. But as any contestant on her former chair-swiveling grounds The Voice can tell you, talent is only half the story; you need, to borrow another singing competition's tagline, an "x factor." Aguilera has spent this decade in search of that magic ingredient. Collaborations with lesser bros like A Great Big World and Maroon 5 brought her back to radio and the Hot 100, but her own efforts—the splashy Burlesque, the overegged-pudding-like Bionic, the blissed-out Lotus—stalled. Despite the occasional shooting-star track like Lotus' bubblicious "Red Hot Kinda Love" and Bionic's stompy "I Hate Boys," Aguilera's albums felt labored, their trend-chasing just a bit behind the times, their splashiness leaving listeners feeling waterlogged.
Liberation, Aguilera's first full-length in six years, comes at a curious time for female pop stars, who have been marginalized by the streaming-borne hegemonies that allowed Post Malone to somehow become worthy of multiple No. 1 singles. To compound that, Aguilera is an outlier in pop's upper echelons: not because of her advanced-for-radio age (she's 37), but because of her voice, which remains a powerful force, full with life and personality and able to leap octaves. In a time when women are often reduced to dishwater-dull "featuring" presences on songs about and by not very interesting men, Aguilera's audacity is a breath of fresh air, even as Liberation keeps pace with the times by draping itself in chilled-out beats and downcast minor keys.
Aguilera introduced Liberation with "Accelerate," a skittering Kanye West-produced track that recalls Life of Pablo's moody minimalism while offering a more au courant take on the sex-positive vibes Aguilera offered up on "Dirrty." It was an odd choice on its face, but in the context of Liberation and Aguilera's career, it makes sense; since the Stripped days she's twinned owning her sexuality with standing up for herself, and the bedroom-minded cuts on Liberation continue that trend. "Pipe" is slinky enough that its grooves aren't upset by the unfortunate central metaphor. "Like I Do," which finds Aguilera sparring with the D.C. MC GoldLink, pivots on a gossamer flute-and-keyboard groove that brings to mind the sinuous backing track of "Genie in a Bottle" (which gets name-checked in the lyrics) while also sounding like it was beamed in from 15 minutes in the future.
A few brief interludes stitch together the album's other notions of "liberation," with Aguilera singing a tsk-tsk snippet from The Sound of Music's "Maria" on "Searching for Maria" and "Dreamers" collaging audio footage of young girls discussing their grown-up ambitions. The Anderson .Paak-produced big-dick-rock cut "Sick of Sittin'" ("I survived the dark ages / But the former trailblazer took out the knife and cut ties," she spits), the regret-tinged Michael Jackson flip "Maria" (West's other production, obviously), and the Demi Lovato-assisted #MeToo anthem in waiting "Fall in Line" also stake out this territory—although the stretched-out voice demanding "Who told you how to think?" in response to Lovato and Aguilera's declarations of strength on the latter punctures the pop escapism in a not entirely pleasant way.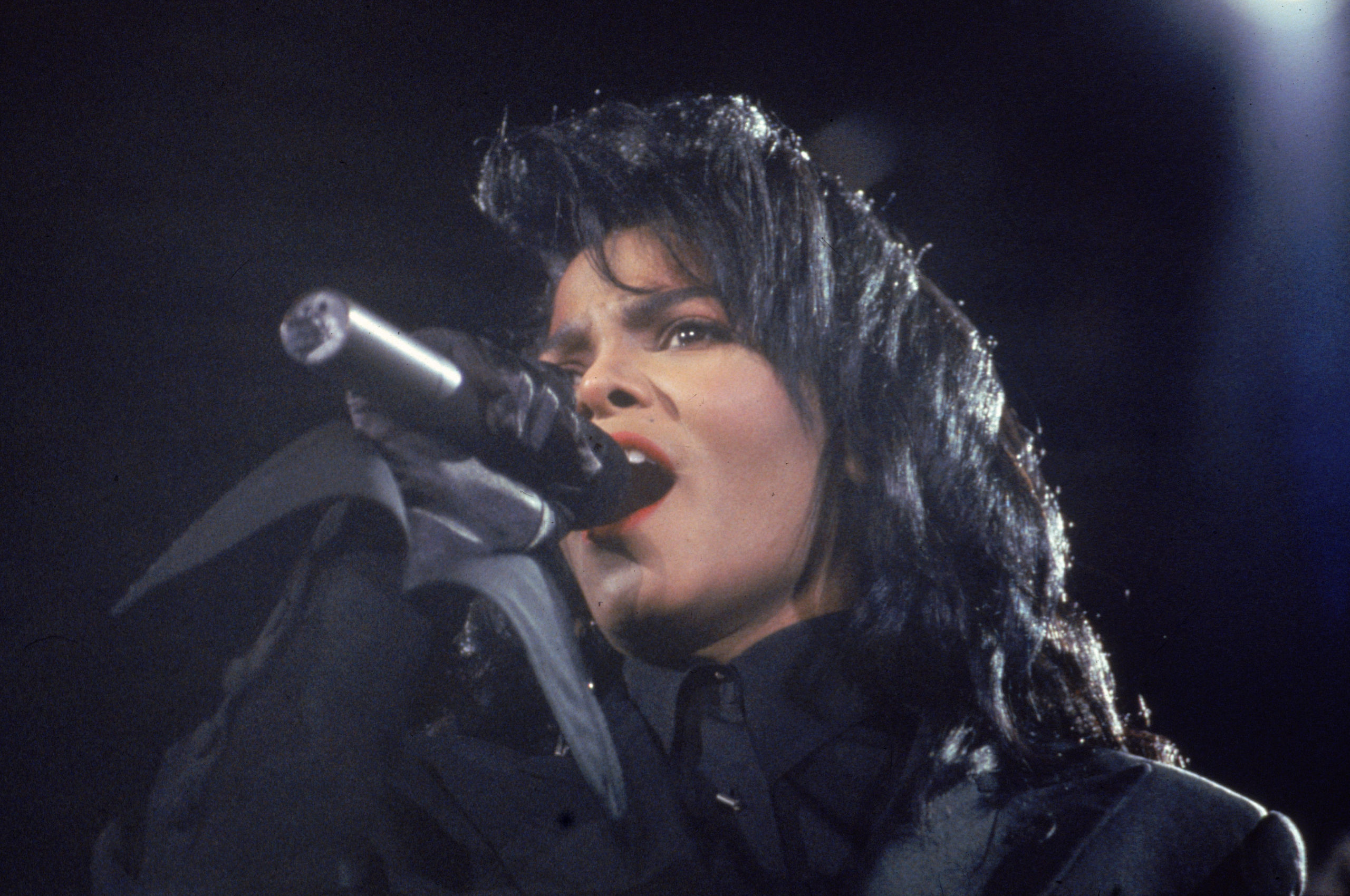 Aguilera leans into her liberation most convincingly on the album's ballads, which let her flaunt the voice that made her stand out from the Mickey Mouse Club pack all those years ago. "Deserve," which was co-written by American hit crafter Julia Michaels and British songsmith MNEK, throws a tantrum in marabou slides, Aguilera's smoothing-over of chronic passive aggression and endless squabbling opening up into a big chorus that combines self-laceration and melisma. "Twice" is contemplative and wounded, its stripped-down setup made for mid-show bits where a single spotlight shines on Aguilera, a piano, and a stool. "Unless It's With You" is the show-stopping closer, Aguilera coming around to fealty after laying out her neuroses about settling down, her all-in vocal giving away the answer to the lyrics' questions about whether or not marriage is worth it.
In the end, Liberation's narrative is a tale as old as time. But the journey between points A and bride gets both raucous and deep along the way; the productions by .Paak in particular tease out directions that Aguilera (and, one hopes, pop on the whole) can take even further once culture is done with its latest masculinity crisis. In the meantime Aguilera lets her talent fly as high as her freak flag, solving pop's current obsession with box-ticking by nudging their lines into shapes more her liking.