Nick Cave's hometown may soon be the site of a giant bronze statue featuring the lanky singer clad in a loin cloth while riding a horse. If Peter Loy, a huge Cave fan and member of the Warracknabeal Arts Council has his way, the statue will go up in the town of Warracknabeal in Victoria, Australia.
The proposed statue is modeled after a maquette created by sculptor Corin Johnson, who has been playing with the idea of erecting a larger than life-sized monument to Cave since the mid-90s, when former Bad Seed's manager Rayner Jesson proposed the idea as a goof. From the Guardian:
"We started talking about doing a statue of Nick on a horse, a bit Ned Kelly style (but without the helmet)," he told Guardian Australia. "I think Nick was working on the screenplay for [2005 outback western] the Proposition at the time … so a bit of that vibe going on.

"The design changed a couple of times … There was a lot of humour involved."

The final design, miniatures of which have already been given to Cave and displayed at the Melbourne Arts Centre, was "Louis 14th meets spiritual outlaw," Johnson said.
You can see a photo of the proposed statue here.
In what is likely an unfortunate coincidence, the statue reminded Spin staffers of Jack Kershaw's  ghoulish monument to Confederate general and first Ku Klux Klan grand wizard Nathan Bedford Forrest statue in Nashville, Tennessee. Here's a photo of the statue before and after someone doused it with pink paint in December, 2017.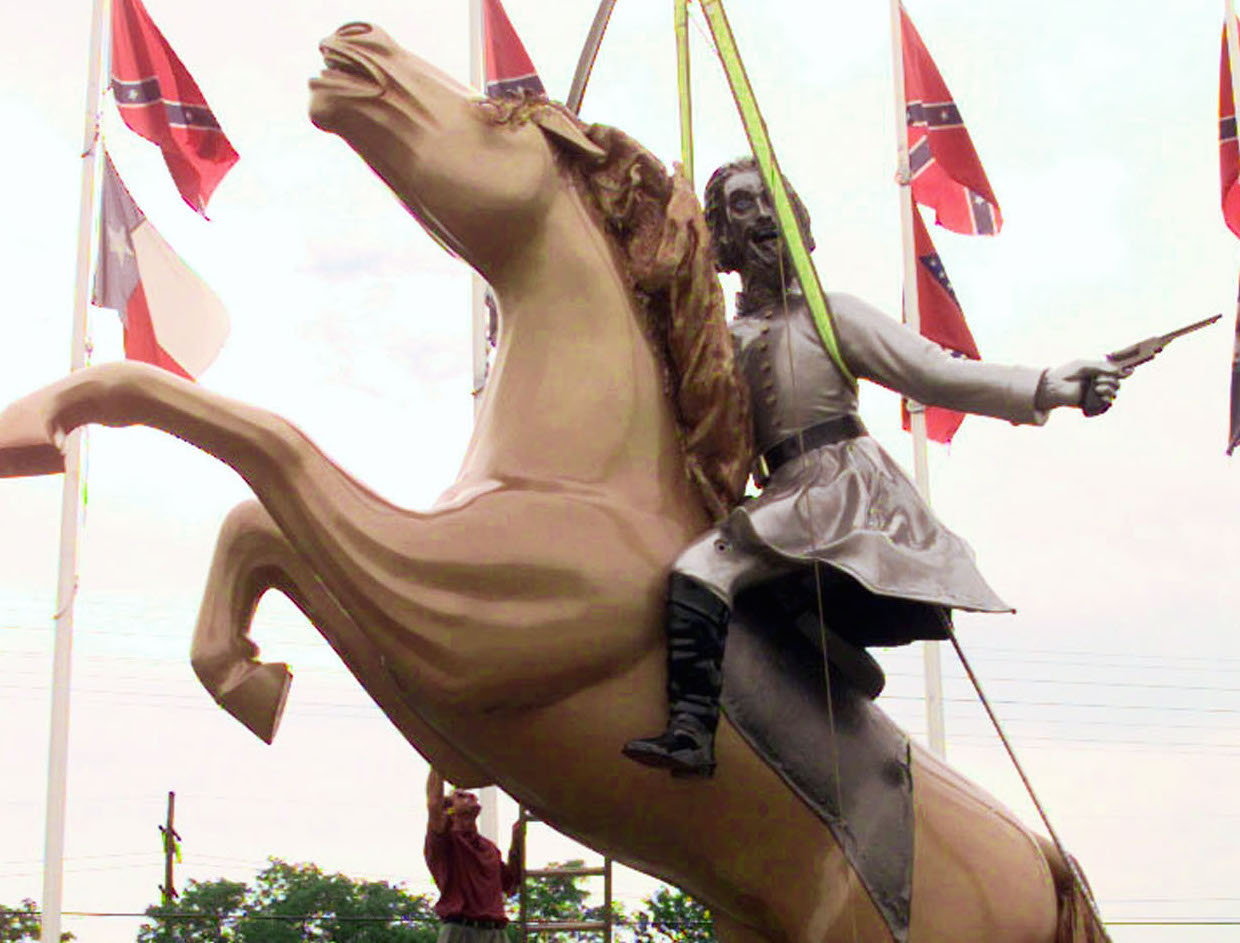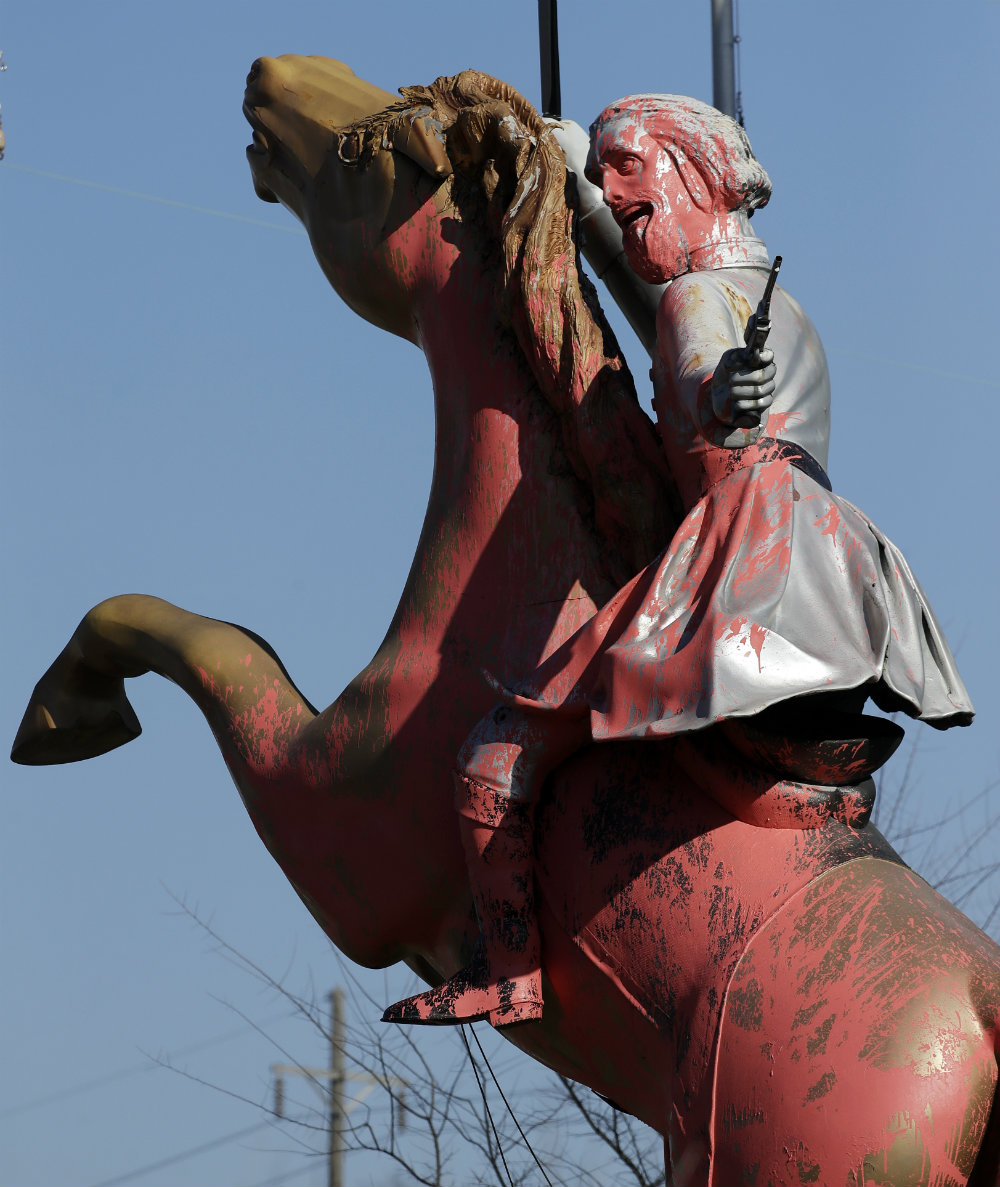 In fairness to Johnson, his rendering of Cave is way more flattering than the Bronze Fonz tribute to Henry Winkler's "Happy Days" character in Milwaukee.
The Cave statue is expected to cost $200,000 to build, which Loy is hoping to crowd fund.