Last Friday, Rita Ora released "Girls," featuring herself, Cardi B, Charli XCX, and Bebe Rexha singing about getting drunk and then kissing *Motley Crüe voice* girls, girls, girls. Perhaps unsurprisingly, the song's general air of mediocrity was easily overshadowed by criticism from other openly queer pop artists like Hayley Kiyoko and Kehlani, who objected to the facile presentation of bi-curiosity and what Kiyoko called "just downright tone-deaf" messaging.
Apparently sensing which way the wind is blowing, Ora took to Twitter today to issue an apology via iPhone note. "'Girls' was written to represent my truth," she writes. "I have had romantic relationships with women and men throughout my life and this my personal journey. I am sorry how I expressed myself in the song has hurt anyone. I would never intentionally cause harm to other LGBTQ+ people or anyone."
The first clue that "Girls" wasn't going to work as intended probably should have been Ora's whole-hearted appreciation for Katy Perry's "I Kissed a Girl"—"one of my favorite songs," as Ora told People last week. Fun as it was in 2008, "I Kissed a Girl" is more often cited by the LGBTQ community these days as an example of lyrical cheap shots not worth rehashing; even Katy Perry has said the song has a "couple of stereotypes" and she wouldn't write it the same way now.
The real difference between "I Kissed a Girl" and "Girls," though, is that even with completely different lyrics, the latter would still have all the same forced sense of fun as a high school gymnasium. Just from a marketing perspective, it's nuts that anyone let Rita Ora put Charli XCX on a single called "Girls" that's so clearly inferior to Charli's own delightful and not-even-that-old-yet "Boys." But where would Rita Ora be without a wholly avoidable non-controversy, right?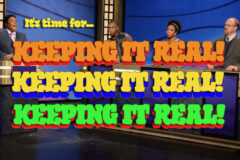 Read her full apology statement below.
— Rita Ora (@RitaOra) May 14, 2018