With the release of several pointed and unambiguous diss tracks directed at one another in the past week, Pusha T and Drake have entered one of the most full-bodied and entertaining rap beefs of this decade, if not this century. But the two rappers' resentment of one another is far from new. In fact, its background dates back over a decade to a feud between Pusha's group Clipse and Lil Wayne, Drake's future mentor and label head. Allow us to take you on a guided tour of the musical fisticuffs between the 31-year-old Canadian rapper and the drug-rap icon and G.O.O.D. Music mover and shaker who is 10 years older than him. Follow along below.
2006: Clipse and Lil Wayne begin feud
Pusha T's dispute with Young Money, as a general entity, began in 2006, when Clipse shot a subliminal at Lil Wayne on Hell Hath No Fury's "Mr. Me Too," a song about people biting their style. Wayne had worn a BAPE hoodie on the April 2006 cover of Vibe, and when asked about the dispute in an interview, Weezy said: "I don't see no fuckin' Clipse. Come on, man. Weezy, man. They had to do a song with us to get hot, B. 'What Happened to That Boy?' C'mon, B." He continued: "That nigga [Pharrell] wore BAPEs and y'all thought he was weird. I wore it and y'all thought it was hot."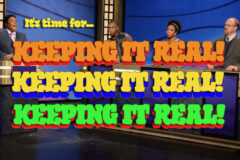 2011: Pusha goes after Drake on "Don't Fuck With Me"
Pusha sampled Drake's pre-Take Care one-off "Dreams Money Can Buy" on his 2011 track "Don't Fuck With Me." In the song, Pusha seems to be criticizing Drake's hubris and sense of street cred following the release of the album, rapping: ""Rappers on their sophomores / Actin' like they boss lords / Fame such a funny thing for sure / When niggas start believing all them encores."
https://w.soundcloud.com/player/?url=https%3A//api.soundcloud.com/tracks/148824692&color=%23ff5500&auto_play=false&hide_related=false&show_comments=true&show_user=true&show_reposts=false&show_teaser=true&visual=true
2012: Pusha follows up with the less ambiguous Young Money diss "Exodus 23:1."
Pusha followed up "Don't Fuck With Me" with another track mocking Drake's relationship with Young Money and Cash Money titled "Exodus 23:1." "Contract all fucked up / I guess that means you all fucked up," he rapped. "You signed to one nigga that signed to another nigga / That's signed to three niggas / Now that's bad luck." Lil Wayne fired back with a tweet:
Fuk pusha t and anybody that love em

— Lil Wayne WEEZY F (@LilTunechi) May 24, 2012
2013: Drake responds to on "Tuscan Leather"
Drake went after Pusha on this Nothing Was the Same track in the context of defending both his boss and mentor Lil Wayne, who at this point was still as central to the Pusha beef as Drake. "I'm just as famous as my mentor/ But that's still the boss, don't get sent for/ Get hype on tracks and jump in front of a bullet you wasn't meant for," he rapped. "Bench players talkin' like starters, I hate it."
https://open.spotify.com/embed/track/4IJ7ZoJ8z8cAIbqYShF3ZZ
2016: Pusha ribs Drake for ghostwriting on "H.G.T.V Freestyle"
The resentment went into hibernation for a few years–until 2016, when Pusha took shots at Drake for allegations of ghostwriting levied against the OVO rapper during his beef with Meek Mill. On his one-off track "H.G.T.V. Freestyle," Pusha raps: "It's too far gone when the realest ain't real / I walk amongst the clouds so your ceilings ain't real / These niggas Call of Duty 'cause their killings ain't real / With a questionable pen so the feeling ain't real."
https://open.spotify.com/embed/track/4wWddaStqsjdHbuoMFhj6l
2017: Drake insults Pusha on "Two Birds, One Stone"
Prior to last year's More Life, Drake took jabs at Pusha again, criticizing the one-notedness of his raps, which often deal with drug-dealing experiences that date back approximately 20 years. "But really it's you with all the drug dealer stories / That's gotta stop, though / You made a couple chops and now you think you Chapo," Drake rapped. "You middle man in this shit, boy, you was never them guys / I can tell, 'cause I look most of you dead in your eyes / And you'll be tryna sell that story for the rest of your lives."
https://open.spotify.com/embed/track/3m62bJJXGyQKdR9XyRocnl
2018: Pusha T disses Drake on Daytona track "Infrared"
Nothing like dredging up ghostwriting accusations and comparing Drake's rise to Trump's to take things up a notch. On the Kanye West-produced track "Infrared," from Pusha's new seven-song album Daytona, he raps: "The lyric penning equal the Trumps winning / The bigger question is how the Russians did it / It was written like Nas but it came from Quentin." "Quentin" here refers to Quentin Miller, whose outing as (one of?) Drake's ghostwriters is what kicked off his beef with Meek Mill.
https://open.spotify.com/embed/track/6cpsixIHI63L0hwh3CwZg3
May 25, 2018: Drake release response freestyle and posts invoice to G.O.O.D. Music
Drake responded to "Infrared" with "Duppy Freestyle," a one-off track overloaded with digs at Pusha and Kanye West. "What do you really think of the nigga that's making your beats? / I've done things for him I thought that he never would need," Drake rapped, in a passage insinuating that he has ghostwritten for Kanye. "Father had to stretch his hands out and get it from me/ I pop style for 30 hours, then let him repeat," Drake rapped, referencing the Life of Pablo tracks "Father Stretch My Hands" and "30 Hours," as well as his own "Pop Style." He also commented: "I just left from over by y'all putting pen to the sheets / Tired of sitting quiet and helping my enemies eat."
Drake further criticized Pusha's career: "Must've had your infrared wrong, now your head in the beam / Y'all are the spitting image of whatever jealousy breeds / Don't push me when I'm in album mode / You not even top 5 as far as your label talent goes."
Once again, Drake also sends up Pusha's drug kingpin raps, with an explicit Clipse reference (Malice, Pusha's brother and old partner) in case anyone was still unclear who he's addressing: "So, you don't rap what you did, you just rap what you knew / Don't be ashamed, it's plenty niggas that do what you do / There's no malice in your heart, you're an approachable dude / Man, you might've sold to college kids for Nike and Mercedes / But you act like you sold drugs for Escobar in the '80s."
Drake also inserted a barbed reference to Pusha's fiance Virginia Williams: "I told you keep playing with my name and I'ma let it ring like Virginia Williams."
At the end of the track, Drake mentions an "invoice": "Tell 'Ye, 'We got a invoice comin' to you '/ Considering that we just sold another 20 for you." Drake subsequently posted an image of an invoice for $100,000, addressed to Pusha and Kanye's label G.O.O.D. Music, to his Instagram for "promotional assistance and career reviving."
https://w.soundcloud.com/player/?url=https%3A//api.soundcloud.com/tracks/449204565&color=%23ff5500&auto_play=false&hide_related=false&show_comments=true&show_user=true&show_reposts=false&show_teaser=true&visual=true
May 29, 2018: Pusha responds with brutal and revealing "The Story of Adidon" 
On the monumentally scathing response track "The Story of Adidon," Pusha T plays investigative reporter, uncovering skeletons in Drake's closet. This doesn't just include the cover art for the song, which features a lost and very real picture of Drake posing in blackface for a Toronto fashion line's photo shoot. The central and most damning allegation in "Adidon" is the fact that Drake has a child named Adonis with a woman named Sophie Brussaux.
The accusation bears out a rumor that has been circulating for some time: TMZ published a report about the subject in May of last year, which claimed that Drake has sent Brussaux text messages asking her to get an abortion and accusing her of attempting to get money out of him. Last November, Brussaux tweeted (now-deleted): "Fuck Drake. Deadbeat ass dad."
Here's the full Pusha passage in question:
Since you name-dropped my fiancée
Let 'em know who you chose as your Beyoncé
Sophie knows better, ask your baby mother
Cleaned her up for IG, but the stench is on her
A baby's involved, it's deeper than rap
We talkin' character, let me keep with the facts
You are hiding a child, let that boy come home
Deadbeat mothafucka, playing border patrol, ooh
Adonis is your son
And he deserves more than an Adidas press run, that's real
Love that baby, respect that girl
Forget she's a pornstar, let her be your world
Pusha–who says felt justified in going at Drake personally after the Toronto rapper mentioned Push's fiancee in "Duppy Freestyle"–also comments on Drake's relationship with his mother and father, and Drake's own relationship trouble. Most nihilistically, Pusha jokes about Drizzy's righthand man Noah "40" Shebib's longterm struggle with multiple sclerosis: "OVO 40, hunched over like he 80, tick, tick, tick / How much time he got? That man is sick, sick, sick." Shebib subsequently pointed out on Twitter that Pusha had released the track on the eve of Multiple Sclerosis Day. Asked about this in a phone interview with Power 105.1's The Breakfast Club, Pusha called this "ironic."
https://w.soundcloud.com/player/?url=https%3A//api.soundcloud.com/tracks/450984879&color=%23ff5500&auto_play=false&hide_related=false&show_comments=true&show_user=true&show_reposts=false&show_teaser=true&visual=true
May 30, 2018: Pusha T exposes Drake's plan to reveal his fatherhood as part of an Adidas campaign
In the same Breakfast Club interview, Pusha revealed the previously-unheard backstory behind his cryptic "Adidon" lyric about Adonis "deserv[ing] more than an Adidas press run." "The child… Allegedly, [Drake's] new line on Adidas, is called Adidon, which is named after Adonis, his son," Pusha explained to DJ Envy, Charlamagne, and Angela Yee. "But we couldn't know about your child until you start selling sweatsuits and sneakers?"
If this is true, Pusha has gotten a major scoop that may throw off Drake's ambitious business plans. Drake previously worked with Nike but has been wearing Adidas gear more and more in his Instagram photos, leading to speculation about changing allegiances. (Not to state the obvious, but it seems quite likely that Kanye's work with Adidas could have facilitated the information leak about Drake's brand's title.)
We will update this post with more details as they inevitably come to pass.