Madonna, Katy Perry, Nicki Minaj, Migos, Solange, Lana Del Rey, and SZA were the among the musicians attending tonight's Met Gala, the star-studded annual fundraising dinner for the Metropolitan Museum of Art's Costume Institute. The theme this year is "Heavenly Bodies: Fashion and the Catholic Imagination"; the accompanying museum exhibition explores the relationship between fashion and Catholicism with religiously inspired couture designs and real ecclesiastical garments. Creative takes on religious imagery were everywhere on the Met's pale-yellow arrival carpet, as were veils, halos, long trains, and lots of gold and jewels.
Rihanna, one of the gala's co-hosts, wore an intricately beaded Margiela dress and mitre-style hat with a clear papal inspiration.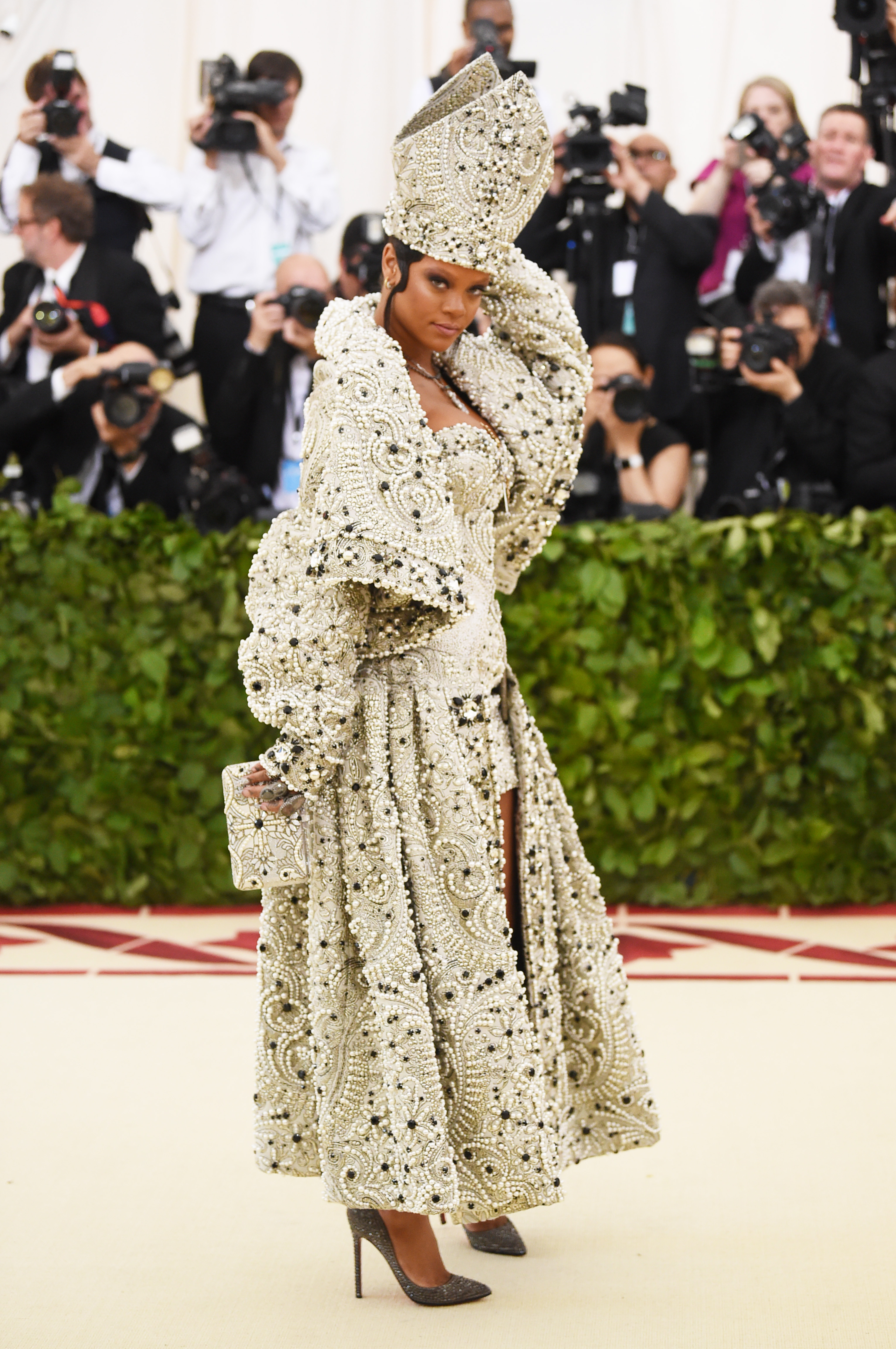 Katy Perry, forever doing slightly too much, paired a gold minidress and knee-high boots with enormous feathered angel wings.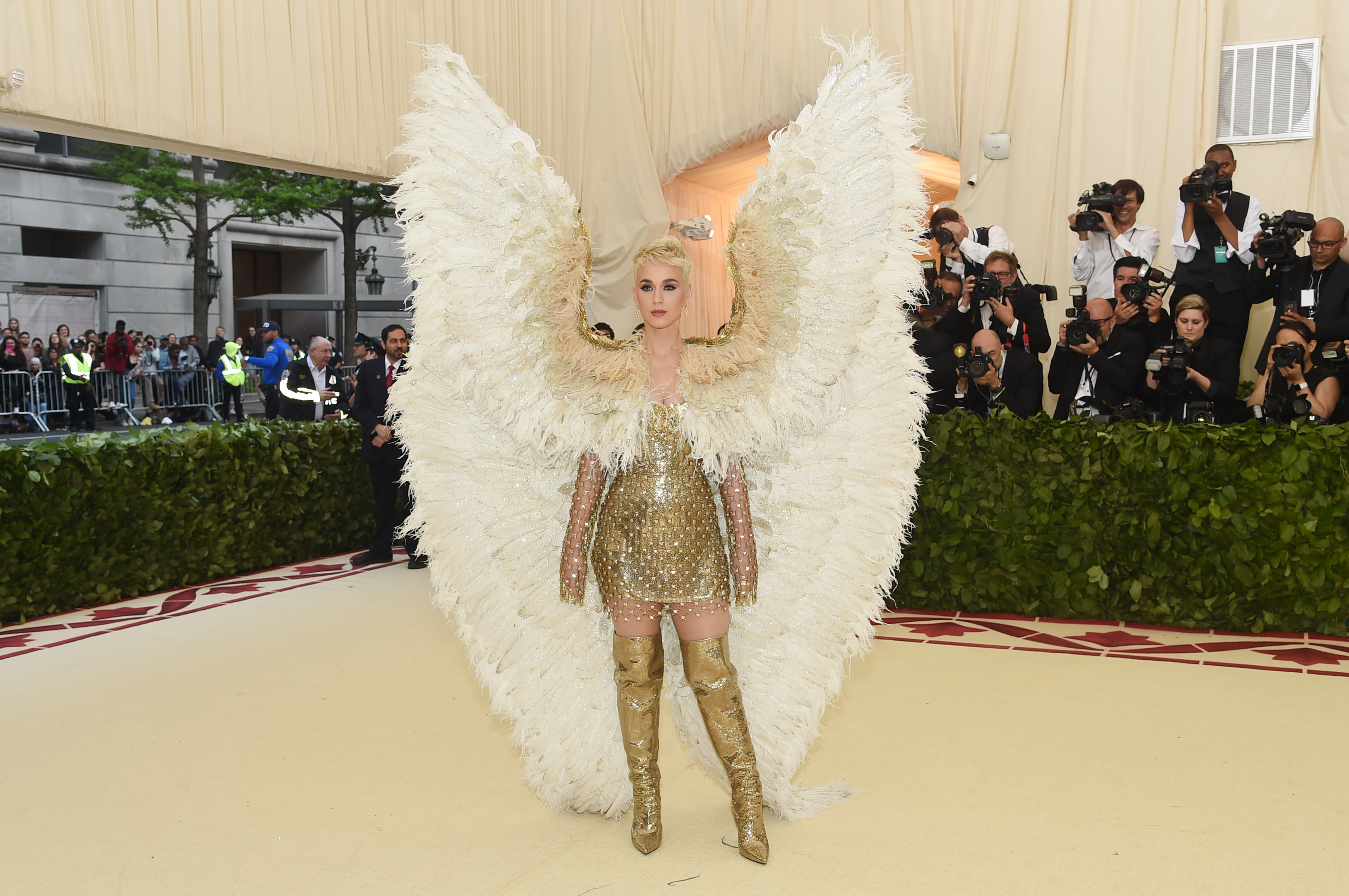 SZA wore a pale-pink Versace gown with layers of tulle resembling camellia blooms and a semi-circular halo.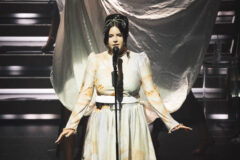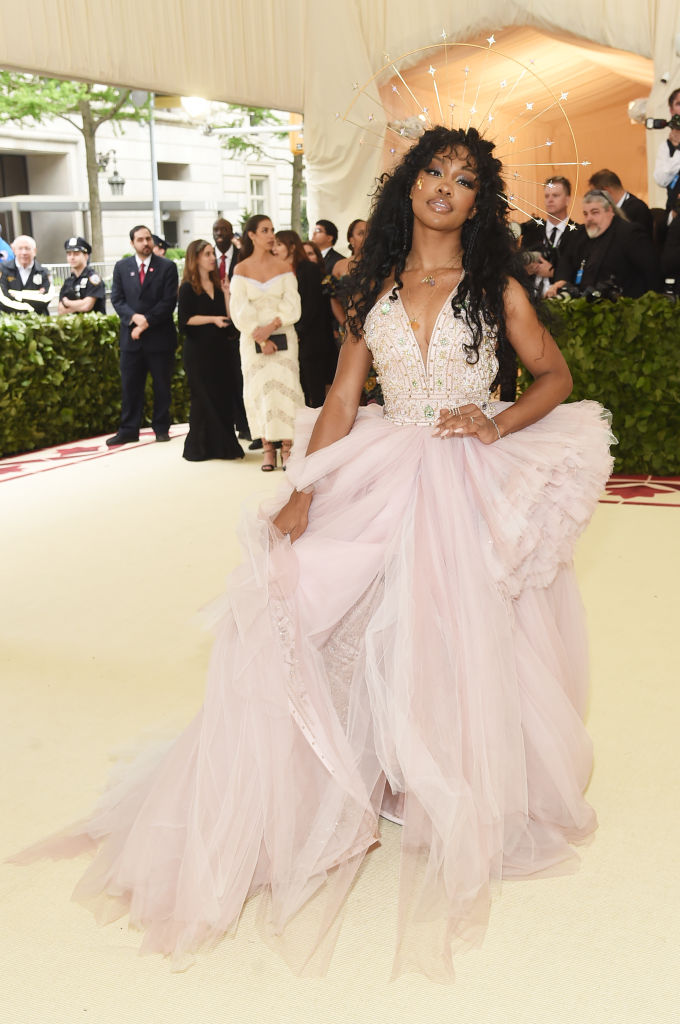 Fresh off hosting Saturday Night Live this past weekend, Donald Glover sported an on-trend shade of mauve with a golden "illuminati triangle" appliqué on the back of the jacket.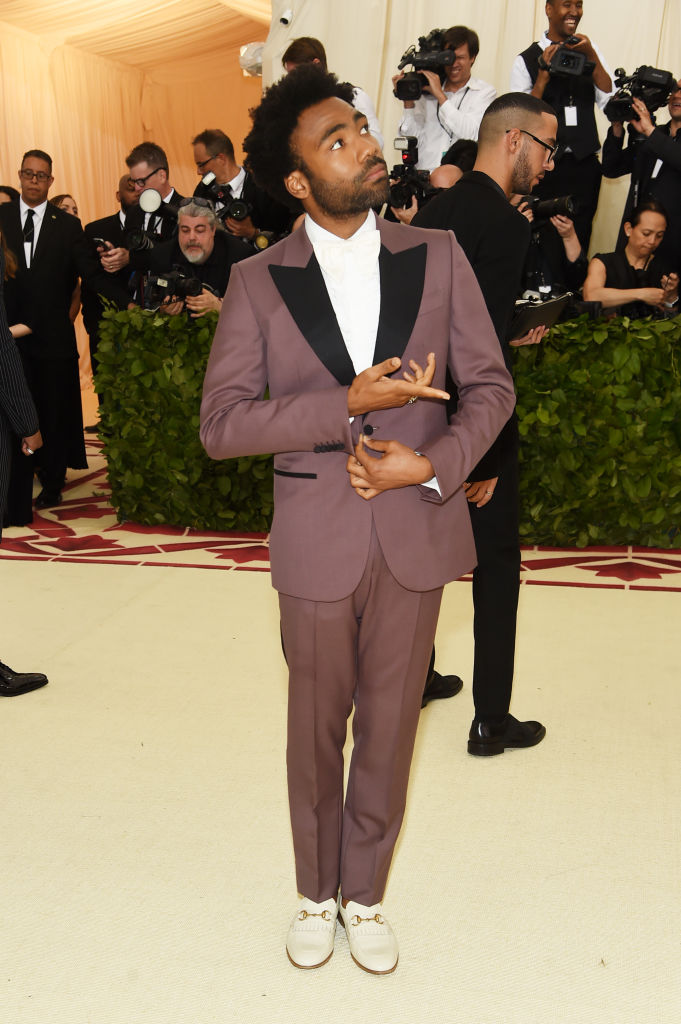 For her first Met Gala, Ariana Grande kept it distinctly on-theme in a gauzy Vera Wang dress featuring images from Michelangelo's Sistine Chapel fresco.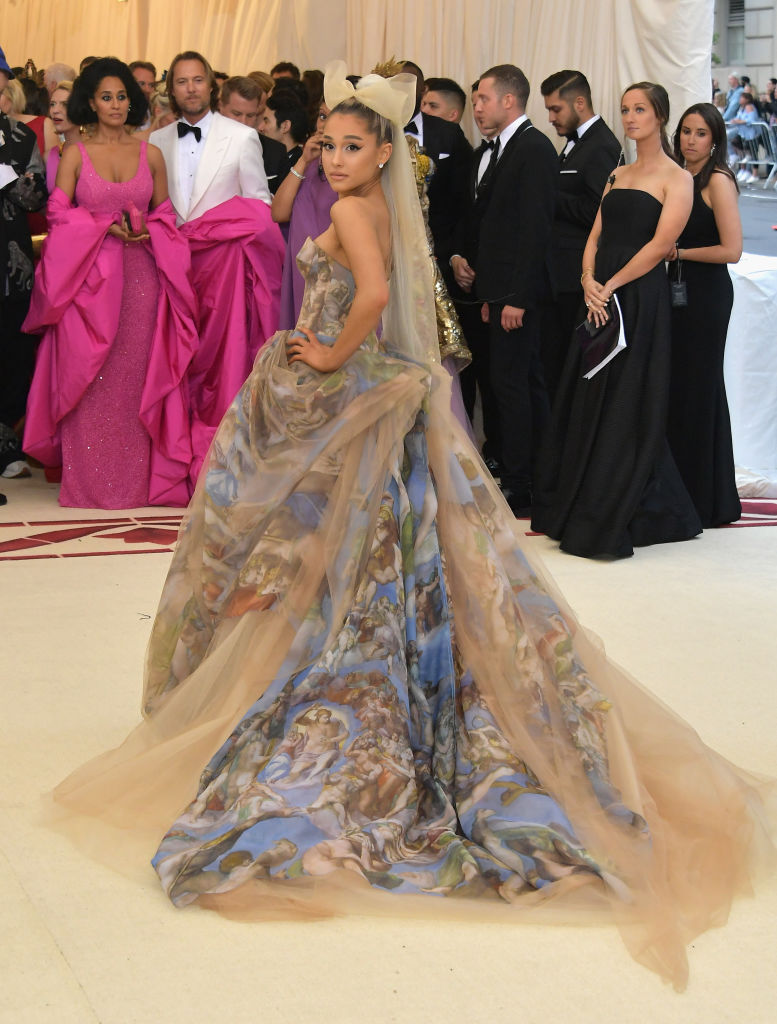 Lana Del Rey's medieval-inspired ensemble featured six swords attached to a breastplate, six angelic blue wings surrounding a jeweled halo, and a handheld wand accessory. She appeared alongside a Jesus-resembling Jared Leto and Gucci designer Alessandro Michele, who created the trio's looks.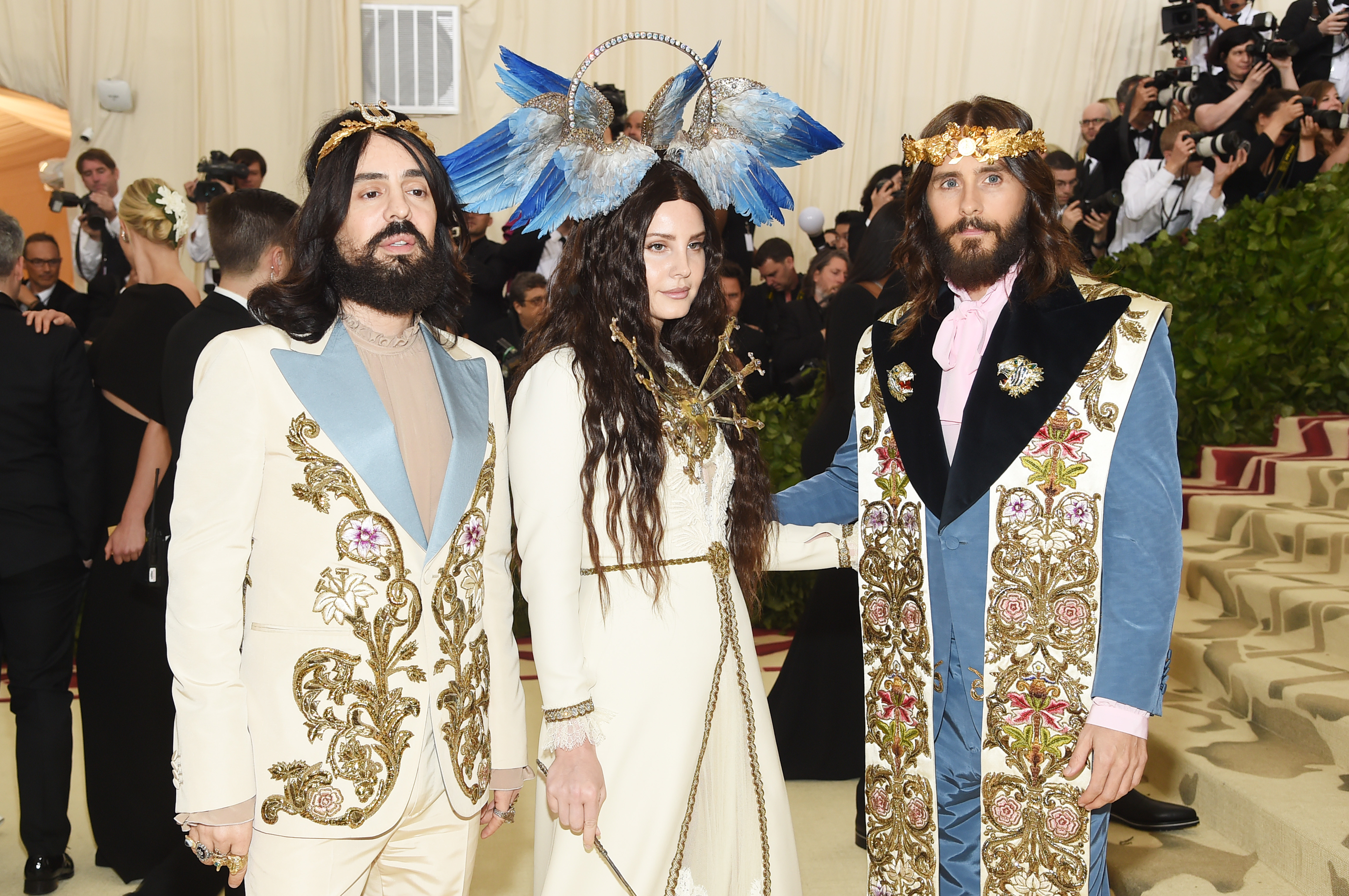 The cross-emblazed bodice of Jennifer Lopez's Balmain gown was one of the more literal approaches to the night's theme.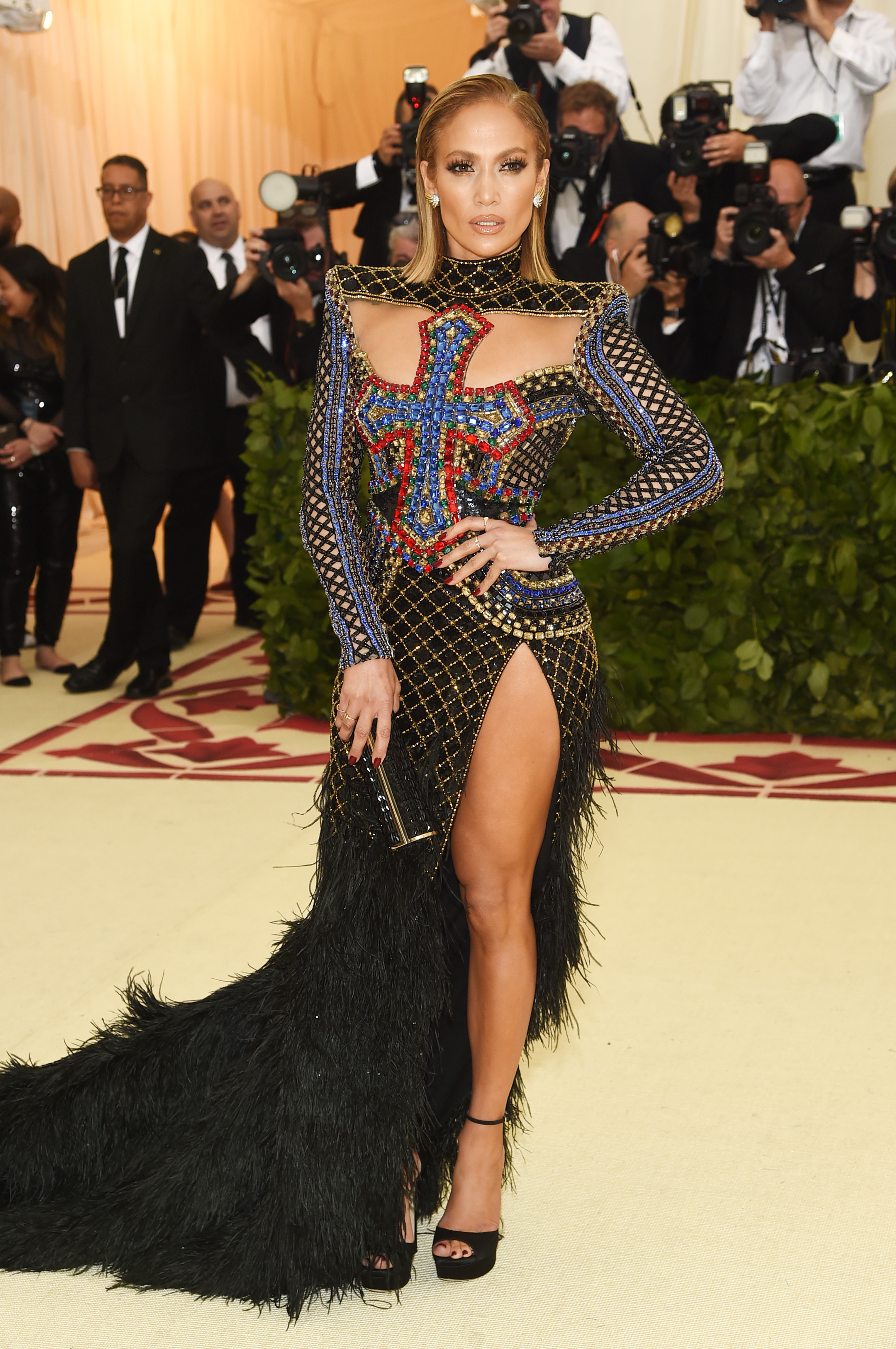 Famously pregnant Cardi B looked majestic in a bejeweled Moschino gown, necklace, and headpiece. She was accompanied by designer Jeremy Scott, who wore a coordinating suit.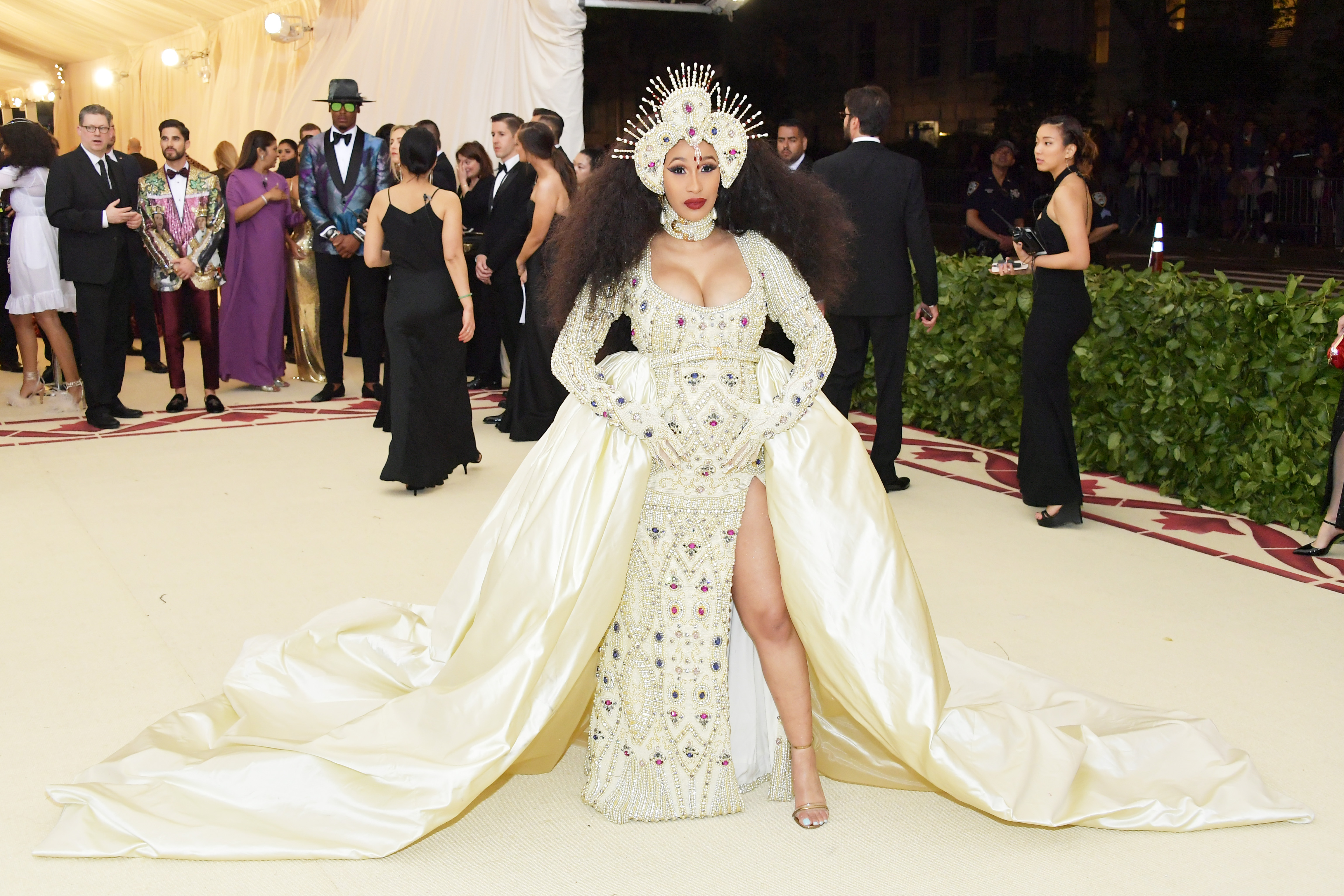 After holding a Twitter poll to allow fans to choose her Met Gala gown, Solange opted for a structural black dress by Iris Van Herpen and made a statement by pairing a durag with a golden halo.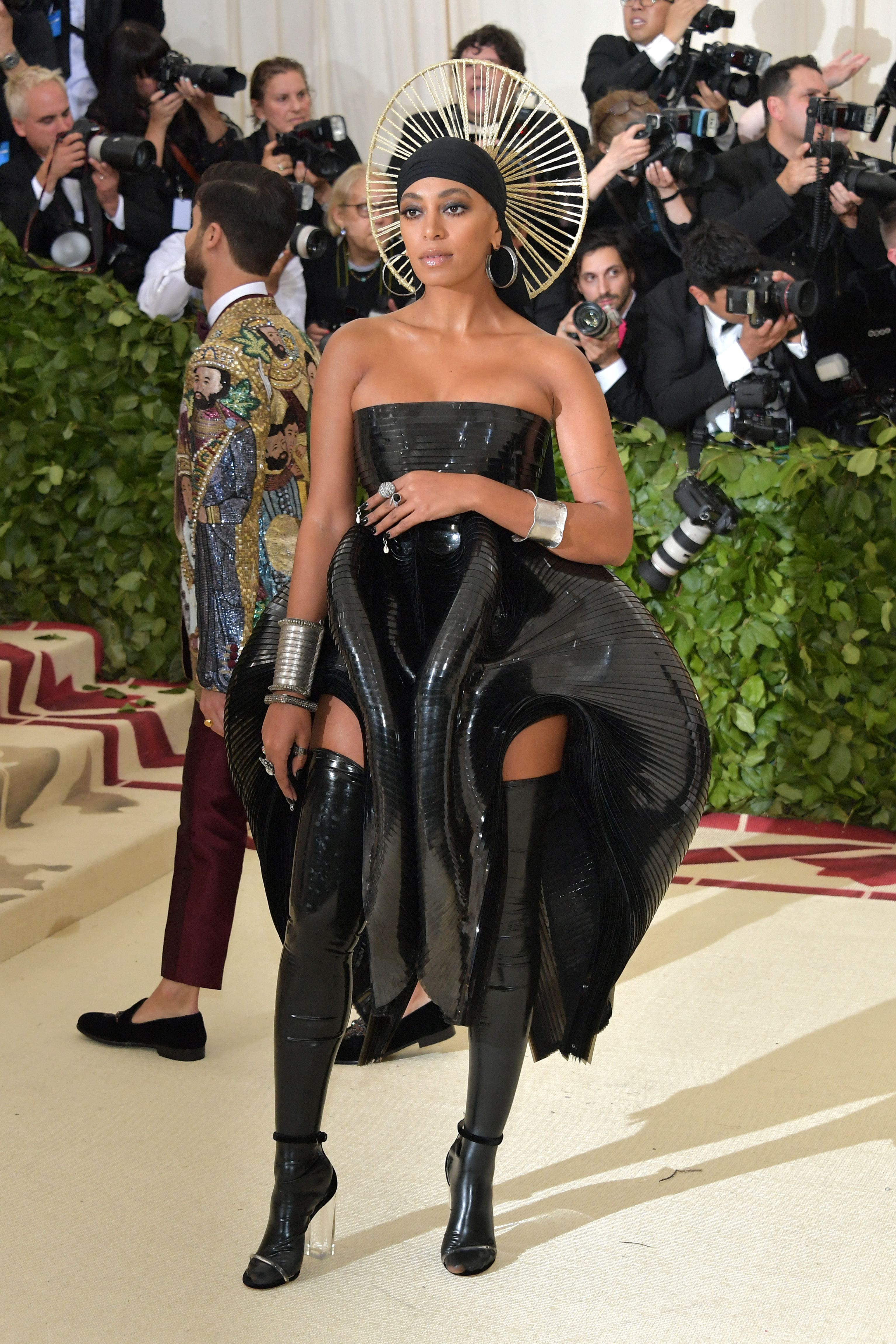 Nicki Minji wore a dramatic red ombré Oscar de la Renta gown and floral veil, then announced her new album Queen as she walked the carpet.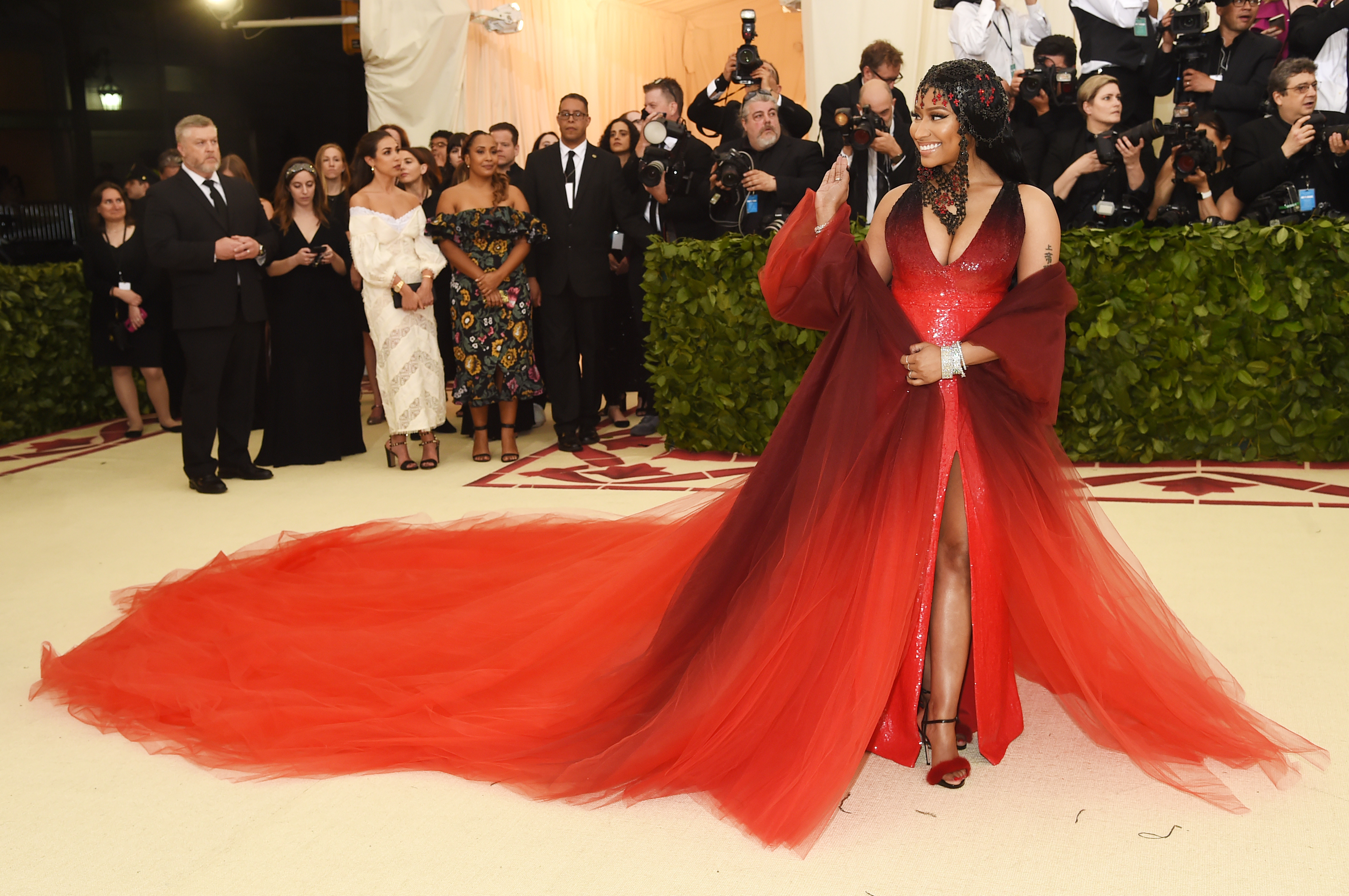 Selena Gomez appeared in a translucent tiered dress by Coach, the brand she represents; at first glance, it doesn't seem as thematically inspired as some other looks, but Gomez, who's an observant Christian, wore a small crucifix necklace and reportedly concealed a quote from scripture on a ribbon within the gown.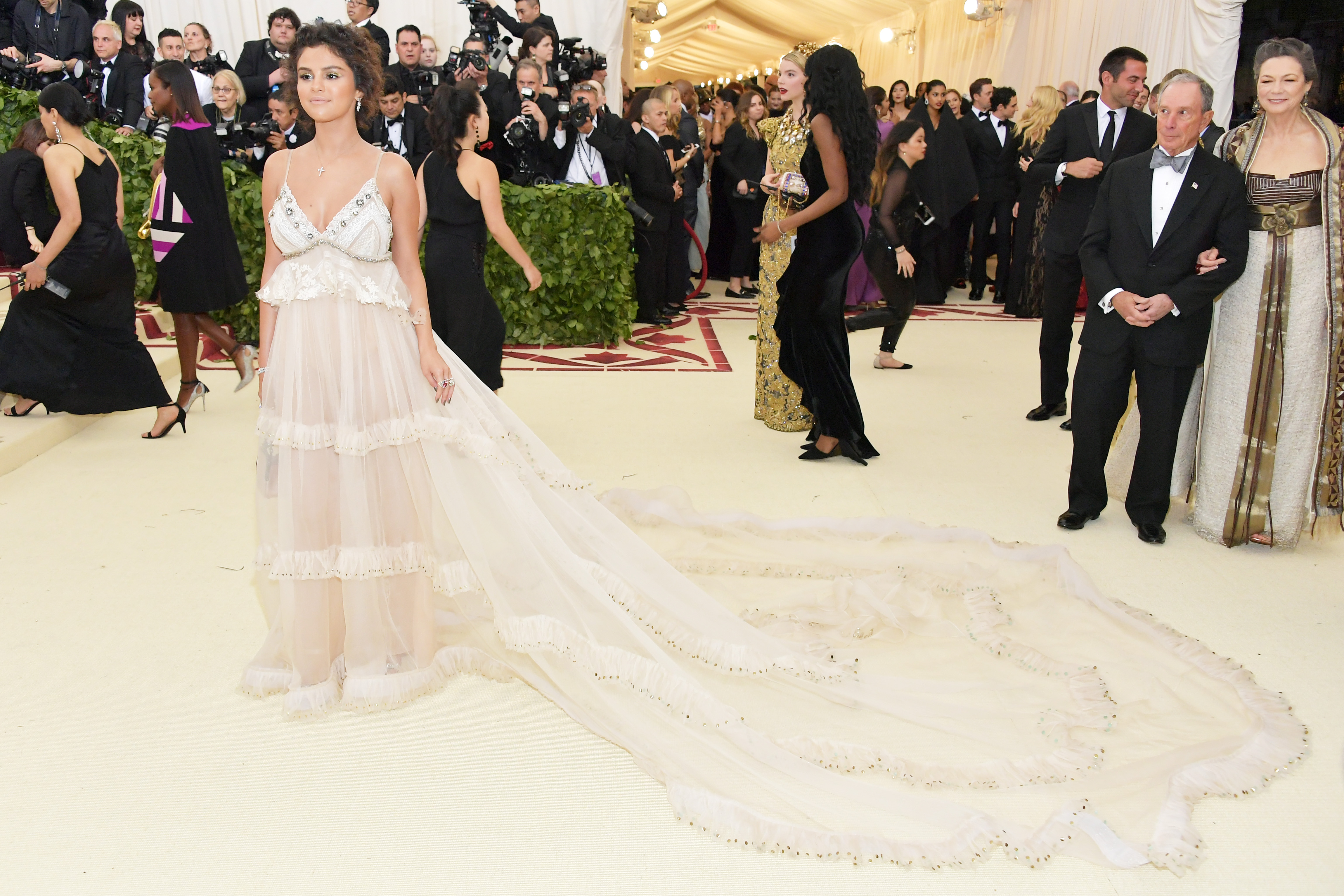 Diddy's all-white ensemble—with a single white glove—was a little bit clergy and a little bit classic Michael Jackson.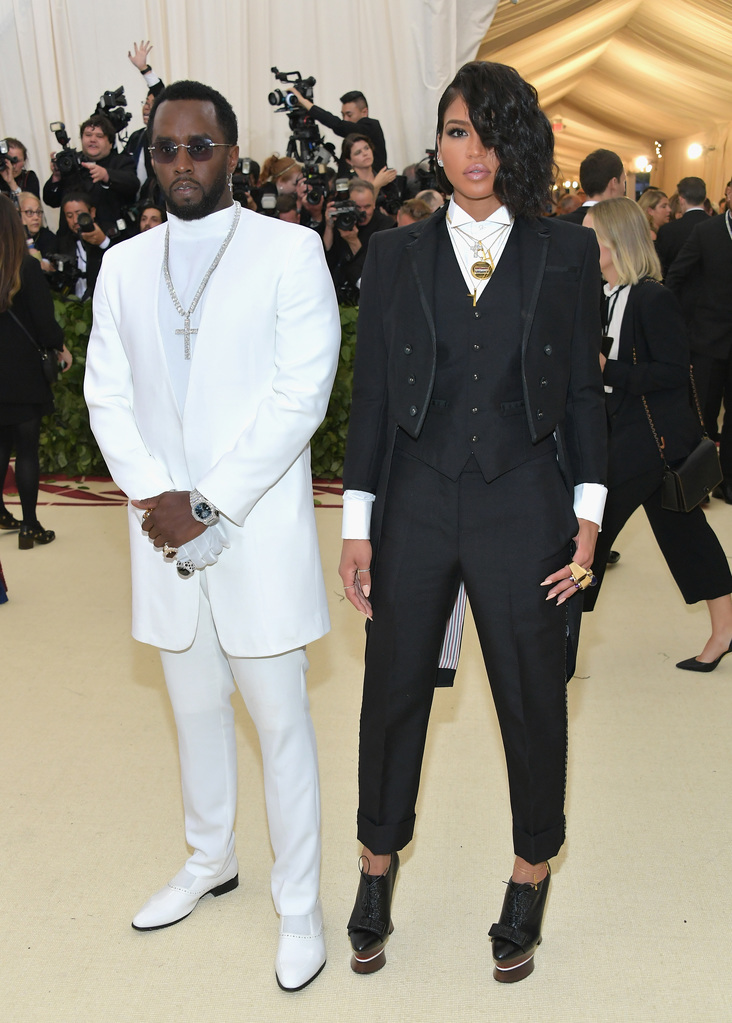 Janelle Monáe resurrected bold black-and-white style with a jeweled veil and a solid gold halo, channeling iconographic art and a little Cruella de Ville.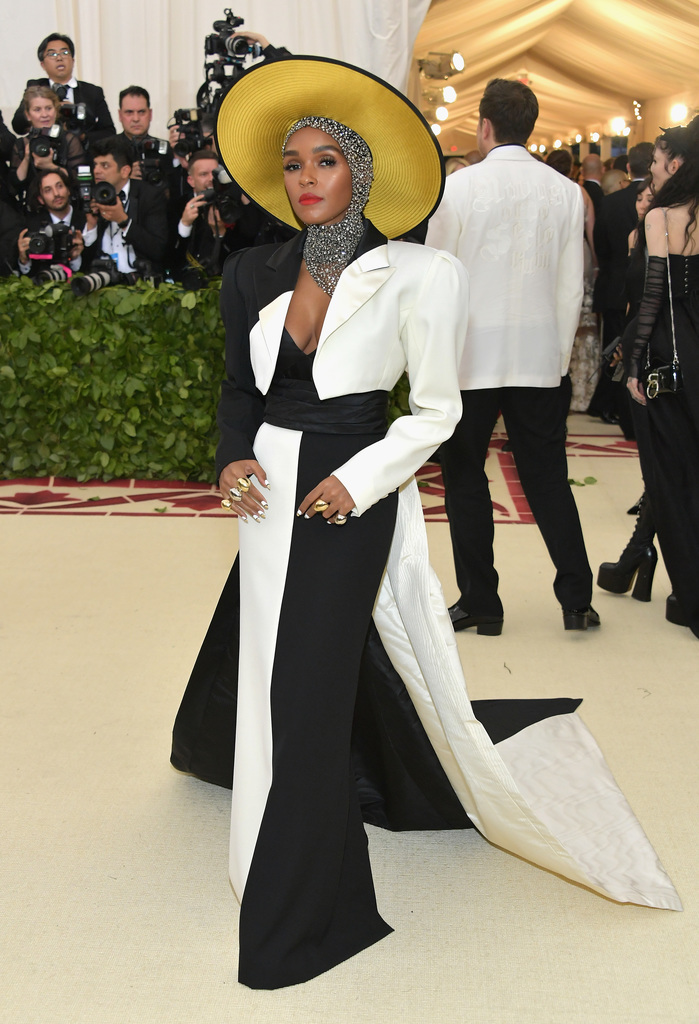 Migos updated their "Versace, Versace, Versace" Met Gala suit looks for the Culture II era with bold patterned jackets, coordinating loafers, and lots of jewelry.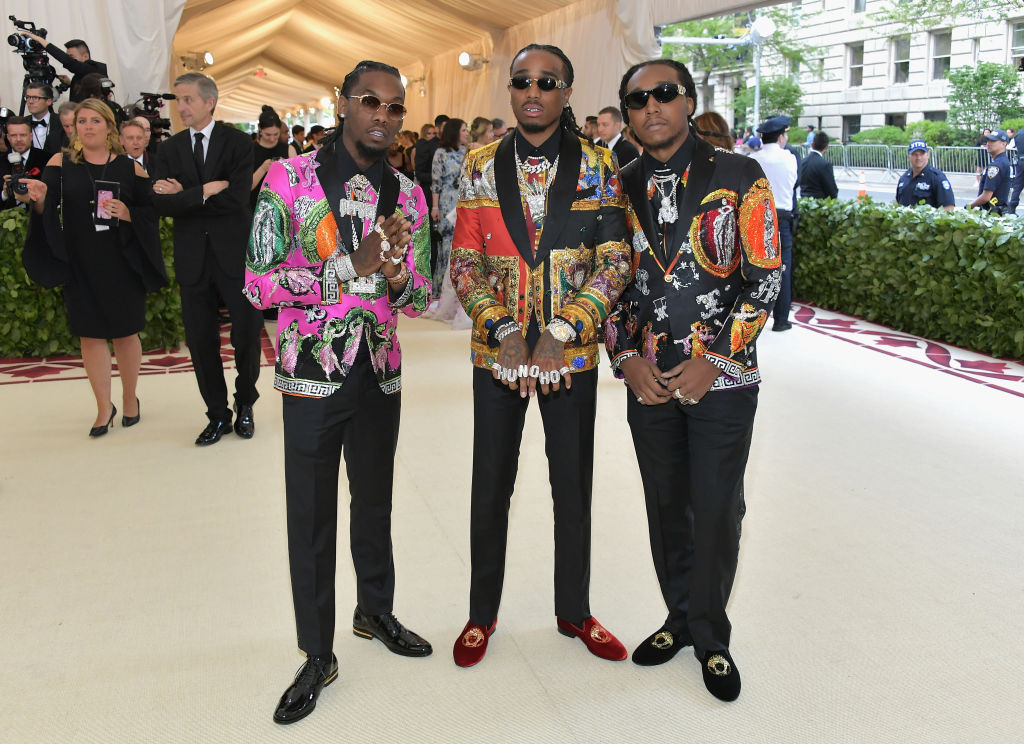 Finally, of course, there could hardly be a Catholic-themed Met Gala without Madonna, who wore a serious-looking Jean Paul Gautier gown with a crucifix necklace, a full veil, and a crown of gold crosses.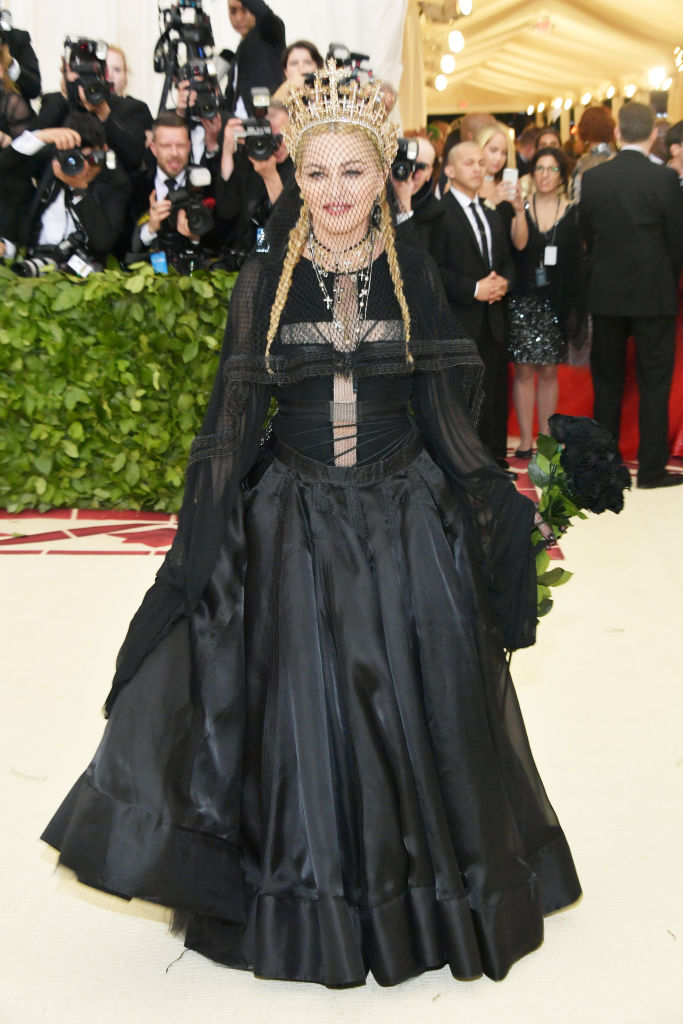 Oh, and Grimes attended with Elon Musk and wore a Tesla logo necklace.