ABC has released a trailer for the just-announced The Last Days of Michael Jackson, a documentary report about the late pop superstar's career and untimely demise. The two-hour special will begin from Jackson's early days with the Jackson 5, but as the title suggests, it will also delve into the singer's troubled final weeks and the mounting concern behind the scenes as he struggled to prepare for This Is It, the farewell tour he didn't live to perform.
The doc features previously unaired footage from interviews Jackson gave with ABC anchors Barbara Walters and Diane Sawyer. "The star needs some space. Give him a chance to relax," Jackson says in the trailer's opening. "He has a heart. He's human. Let him have a bed, a pillow. What more can I give?" Later, as Julia Michaels's song "Issues" plays in the background, Jackson says, "People expect more and more because once it's done, it is immortal. You can't go back." Janet Jackson also appears in the trailer, saying she thinks about her late brother every day.
Michael Jackson died June 25, 2009, as a result of "acute propofol intoxication" and other drugs, according to a coroner's report. His doctor, Conrad Murray, was eventually convicted of involuntary manslaughter and served two years in prison.
The Last Days of Michael Jackson airs next Thursday, May 24 at 8 p.m. Eastern on ABC. Watch the trailer below.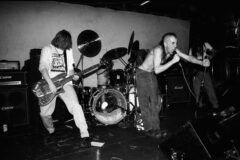 https://abcnews.go.com/video/embed?id=55240432